Beijing 2022 Athletes Need COVID Vaccines to Skip Quarantine
Winter Olympic and Paralympic Athletes Can Skip Quarantine Upon Arrival in China If Fully Vaccinated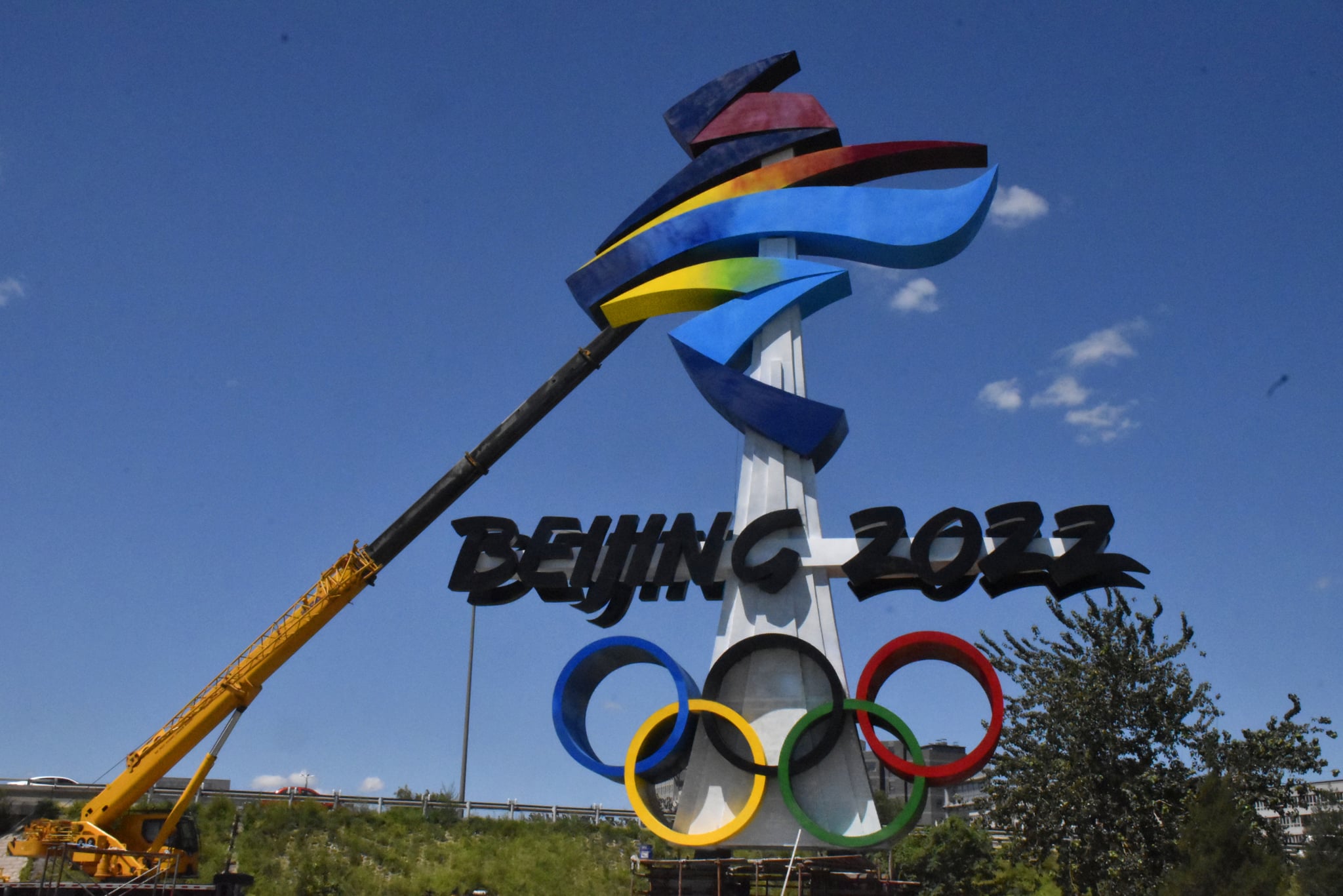 You may be wondering, given the rise in COVID-19 variants, if Olympic and Paralympic athletes need vaccinations in order to compete overseas this winter. After an exciting Tokyo Olympic and Paralympic Games that did see some breakout athlete cases, here's what we know so far about vaccine requirements for Beijing 2022.
COVID Vaccines Are Required For Olympic and Paralympic Athletes Who Wish to Skip Quarantine Upon Arrival
Playbooks outlined rules for a safe Olympics and Paralympics this summer, and in similar fashion, the International Olympic Committee (IOC), the International Paralympic Committee (IPC), and the organizing committee for the Beijing Winter Games published two Playbooks of their own. As of now, there is one for athletes and team officials and one for all other groups involved including but not limited to press, Games workforce, and marketing partners. Beginning Jan. 23 and lasting through the end of the Paralympics, Games participants can only travel around a strict "closed loop" of specific destinations within Beijing, Zhangjiakou, and Yanqing, and athletes who wish to avoid a 21-day quarantine before entering this closed loop will need to have been fully vaccinated at least 14 days prior to their departure. Note: athletes will need to show proof of two negative PCR COVID-19 tests within 96 hours of their flight, and they will also be tested when they land in the country.
Full vaccination depends on the requirements of an athlete's place of residence and "may be with one, two or three vaccinations, depending on the requirements, type of vaccine and their personal medical history," the Playbooks state. There may be exceptions for athletes and team officials on a case-by-case basis due to medical reasons.
When POPSUGAR reached out for comment earlier this fall, the IOC linked out to a letter from IOC President Thomas Bach that urges National Olympic and Paralympic Committees that need vaccines for their delegations to seek assistance from the IOC, which vows to offer up support as it did this summer. The Playbooks further state that both the IOC and IPC are working with National Olympic and Paralympic Committees to get participants vaccinated. The next editions of these Playbooks will be published in December, so stay tuned for any updated vaccine guidelines.
COVID Vaccines Are Required For US Olympic and Paralympic Hopefuls and Competitors at 2022 Beijing Games
According to an announcement on the US Olympic and Paralympic Committee (USOPC) website, effective Nov. 1, 2021, the Committee "will require all employees, athletes, contractors and others to be fully vaccinated against COVID-19, or obtain a medical or religious exemption prior to accessing USOPC facilities — including the US Olympic & Paralympic Training Centers — and all events or activities hosted by the USOPC's internally managed sports."
By Dec. 1, any athlete who wishes to compete in future Games — for instance, the 2022 Beijing Olympics beginning Feb. 4 and the 2022 Beijing Paralympics beginning March 4 — will need proof of full vaccination. Exempt athletes will be tested daily when accessing a USOPC-owned facility or when representing Team USA at an event such as the Games. Booster shots may be required in the future, according to Team USA.
COVID Vaccines Were Encouraged but Not Required For Tokyo Olympians and Paralympians in 2021
As established in a plan from the IOC, the IPC, the committee in charge of organizing the Tokyo Games, as well as the Tokyo and Japanese governments, participating athletes and officials were not required to be vaccinated at this summer's Olympics and Paralympics. The IOC did, however, still encourage countries that wished to vaccinate their athletes ahead of the Games to lead by example and do so.
In July, the USOPC's chief medical officer, Jonathan Finnoff, said that about 83 percent of Olympians from the US alone had been vaccinated ahead of the Summer Olympic Games, The New York Times reports. According to an Olympic database of COVID-19 cases that was previously accessible online, 28 Olympic athletes total and 13 Paralympic athletes total tested positive for COVID-19 while in Tokyo for the Games.
To learn more about all the Olympic and Paralympic hopefuls, visit TeamUSA.org. The Beijing 2022 Winter Olympics are Feb. 4 to Feb. 20, and the Beijing 2022 Winter Paralympics are March 4 to March 13.