WNBA Star Maya Moore Helps Overturn Man's Conviction
WNBA Star Maya Moore Championed For This Man's Freedom, and His Conviction Was Overturned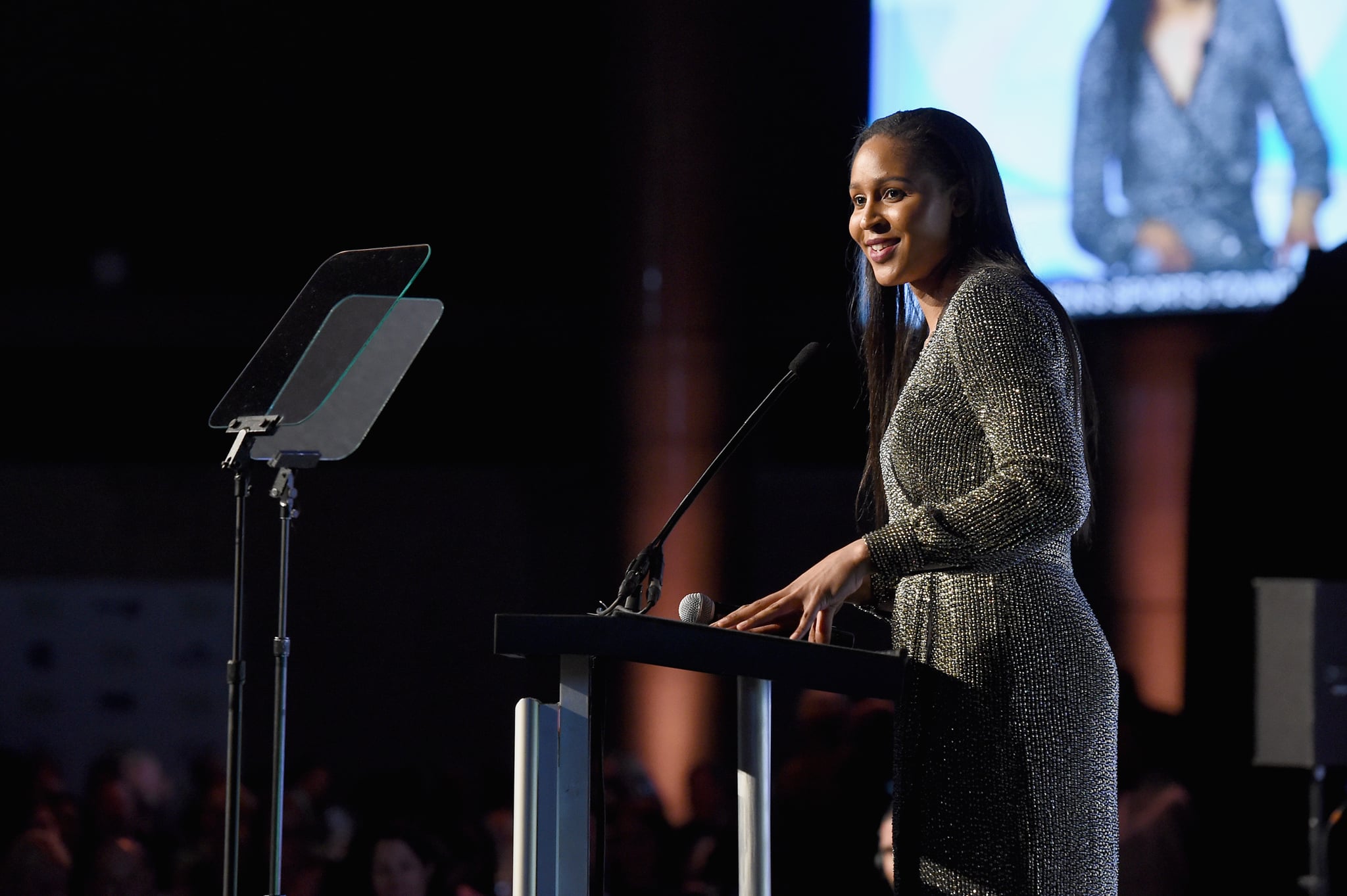 In 2019, Maya Moore did something unconceivable to most: she put her flourishing WNBA career on hold to help overturn Jonathan Irons's 50-year sentence for burglary and assault.

Moore and Irons met in 2007 through a prison ministry, and over time they formed a sibling-like bond, according to the New York Times. In 2016, Moore began publicly advocating for reform in law enforcement and the justice system, and was a part of one of the first athlete protests in support of the Black Lives Matter movement. Since opting out of the 2019 season, Moore has shifted her energy to getting Irons out of prison. That day finally came to fruition on July 1, 2020, when Irons was released from prison.

In a video shared on Moore's Instagram, Moore and Irons's supporters and family greeted him immediately upon his release. "I feel like I can live life now. I'm free, I'm blessed," Irons said in the video. Moore decided to forego the 2020 season, which will begin in July, to continue focusing on criminal justice reform.
When asked in an interview on Good Morning America how people can get more involved in criminal justice reform and fight for social justice, Moore said, "The first step for anybody, whether you have a huge platform as a pro or you are someone who is just getting involved and understanding some of the restoration issues we have in our country, I would say, get to know somebody who isn't exactly like you and doesn't come from the same background as you. Educate yourself and then just keep showing up and finding ways to show up for people, and your voice will come out of that relationship and out of your pursuit to seeing people who aren't exactly like you."

What's next for Moore? She's taking it one season at a time and "trying to live in the moment," and will revisit what the future holds next spring. As for Irons, he wants to rest, adjust, take it slow, and eventually reach back out to help other people in prison.