A total of 29 athletes from 13 host National Olympic Committees have been selected to compete at the Tokyo Games this summer on the International Olympic Committee's (IOC) Refugee Olympic Team. According to Olympics.com, the IOC's executive board narrowed down these contenders from a group of more than 50 people who held scholarships. They will compete under the Olympic flag.
The IOC Refugee Olympic Team made its debut at the last Summer Games in Rio with 10 members. "The reasons we created this team still exist," IOC President Thomas Bach said. "We have more forcibly displaced people in the world right now, and therefore it went without saying that we wanted to create an IOC Refugee Olympic Team for the Tokyo 2020 Olympics." There are over 80 million displaced people around the world, the UN Refugee Agency reports.
Keep reading to check out the 10 women athletes competing across sports who are part of this team. Plus, follow the Refugee Olympic Team on Instagram and Twitter. A Refugee Paralympic Team for Tokyo will reportedly be announced in the coming weeks.
To learn more about all the Olympic and Paralympic hopefuls, visit TeamUSA.org. Watch the Tokyo Olympics and Paralympics this summer on NBC.
01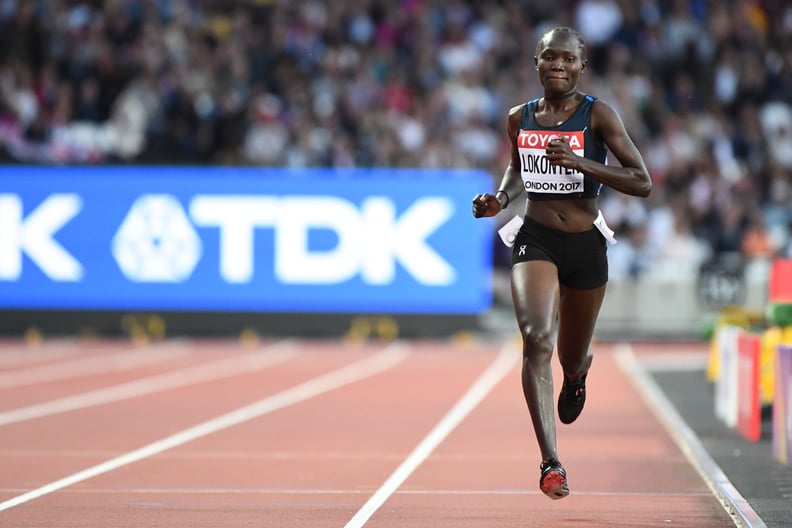 Rose Nathike Lokonyen, Track
Rose Nathike Lokonyen acted as the flag-bearer at the Rio 2016 Olympics, where she was a member of the very first IOC Refugee Olympic Team. She was originally born in South Sudan and grew up in northern Kenya's Kakuma refugee camp. She placed seventh in the 800-meter heat at her Olympic debut.
Event competing: women's 800-meter
Follow Rose Nathike Lokonyen on Instagram: @rnathike
03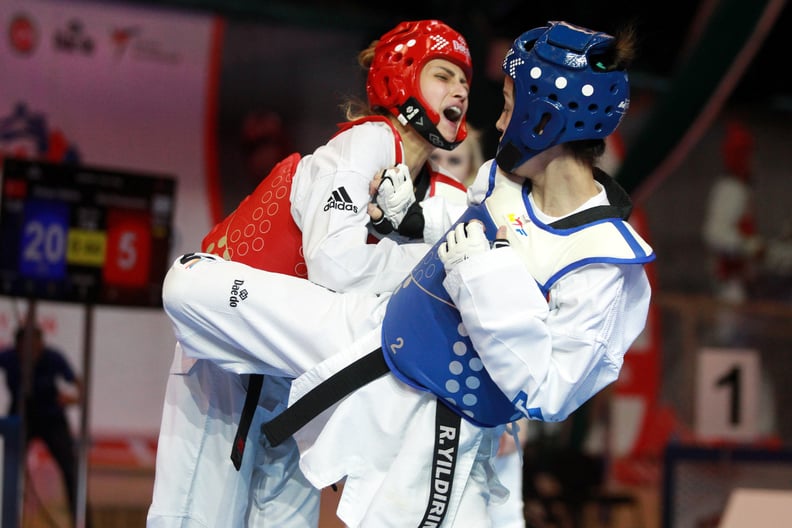 Dina Pouryounes Langeroudi, Taekwondo
04
Nigara Shaheen, Judo
Afghanistan-born Nigara Shaheen competes in the -70 kg class in the sport of judo. She said in an interview four years back that judo "allowed me to find confidence and show my strength when I needed it."
Event competing: women's mixed team
05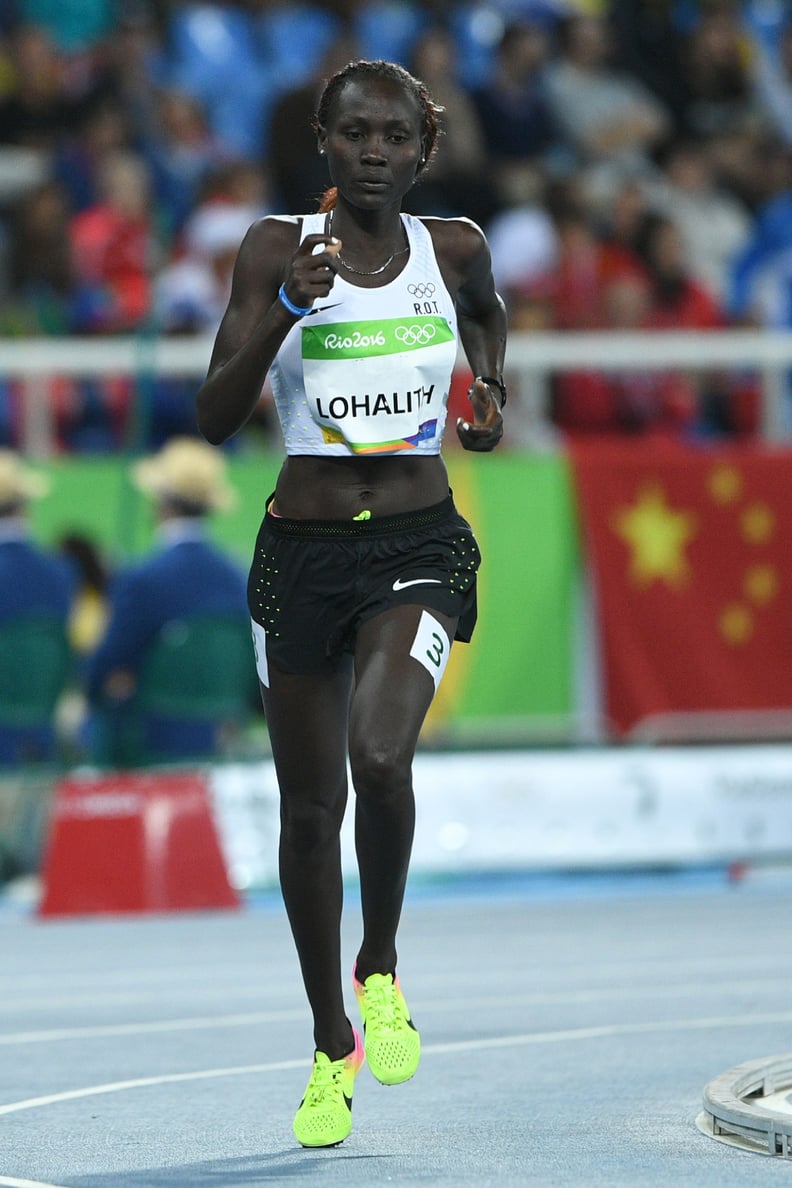 Anjelina Nadai Lohalith, Track
06
Masomah Ali Zada, Cycling
Cyclist Masomah Ali Zada was born in Afghanistan and currently lives in France. "I want to show all the men who thought that cycling isn't a women's thing that I've made it all the way through to the Olympics," she said in the short film shown here. "And if I can do it, any woman who wants to be involved in cycling, they can do it, from any country like Afghanistan."
Event competing: women's road
07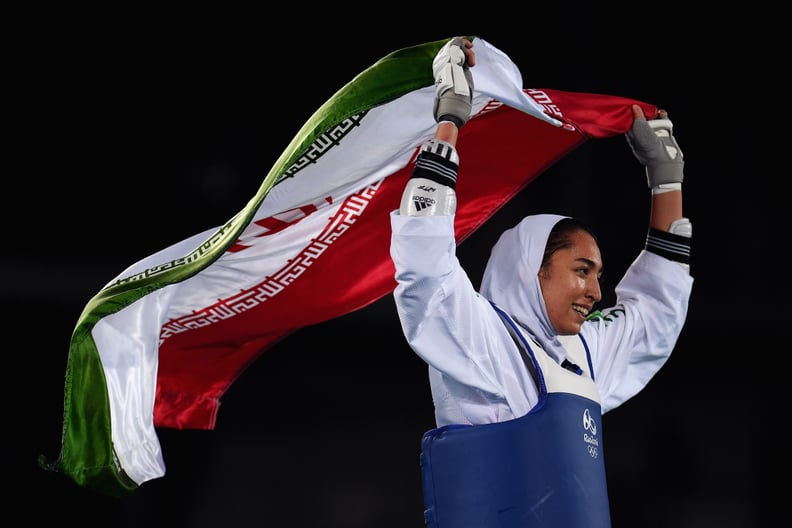 Kimia Alizadeh Zenozi, Taekwondo
08
Luna Solomon, Sport Shooting
Luna Solomon, born in Eritrea, currently lives in Switzerland. She trains under three-time Olympic gold medalist Niccolo Campriani. "I would like to join Nicco to help other migrants like me," she said in a video for the Olympic Channel, "and to help them be brave through sport like I was, thanks to sport shooting."
Event competing: women's air rifle 10-meter
09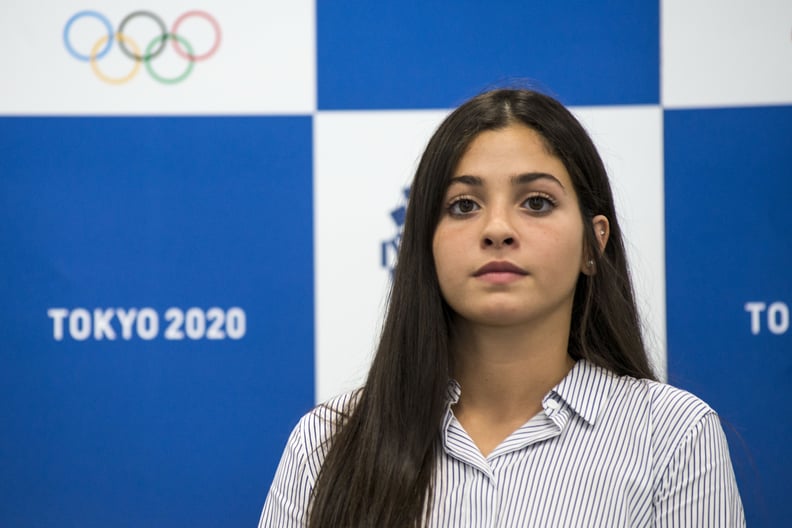 Yusra Mardini, Swimming
Yusra Mardini was another athlete who competed with the Refugee Olympic Team in Rio 2016. Born in Syria and now residing in Germany, she spoke about her experiences amid a postponed Games in a live chat on Instagram last year, saying at the time that she was training "better than ever."
Event competing: women's 100-meter butterfly
Follow Yusra Mardini on Instagram: @yusramardini