Paid Content For

Update Your Yoga Game For Fall With These Clothes and Products
Paid Content For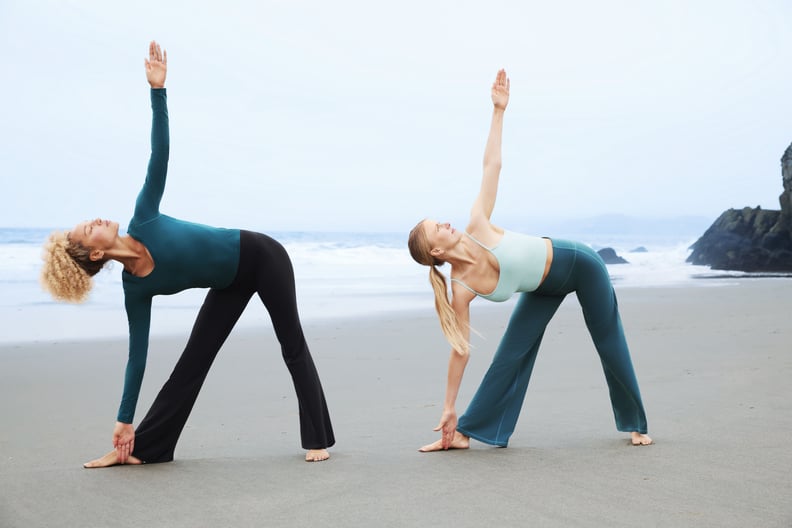 Athleta
Every editorial product is independently selected by our editors. If you buy something through our links, we may earn commission.
As we move into fall (and then the holidays!), it's a great time to reevaluate some of those fitness goals you've set. Particularly, if you're a yogi (or at least one in the making), it might be a great time to set a new intention to guide your new season of flow.
One great way to kick things off is to update your yoga game a bit. To help get you in the right flow state, check out these eight must-shop products to transform any practice. From a portable mat to transitional tights, these pieces can help you feel your best so you can pursue your intentions with passion and confidence.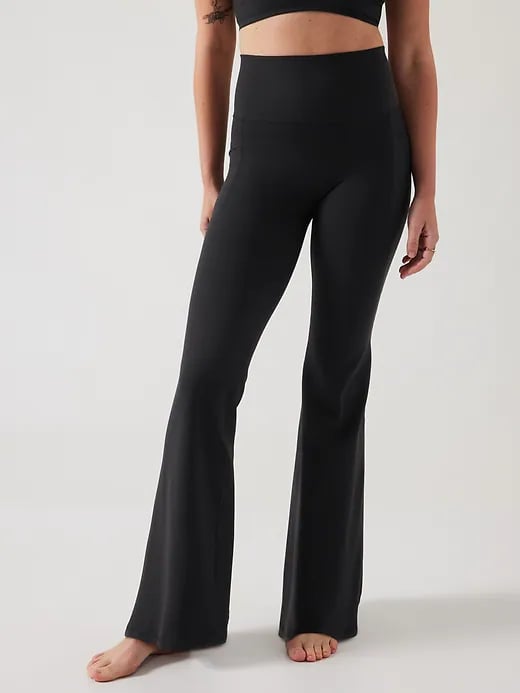 Athleta Salutation Stash Flare Pant
Opting for a versatile wardrobe that allows you to practice your way can help keep you motivated all fall. We like the Athleta Salutation Stash Flare Pant ($119) for many reasons, but first and foremost, it's made from super-soft, sweat-wicking Powervita™ fabric that blends comfort with performance. What's more, the stylish flare leg is ready for outside studio life, too, meaning you can easily transition this piece to fit your preferred practice schedule.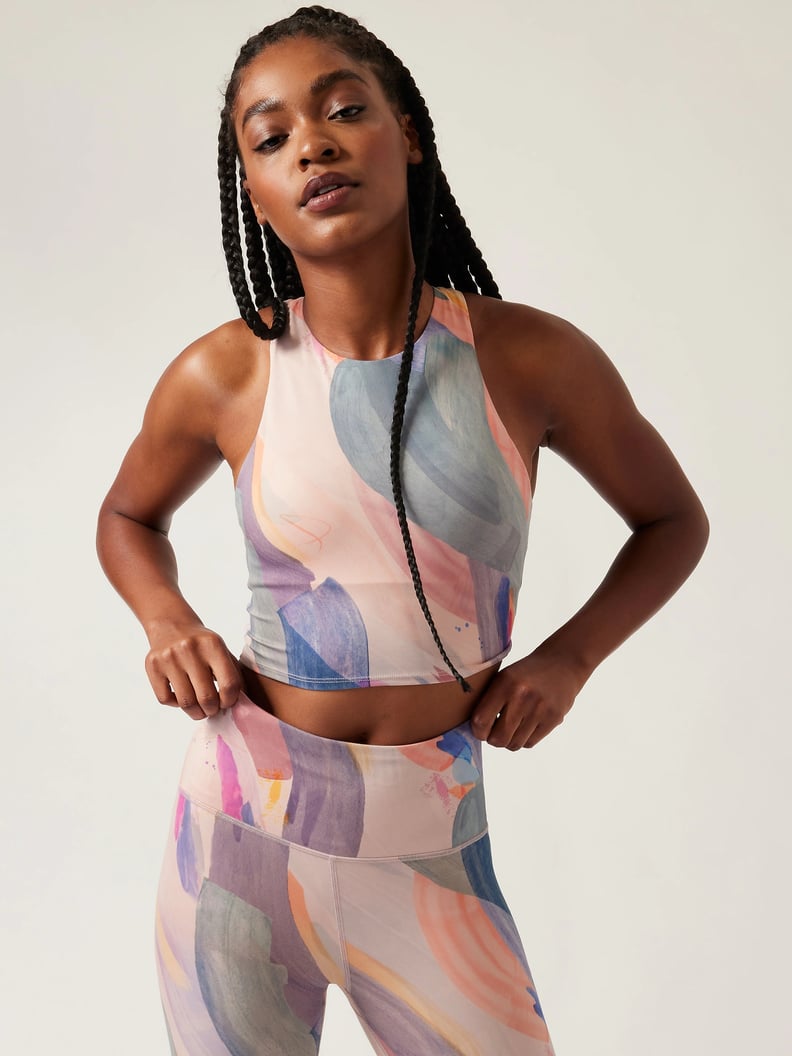 Athleta Conscious Longline Crop
Sometimes upping your game can be as simple as adding a fun new piece to your rotation. The Athleta Conscious Longline Crop ($64) comes in hot with a pastel, brushstroke pattern. It balances out that style with function — it features a built-in bra that keeps you supported, while its high-neck design adds extra security as you flow.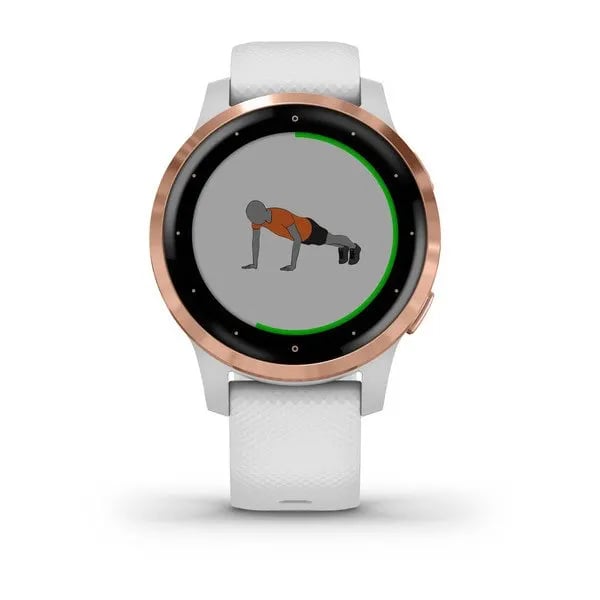 Garmin Vívoactive® 4S Fitness Tracker
For those who are ready to watch their practice transform, adding in a fitness tracker like the Garmin Vívoactive® 4S Fitness Tracker ($350) can help. We like how the Vívoactive has a number of yoga-friendly features such as stress and respiration tracking, a built-in breath-work feature, and on-screen yoga workouts.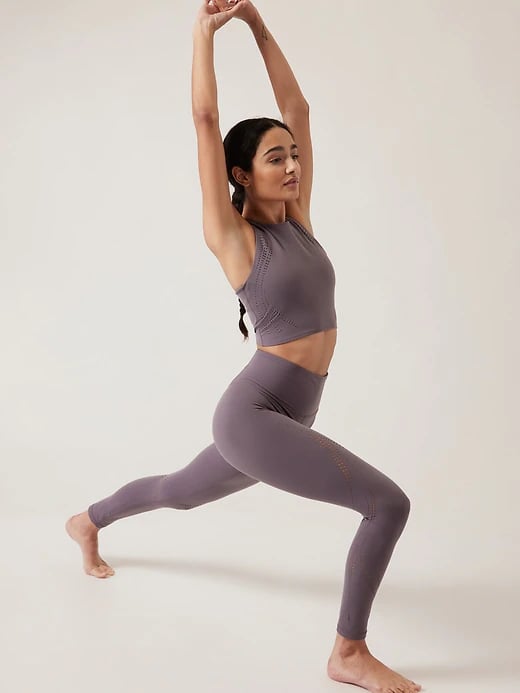 Athleta Elation Lasercut Tight
Elevate your favorite tight this fall to help keep your motivation strong. The Athleta Elation Lasercut Tight ($109) is a model of performance capability with a seamless construction, buttery soft and chafe-free fabric, and a supportive high waistband to avoid slipping or rolling.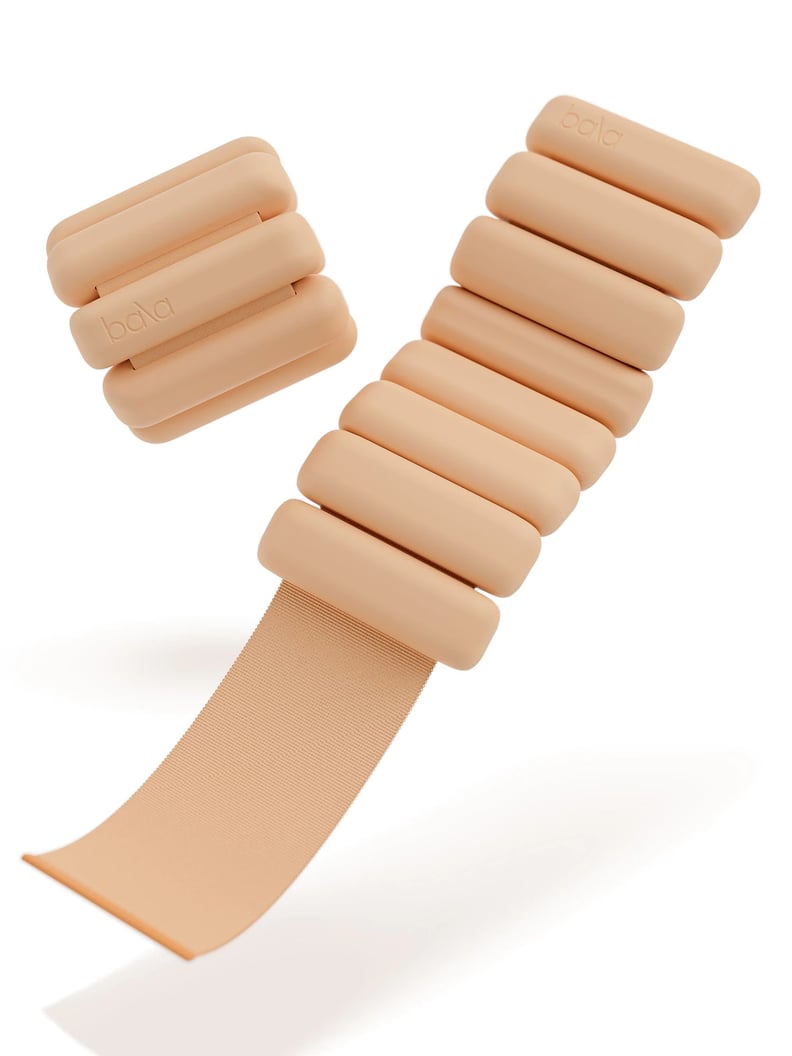 Bala Bangle Classic 2 lb Weights
Another way to simply yet effectively upgrade your yoga game is to incorporate some new challenges. This might take the shape of perfecting your Crane pose, or perhaps you add in a bit of weight. Wrapping the Bala Bangle Classic 2 lb Weights ($65) around your legs can take a simple Vinyasa flow up a notch or two — or three.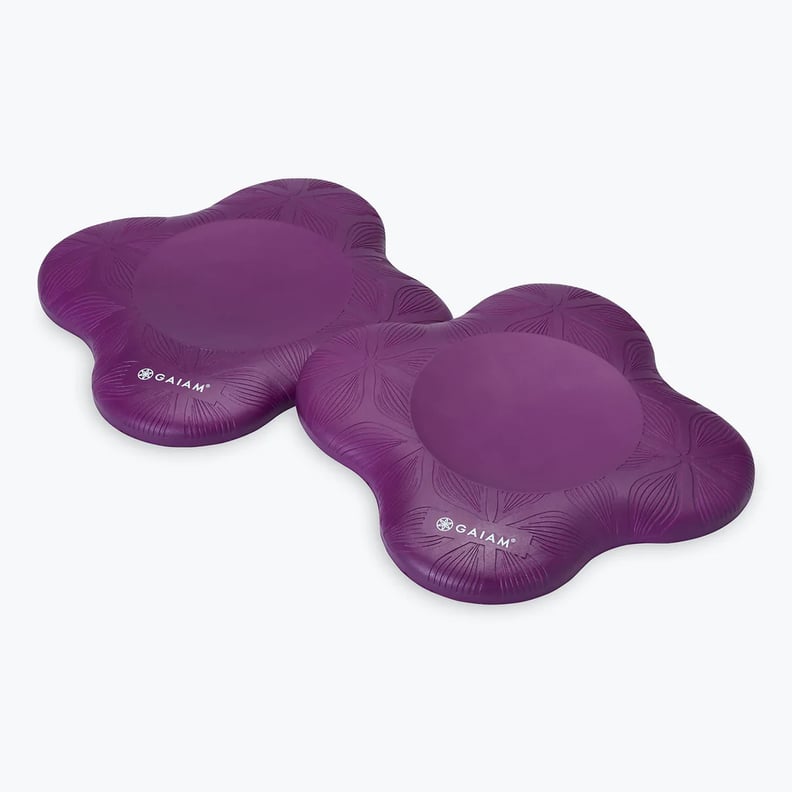 Yoga Knee Pads
As you work on improving your yoga game, it's OK to admit when you need to take things slow. Practice makes perfect, after all. Add in some Yoga Knee Pads ($20) to help ease your body into more challenging poses.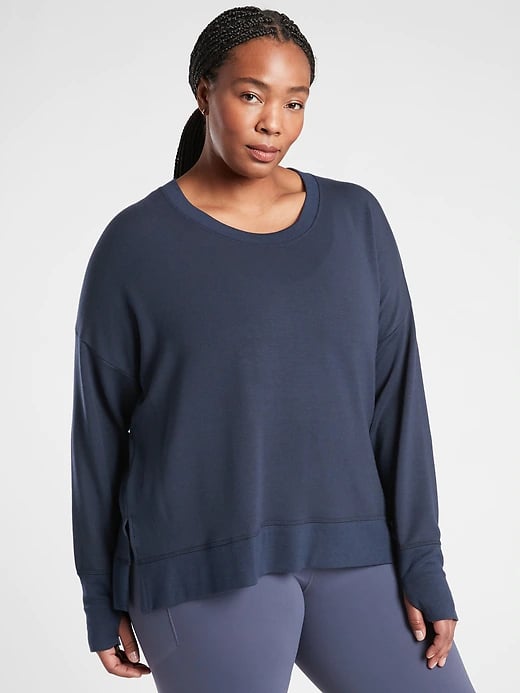 Athleta Coaster Luxe Sweatshirt
Another way to upgrade your yoga wardrobe is to consider those post-workout pieces. We're eyeing the Athleta Coaster Luxe Sweatshirt ($79) for its loose and breezy fit. What's more, its brushed interior and thumb-hole detailing make it relaxation and recovery ready.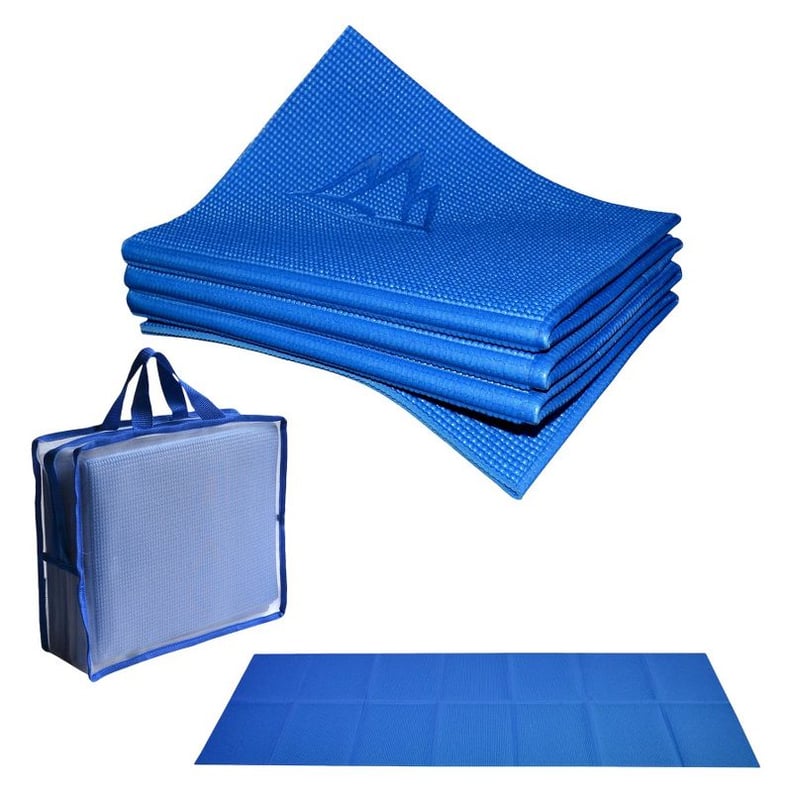 Khataland YoFoMat Yoga Mat XL
For those looking to make their practice more regular — even on vacation — the Khataland YoFoMat Yoga Mat XL ($35) is a great option for on-the-go flows. This portable mat folds up to the size of a book and maintains its high-density, slip-resistant, and durable construction.