Yogis Unidos Is Pushing For Latinx Representation in Yoga
Yogis Unidos Pushes For Latinx Visibility in Yoga: "It's Important For Everyone to Be Seen"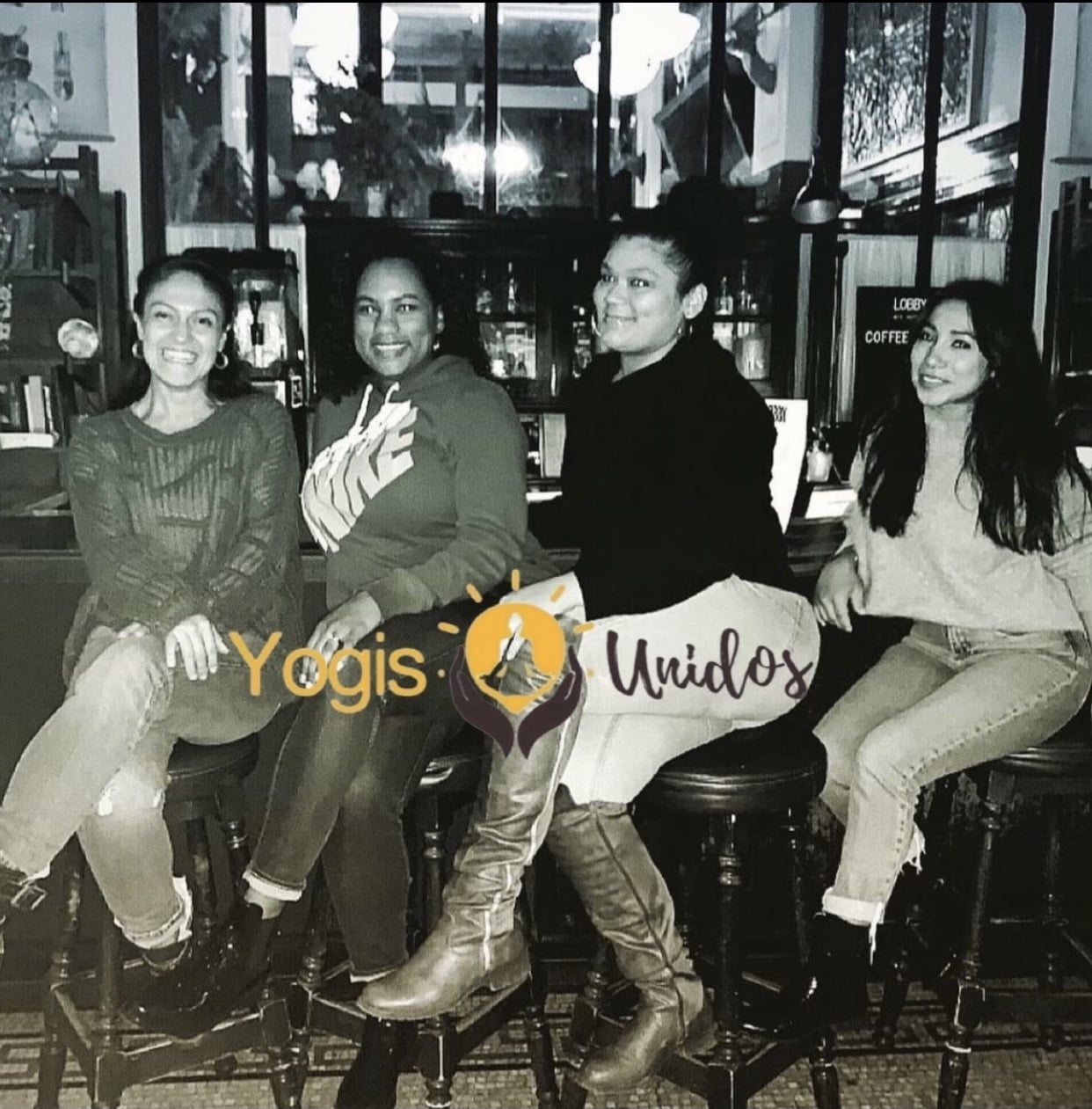 Image Source: Stephanie Acosta
Stephanie Acosta (second from right) came up with Yogis Unidos last fall, at about three in the morning, after hours of scouring the internet for resource groups for Latinx yoga teachers. Earlier, she had been brainstorming with other Latinx instructors for ways to make themselves more visible in the community, so the googling was to see what was already out there: if there was anything for them to build on. Acosta was so focused on the mission that her young daughter asked if she was doing homework. But, she came up empty. "I was like, this can't be true," Acosta told POPSUGAR. "I literally stayed up all night looking."
Yogis Unidos was born that night in 2019, founded by Acosta and her friends and fellow yoga instructors Yvonne Hernandez, Erika Maria Milachouski, and Jessica Arevalo. The goal? To build a global Latinx yoga community, providing resources to connect, empower, and inspire teachers and students alike. POPSUGAR spoke to Acosta about her own journey into yoga and how it's influenced her goals for Yogis Unidos. "We're very small," Acosta said, "but we plan on doing some really big stuff."
"Yoga Is Not Really For Me"
From her own yoga experience, Acosta knows firsthand why Latinx visibility in yoga is so important. She's been practicing for around 12 years, having started yoga as a way to balance out her workout routine and find mental clarity. "The first class I took, I was completely hooked," she remembered.
Acosta's instructor in that first session was Dominican. That alone was a revelation. She was familiar with the yoga stereotypes, she said, and "at that point, I had thought, well, yoga is not really for me. I'm just this Latina from the Bronx, we don't do that, we've never had that," Acosta explained. "To see someone who was like me, teaching something like this, was mind blowing for me."
"How is someone going to understand my body if they don't look like me?"
Acosta became a certified yoga instructor in 2016, a leap she admitted feeling nervous about. "I realized that there really wasn't anybody who looked like me in that professional field," she said. "I was kind of hesitant about it because I knew what it felt like to be kind of be judged as a student, so I was afraid that I was going to be judged as a teacher."
There was also the financial commitment. "Teacher trainings are super expensive," Acosta said. She was able to afford hers through a GoFundMe fundraiser, raising about $3,500 for the course. When she hit her goal, "I cried for days," Acosta said. "I was like, 'Oh my god. this is really going to happen.'"
Connecting Teachers and Inspiring Communities
The ultimate goal of Yogis Unidos, Acosta said, is to connect Latinx teachers and students. Right now, that means fundraising and growing the community at the grassroots level. As a first step, the group is making space on its Instagram page for up-and-coming Latinx yoga teachers to teach free Instagram Live classes, both providing a service for students and helping new teachers get experience.
"It's just connecting everybody," Acosta said. "We've gotten people gigs off of just the teaching they've done on Instagram. It's all full circle." Yogis Unidos is also starting to teach donation-based classes, hoping to raise money to create an online studio. Another goal: to create and fund an annual yoga teacher training scholarship to give out to someone who couldn't afford it otherwise.
Breaking Down Barriers For Latinx People
Acosta and her co-founders also hope their organization can make yoga accessible to more Latinx communities. "I want to be able to connect more Latinx people to wellness," Acosta said, noting that Latinx people experience health disparities like high rates of diabetes, for which exercise is highly recommended. "I grew up in a really underserved community," Acosta said. "I want to be able to provide a service like this for people who normally would have never have gotten a yoga class before."
"I want to be able to connect more Latinx people to wellness."
To make that happen, though, there needs to be visibility for Latinx people in yoga. Acosta knows that from her own experiences in the yoga studio. "Even as a student, I was just like, 'how is someone going to understand my body if they don't look like me?'" she said. "I'm Latina, I'm also considered plus size." She could never trust a teacher to adjust her, knowing they were already making assumptions about her ability based on her appearance.
Ultimately, Acosta and Yogis Unidos are fighting to break down the stereotype of "what a yoga teacher and a yoga student should look like." That means promoting Latinx yoga teachers as well as making yoga accessible in Latinx communities; Acosta is learning how to teach yoga in Spanish with those goals in mind. "I'm just finally happy that the Latinx community within the wellness industry is getting the recognition that it deserves," she said. "It's important for everybody to be seen."
Support Yogis Unidos by donating on GoFundMe.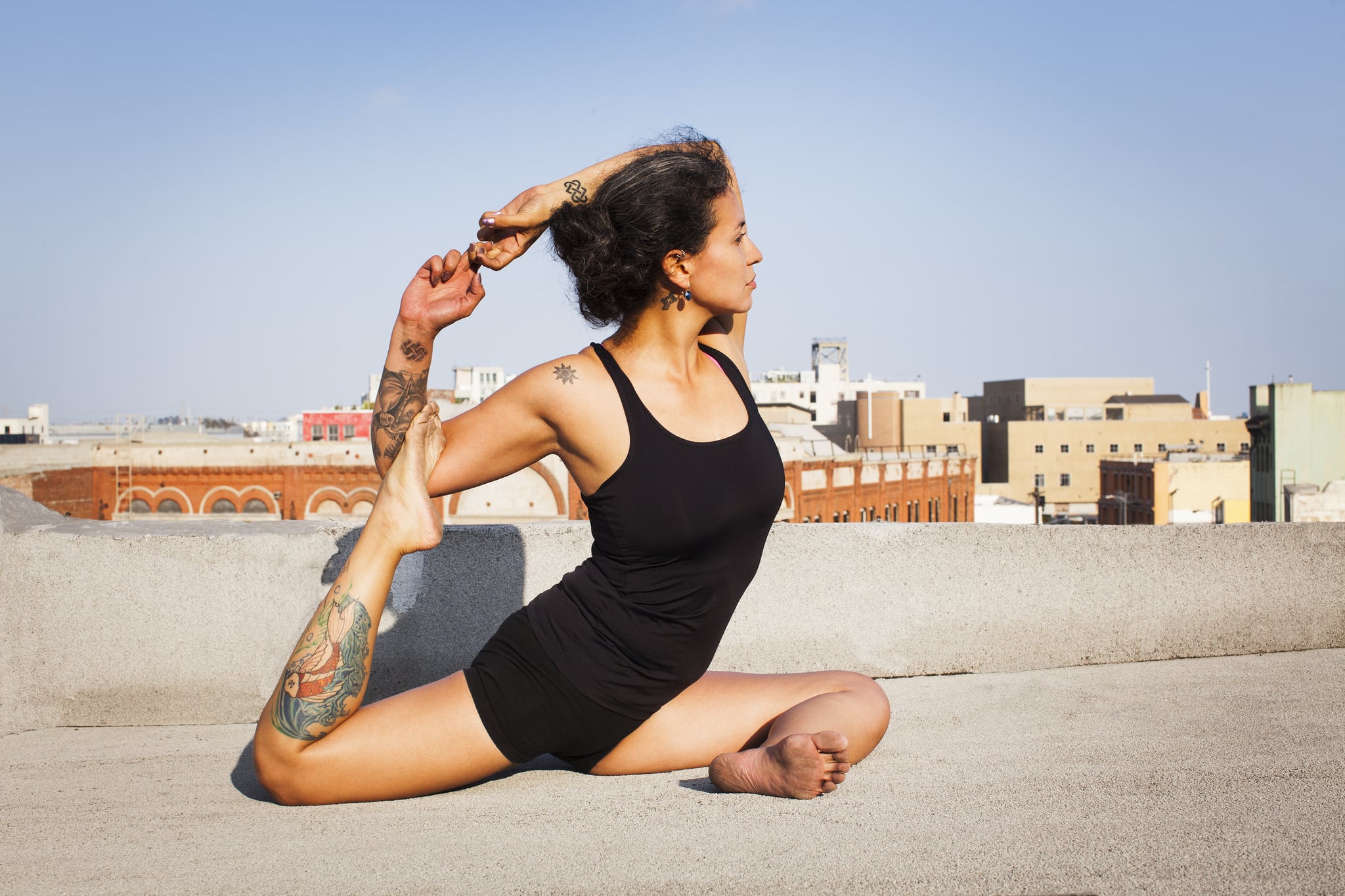 Image Source: Getty / Stephen Zeigler