TikTok's 2-Ingredient Ice Cream Bread Recipe With Photos
Here's How You Can Make a Neapolitan Version of TikTok's 2-Ingredient Ice Cream Bread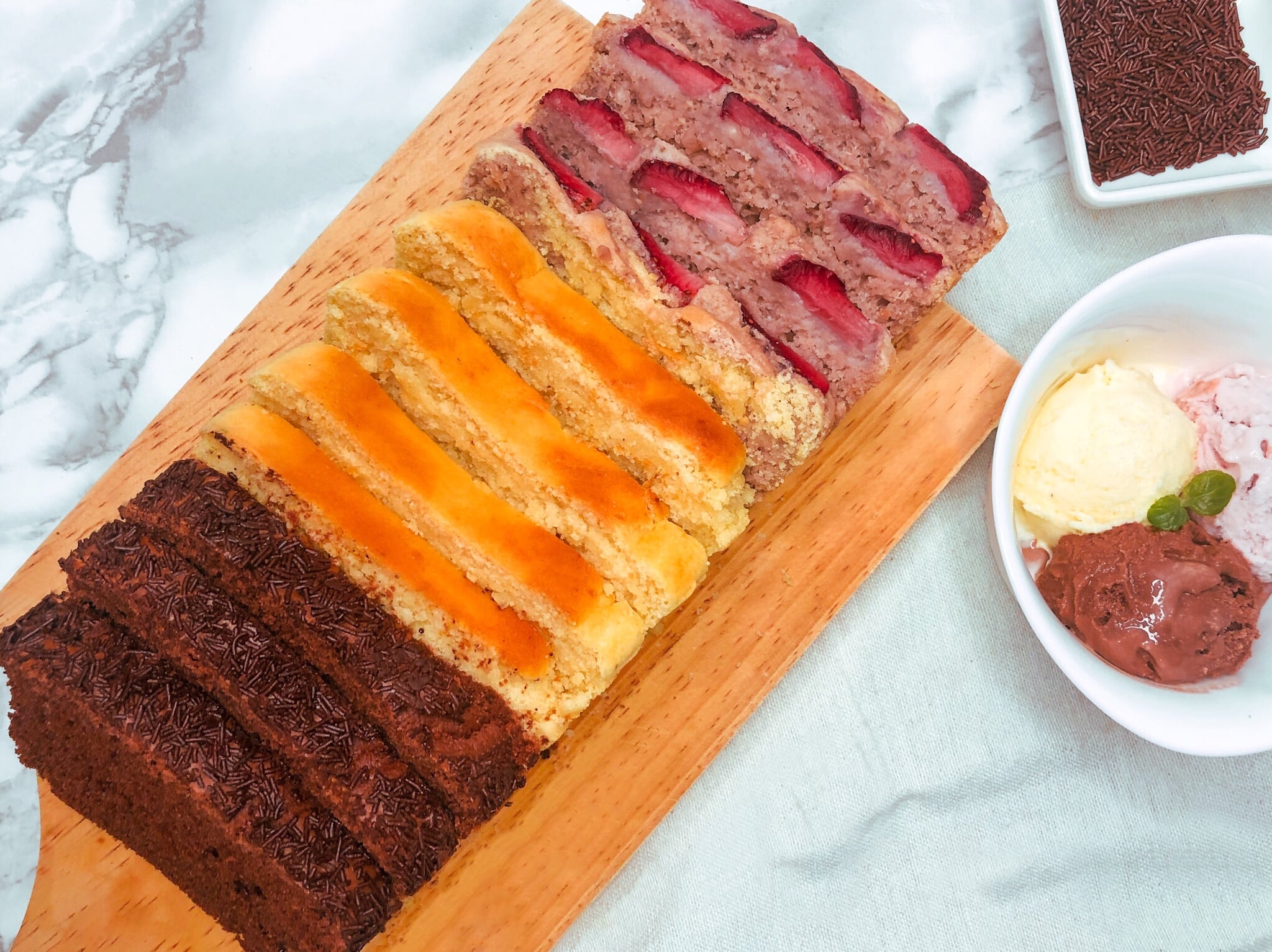 From learning how to trim herbs with a box grater to baking raw pasta in the oven with nothing but a block of cream cheese and a dream, TikTok — more specifically, "FoodTok" — has taken me on a series of unexpected culinary adventures. My latest journey involved trying out "ice cream bread," a sweet dessert that only uses two ingredients: ice cream and self-rising flour.
What's great about this recipe is that you can use any ice cream flavor of your choosing to incorporate into the treat. So for the sake of science (and my taste buds), I decided to combine three classic flavors — chocolate, vanilla, and strawberry — to create a neapolitan loaf perfect for slicing and sampling a variety of ice cream bread flavors.
To create this multiflavored loaf, start by dividing the full amount of self-rising flour used for one loaf into three separate bowls.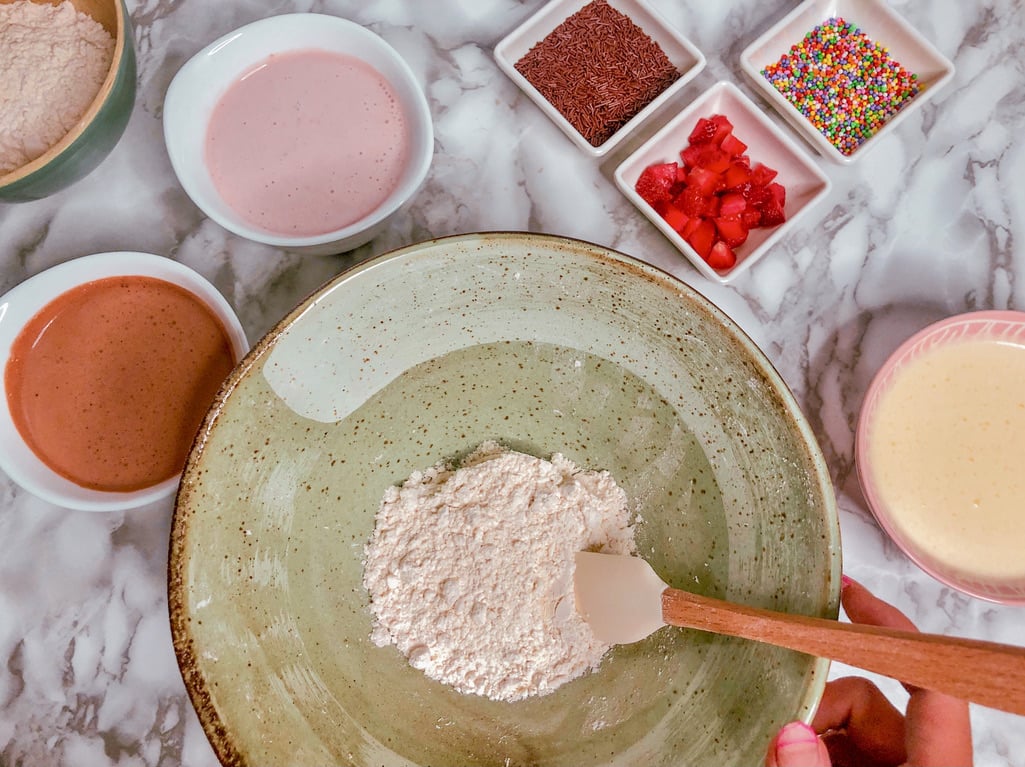 Then, add 2/3 of a cup of melted ice cream to each bowl of flour and mix until the batter is fully incorporated.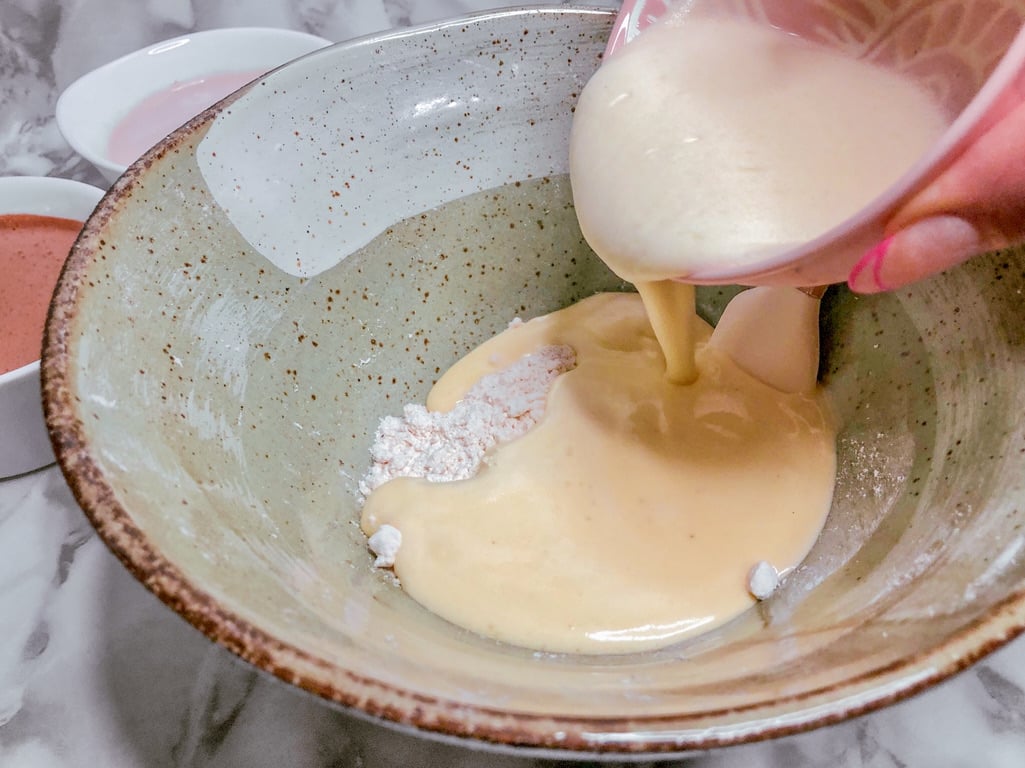 Once thoroughly combined, the batter will be light and airy, with almost a whipped consistency.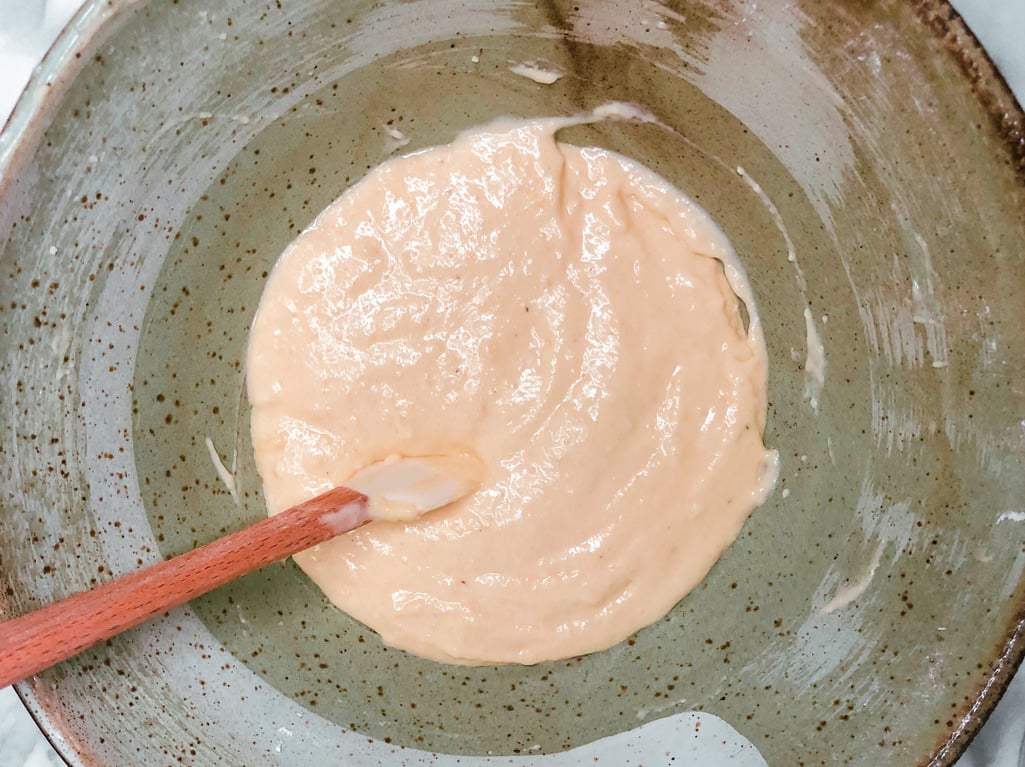 Using dividers, segment a greased loaf pan into three sections and slowly fill each cavity with batter.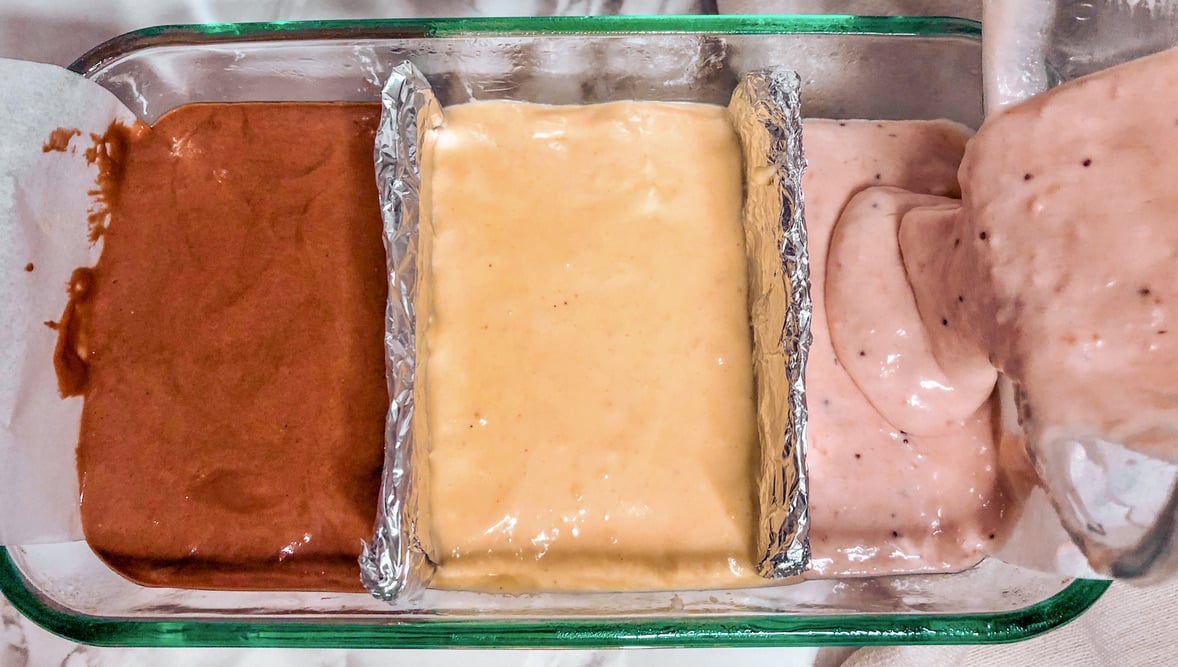 Remove the dividers and apply any desired toppings before placing it in the oven.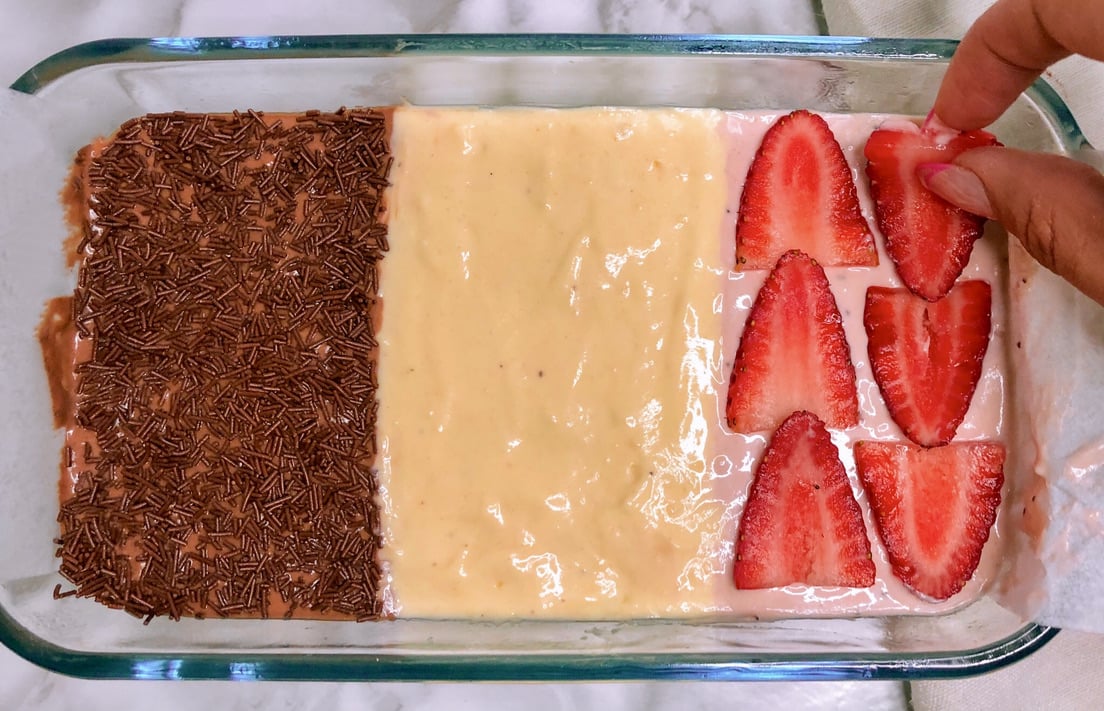 Remove the finished loaf from the oven and let it cool completely before slicing.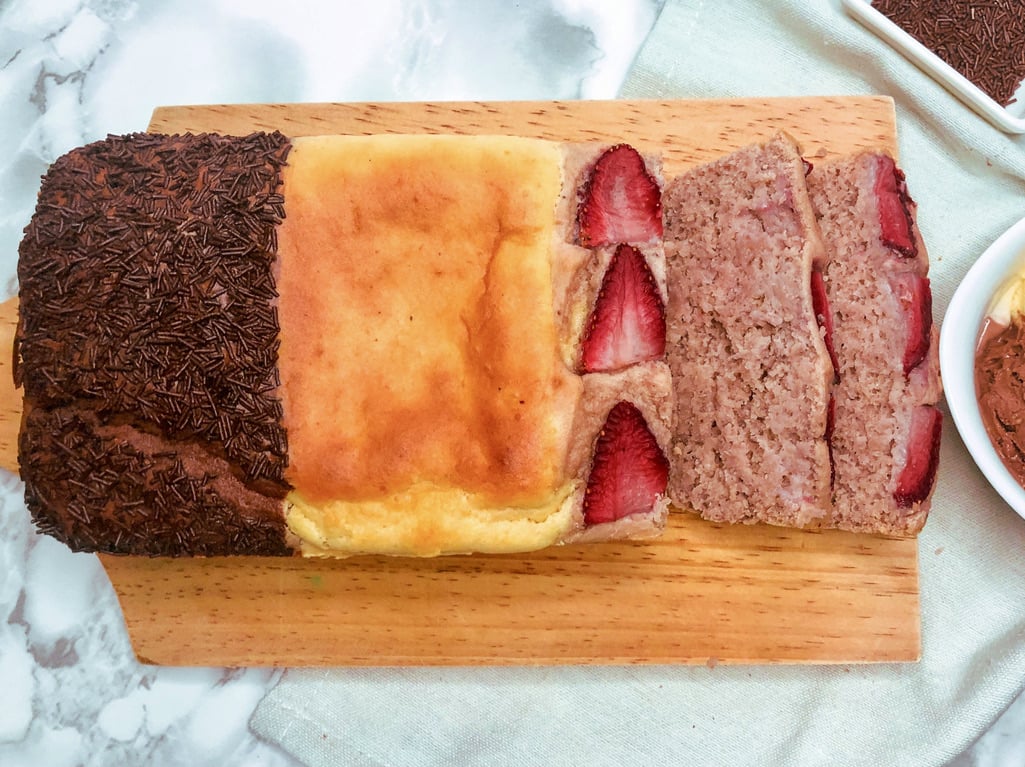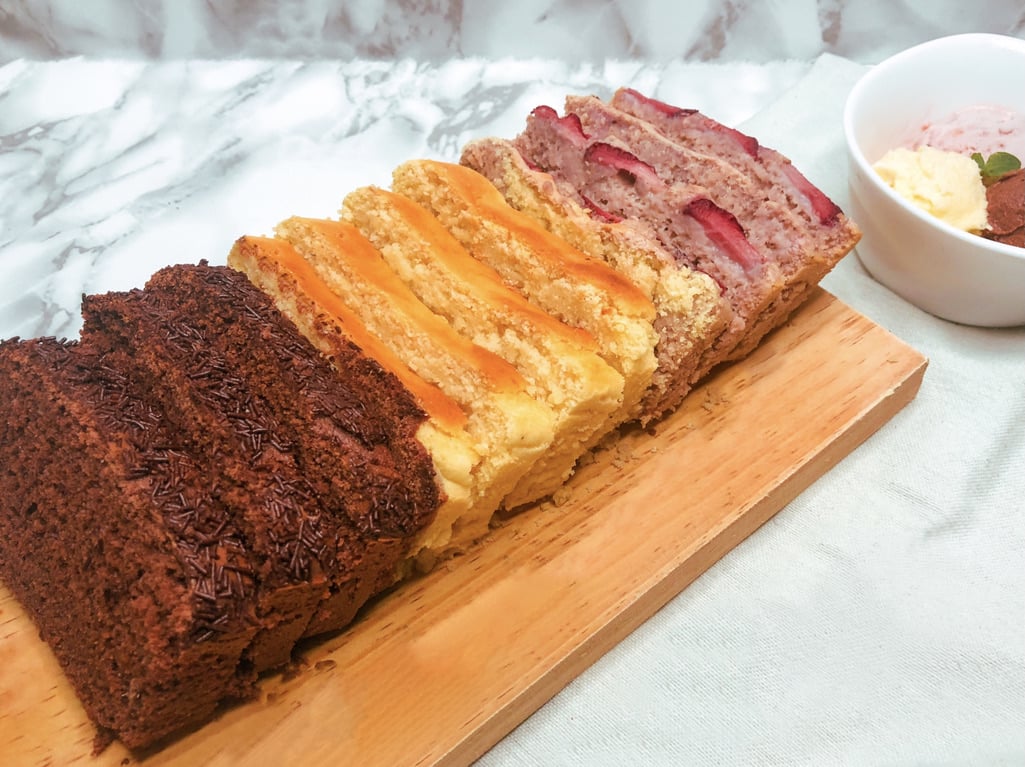 Neapolitan Ice Cream Bread
Original Recipe
Notes
If your strawberry ice cream has fresh strawberries mixed into it, the strawberry batter may take longer to bake than the other two flavors. To avoid uneven baking, I recommend straining your melted strawberry ice cream to remove any fresh fruit. Alternatively, you can extend the bake time of your loaf for a few more minutes, but be sure to cover the chocolate and vanilla portions with aluminum foil until the strawberry portion is fully cooked.
The beauty of ice cream bread is that, because it is made up of only ice cream and flour, an undercooked loaf is still safe to eat. This means that any failed attempt is just an additional chef's treat!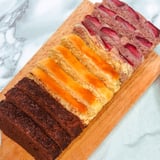 Ingredients
1 1/2 cups self-rising flour, divided into 1/2 cups
2/3 cup strawberry ice cream, melted
2/3 cup vanilla ice cream, melted
2/3 cup chocolate ice cream, melted
Toppings of your choice
Directions
Preheat oven at 350°F.
Grease and line a standard loaf pan. Create two pan-width dividers out of aluminum foil and set aside.
In three separate bowls, thoroughly combine each flavor of ice cream with 1/2 cup of self-rising flour.
With pan dividers in place, carefully pour each flavor into its respective cavity (for a neapolitan loaf, vanilla should be in the center).
Carefully remove each divider from the batter. You can use a toothpick to even out the lines dividing each flavor if needed.
Add your desired toppings.
Bake at 350°F for 40-45 minutes, or until a toothpick comes out clean from all three segments.
Allow bread to cool completely before slicing.
Serve and enjoy!
Information
Category

Desserts

Yield

1 loaf

Prep Time

25 minutes

Cook Time

45 minutes

Total Time

1 hour, 9 minutes, 59 seconds