50 Shades of Grey Wine Review
Are Fifty Shades of Grey Wines Sexy or Shameful?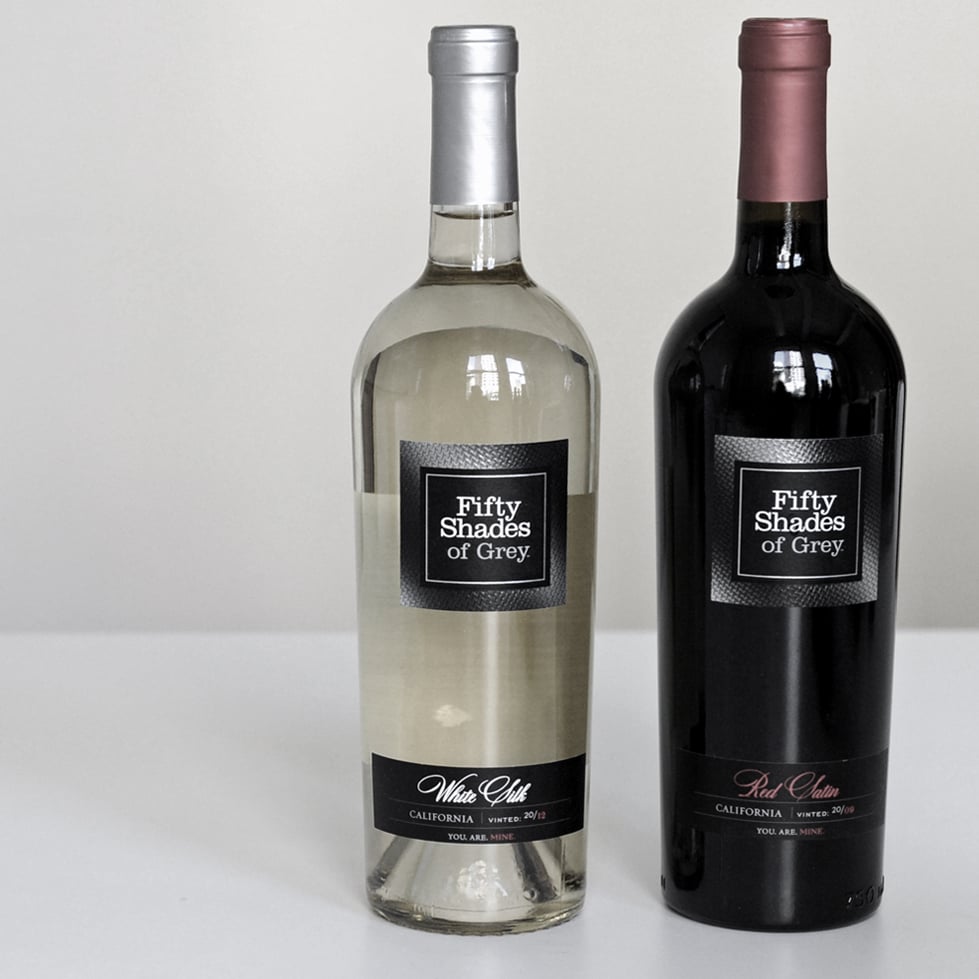 Buzz for the Fifty Shades Darker movie is growing stronger since it comes out on Feb. 10, and now you can get another kind of buzz thanks to E L James's line of Fifty Shades of Grey-branded wines ($18 a bottle). She considers the wine a "natural extension of the series" since wine "add(s) to the sensuality that pervades a number of scenes in the book," and the author herself perfected grape blends to create two bottles, White Silk and Red Satin.
When they arrived at the office to taste, the anticipation (perhaps as intense as Christian's feelings toward Anastasia?) nearly killed us. The question on everyone's mind: would the wines taste sexy or shameful?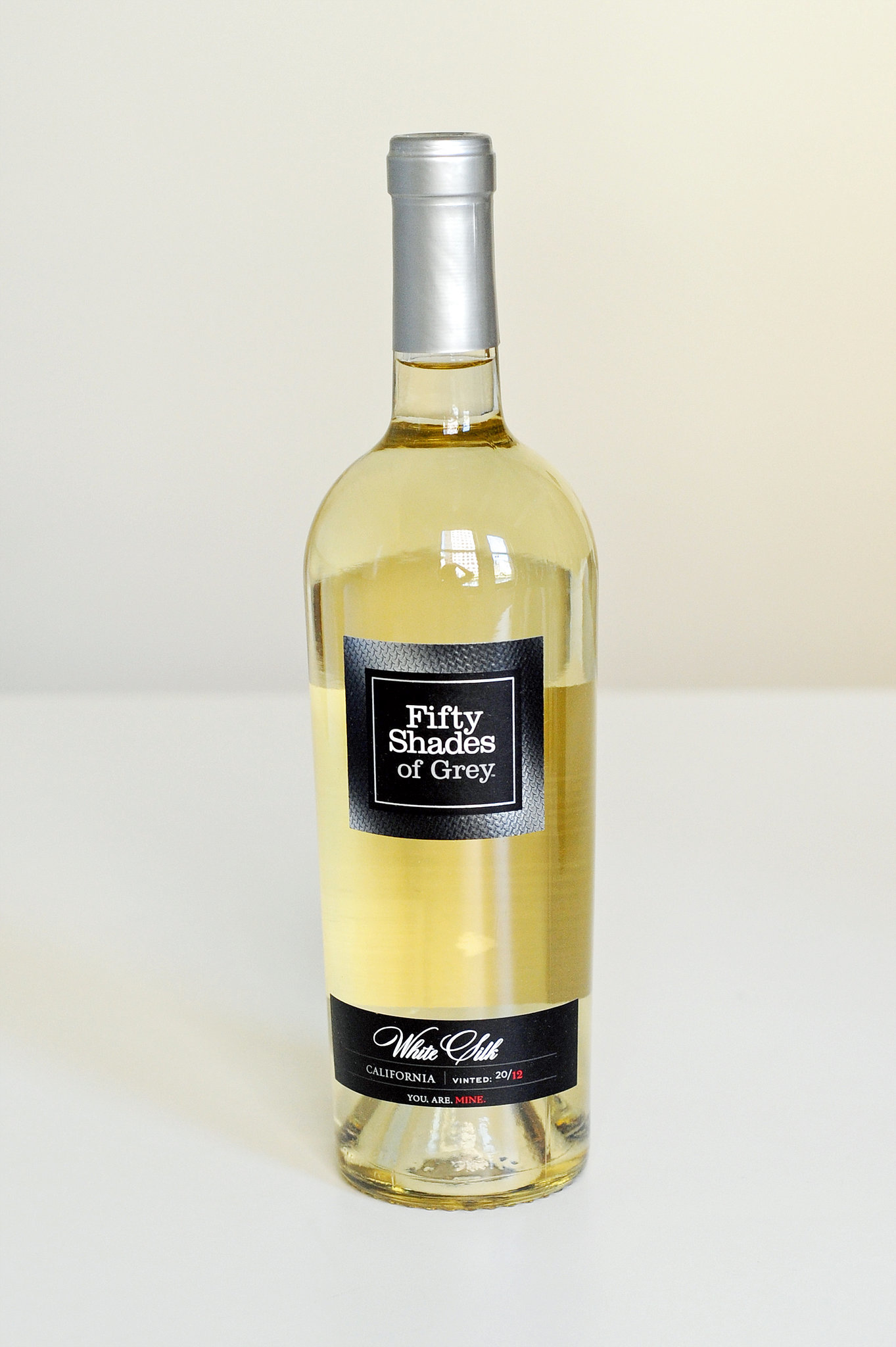 2013 Fifty Shades of Grey White Silk California White Wine: Sexy
In short, we deem White Silk sexy; it's a balanced, easy-drinking white wine with which we would happily refill our glasses. A blend of Gewürztraminer and Sauvignon Blanc, White Silk has an intense floral scent, sweet but acidic flavor, and delicate body. Despite being aged in stainless steel, the wine takes on a chest-burning characteristic and butterscotch-like flavor often found in oak-aged white wines. Ladies, go ahead and indulge in this bottle while reading the next romance novel on your list. Husbands, boyfriends, men in general: take note that the ladies will enjoy this fine bottle on a special occasion.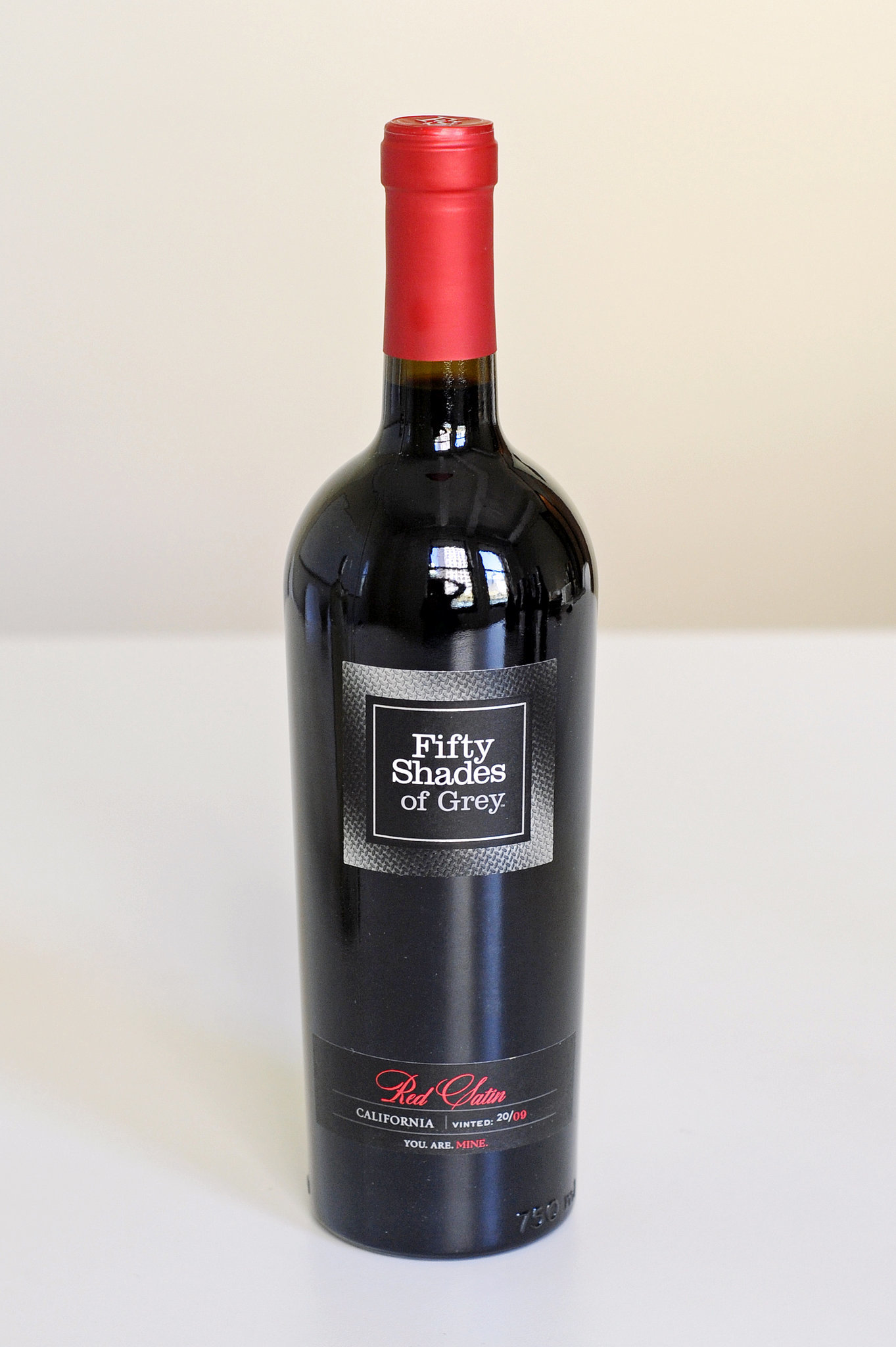 2012 Fifty Shades of Grey Red Satin California Red Wine: Semi-Sexy, Semi-Shameful
We have mixed feelings about Red Satin. A blend of Petit Sirah and Syrah, the medium-bodied red has intensely strong flavors of smoke, bacon, oak, and eucalyptus. It is hot on the nostrils, blazes on the palate, and burns going down. Yes, there's a bit of black cherry and caramel to temper out those harsh, manly flavors, but not enough to make you want to drink a whole glass (or bottle) without food. With a nice candlelit dinner and some sort of red meat, this wine has the potential to be sexy. But on its own, leather isn't exactly a sought-out flavor in a wine to inspire getting your sexy on. Well, unless you're into that sort of thing, like Christian . . .
Image Source: POPSUGAR Photography / Nicole Perry