Original Irish Soda Bread Recipe From Ireland
This Original Soda Bread Recipe Comes Straight From an Irish Great-Grandmother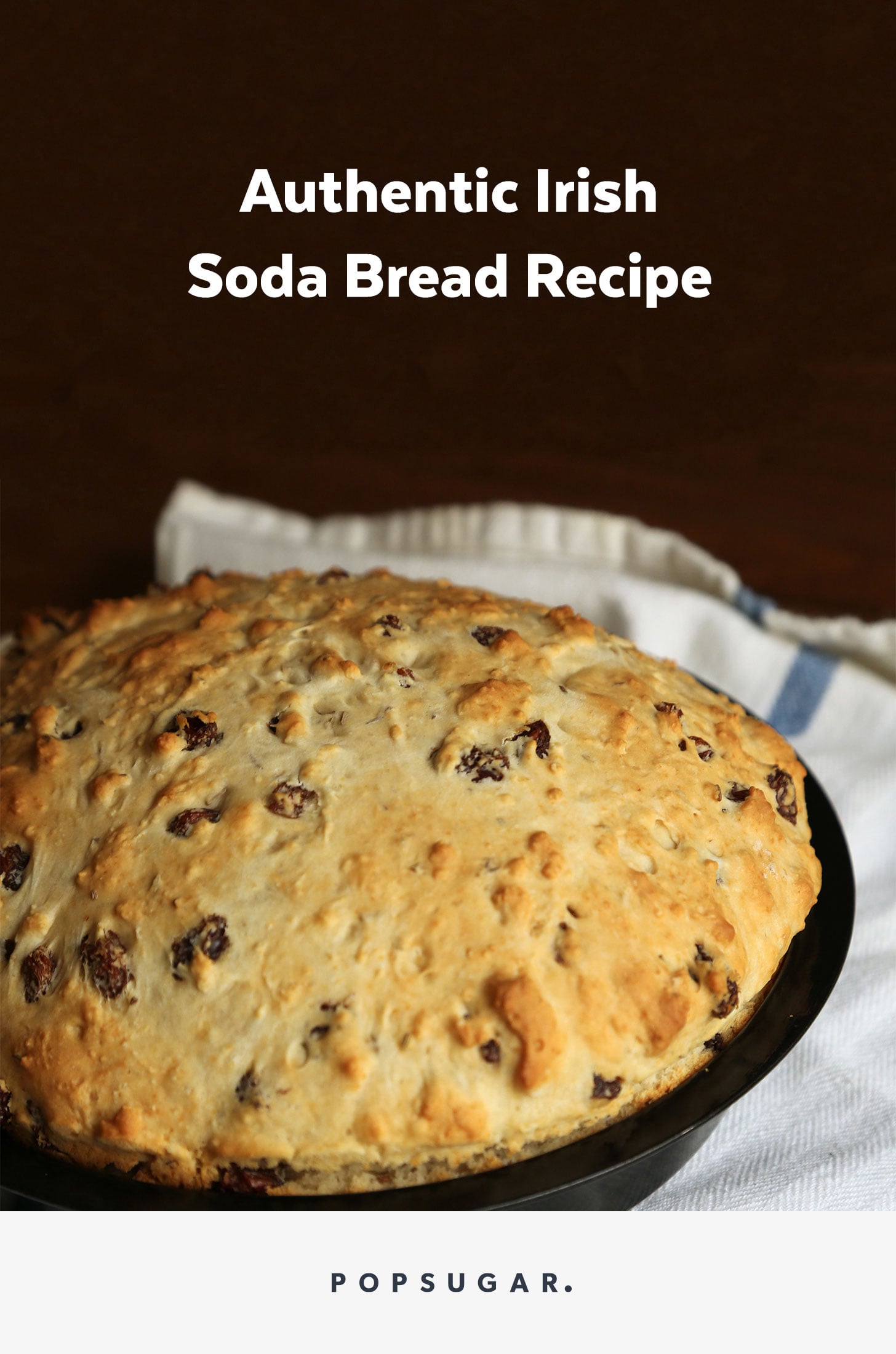 Many St. Patrick's Days ago when I first started working for POPSUGAR, my colleagues Maggie and Lizzy Eisenberg brought in this Irish soda bread, courtesy of their mother, along with a huge tub of Kerrygold butter. Never in my life had I ever experienced either, so I toasted a slice of the raisiny bread and slapped a generous pat of butter on top. The butter seeped through the bottom of the warm toast, and the instant I took a bite, I became a Kerrygold convert and a soda bread supporter for life. I distinctly remember returning for seconds and thirds of the comforting bread, soaked in the liquid gold. The memory of that bread lingered for years, and I knew I had to get my hands on the recipe. I reached out to the sisters, and their mother shared the lovely tale of the bread along with the recipe.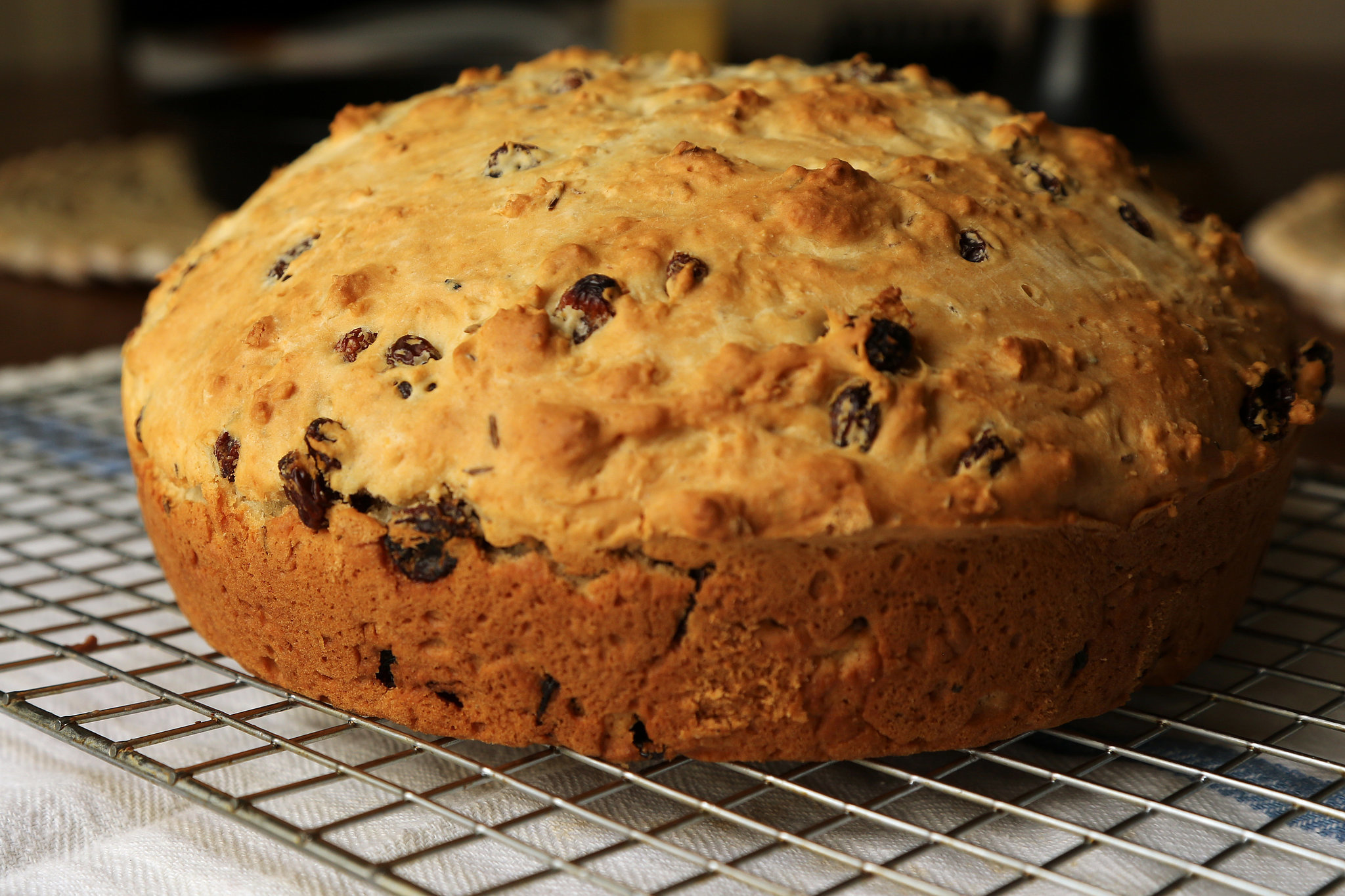 Source: POPSUGAR Photography / Anna Monette Roberts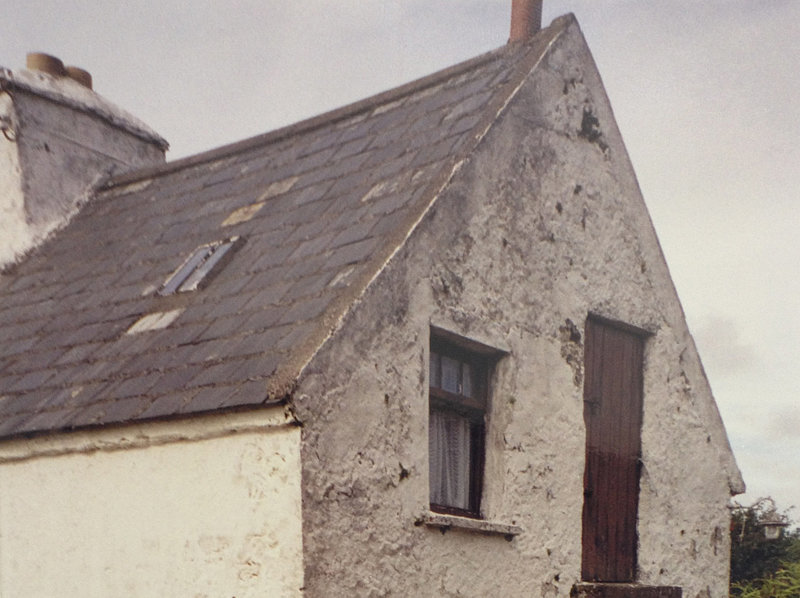 Nora O'Sullivan Moran's house in Eyeries, Ireland.Source: Maggie Eisenberg
Theresa Moran Eisenberg recounted to her daughters in an email, "[The recipe] is Nora O'Sullivan Moran's, your great-grandmother's. Remember visiting the little cottage your great-great-grandfather built? Nora was born in the tiny village of Eyeries on the Beara Peninsula in Southwestern Ireland. My mom, your grandmother Patricia, made it the way the recipe is now written (the closest as she could figure)."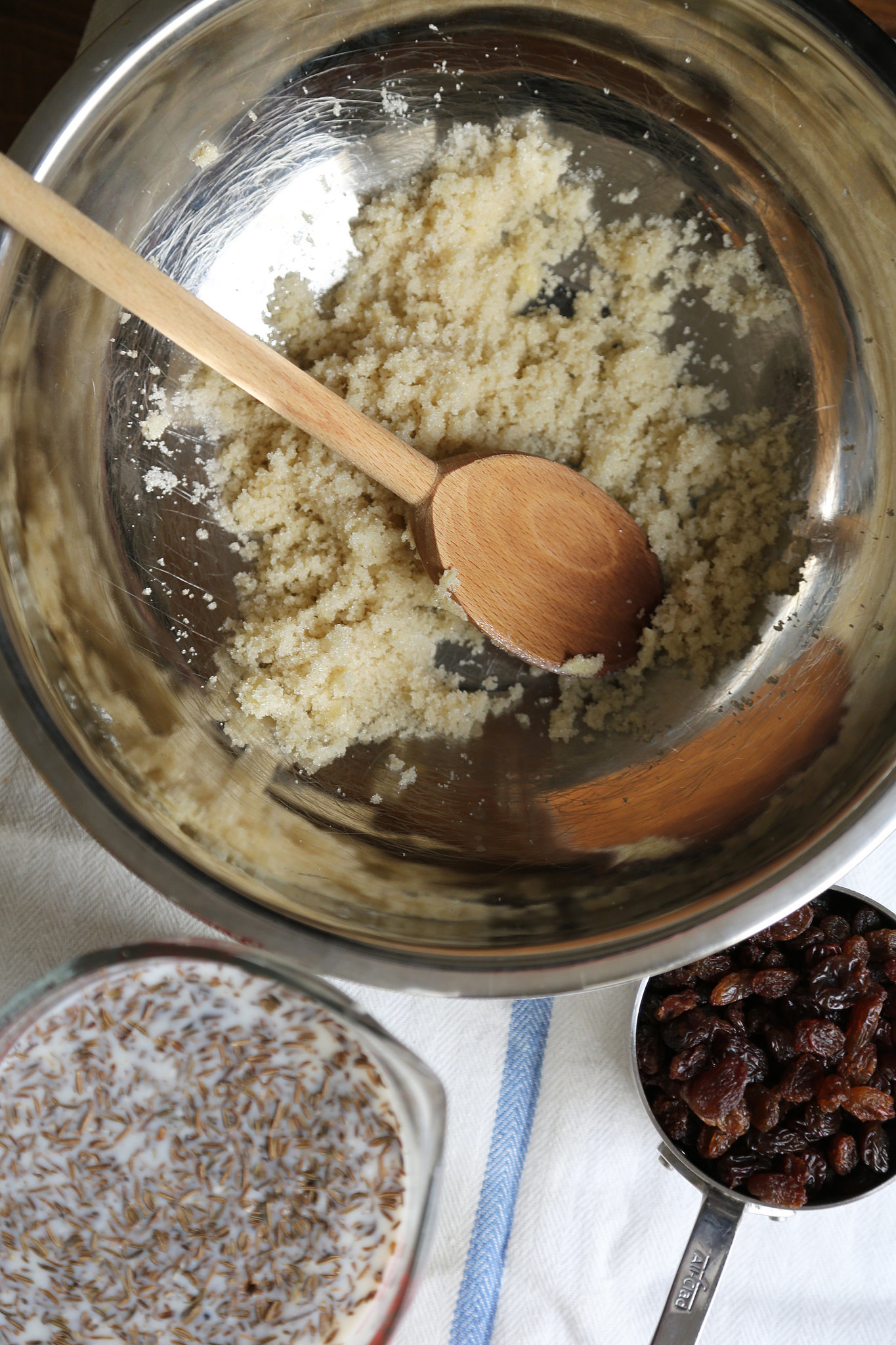 Source: POPSUGAR Photography / Anna Monette Roberts
"Grandma Nonie never measured anything exactly and didn't have anything written down. We used to watch her make her Irish bread. She would grab several fistfuls of flour (our mother estimated it was about four cups) and would sprinkle in the baking soda and baking powder by hand. We remember her adding the raisins and caraway seeds, though they may not have always had those on hand when she was a girl in Ireland."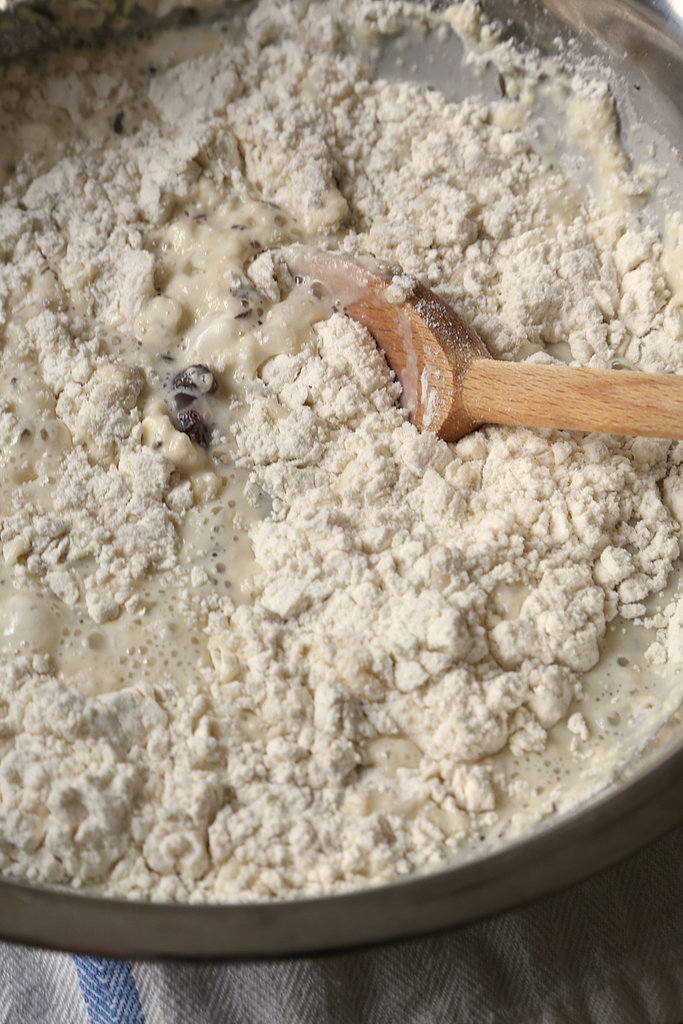 Source: POPSUGAR Photography / Anna Monette Roberts
Unlike yeast-based breads, this Irish soda bread comes together quickly and easily. It's an ideal weeknight bread, and if raisins and caraway seeds do not appeal to you, they can easily be left out or substituted for other herbs and dried fruits.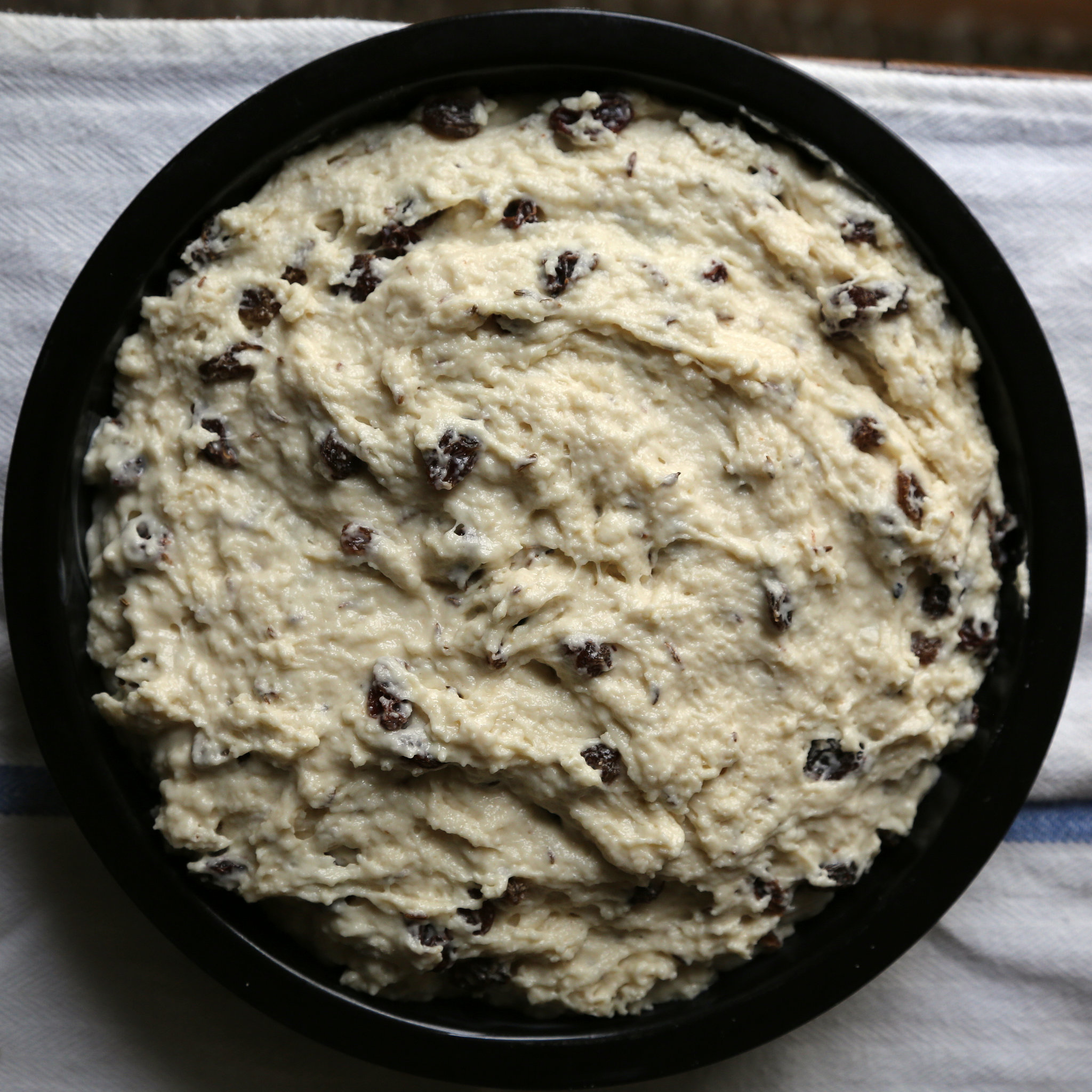 Source: POPSUGAR Photography / Anna Monette Roberts
Do not be alarmed if the dough appears quite wet. It will transform into a tall, pillowy loaf after baking.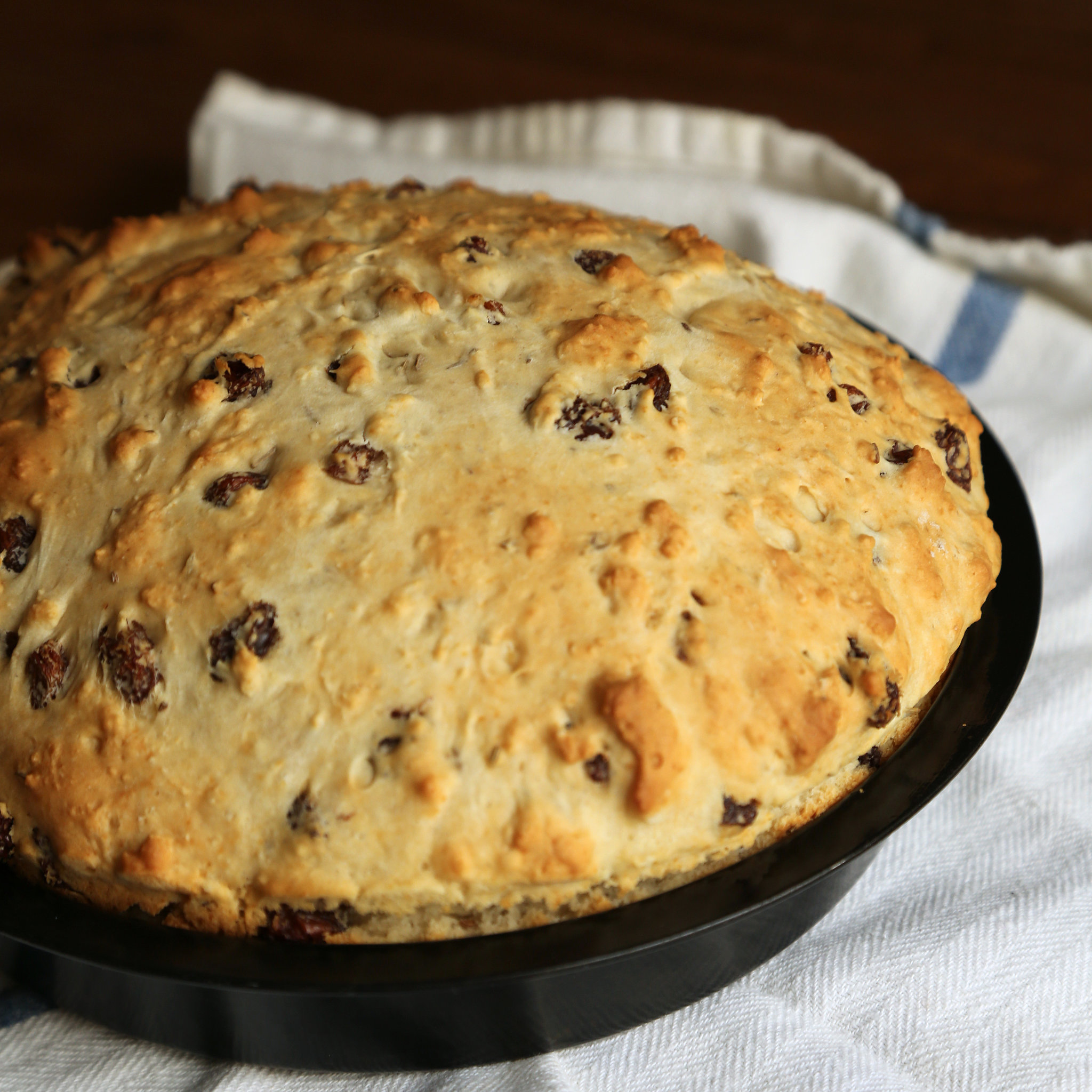 Source: POPSUGAR Photography / Anna Monette Roberts
Once it's out of the oven, let it cool. This is an important step! The gluten proteins need to set, so the bread is fluffy (not gummy) when cut.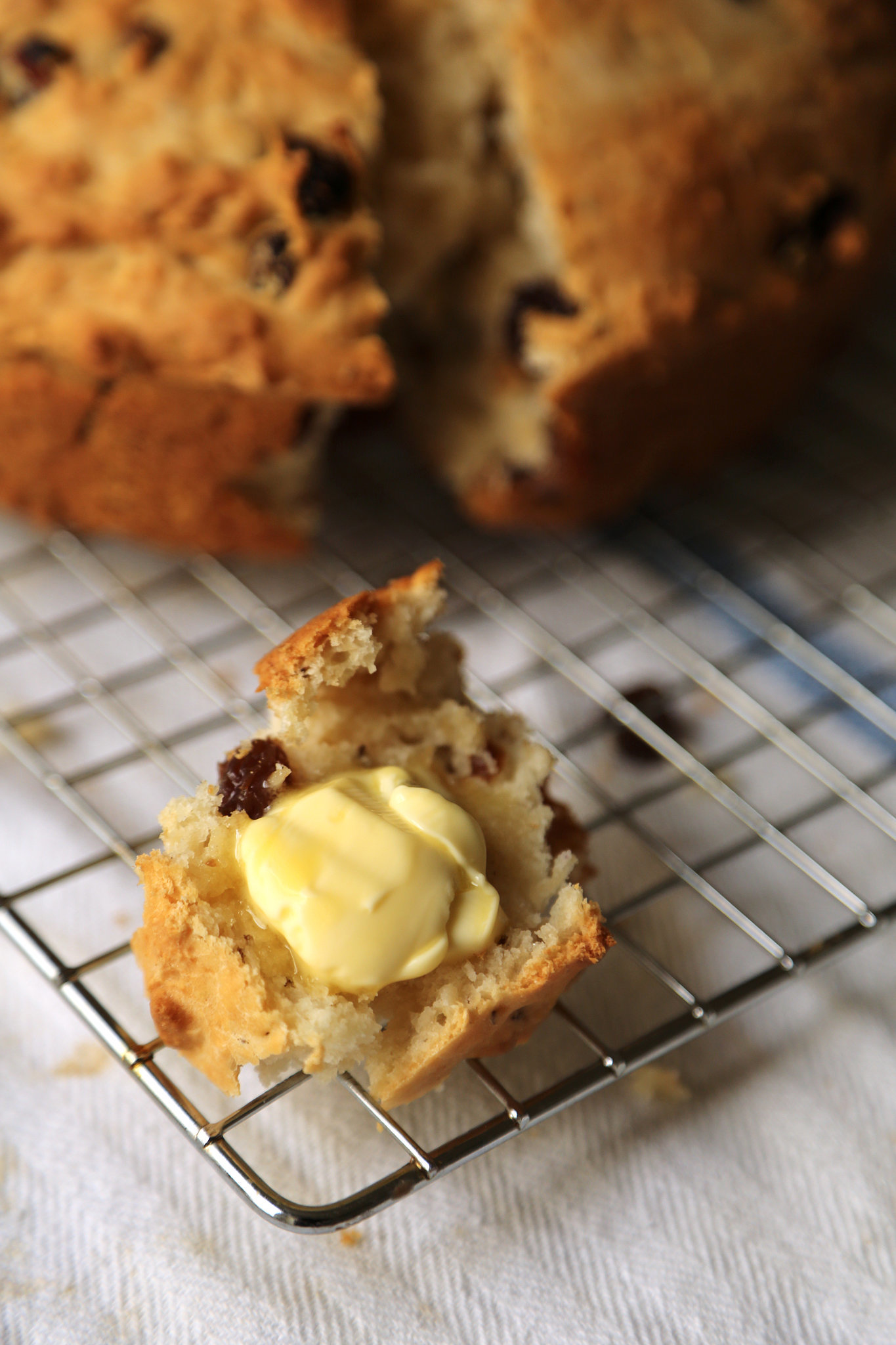 Source: POPSUGAR Photography / Anna Monette Roberts
Once cool, slice and spread with softened butter. Or toast up and then dollop with butter. Ah, this bread tastes just as good as if an Irish grandmother made it.
Irish Soda Bread
Adapted from Nora O'Sullivan Moran
Notes
A cast iron skillet is an important part of Nora's recipe, but if you don't have one, use a cake pan, or form the dough into a round shape and bake on a cookie sheet. Keep in mind the cooking time may need to be adjusted. For instance, a 8-inch cake pan may require an additional 30 minutes of baking.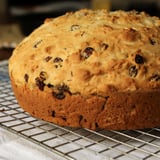 Ingredients
1 tablespoon butter, softened, plus more for pan and for serving
1/2 cup sugar
2 cups milk
1/2 teaspoon baking soda
2 tablespoons caraway seeds
1 cup raisins
4 cups flour
1 tablespoon baking powder
1 1/4 teaspoons salt
Directions
Preheat oven to 350°F. Grease a 9-inch heavy iron frying pan.
In a large mixing bowl, blend butter and sugar together with a wooden spoon.
In a separate bowl, combine milk, soda, caraway seeds, and raisins, then stir into sugar mixture.
In a bowl, sift flour, baking powder, and salt, and gradually add to sugar-milk mixture, beating with a wooden spoon, until a wet dough forms.
Turn into the prepared pan and bake for 1 hour, or until a cake tester comes out clean.
Turn out of pan and cool about 30 minutes before cutting. Slice and serve with butter.
Information
Category

Side Dishes

Cuisine

North American

Yield

1 large loaf

Total Time

1 hour, 59 minutes, 59 seconds
Image Source: POPSUGAR Photography