Ben & Jerry's Gimme S'more Ice Cream
Uhh, We Want S'more of Ben & Jerry's New Summery Ice Cream Flavor ASAP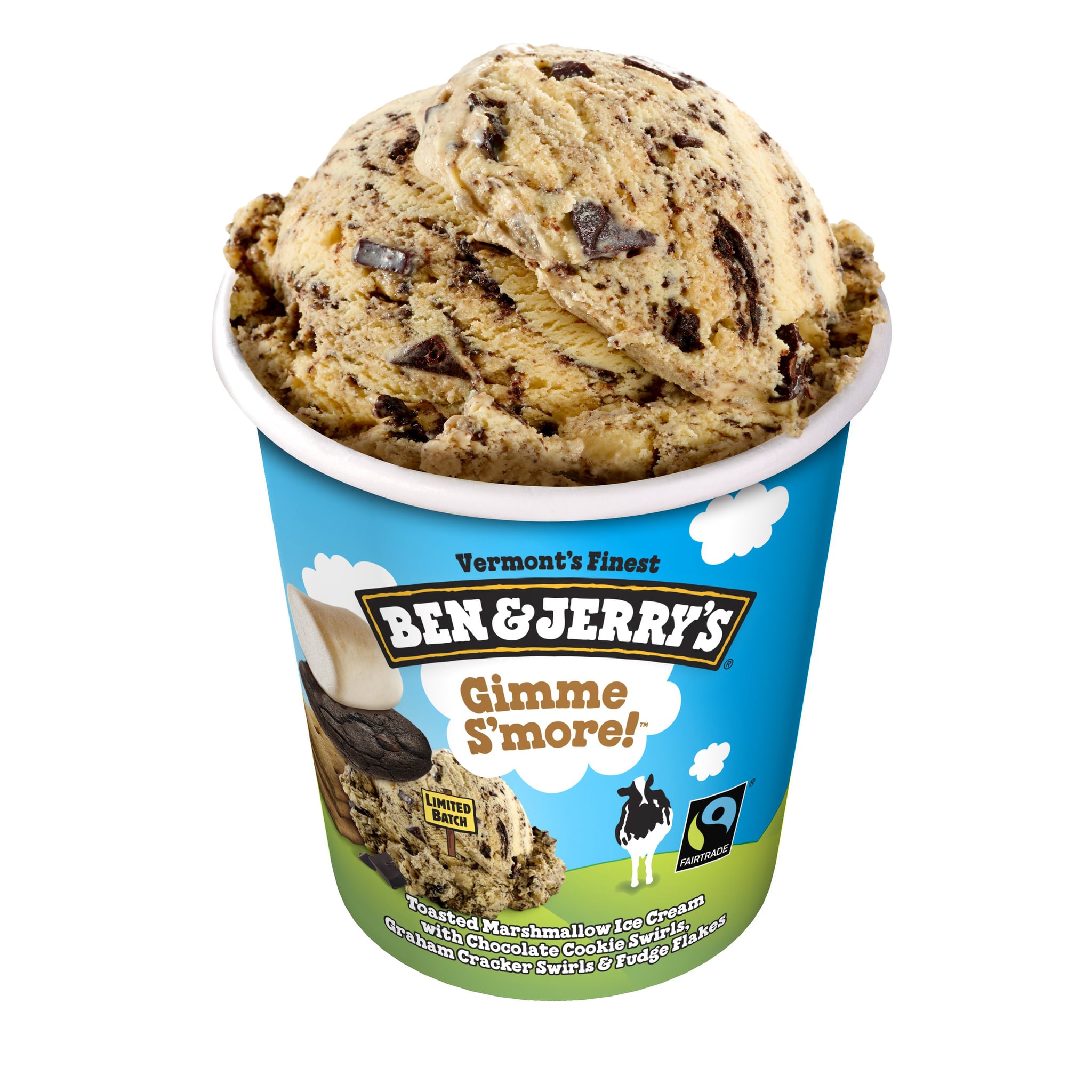 It may still be freezing cold in my part of the US, but I am ready for Summer. Thankfully, Ben & Jerry's is on the same page, if its new Summer-inspired flavor is anything to go by. Gimme S'more, a toasted-marshmallow ice cream with chocolate cookie swirls, graham cracker swirls, and fudge flakes, will land in a grocery store near you on March 15, and you're going to want to do yourself a favor and pick it up.
The rich and creamy ice cream tastes exactly like if a campfire s'more had been churned into ice cream and packed into a cup. The toasted-marshmallow base has a smooth, sweet flavor, and the swirls and flakes add the texture and taste of my favorite summertime treat. The best part about this, though, is it's far less messy and far less work than an actual s'more!
This Ben & Jerry's flavor is limited, though, and will probably only be in stores for the next three to four months — right into the heart of Summer. So grab a pint while it lasts!