Ben and Jerry's Glampfire Trail Mix Flavor
This Target-Exclusive Ben & Jerry's Flavor Is Inspired by Camping (but It's Not Too In-Tents)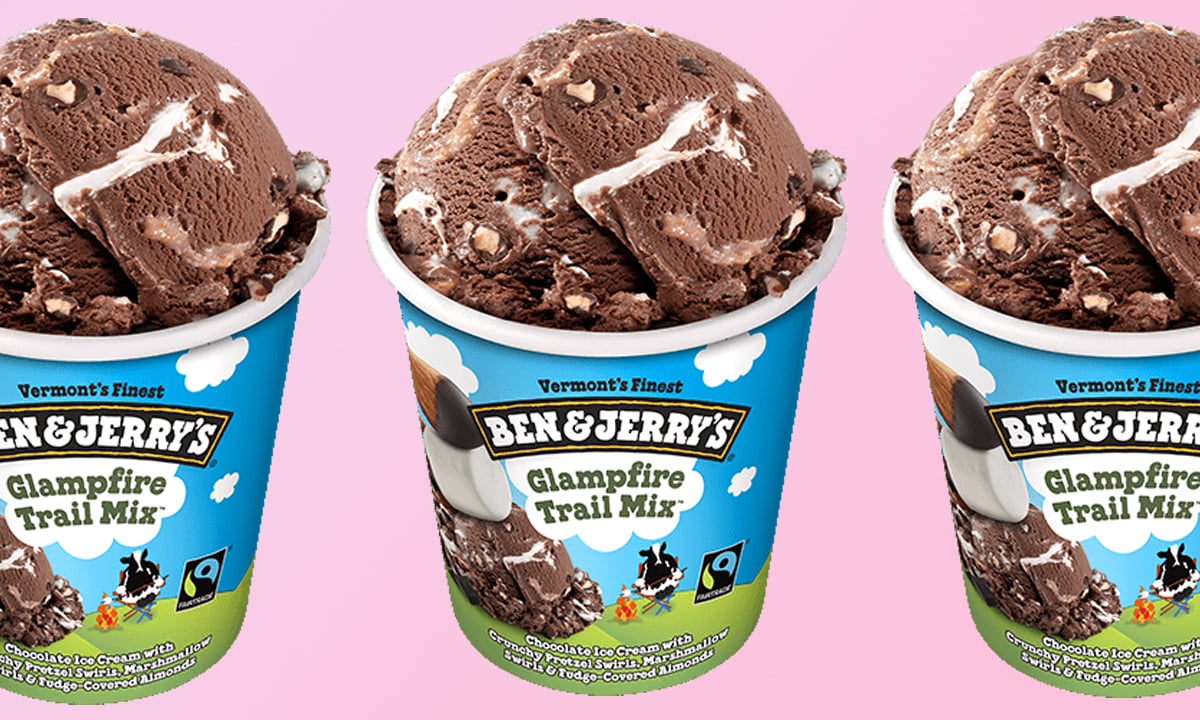 Speaking as a person who is constantly on the lookout for yet another reason to go to Target, this Ben & Jerry's news is extra exciting: you can reportedly only get the brand's latest flavor at Target stores, so if you want to taste it, you'll just have to make a Target run. (But don't worry, you're only going "for one thing" — what could possibly go wrong?) The flavor sounds worth the trip, too: it's called Glampfire Trail Mix, and according to the ice cream company, it's loaded with all the fixings of a decadent Glamping trip snack.
"Inspired by glampfire tales of outdoorsy getaways filled with indoorsy perks, our trail mix is uber-chocolaty, nutty, marshmallowed-&-pretzeled, so you can get lost in the dessert without leaving the yurt," reads the flavor description, which notes the flavor as a chocolate ice cream filled with pretzels, marshmallows, and fudge-covered almonds.
Junk food Instagrammer CandyHunting reports that Glampfire Trail Mix is a Target-exclusive flavor, so be sure to swing by the frozen section during your next shopping trip. And don't worry — if there's no Target near you, Ben & Jerry's has another new flavor, Gimme S'more, that is sure to satisfy your sweet tooth!
Image Source: Ben & Jerry's