Blake Lively's Favorite Foods
Blake Lively's Fave Foods Make Her a Girl After Our Own Hearts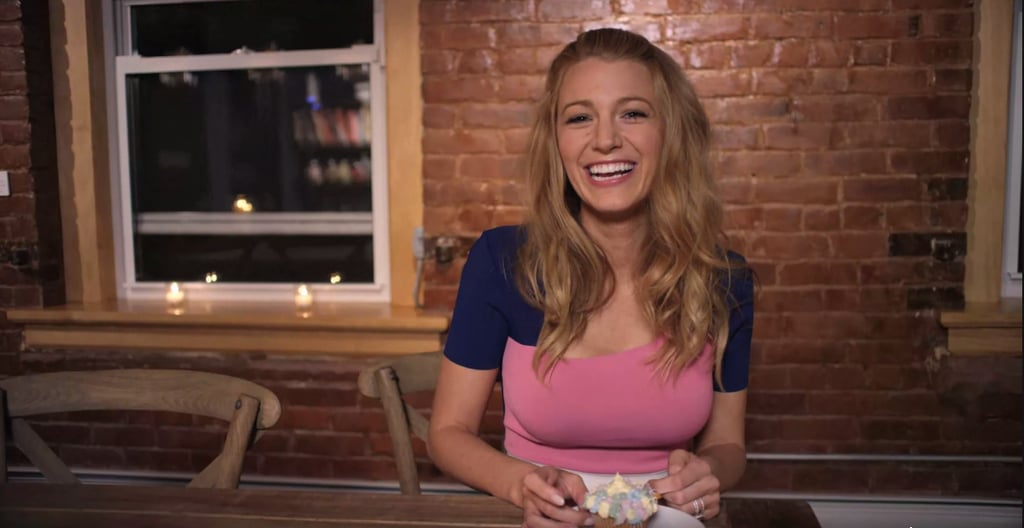 Vogue is at it again with its unique video interviews. The magazine started the "73 Questions" concept with Sarah Jessica Parker and this week chatted with Blake Lively about her husband, her new website, and food. Lots and lots of food. We like that this girl considers icing a condiment. Take a look at our favorite food moments from the Q&A, and watch the video below:
The best part about her day: "I have shoes that look like Everlasting Gobstoppers."
Her favorite dessert: "Chocolate soufflé."
A dessert she dislikes: "There's no such thing!"
Cake or pie: "Cake."
Favorite bakery: "My home. My husband has coined it 'The Blakery.'"
Favorite food: "Melted cheese."
Least favorite food: "Sea urchin."
Favorite condiment: "Mayonnaise, unless icing counts as a condiment."
Her brunch go-to: "Eggs Benedict."
It's 4 a.m. She eats: "Cookies."
She's on a deserted island and can only eat one thing: "Truffle pepper jelly from Scalinatella."
How she takes her coffee: "I like hot chocolate, so . . . in the trash."
Her Starbucks order: "Do people go to Starbucks these days?"
Source: Vogue