Bobby Flay's Scrambled Eggs Recipe
The Worst Mistake People Make With Scrambled Eggs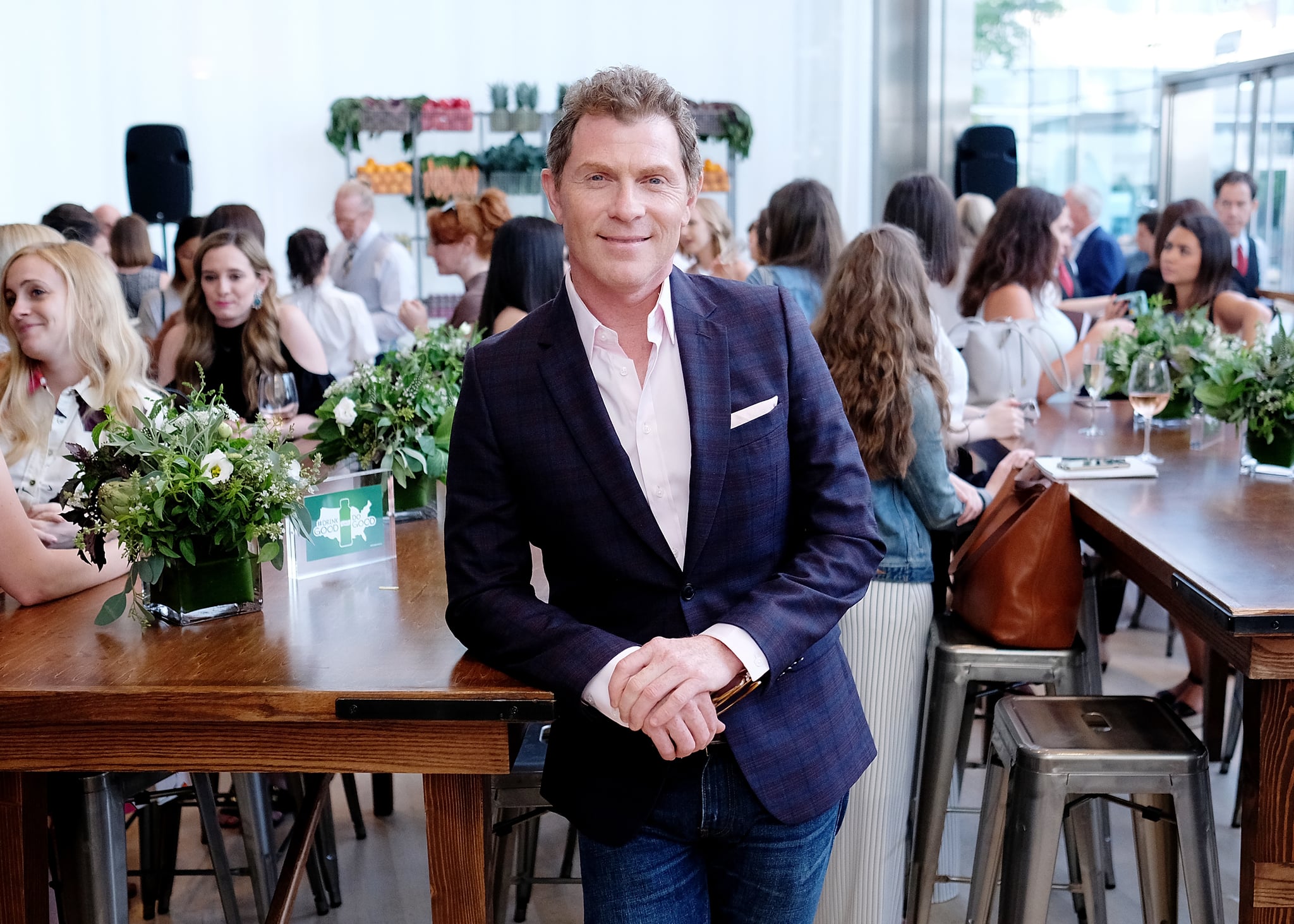 Image Source: Getty / Nicholas Hunt
Making scrambled eggs is an art. They're one of the easiest dishes to whip up, but everyone has their own tips and tricks for doing it. If you talk to any chef, they will tell you their way is the best way. Take Bobby Flay, for example. I sat down with Chef Flay, a brand ambassador for the Drink Good Do Good campaign, which is using selfies to provide millions of Americans with fresh produce. He shared his secrets on how he makes his scrambled eggs. He also went as far as telling me what most people mess up when making them: "It's the salt," he said. "No salt until the end, because you want those smooth curves on the eggs, and the salt will ruin that."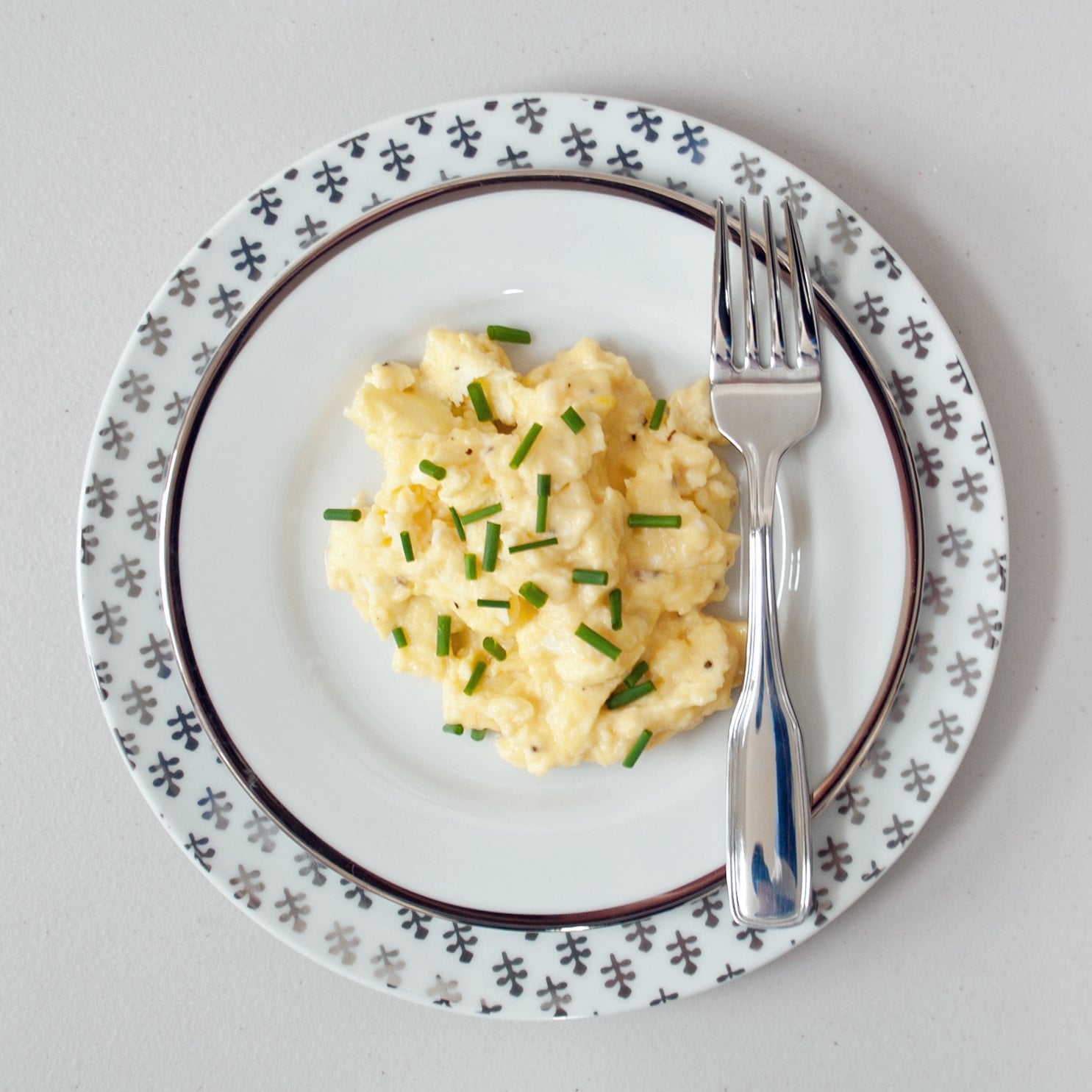 Image Source: POPSUGAR Photography / Nicole Perry
He said he starts with cold butter and creme fraiche in a nonstick pan on medium heat. Just before the butter and creme fraiche are completely melted, he adds prebeaten eggs and stirs vigorously. "Add black pepper, but no salt," he explains. Then when they're three-quarters of the way cooked, he salts the eggs and takes them out of the pan.
"The scrambled eggs at [Chef Flay's NYC restaurant] Gato are cult-like, but they have a lot of extra stuff in them. This is just straightforward," he said. "But too many people do the salt wrong or overcook them. Get them out of the pan, because they will keep cooking." So pro tip, foodies: don't salt your scrambled eggs until the very end of the process, and you'll end up with a dish good enough to serve to Bobby Flay.