Burger King Oreo Mint Shake
Here's Where You Can Score an Oreo Mint Shake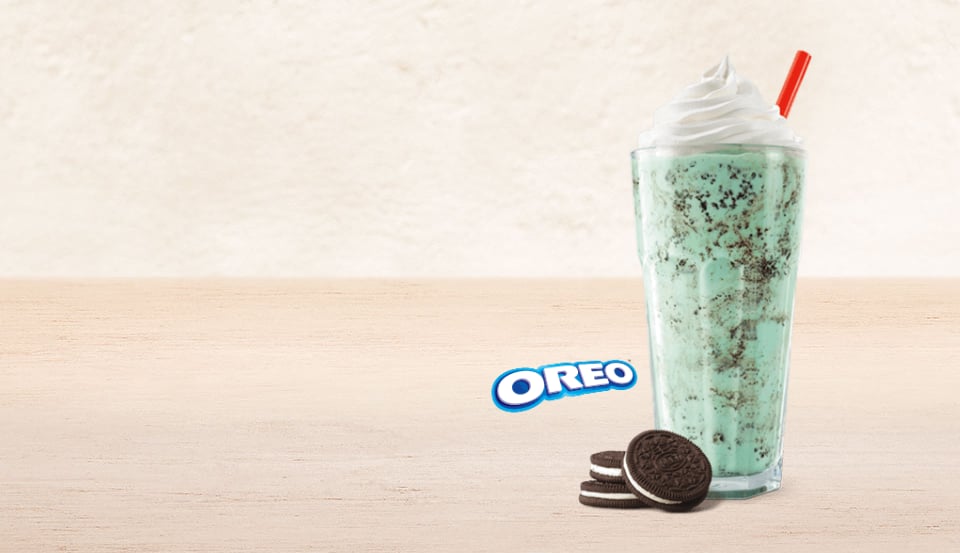 Burger King has re-released its St. Patrick's Day shake! Previously called the Oreo Irish Mint Shake, the brand has renamed it this year to simply Oreo Mint Shake. The "spin on the Classic Oreo Cookie Shake" has minty flavor and Oreo cookie crumbles. Sounds tasty!
McDonald's recently upped its Shamrock menu to include more chocolate-mint items like a Chocolate Shamrock Shake, however it's always going to be most known for its OG Shamrock Shake. If you're craving a minty shake this St. Patrick's Day season, which fast food joint will you hit up? Weigh in on the poll below!
Image Source: Burger King
Which St. Patrick's Day Shake Reigns Supreme?
Burger King Oreo Mint Shake
McDonald's Shamrock Shake