Buttermilk Feta Biscuits
Herbed Feta Biscuits, Because Cheese Makes Everything Better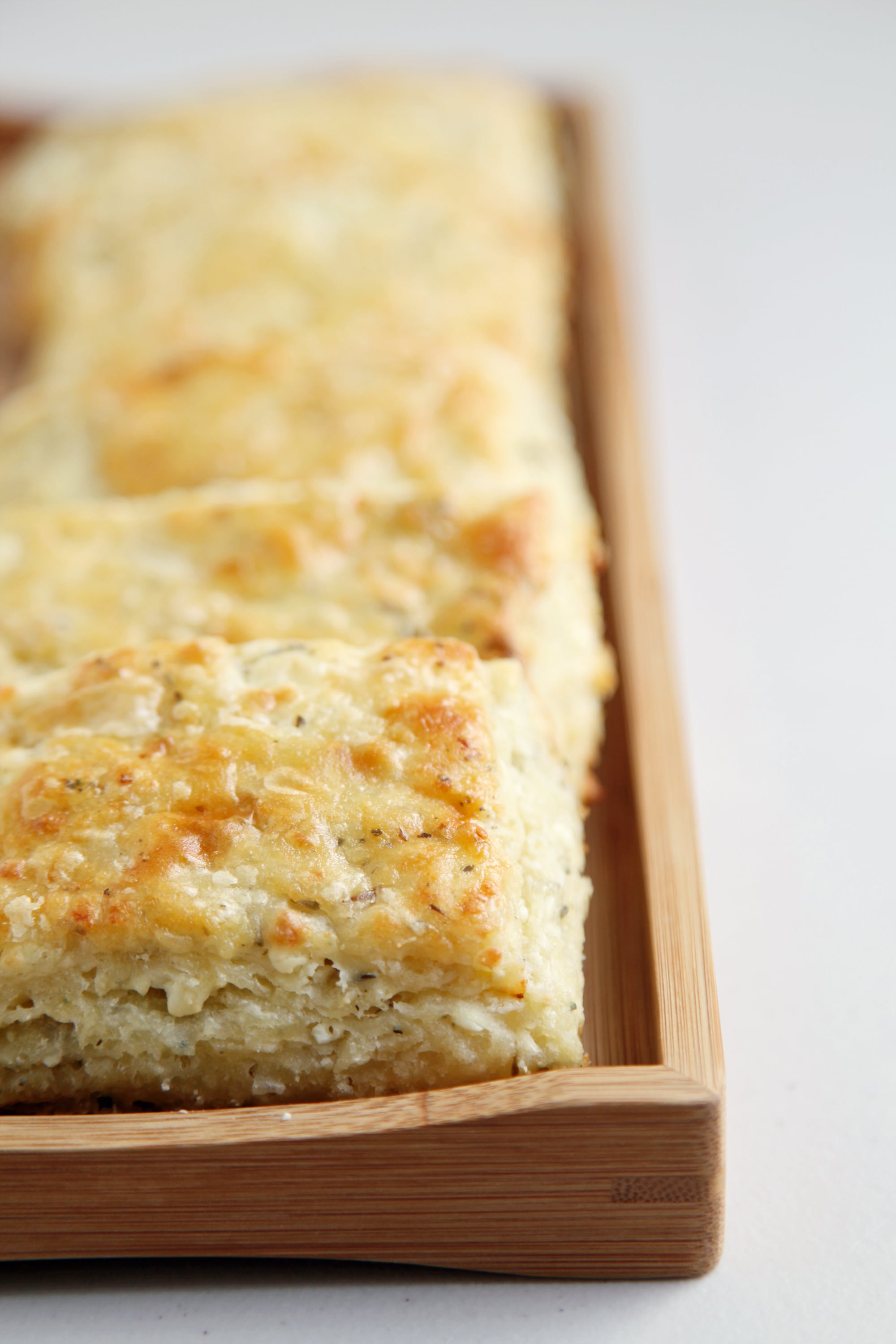 A word to the wise: if your boyfriend's mom makes you dinner, eat up, tasty or not. Luckily, I have no need to fake smiles through gummy pasta and dried-out pound cake; one of the best cooks I know just happens to have brought up my boyfriend.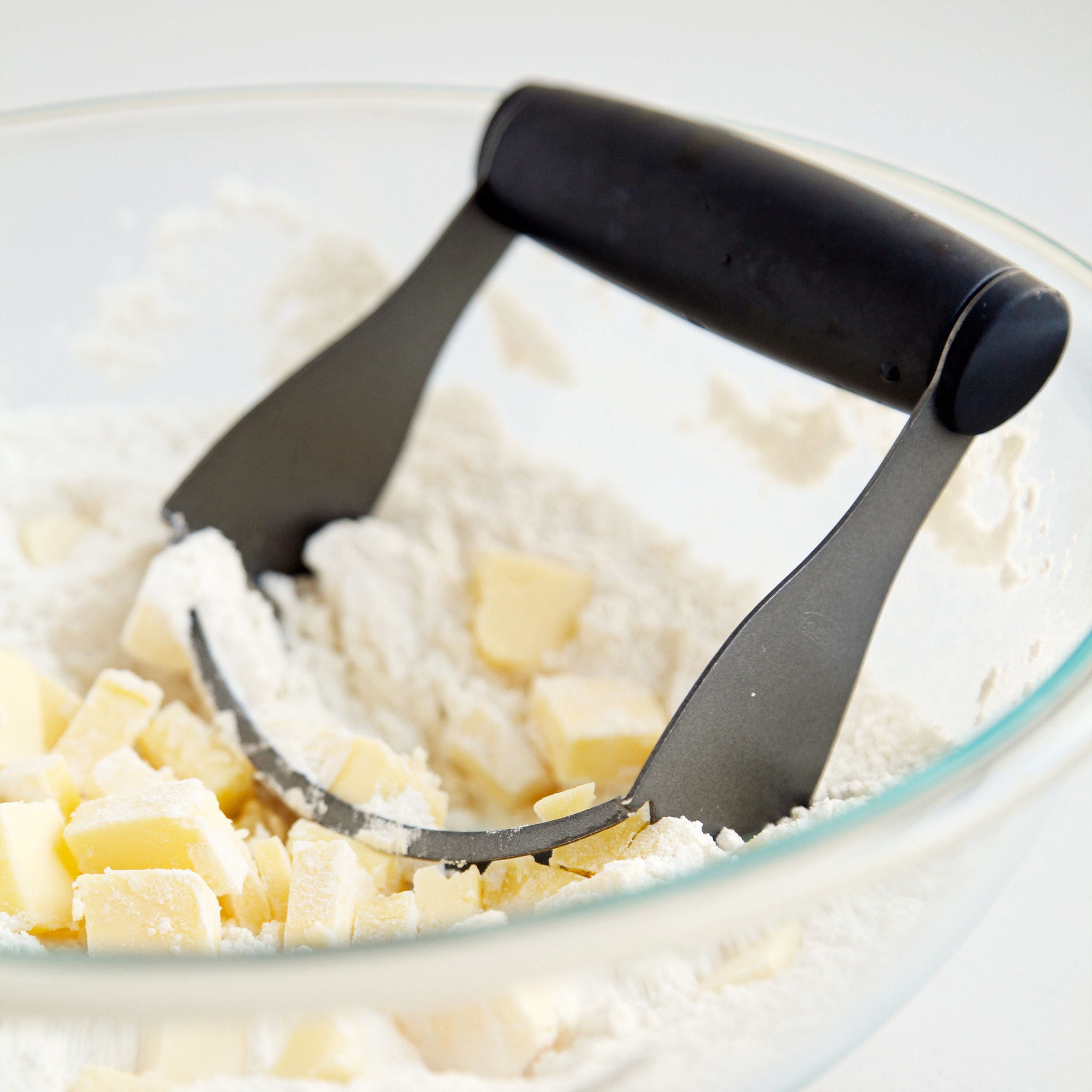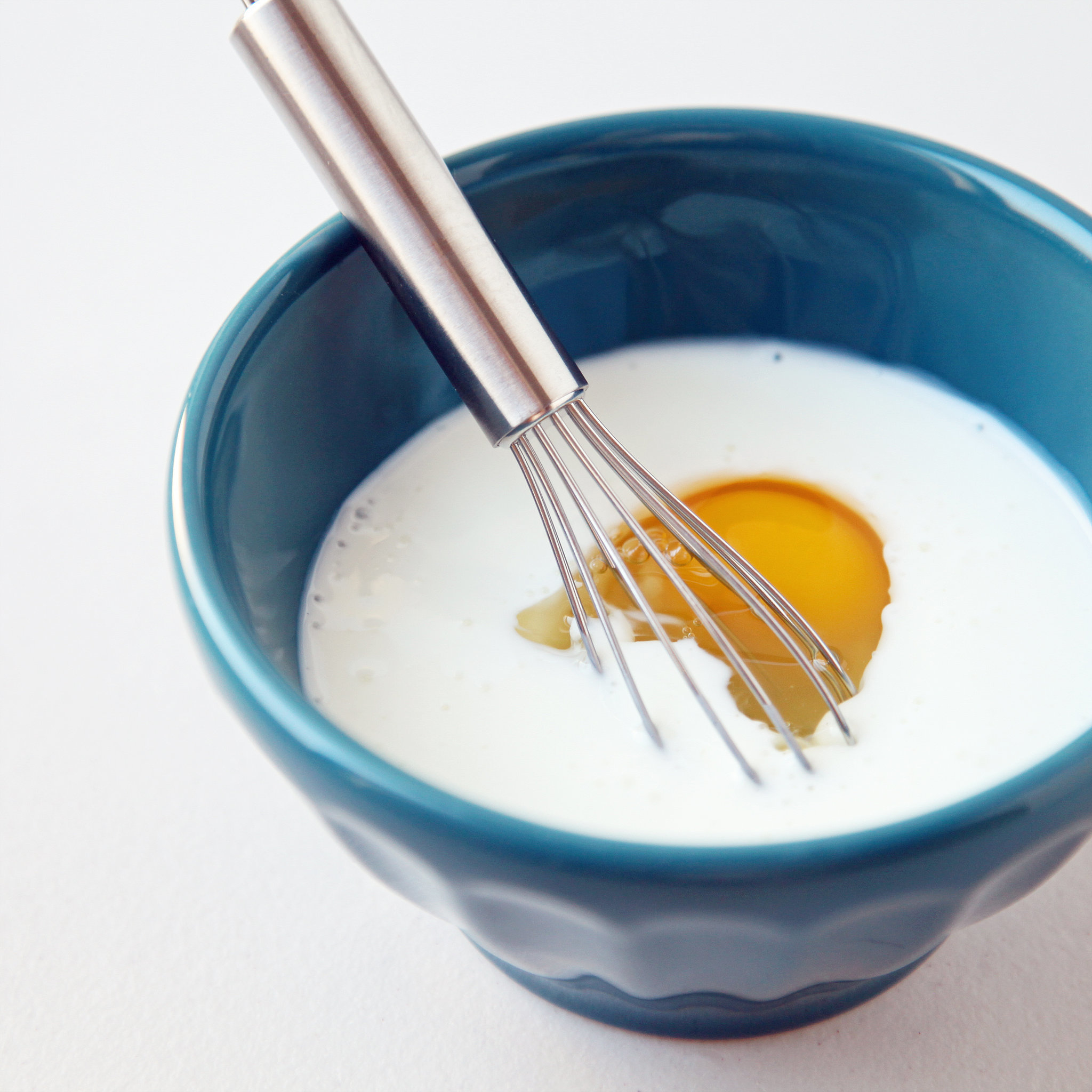 She introduced to me these herb-flecked feta biscuits, which I had no problem scarfing down (I may have eaten two, despite their large size). These biscuits have enough verve and spunk to be great on their own, but I'd imagine that they'd also make for a decadent breakfast sandwich, split in half and layered with fried egg, bacon, and a slice of gooey mild cheese like fontina.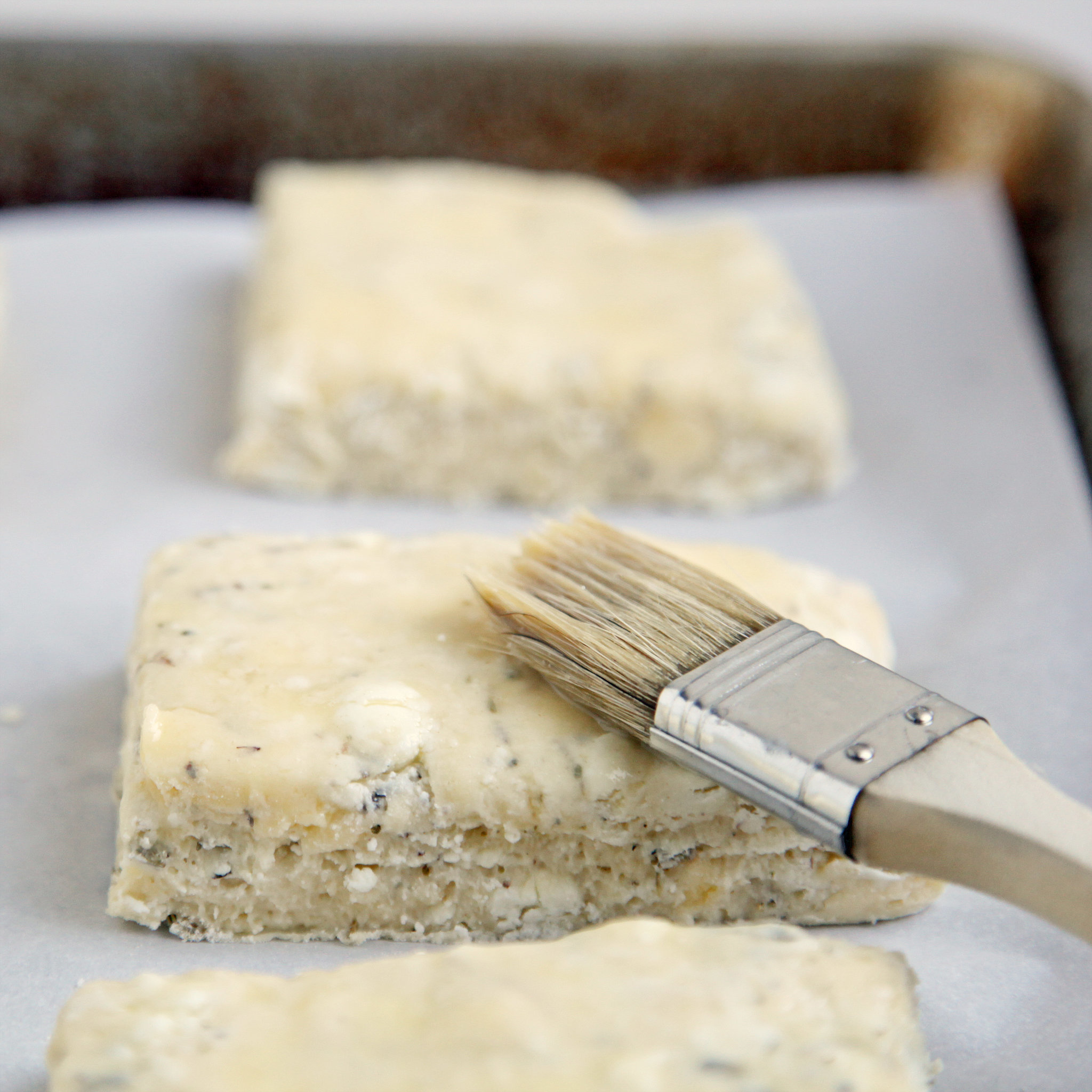 — additional reporting by Haley Lyndes
Herbed Feta Buttermilk Biscuits
Adapted from Liz Armenante
Notes
Melted butter will likely pool around the biscuits when baking. Be sure to remove the biscuits to a wire cooling rack immediately after taking them out of the oven, so that they don't absorb it and get soggy. For the freshest biscuits, only bake off those that you'll eat within 24 hours; the rest can be frozen raw (stop just before adding the egg wash) and baked off from frozen at a later time. Cook for 2-3 minutes longer.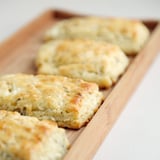 Ingredients
2 cups (10 ounces) all-purpose flour
1 tablespoon baking powder
1 1/2 teaspoons kosher salt
1 tablespoon herbes de Provence
1 1/2 sticks (6 ounces) cold unsalted butter, diced
1/2 cup cold buttermilk, shaken
1 cold extra-large egg
7 ounces feta, crumbled
1 egg, beaten with 1 tablespoon water
Directions
Preheat the oven to 425ºF, and line a baking sheet with parchment paper.
Whisk together the flour, baking powder, salt, and herbes de Provence in a large mixing bowl. Add the cubed butter, and cut in with a pastry blender until it resembles coarse cornmeal and there are no pieces of butter larger than a pea.
Whisk together the buttermilk and egg in a small bowl, and pour over the butter-flour mixture. Gently fold in until just absorbed; fold in the feta until it resembles a shaggy dough.
Turn the dough out onto a lightly floured surface, and knead 6-8 times, or just until cohesive. Pat out into a rough rectangle, about 1/2-inch thick. Cut into 8 equal rectangles for large biscuits, or 16 triangles for smaller ones.
Brush with egg wash (the water-egg mixture), and bake for 17-20 minutes, or until the tops are lightly golden.
Cool slightly on a cooling rack.
Information
Category

Breads, Appetizers

Cuisine

North American

Yield

Makes 8 large or 16 medium biscuits
Image Source: POPSUGAR Photography / Nicole Perry