Cake Batter Ice Cream Recipe
Cake Batter Ice Cream: You Have Permission to Lick the Spoon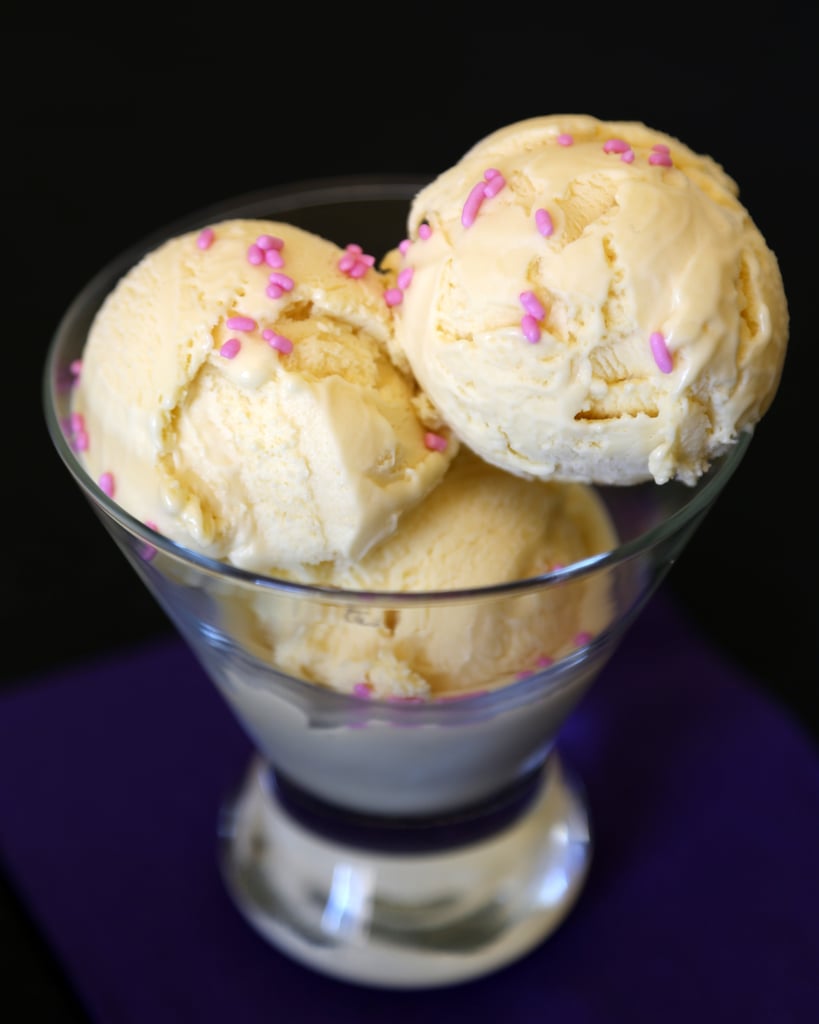 When it comes to issues like cookie dough, I belong to the camp of individuals who prefer the dough and batter to the finished baked good, even if it means willingly risking a greater chance of food-borne illness. Likewise, eating a scoop of cake batter ice cream is like receiving permission to be bad.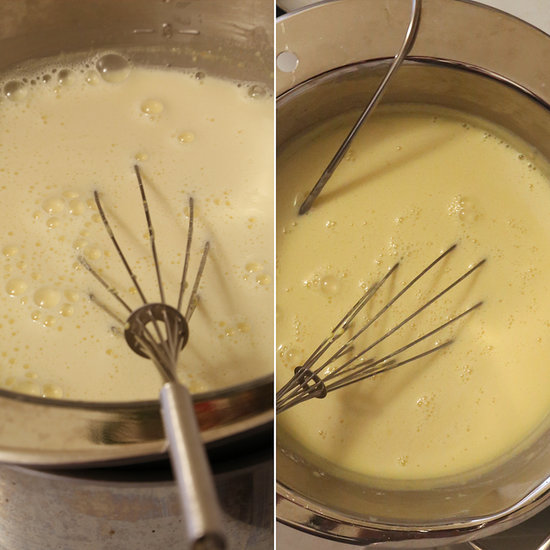 Although it's a relatively new flavor, cake batter ice cream and frozen yogurt has become increasingly popular, and I sought to create my own take on the the version, which I think tastes just as good — if not better — than the store-bought versions on the market.
Never made cake batter ice cream? There are a few things to keep in mind. First, if you're worried about the raw eggs, don't be. The mixture is pasteurized prior to churning, which kills any harmful bacteria and also transforms the cream-egg mixture into a thick custard.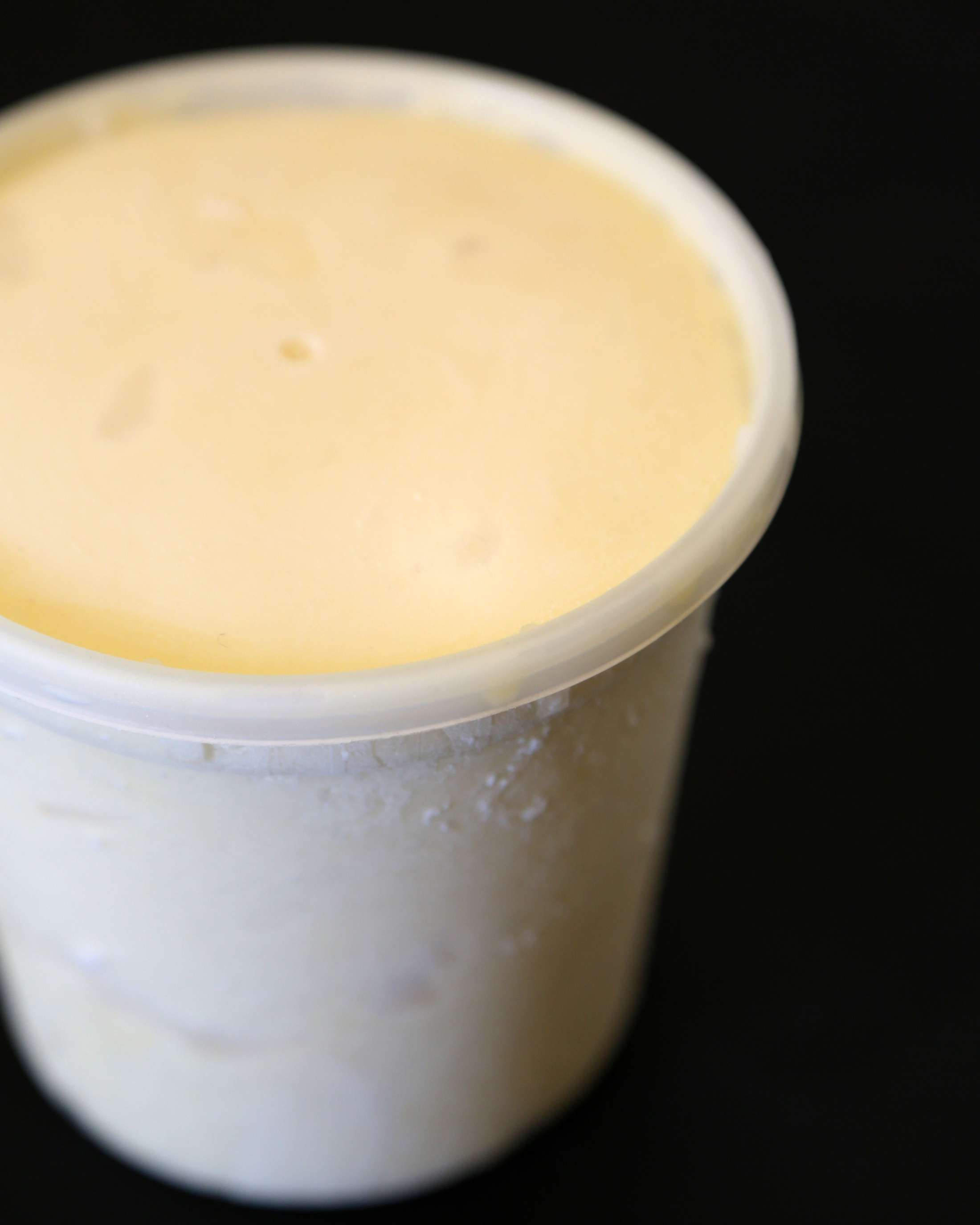 Second, don't hold back when it comes to the cake mix; I put a hefty cup and a half of yellow cake mix into the ice cream, and there's no questioning what the flavor is here. If that seems too extravagant for you, scale it back to a cup — just know that it might not be quite so devilishly batter-y.
Third, make sure to whip the egg yolks and sugar until a ribbon-like effect occurs. When drizzled, a ribbon of egg yolk will remain on the surface for a few seconds before sinking back into the bowl.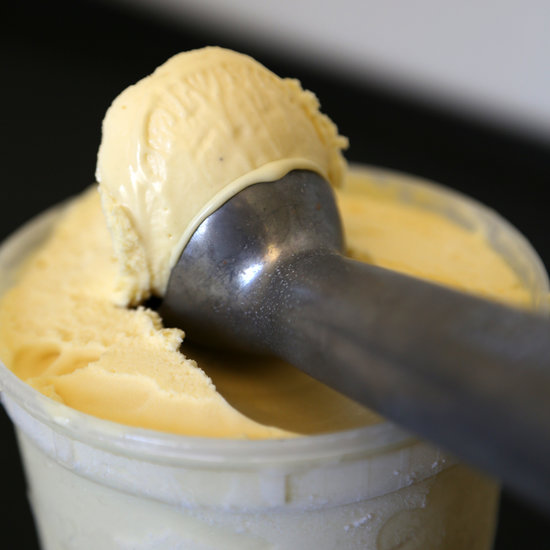 And last but not least, don't forget to serve it with the proper accoutrements. My favorite way to serve this dessert is with chocolate chip cookie dough and Reese's Peanut Butter Cups, but sprinkles are also a great option.
Cake Batter Ice Cream
From Anna Monette Roberts, POPSUGAR Food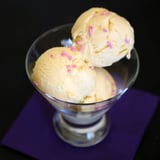 Ingredients
4 large egg yolks
1/4 cup superfine granulated sugar
1/8 teaspoon salt
2 cups heavy cream
1 cup whole milk
1 teaspoon vanilla extract
1 to 1 1/2 cups yellow cake mix
Sprinkles, for topping (optional)
Directions
In the bowl of a stand mixer, fitted with the whisk attachment, beat egg yolks, sugar, and salt on high speed for about 3 minutes, or until yolks lighten in color and hold a ribbon on the surface for 2 seconds.
In a large bowl, whisk together egg yolk mixture, heavy cream, and whole milk. Set over a double boiler, and cook mixture until a thermometer reads 180ºF and the mixture is thick enough to coat the back of a wooden spoon, about 5 to 7 minutes.
Meanwhile, prepare an ice water bath. When mixture comes to 180ºF, strain it in a fine mesh sieve over another clean bowl. Set bowl in ice water bath. Let it cool completely. Once it has cooled, whisk in vanilla extract and cake mix.
Freeze cream in an ice cream maker, following the manufacturer's instructions. Serve ice cream immediately or transfer to an airtight container and place in the freezer for up to 2 to 3 weeks. When serving, garnish with sprinkles.
Information
Category

Desserts, Ice cream

Cuisine

North American

Yield

About 5 cups of ice cream
Image Source: POPSUGAR Photography / Anna Monette Roberts