Chrissy Teigen Cravings 2 Recipe For Thai Fruit Salad
Get a Sneak Peek at Chrissy Teigen's Next Cookbook With a Thai-Inspired Fruit Salad Recipe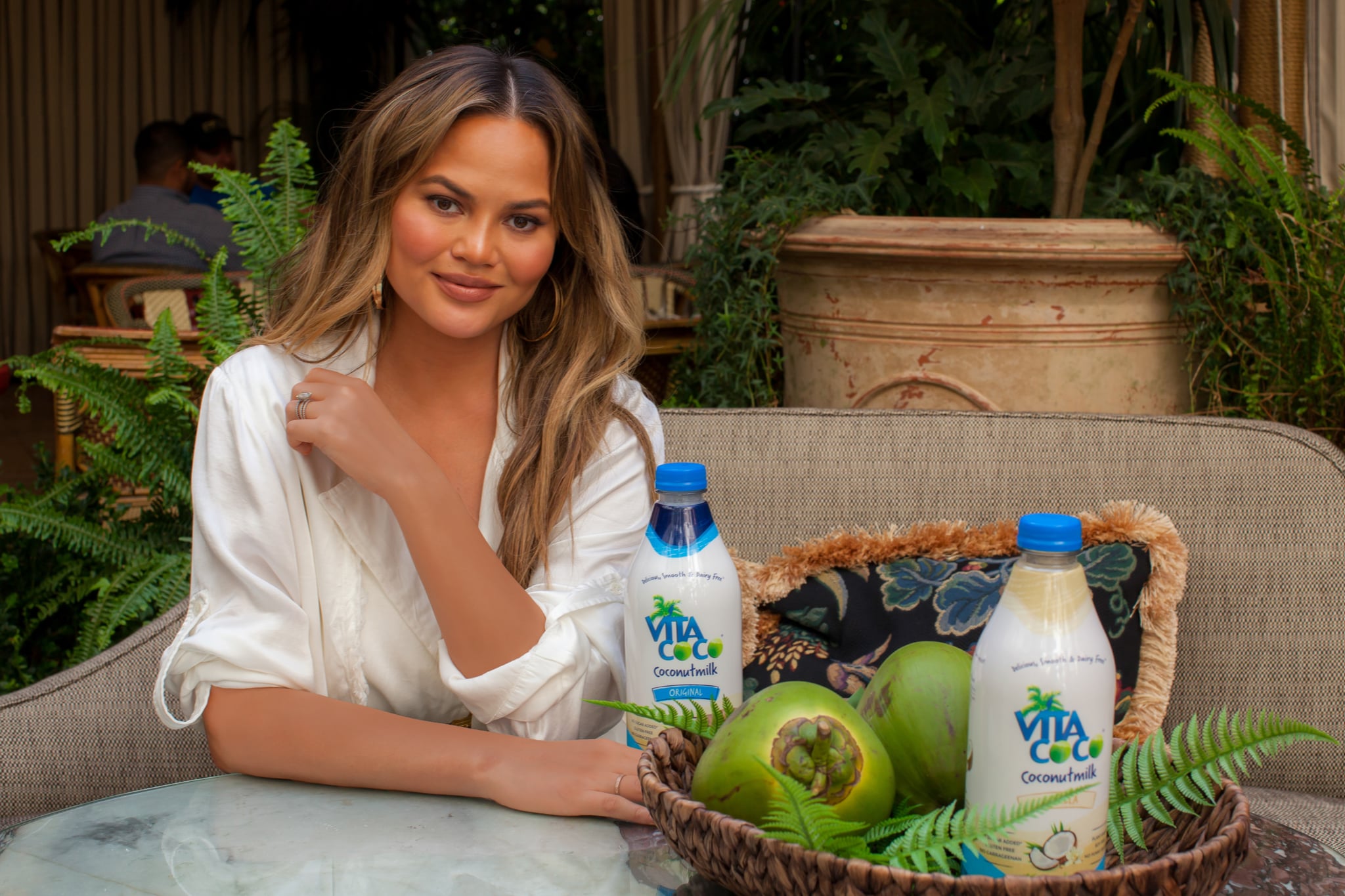 Chrissy Teigen is fully embracing her culinary heritage in her upcoming cookbook, Cravings 2. "The book is very Thai-influenced this time around," she told us at a brunch she hosted with Vita Coco Coconutmilk in LA. (Chrissy's mother, Pepper, is Thai.) Lucky for us, she's also sharing one of those very recipes with POPSUGAR before the book hits shelves!
Chrissy told us she was a little hesitant to go all in on some of the flavors she loves in her first cookbook foray because she was uncertain about how readers might react to flavors and ingredients that might be unfamiliar to them. "I was scared at first," she admitted. "I was like, 'These flavors are going to be weird to people! They're going to see fish sauce and be a little scared, or cans of coconut milk, or . . .' You never know what they're going to find to be odd."
This time around, Chrissy says she dove even deeper into the foods and flavors that shaped her upbringing. "Our little Thai chapter that I just wanted to kind of test in the first book ended up doing so well that we went a little crazy with it," she said. "We did many more Thai recipes, because people really took to it."
One of Chrissy's favorite recipes from the as-yet-unreleased cookbook is simple and healthy, and it even happens to be vegan. "It's this coconut milk dressing that we do over fruit: papaya, watermelon, mango," she says. Anchored by the richness of coconut milk and toasted coconut — and amped up with lime juice and zest — it's a sweet, tart, salty twist on the traditional fruit salad . . . and takes just a few minutes to whip up in the kitchen.
Chrissy's Fruit Salad With Coconut-Lime Dressing and Toasted Coconut
Chrissy Teigen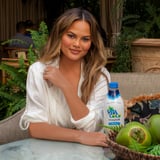 Ingredients
2/3 cup unsweetened shredded coconut
3/4 cup Vita Coco Coconutmilk (original)
4 teaspoons light brown sugar
1 tablespoon lime juice
Zest of one lime
1/8 teaspoon kosher salt
6 cups mixed fruit (any combination of large chunks of pineapple, mango, and papaya and halved canned lychees)
Directions
Place the coconut in a small, heavy skillet and toast, stirring over medium heat until golden and fragrant, 4-5 minutes. Transfer to a plate to cool.
In a large bowl, whisk together coconut milk, brown sugar, lime juice and zest, and salt.
Arrange the fruit on a serving platter, drizzle with the coconut dressing, and top with the shredded coconut.
Information
Category

Side Dishes

Cuisine

Other Asian

Yield

Serves 6-8

Total Time

14 minutes, 59 seconds
Image Source: Photos courtesy VitaCoco