Chrissy Teigen Rose Ice Cream Tweet
Chrissy Teigen Spills Her True Feelings on Rose Ice Cream and It's F*cking Hilarious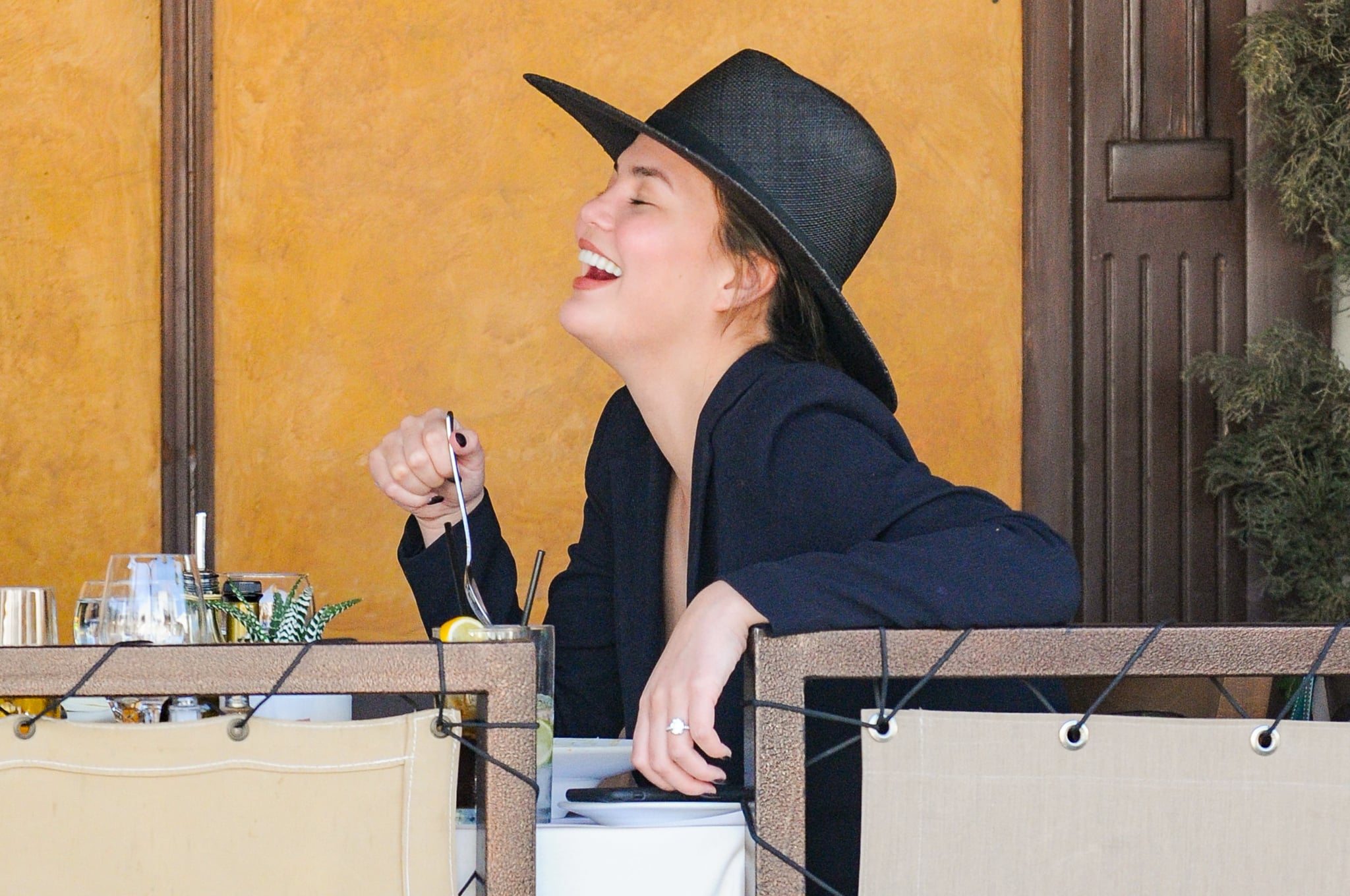 Chrissy Teigen is the queen of cacio e pepe recipes, adorable family photos, and of course, brutal Twitter takedowns. Her latest opponent: that trendy rose-shaped ice cream you've seen all over your Instagram feed. On Tuesday, Twitter account DIYcookery shared a video explaining how the Instagram-approved ice cream trend is made, and Chrissy was absolutely not here for it.
Blooming rose ice cream pic.twitter.com/CdYX7PFI4g

— DIY Foods (@DIYcookery) July 11, 2017
In the wise words of Chrissy, "Just f*cking scoop the ice cream."
Oh jfc just fucking scoop the ice cream https://t.co/BfwR3bceup

— christine teigen (@chrissyteigen) July 11, 2017
Chrissy may have buried the rose-shaped sweet, but between black ice cream, fish cones, and even, ice-cream-stuffed doughnuts, no ice cream trend is safe.
She's had enough of these outlandish food porn trends, and while they may get you all the "likes," we're going to have to side with Chrissy here and say, "Just f*cking scoop the ice cream."
Chrissy: 1, Rose-shaped ice cream: 0.