Cinnamon Roll and Cookies 'n' Creme Fillows Cereal
Pillsbury Cinnamon Rolls Have Been Turned Into Cereal, and OMG, It's Stuffed With "Icing"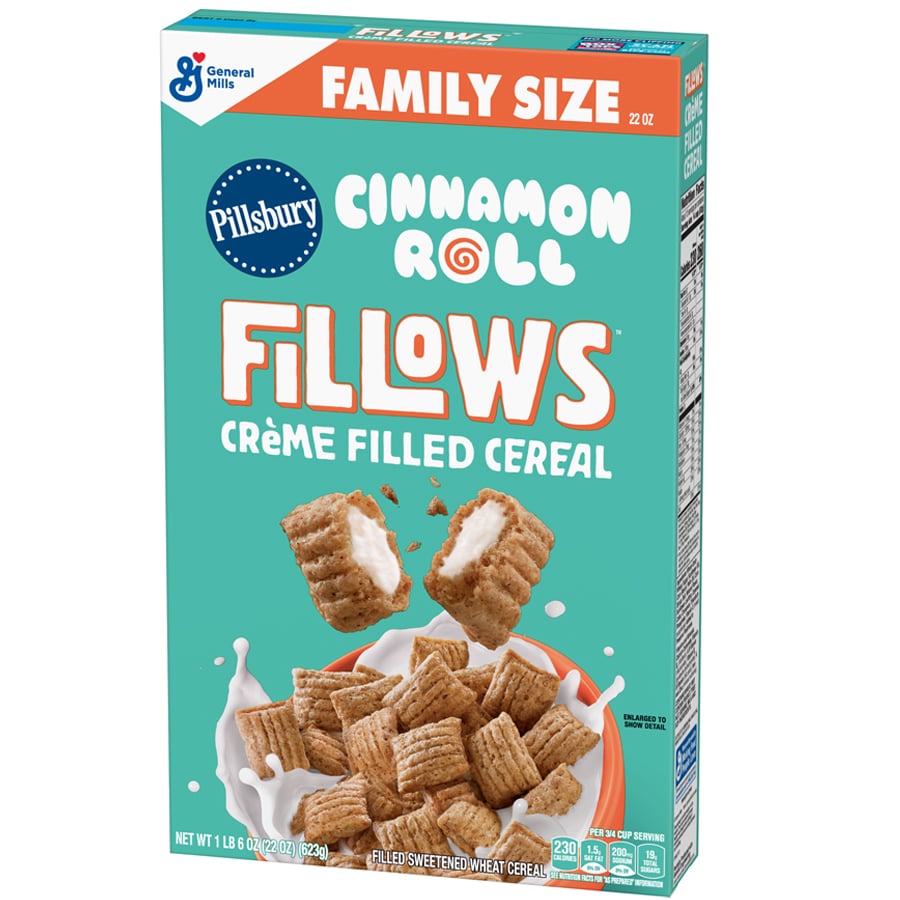 It's becoming easier and easier to eat dessert for breakfast, or vice versa, and the latest General Mills release proves it. The company has introduced Fillows, a cute name for filled little pillows of cereal pieces, in two sweet flavors: Pillsbury Cinnamon Roll and Hershey's Cookies 'n' Creme. Described as "the only cereal to deliver a crunchy shell with a burst o creme filling in every bite," the cereal is a whole new version of two of our favorite classics. And let's be real: it's pretty much stuffed with icing!
The Cookies 'n' Creme Fillows cereal has chocolate crunchy pieces with creme filling, while the Cinnamon Roll Fillows cereal has cinnamon crunchy pieces with creme filling. Both options are available as of May 17 at select stores for $4 per family-size box, and they're set to arrive in more grocery stores this Fall. On days when you don't feel like making cinnamon rolls in the morning, this might be the best backup.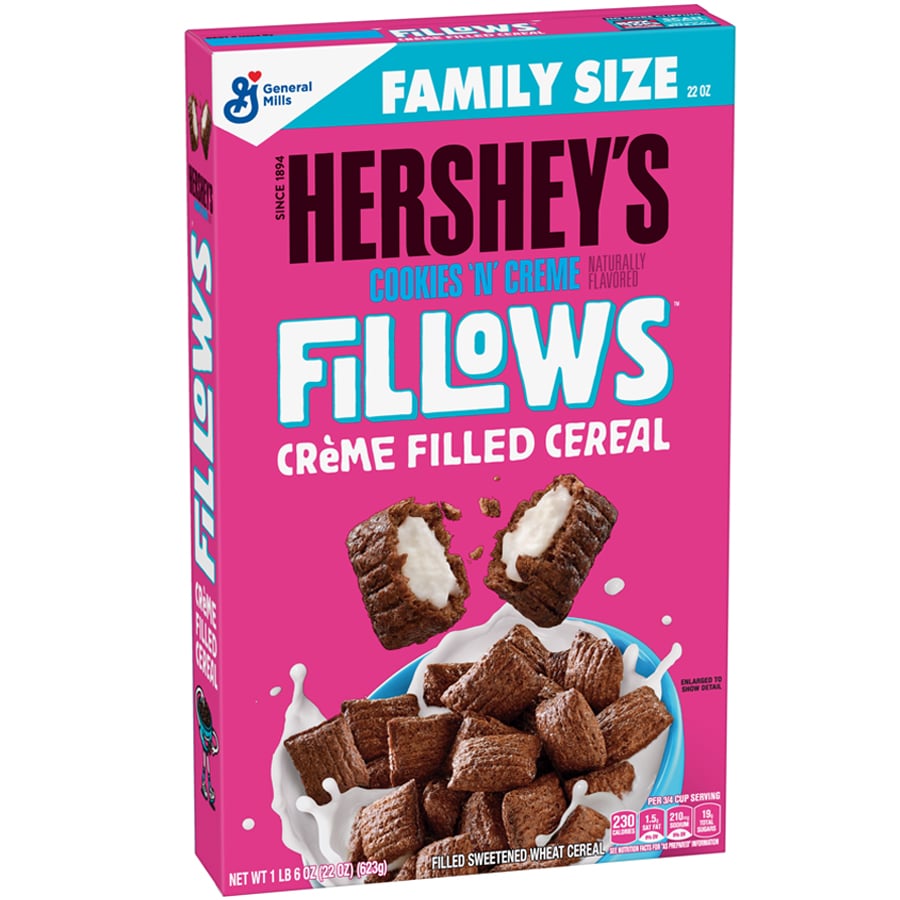 Image Source: General Mills