Cinnamon Vanilla Lucky Charms With Snowman Marshmallows
Oh Snap, the New Lucky Charms Have Snowman Marshmallows!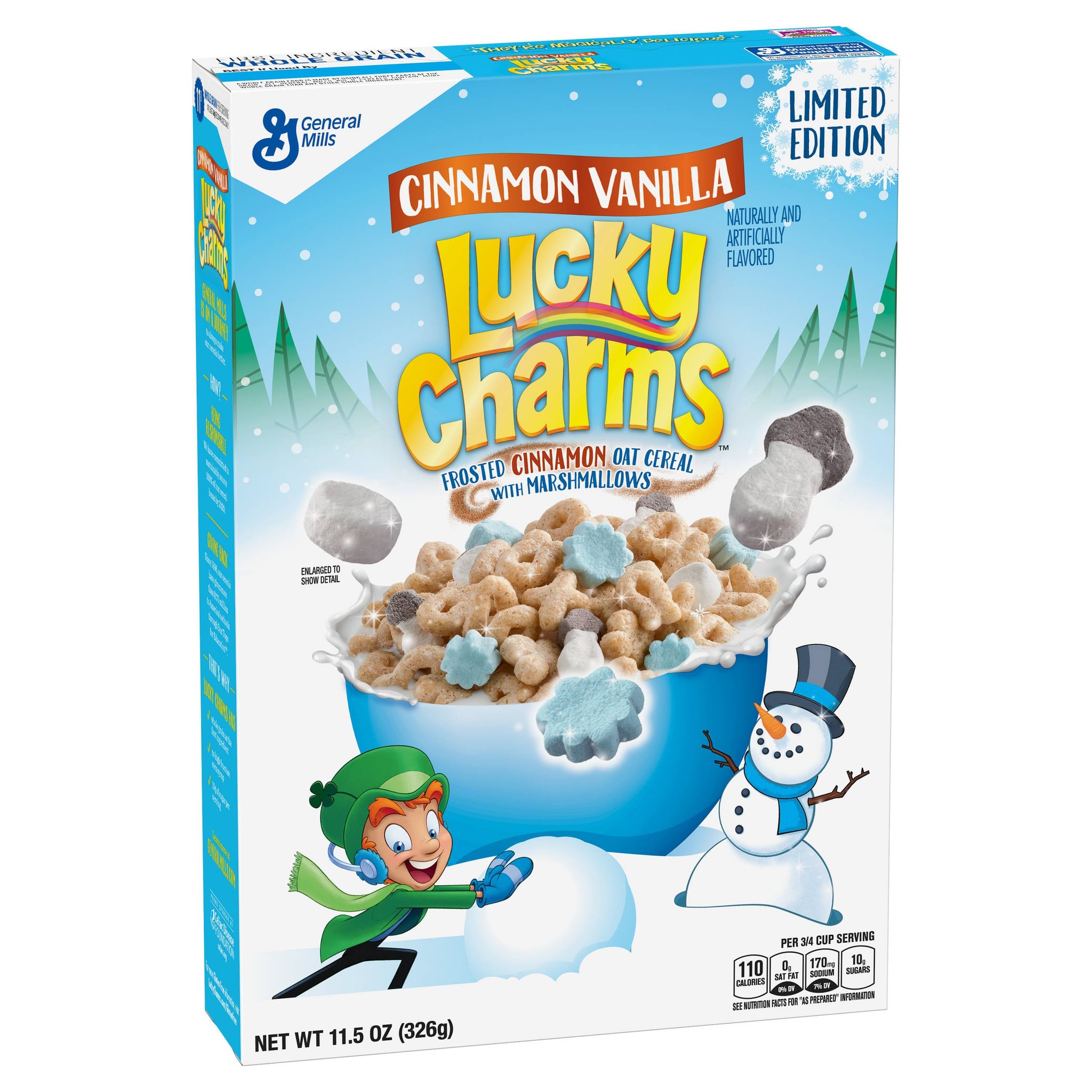 You guys, as if Lucky Charms wasn't already one of the best cereals ever, it just got a serious upgrade. A brand-new Cinnamon Vanilla Lucky Charms is rolling out to stores right now, but the flavor isn't the big deal. This limited-edition treat comes with marshmallow snowmen! We may have just entered the Fall season, but in the name of adorably shaped marshmallows, we might be on board to ring in Winter just a tad early.
So far, the new cereal is available at Target, but it will most likely pop up at other retailers as well. They're only $3 for a box, so you shouldn't feel too bad about buying several to stock up your pantry for the Winter. But if you'd rather something more on the chocolate side, you could always opt for the also-very-new Hot Cocoa Cocoa Puffs instead. Either one sounds pretty good to us.