Earl Grey Kumquat Marmalade
Brighten Their Morning With a Jar of Kumquat Earl Grey Marmalade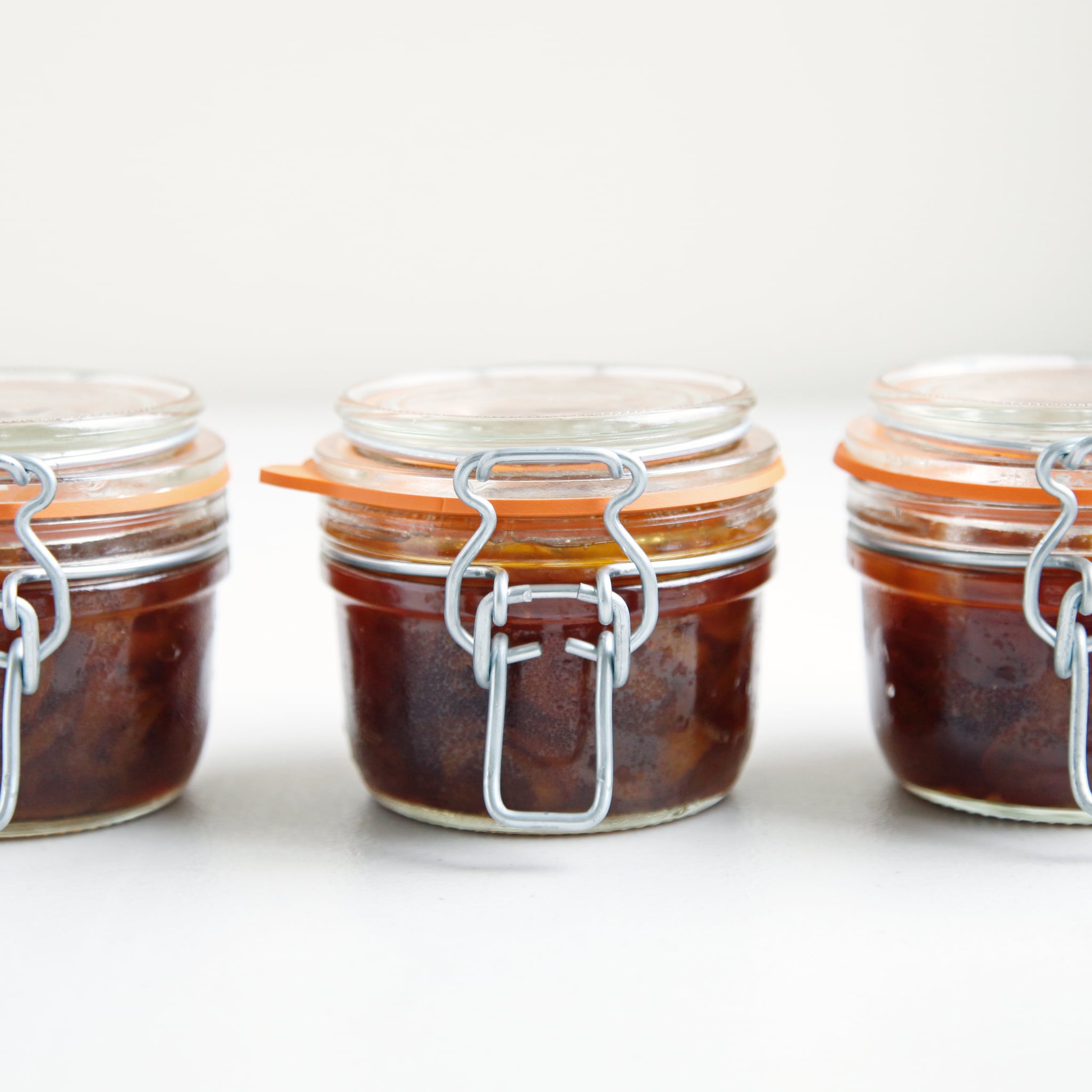 This holiday season, treat your friends, family, and loved ones to a homemade edible gift. We've compiled 30 of our favorite edible gifts — including this recipe — so you can deliciously DIY.
While giving any edible gift shows thoughtfulness, care, and the foresight to plan ahead, those that are destined for the breakfast table are my favorite type to give. While they may not be as flashy or festive as most, I'm particularly fond of giving comforting and practical gifts like jams, jellies, and marmalades as a hostess gift, as the next day's breakfast is likely the last thing your host is considering in the rush to prepare for a soiree.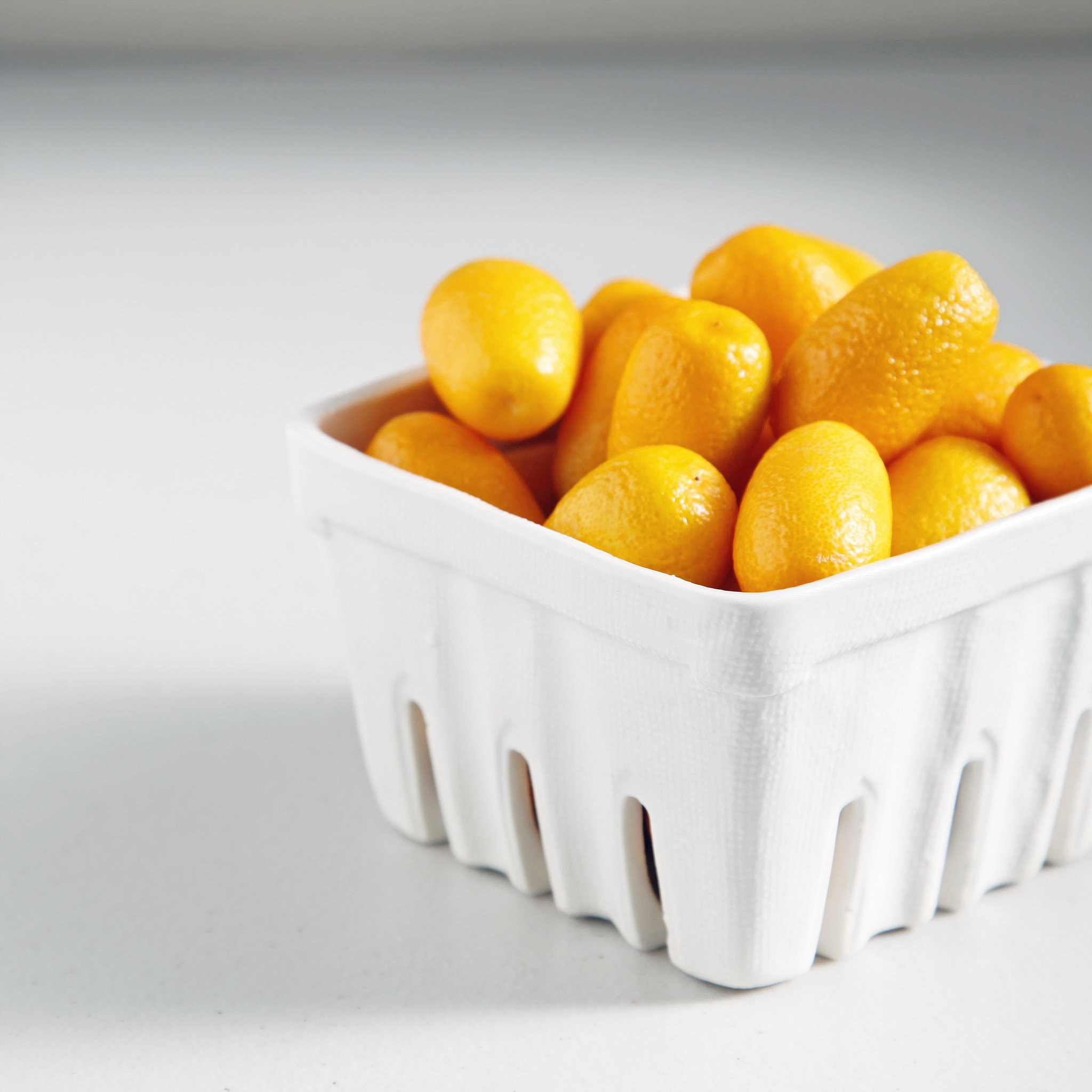 Less bitter than classic orange marmalade (and thus more of a universal crowd-pleaser), this tangy and slightly floral kumquat and Earl Grey marmalade would make for an exceptional gift when paired with a loaf of artisanal (or even better) homemade bread.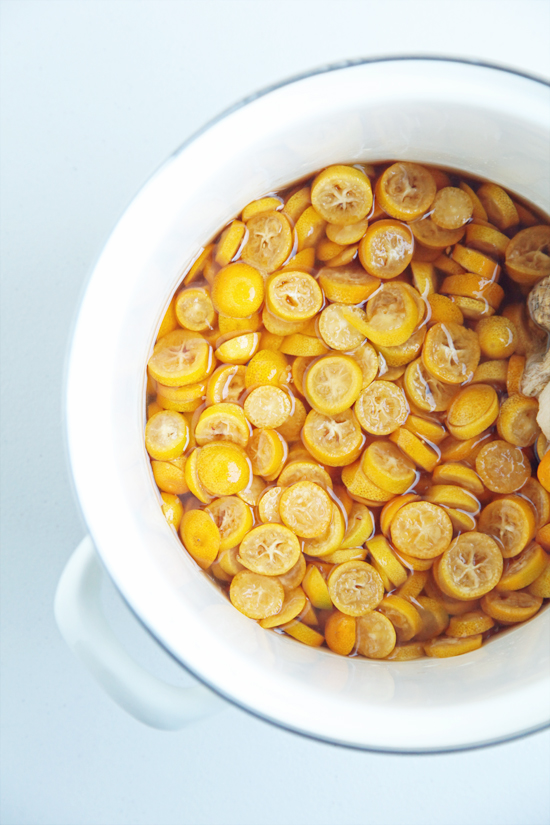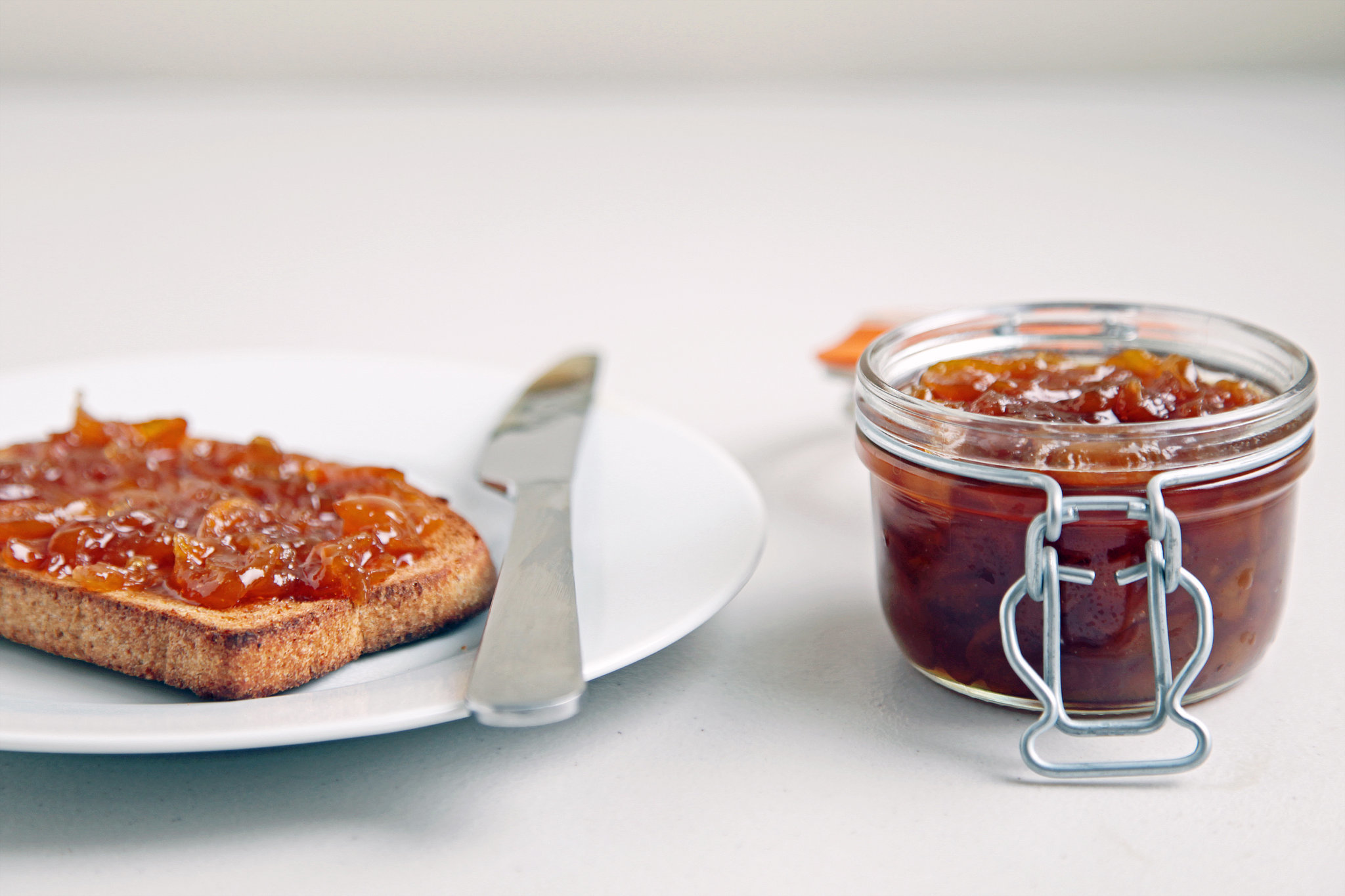 Notes
For 4 cups of tea, use 4 standard tea bags, brewing them for 3-4 minutes, or according to the tea package's instructions. For classic kumquat marmalade, substitute 4 cups water for the tea. For shelf-stable marmalade, follow instructions for sterilizing the jars and water bath processing.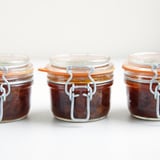 Ingredients
1-1/2 pounds kumquats
4 cups Earl Grey tea, brewed at regular strength and cooled to room temperature
2-2/3 cups (18-2/3 ounces) granulated sugar
Directions
Thinly slice the kumquats using a paring knife; remove any seeds with the tip of the knife. Discard any small seed fragments, wrapping the whole and mostly intact seeds in a doubled-over piece of cheesecloth. Make a pouch out of the cheesecloth and seeds by bundling up the ends of the cheesecloth and tightly knotting it with a piece of kitchen twine.
Add the sliced kumquats and seed bundle to a large heavy-bottomed saucepan, and cover with the tea. Cover the pot with a lid and let the kumquats stand at room temperature for at least 4 and up to 24 hours (this helps tenderize the peels).
Later, set the pot over medium heat, bring to a boil, skim off any floating seeds, and simmer the mixture for 45-60 minutes, or until the liquid has reduced by about one-third. Discard the seed bag.
Add the sugar, stir to distribute, and simmer for another 30-60 minutes, stirring occasionally, or until the syrup has thickened, and the temperature registers 220°F on a candy thermometer.
Skim off any scum, and ladle into jars (following proper canning procedure if you'd like). Refrigerate unless processing in a water bath (and after opening either way).
Information
Category

Condiments/Sauces, Jellies/Jams

Cuisine

North American

Yield

About 3 cups marmalade