Easy Taco Salad
Time to Party With a Zesty Taco Salad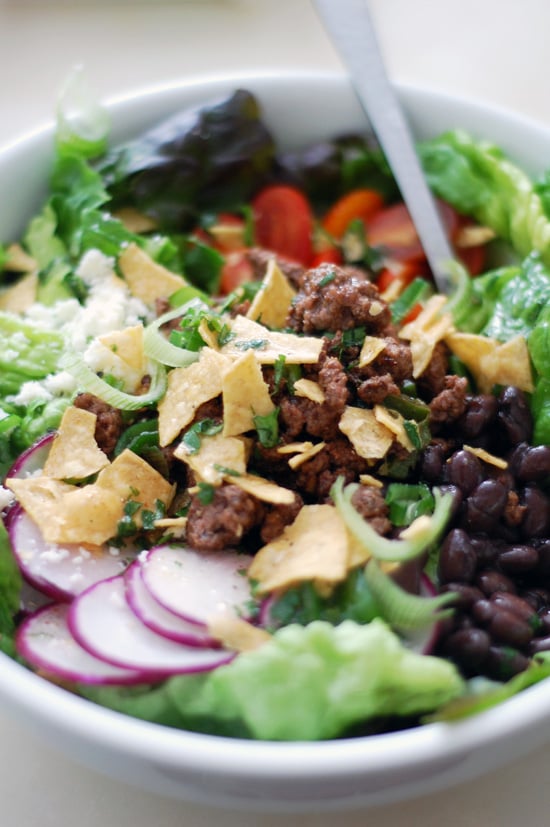 Taco night is a rarity in my house. For some reason, I just can't wrap my head around getting all the ingredients prepared and laying everything out for easy assembly. Fortunately, I found a way to get my fill of taco night flavors in a fast and easy (and healthy!) salad form.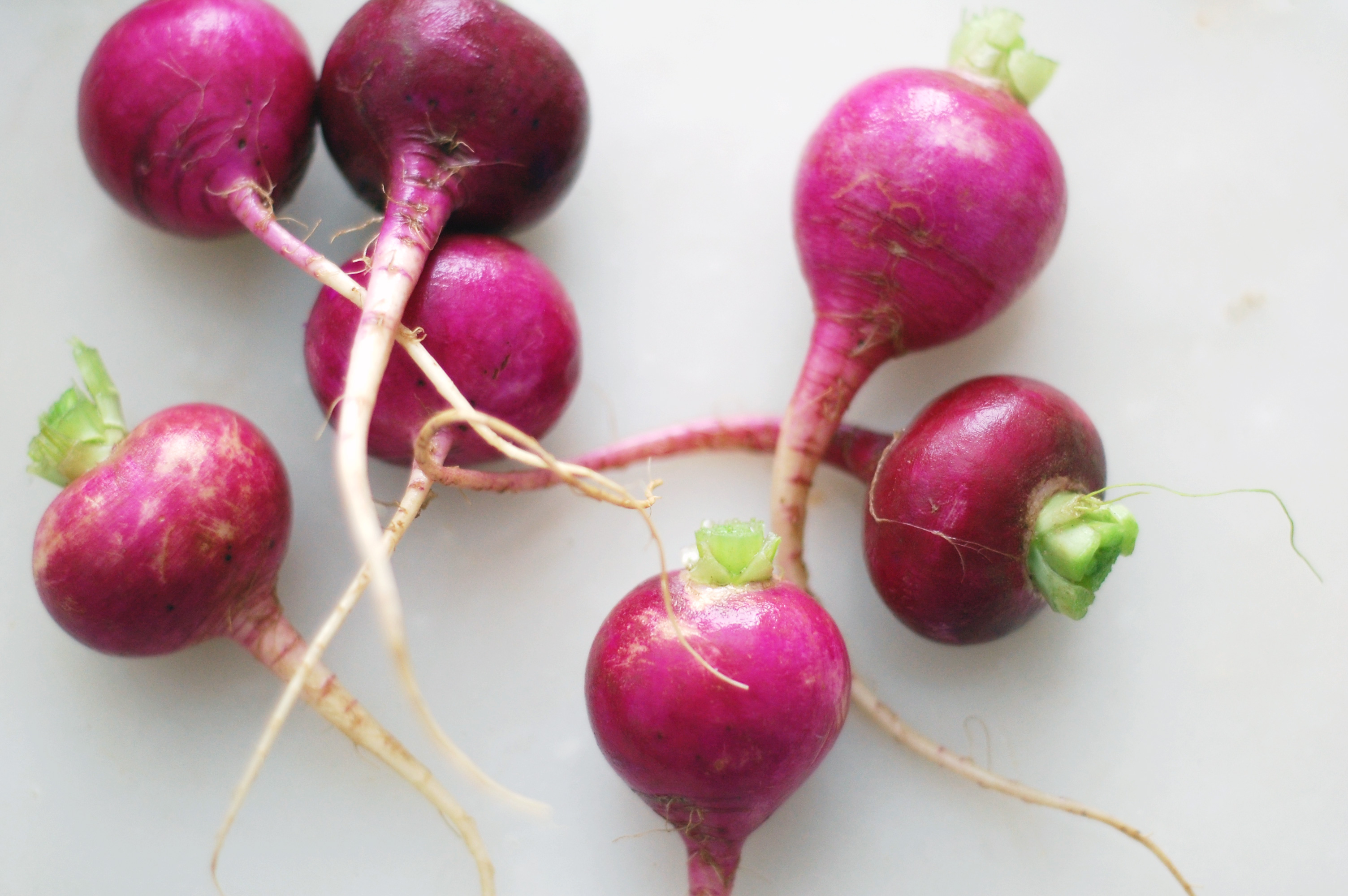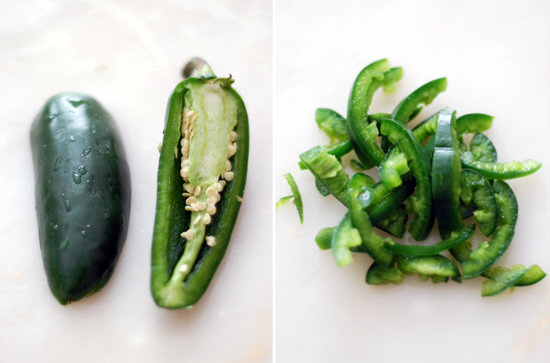 My recipes tend to be inspired by beautiful produce, and when I got my hands on some stunning purple radishes, I knew they would be a crisp and refreshing component of this salad. Jalapeño, garlic, and cumin bring a lot of flavor to ground beef, and it takes just minutes to come together.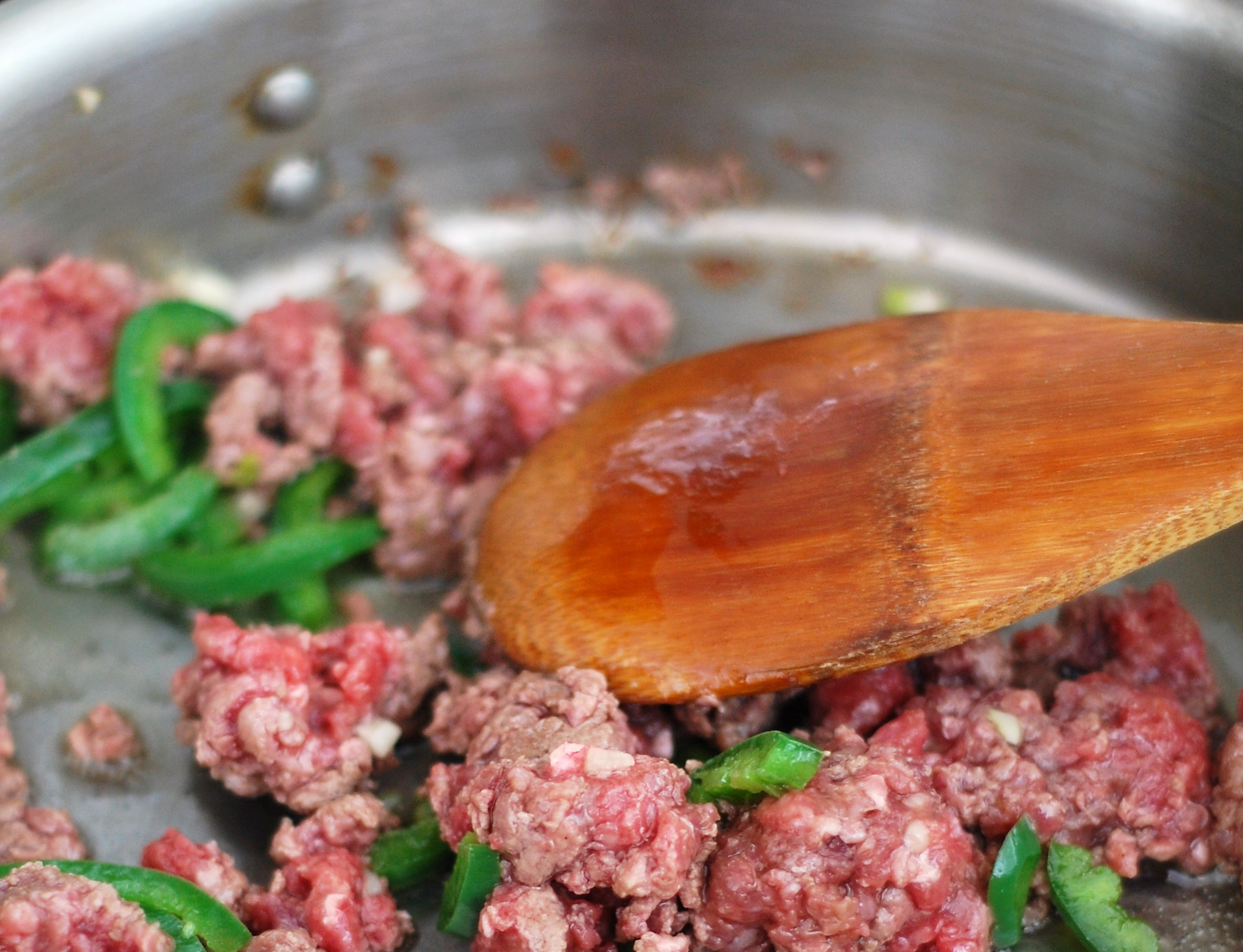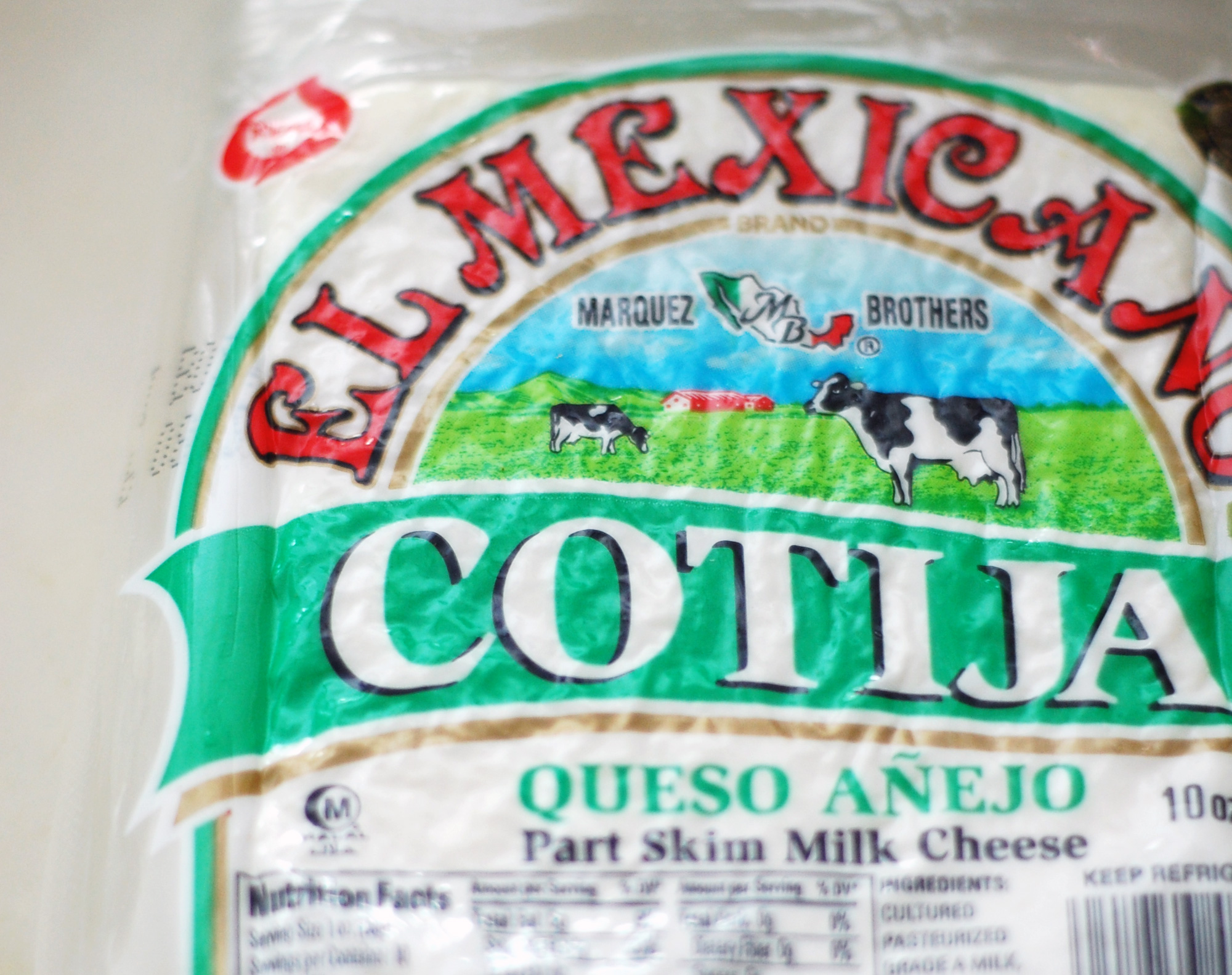 The rest of the salad can and should be customized to fit your taste. I used red leaf lettuce because I think it absorbs dressing really deliciously. I added some halved cherry tomatoes, black beans, green onions, and crumbled tortilla chips. But my favorite part of this salad was the salty crumbled cotija cheese — so good.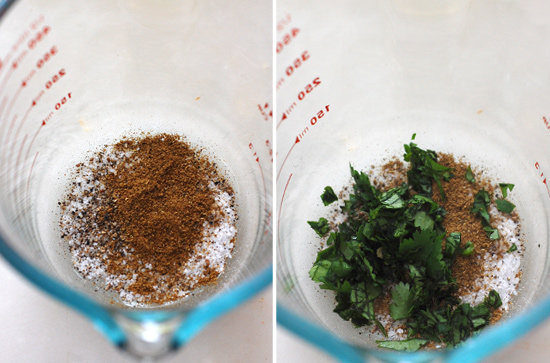 This simple lime vinaigrette is what ties everything together. It only involves a few ingredients, but the result is zesty and memorable.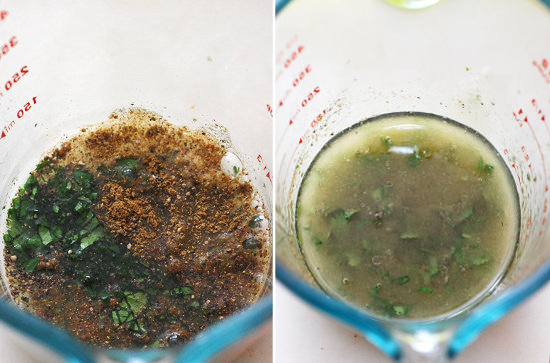 I made this salad a few days ago and I'm already craving it again. It's light but satisfying and simple yet loaded with flavor and color. Make it for lunch or a fast and easy weeknight dinner.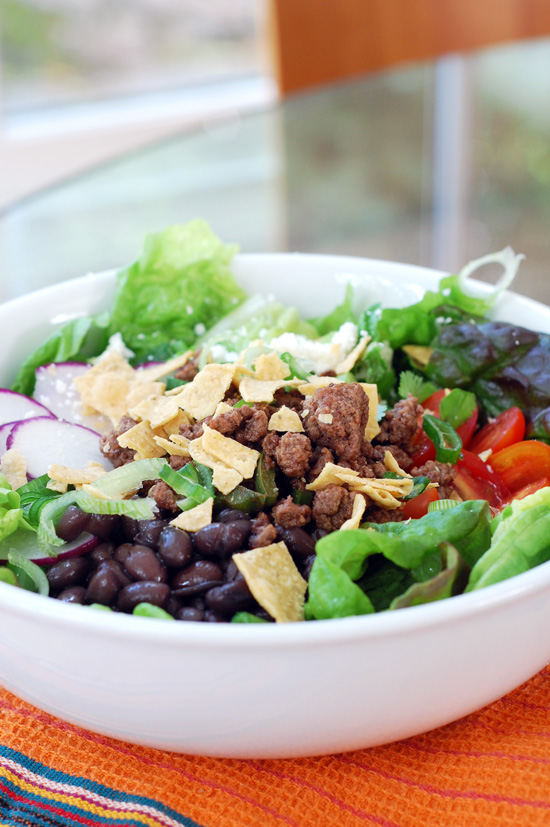 Zesty Taco Salad
From Camilla Salem, POPSUGAR Food
Ingredients
1 tablespoon olive oil
1/2 jalapeño, seeded and thinly sliced
1 clove of garlic, minced
1/2 pound of ground beef
3/4 teaspoon plus 1/2 teaspoon cumin
1/2 teaspoon chili powder
3/4 teaspoon plus 1/2 teaspoon salt
1/2 teaspoon plus 1/4 teaspoon black pepper
1 head of red leaf lettuce
1/2 cup canned black beans, rinsed
3/4 cup cotija cheese, crumbled
3 radishes, thinly sliced
2 green onions, thinly sliced
1 cup tortilla chips, crumbled
1 cup cherry tomatoes, halved
5 tablespoons extra-virgin olive oil
1 large lime, juiced
3 tablespoons minced cilantro
Directions
Heat the olive oil in a large sauté pan. Add the jalapeños and garlic and cook for about a minute.
Add the ground beef, 3/4 teaspoon cumin, chili powder, 3/4 teaspoon salt, and 1/2 teaspoon pepper. Stir to break up the ground beef and cook through, about 10 minutes. Set aside.
Wash and dry the lettuce. Tear apart. Distribute to two large bowls. Evenly arrange the beans, cheese, radishes, green onions, tomatoes, and tortilla chips. Split the ground beef mixture between the two bowls.
In another small bowl, combine 1/2 teaspoon cumin, 1/2 teaspoon salt, 1/4 teaspoon black pepper, and minced cilantro. Add the lime juice and olive oil. Whisk together.
Pour dressing evenly over salads and toss together.
Information
Category

Salads, Main Dishes

Cuisine

North American

Yield

Serves 2.