Ghirardelli Pumpkin Spice Caramel Hot Cocoa
Ghirardelli Has Brought Back This Pumpkin Beverage Due to Popular Demand!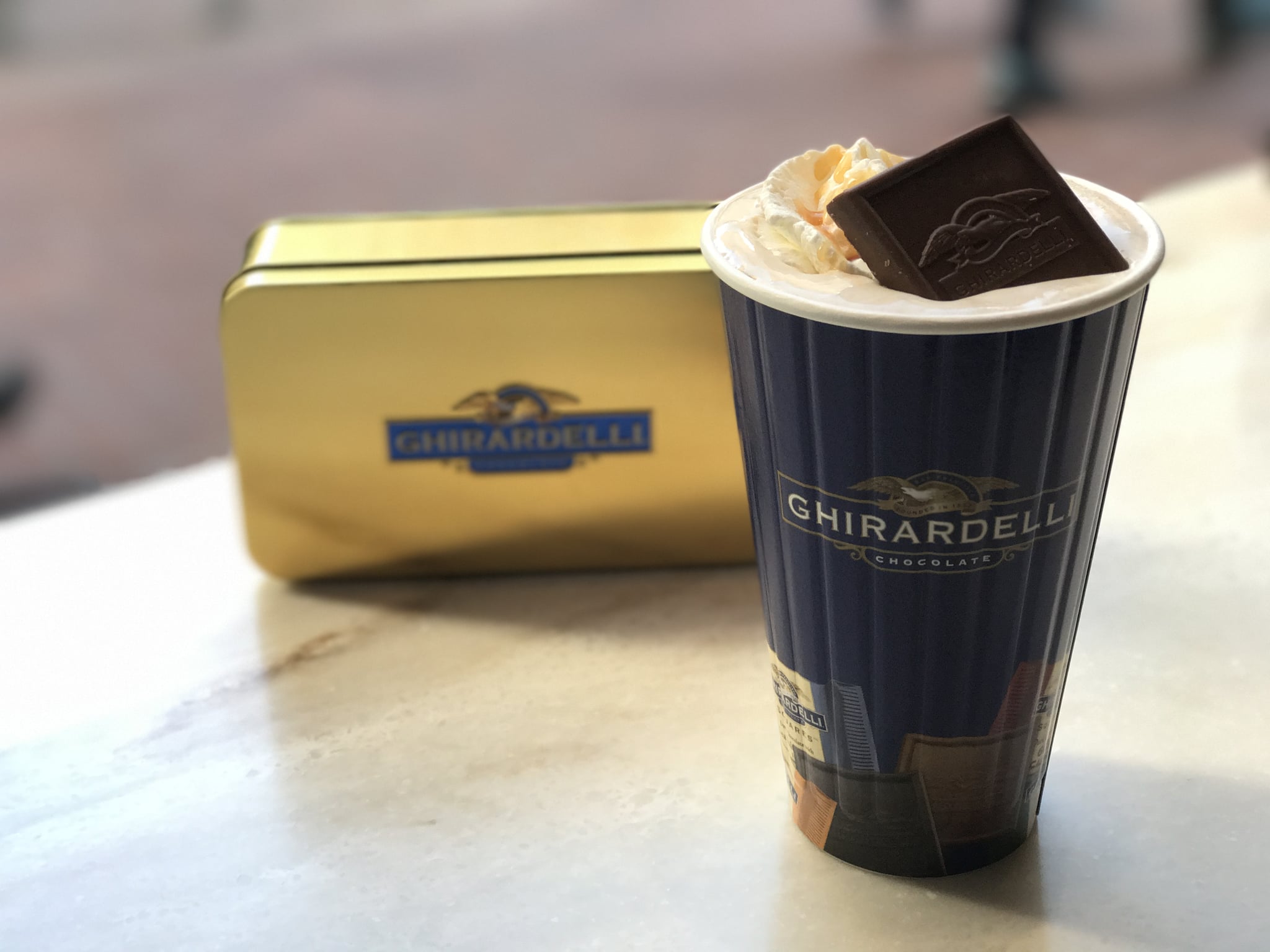 We had a chance to try Ghirardelli's Pumpkin Spice Caramel Hot Cocoa ($5), which is back by popular demand this year! The seasonal favorite was launched in Sept. 2010 and was discontinued in 2012. But it's officially back, and dang it if we're not blown away by how good it really is. The frothy milk tastes subtly sweet, with the authentic taste of pumpkin and caramel. The whipped cream, topped with a generous drizzle of caramel (and a Ghirardelli Pumpkin Spice Caramel Square that melts into the hot drink), will send you soaring on a fluffy sugar high.
The only thing that can make it better is the addition of an espresso shot (50 cents each). Yep, we discovered a "secret" menu item: a Pumpkin Spice Caramel Mocha! Even if you drink your coffee without sugar, you'll appreciate this decadent, seasonal beverage. The espresso accentuates the chocolate flavor and balances out the syrupy caramel. It's available starting on Sept. 5 in Ghirardelli Ice Cream & Chocolate Shops and Ghirardelli Chocolate Outlets, so prepare to embrace pumpkin spice season in all its glory and try it for yourself ASAP!
In addition to the Pumpkin Spice Caramel Hot Cocoa, Ghirardelli has re-released the following items: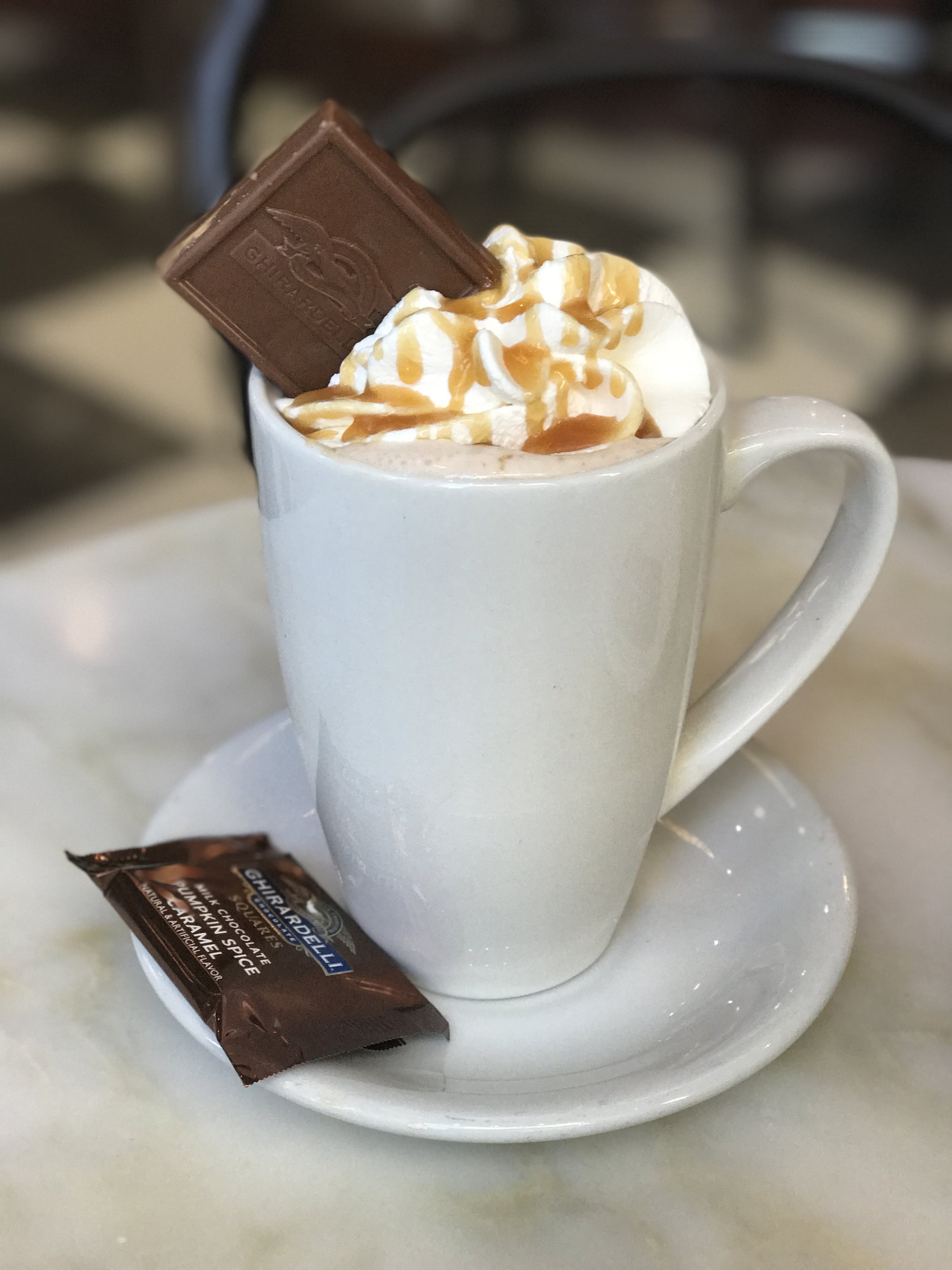 Image Source: POPSUGAR Photography / Anna Monette Roberts