Gordon Ramsay Pasta Recipe
The 1 Pasta Recipe Every Beginner Should Make, According to Gordon Ramsay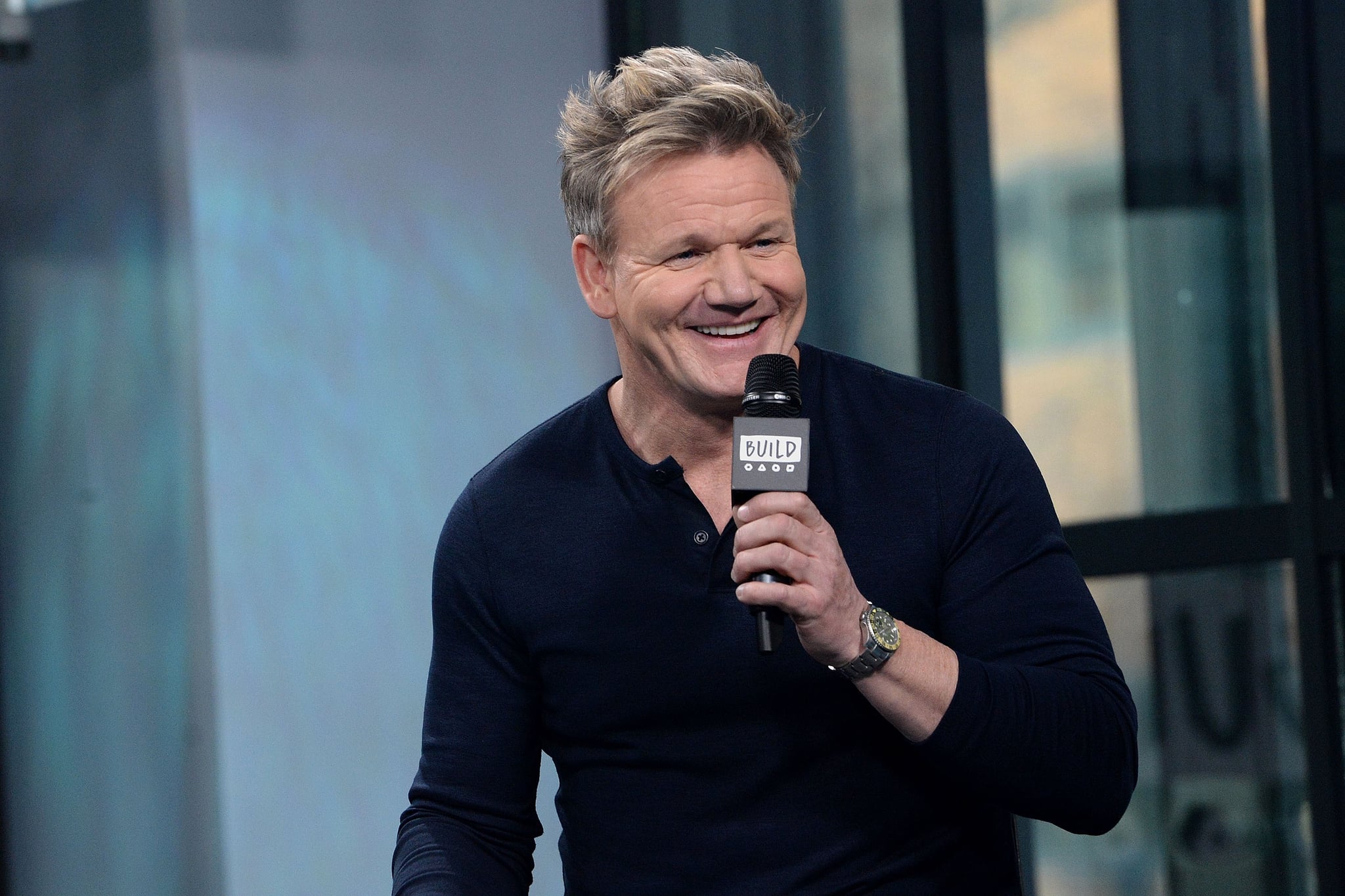 Gordon Ramsay sat down to answer the internet's questions in an AMA about MasterClass, the chef's new online cooking series. Unsurprisingly, Gordon didn't hold back his number of "f*cks" or honest responses, giving fans — or "supporters," as he prefers to call them — the answers they really wanted. In addition to weighing in on questions about hot topics like cannabis-infused foods, to which Gordon responded, "I get high off perfection, I don't need cannabis," the MasterChef Junior host shared the one pasta recipe he thinks every beginner should make to impress a date.
When someone asked, "What is a good dish that a single guy (who can't cook) should make to impress a first date?" Gordon responded with the advice below.
"Pasta is a great way to show some great flair, in a way that, whether it's dry spaghetti or even fresh made tagliatelle pasta. I would start off with a sort of roasted shallot, garlic, chili, fresh lime juice, with flaked crab meat over it. Once you've mastered the basics and so simply done like that, using pasta as a starch is with an amazing protein. So is it a beautiful caramelized breast of chicken on that pasta, is that amazing marinated slice of tuna. So start off with pasta, and that's really exciting to show off some great skills mastering pasta.

If you really want to be the ultimate single guy, looking for the most extreme date, crank a little pasta machine, sit her down, serve her the most amazing glass of Champagne, and just tell her to sit and watch for five minutes while I roll the pasta. Now rolling that pasta through the machine and cranking it down into those thin layers and all of a sudden you've got this tiny bowl of pasta, 5 minutes later you've got this 10 meter incredible rivered table of pasta. I swear to god, 50 shades, shadier, trust me, this will be 50 sheets of pasta in your duvet!"
Fifty sheets of pasta? Sounds just about as romantic as a date can get. Catch up on Gordon's full AMA here.