Guy Fieri Family Food Cookbook
Everything We Know About Guy Fieri's Upcoming Cookbook!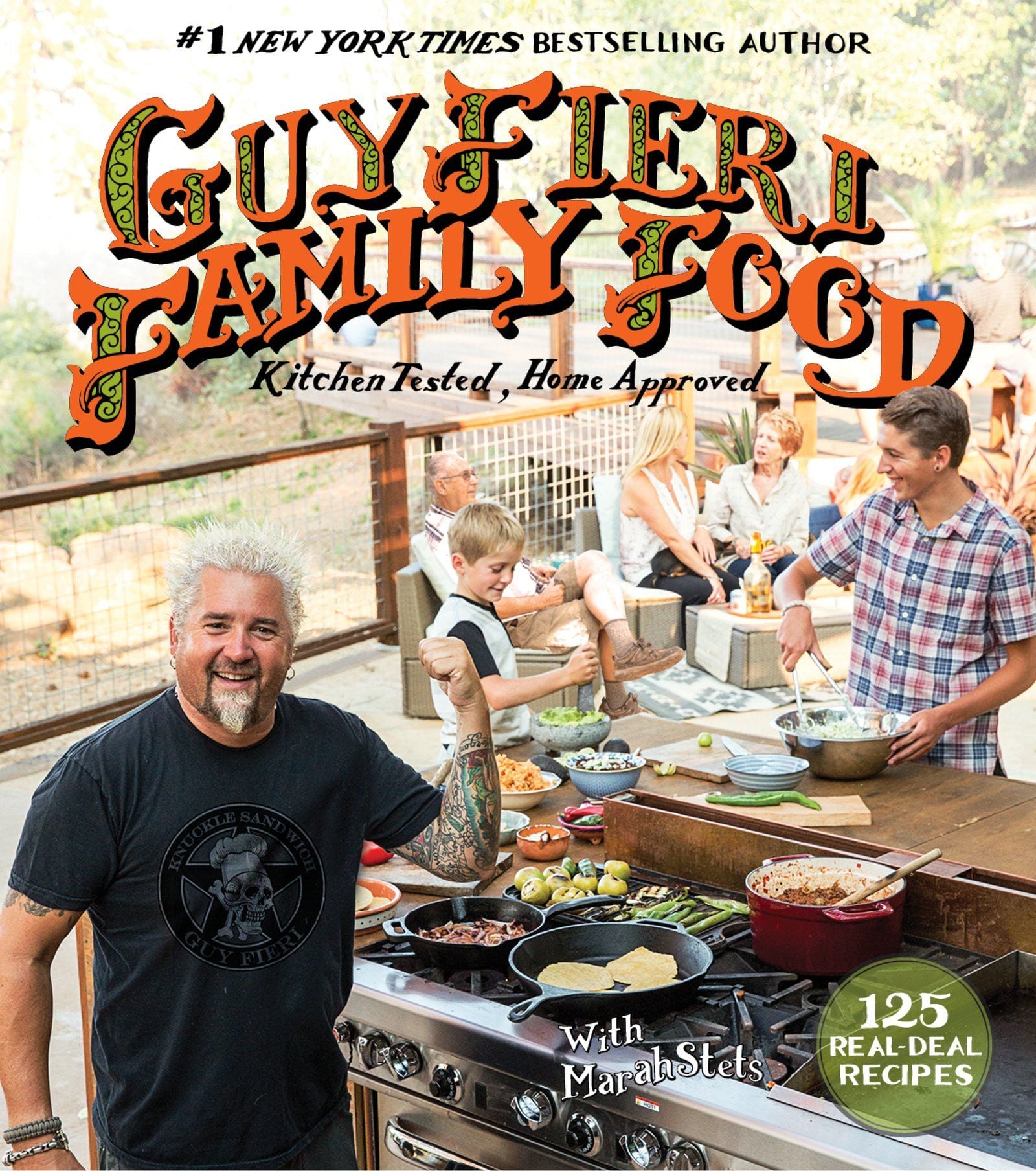 Guy Fieri is ready to take his fans to Flavortown with his new cookbook, Guy Fieri Family Food: 125 Real-Deal Recipes — Kitchen Tested, Home Approved. Filled with recipes that Guy cooks at home for his family when he's not filming Diners, Drive-Ins, and Dives, the cookbook features doable and flavor-packed meals for any night of the week. You can expect comfort-food classics with a Fieri twist, like fire-roasted lasagna, buffalo chicken soup, and turkey and roasted poblano burgers with crushed avocado. The book won't be available until Oct. 11, but Guy recently shared this adorable Instagram video with a sneak peek.
"Just opened up the first copy of my new book #FieriFamilyFood — hands down one of my favorite pictures of Ryder," Guy captioned the video, which shows a photo of him funneling powdered sugar into his son's mouth over a triple stack of french toast. Now that you know what to expect from this Fall 2016 cookbook, which one are you more excited about — Guy's or Alton Brown's Everyday Cook?