Homemade Egg McMuffin Recipe
Finally! A Way to Make a Perfect Egg McMuffin at Home
Now that we know how to make the perfect McDonald's french fry, we figured we'd tackle our next favorite thing on their menu — breakfast! As convenient as drive-through might be, one bite of a fresh cracked egg in the comfort of your own kitchen will be more than enough to have you whipping these up for breakfast all the time.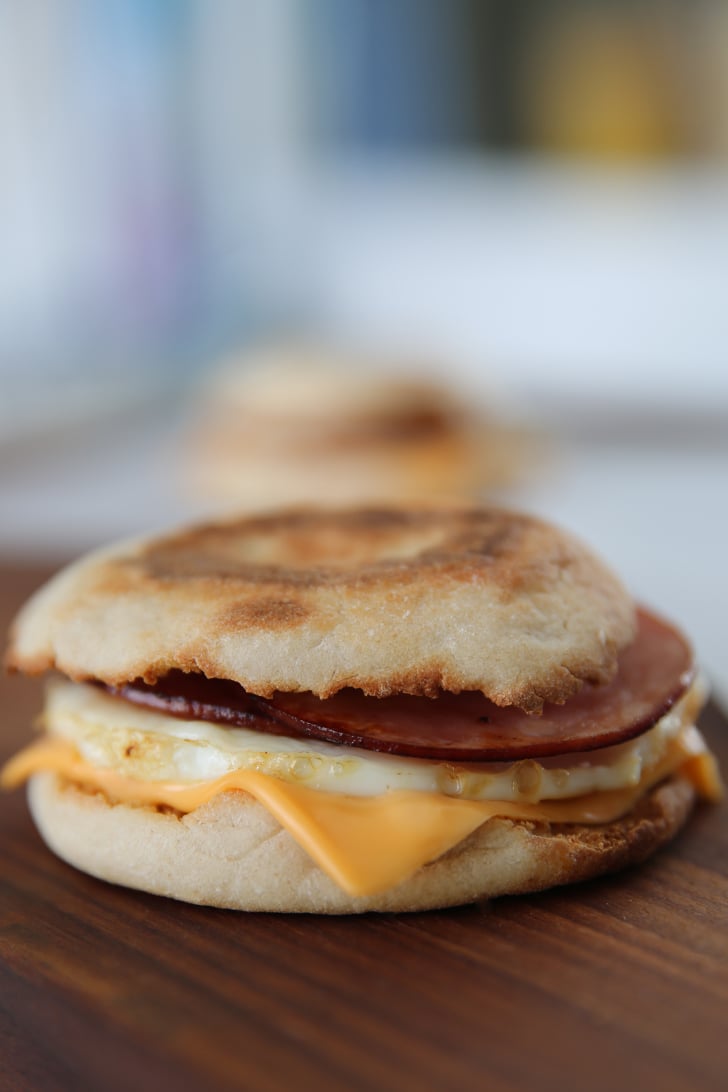 McDonald's Egg McMuffin
From Nicole Iizuka, POPSUGAR Food
Ingredients
1 tsp. vegetable oil
2 eggs
1 tbsp. water
2 slices Canadian bacon
2 English muffins
2 slices american cheese
Special equipment:
Egg rings
Directions
Place egg ring molds into a non-stick skillet that has been lightly oiled over a medium-high heat and crack an egg into each mold. Break the yolk into the white. Add water to the outside of the ring molds and cover the pan. Let eggs cook for 3 to 4 minutes or until the eggs are no longer translucent.
While the eggs are cooking, heat up the Canadian bacon slices in another pan for 1 to 2 minutes or until slightly golden brown.
Toast English muffins until golden brown. Lay a slice of cheese on the bottom of the English muffin, followed by the egg, Canadian bacon, and top of the muffin. Enjoy warm.
Information
Cuisine

North American

Yield

2 Servings

Total Time

14 minutes, 59 seconds