How to Grill Corn
This Is How to Grill the Best Corn All Summer Long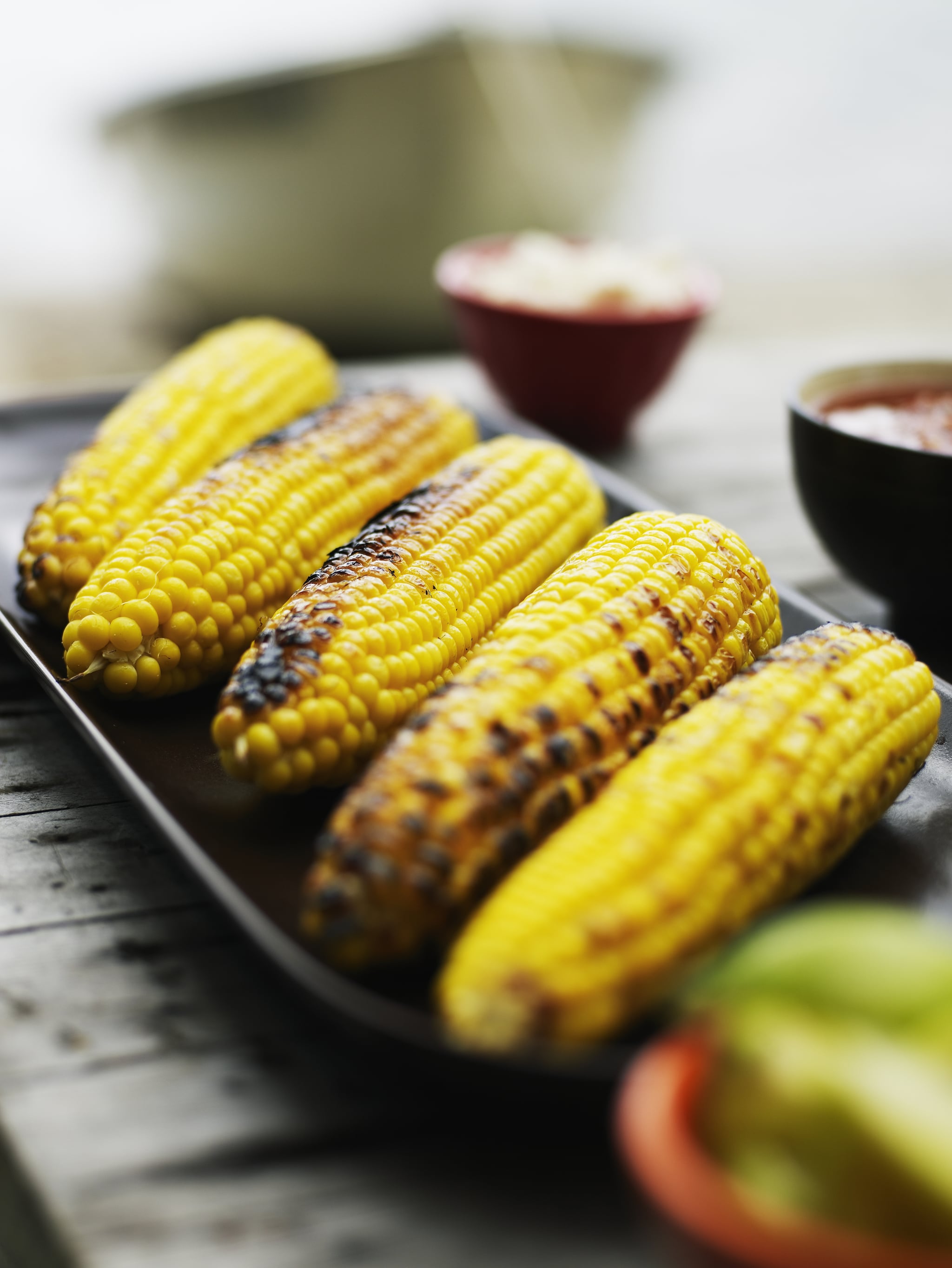 Is there anything better than munching on corn on the cob while enjoying a long, warm sunset? The sweet, starchy, flavorful taste of corn is basically summer in a nutshell (or a corn husk, as it were). If you're wondering how to make it perfectly on warm summer nights and beyond, you'll be elated to hear that grilling corn is super simple!
First, make sure you're buying good corn. Look for corn that has a tight green husk and golden brown tassels on top. Steer clear of corn that's browning on the husk. Once you have good corn and are ready to get cookin', heat up the grill for at least 10 minutes. Remember that depending on whether you have a gas grill or a charcoal grill, you'll need to heat it up for different periods of time. A charcoal grill takes up to 25 minutes to get hot enough, while a gas grill usually takes about 10.
Now, decide whether you'll cook your corn with the husks on or off. Cooking with the husks on can help hold in any spices or flavors you decide to add (peel the husks back, remove the golden tassels to the best of your ability, slather on butter, salt, and other spices, and then pull the husks back up). Leaving the husks on will also protect the kernels from the heat, which makes them more tender. If you're removing the husks altogether, simply take them and the tassels off and add your butter and salt directly to the corn.
Finally, it's time to grill! Place the corn on your grill and cook for about 10 minutes. Be sure to rotate the corn numerous times throughout cooking so that it comes out pleasantly charred all over. Bon appétit!
— Additional reporting by Lauren Harano