Krispy Kreme Ghirardelli Doughnuts Review
Krispy Kreme and Ghirardelli Just Made All Your Doughnut Dreams Come True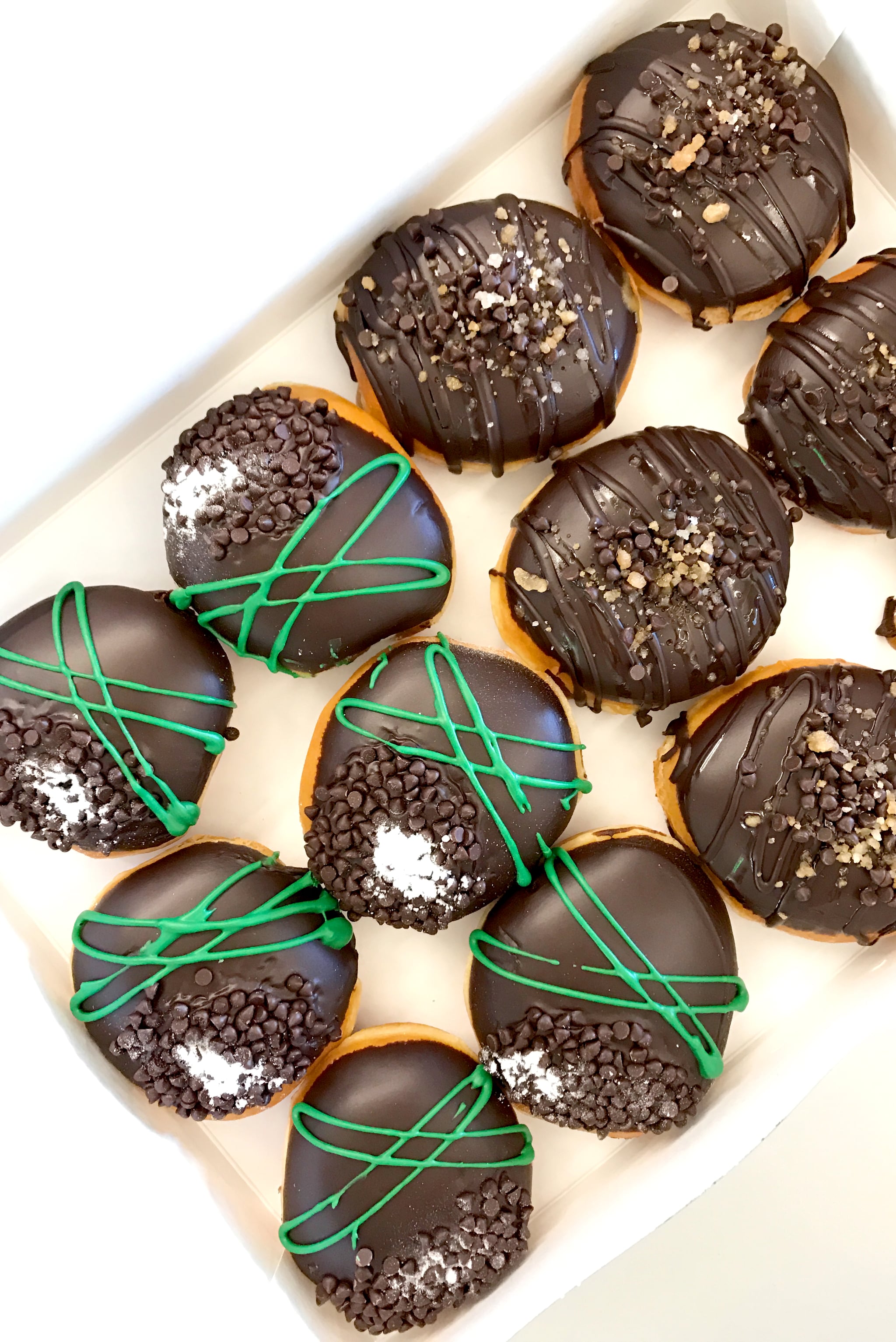 When Krispy Kreme and Ghirardelli combine, you know the result is going to be straight-up sugary deliciousness. When the two companies announced the collaboration and revealed two new, limited-edition doughnuts (Mint Chocolate and Sea Salt Caramel), we knew we had to get our hands on them ASAP. Two dozen doughnuts later, and the verdict is in: you're going to want to find some time in your schedule to treat yourself to one or both of the chocolaty doughnuts. Bonus points if the hot sign is on.
Our only potential complaint is that the doughnuts are so rich we can barely finish a whole one on our own (but that's to be expected). We'd suggest ordering one for two people, and each person's sweet tooth will be satisfied and then some.
Sea Salt Caramel
Holy sweet-salty explosion! We love that the perfect amount of salt balances out the otherwise supersweet doughnut. The inside is filled with silky salted caramel, and the chocolate-frosted top is drizzled with salted caramel and sprinkled with sea salt, amber sugar, and Ghirardelli mini chocolate chips. The crunchiness of the toppings complements the soft filling, and there's no shortage of flavor. As one of our editors noted, "The salty finish gives it a huge flavor boost, and the caramel adds deliciously gooey texture."
Mint Chocolate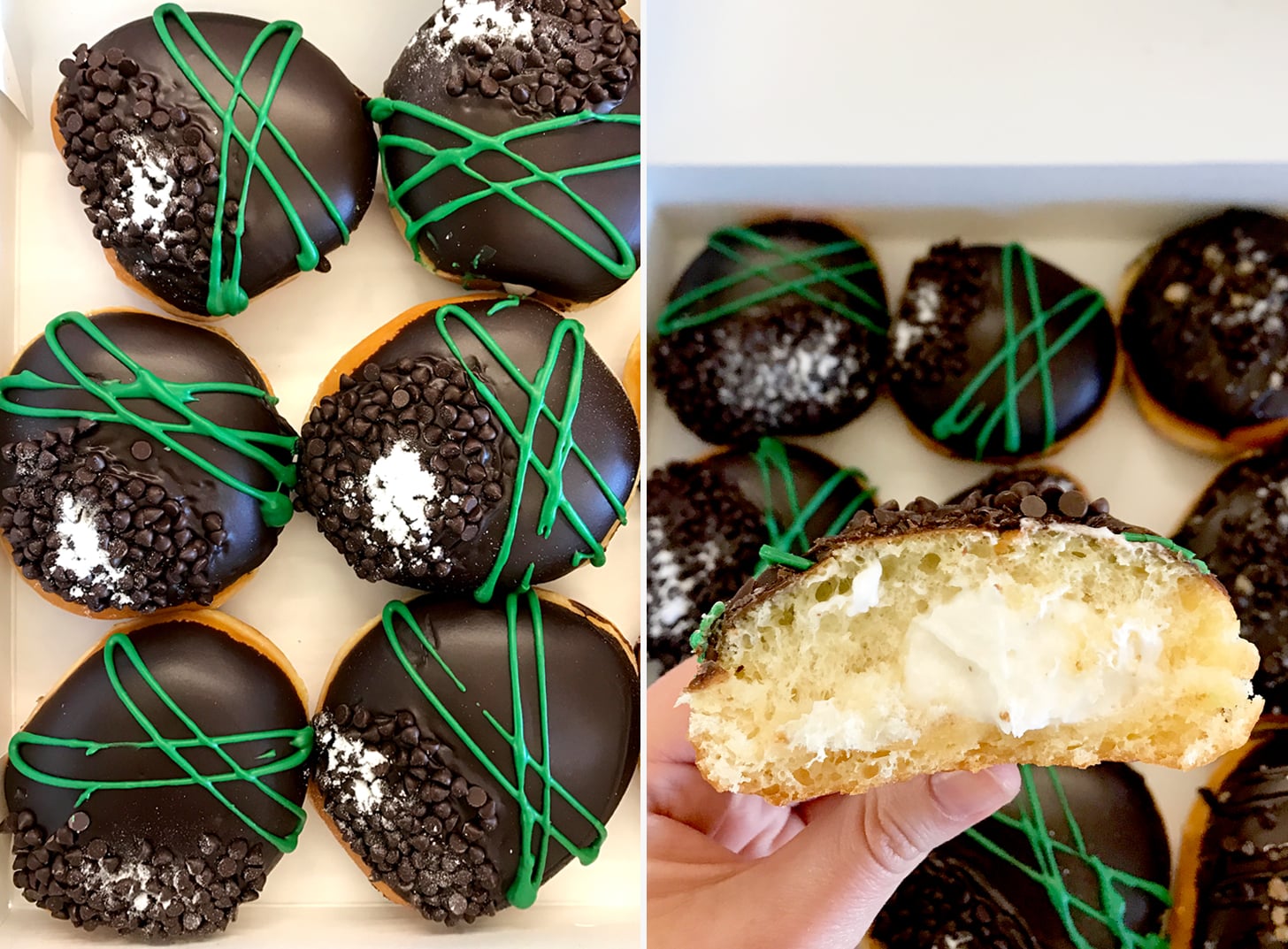 Fans of the Ghirardelli Mint Chocolate Squares need to do themselves a favor and try this creation; it's like the candy in doughnut form. Filled with a White Mint Kreme filling inspired by Ghirardelli, the doughnuts are also dipped in chocolate icing, decorated with green colored icing, and topped with Ghirardelli mini chocolate chips. To top it all off, each doughnut is dusted with powdered sugar. If you're in the mood for a serious sugar rush, you'll undoubtedly appreciate this overload of sugary, chocolaty bliss.
Image Source: POPSUGAR Photography / Erin Cullum