Krispy Kreme Reese's Doughnuts Review
8 Reactions We Had After Tasting Krispy Kreme's New Reese's Doughnuts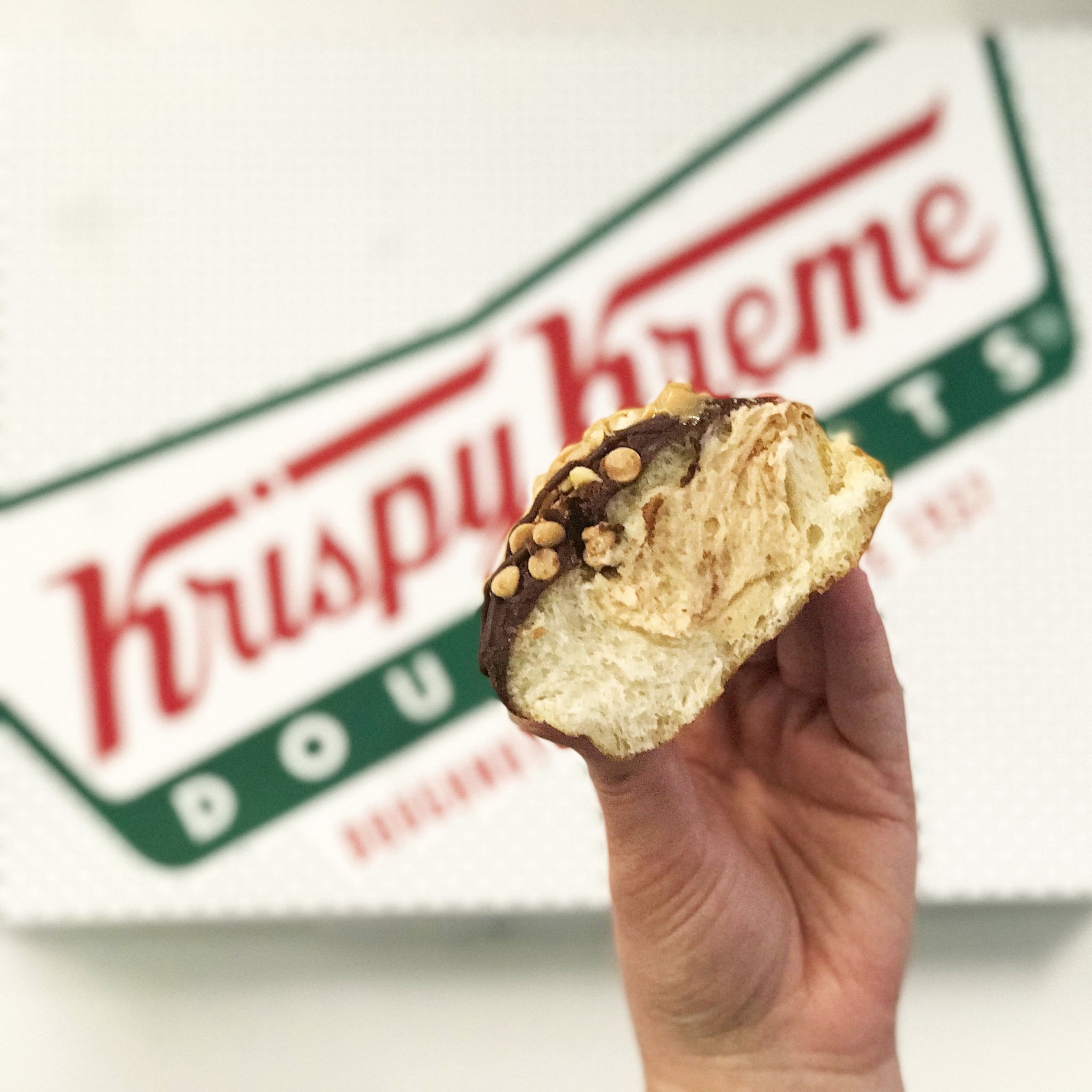 On Aug. 4, Krispy Kreme released a Reese's doughnut for the first time in the US! Understandably, Reese's-loving people everywhere just about lost their damn minds — POPSUGAR editors included. When we received a delivery of this glorious chocolate-peanut butter creation that combines all the best parts of both doughnuts and Reese's, we were more than ready to dive in. The limited-edition doughnut is filled with a generous portion of Reese's Peanut Butter Kreme filling, which is a lot smoother than regular peanut butter. The top of the doughnut is dipped in chocolate icing and is topped with a chocolate and peanut butter drizzle and Reese's Mini Peanut Butter chips and peanuts. It's a mouthful to say and even more of a mouthful to chew. Read on for a list of our taste testers' initial responses after biting into this incredibly rich doughnut.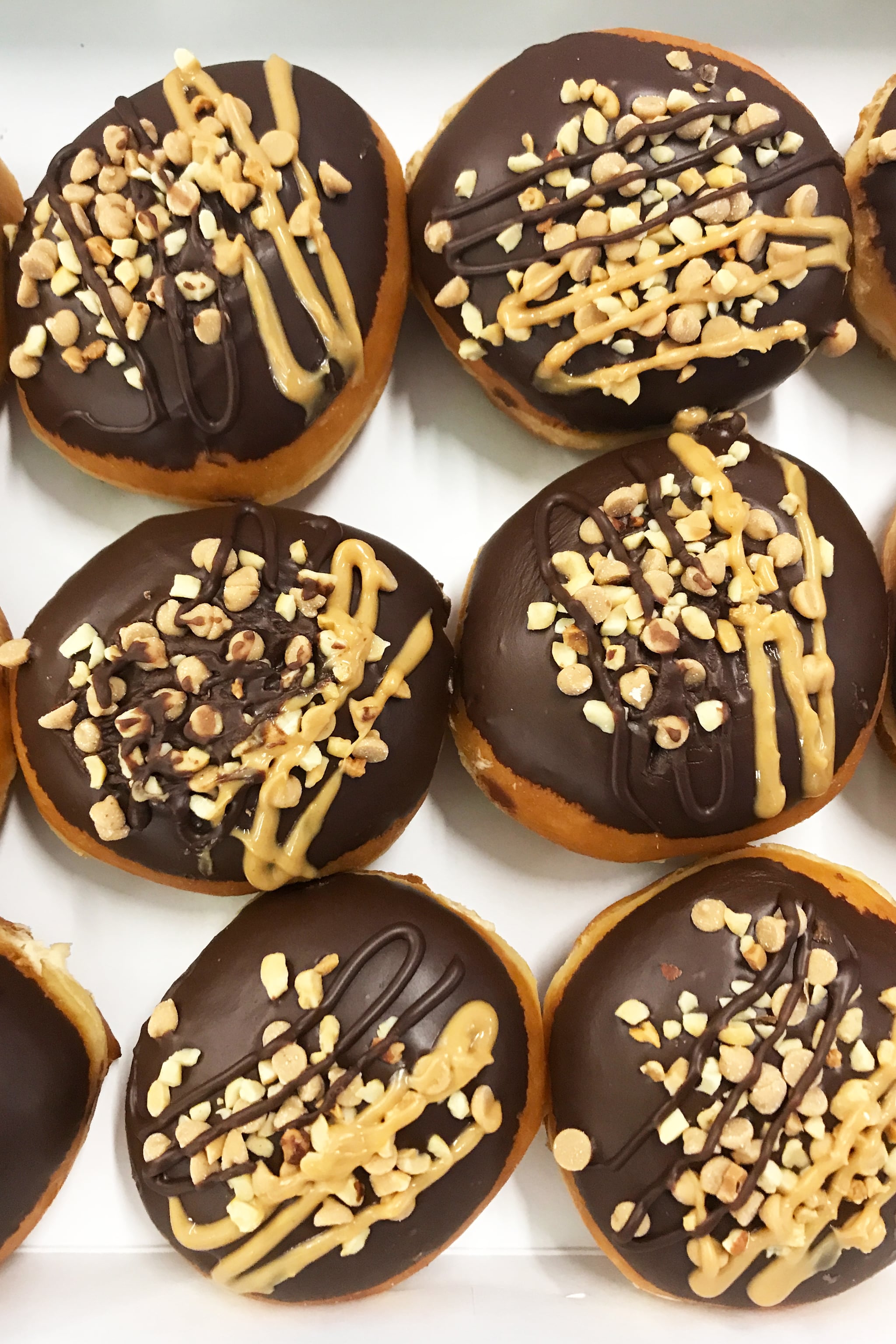 "The doughnuts nailed the taste of a Reese's, but the filling-to-doughnut ratio was a little high, which made it kinda heavy."
"This is beautiful."
"Super, super rich; only need half!"
"Into it, but wouldn't order over the Original Glaze."
"A little too sweet for a non-American, but delicious."
"OMG, why did I check the calories?"
"Holy sh*t."
"I took out most of the filling because it's too much. Without all of the filling, I would love this!"
Overall, we believe that a chocolate doughnut with a peanut butter drizzle would be enough to satisfy our Reese's-doughnut cravings, but this overindulgent version is a lot more fun to eat! Be warned that it is beyond rich and that you should bring a friend to split one with, but if you've got a serious sweet tooth, this is exactly what you need.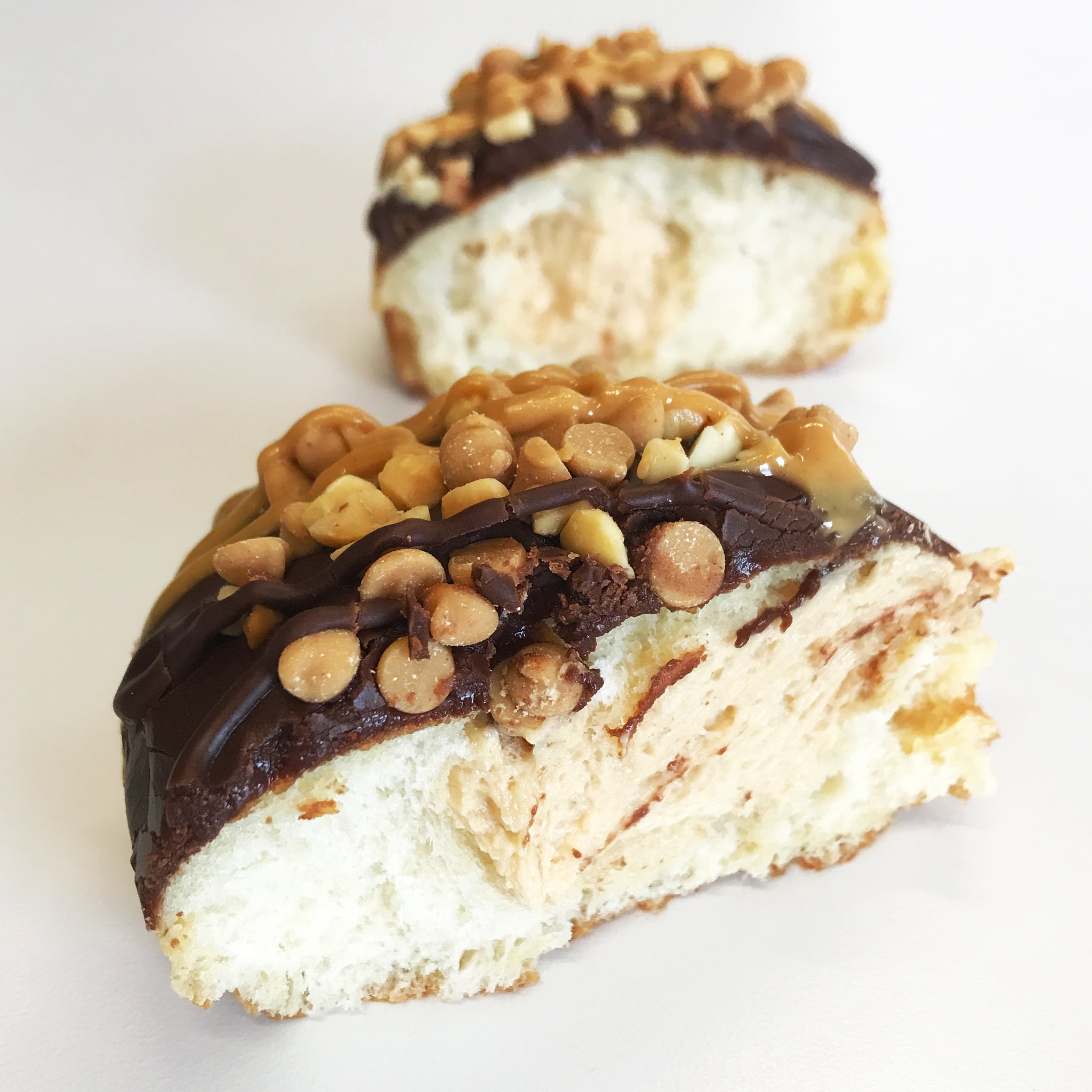 Image Source: POPSUGAR Photography / Erin Cullum