Krispy Kreme Valentine's Day Conversation Doughnuts 2019
Upset About the Conversation Hearts Shortage This Year? Krispy Kreme Has a Sweet Solution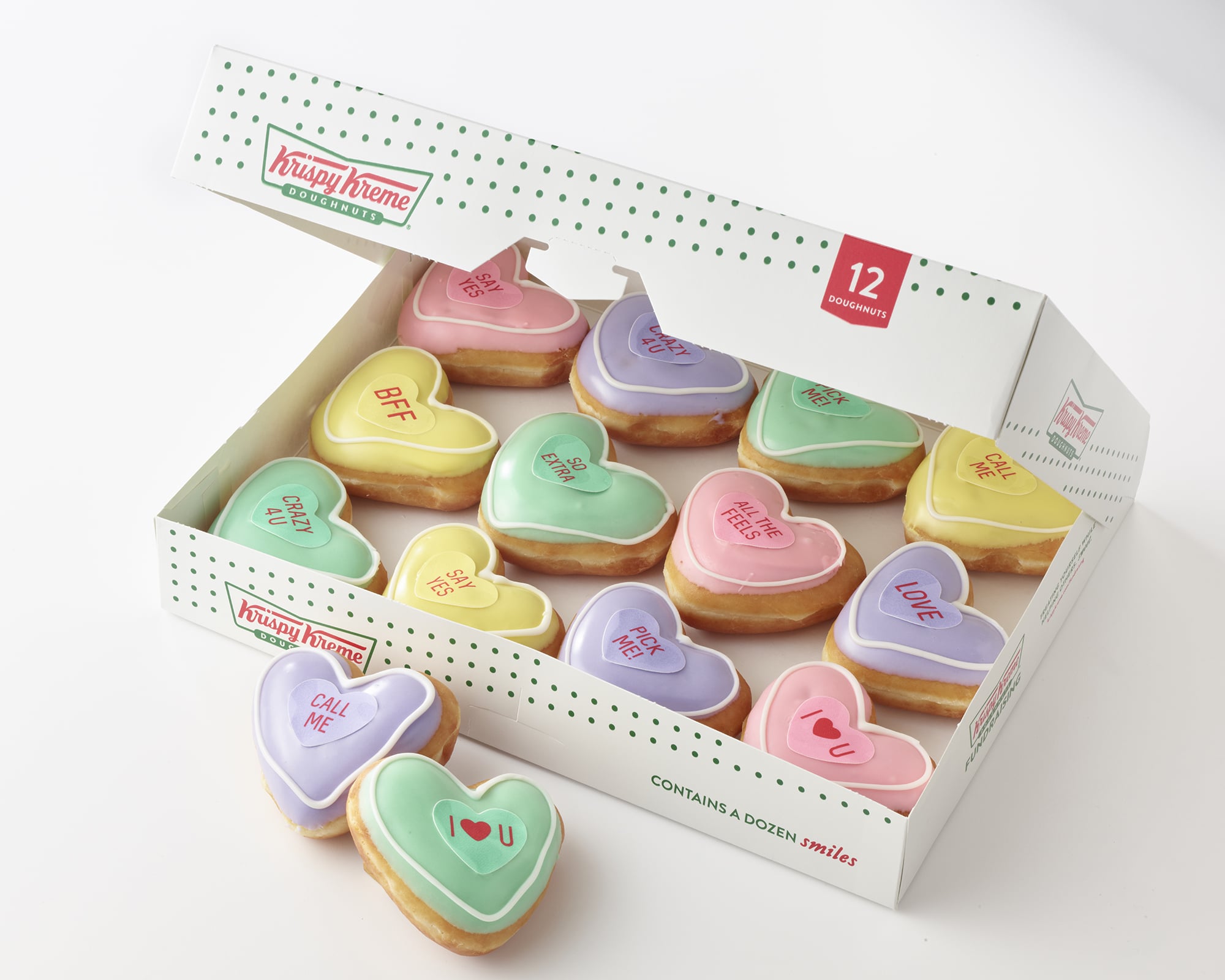 It was recently revealed that Sweethearts Conversation Hearts will not be available this coming Valentine's Day following a behind-the-scenes business change that disrupted the usual manufacturing process. While we've pondered canceling Valentine's Day altogether, Krispy Kreme is offering a solution: conversation doughnuts.
Available from Jan. 30 through Feb. 14, the cheeky doughnuts will feature updated romantic phrases like "All the feels," "DM me," and so on. As far as the taste is concerned, the heart-shaped doughnuts will be filled with one of four flavors: cake batter, raspberry, strawberries and cream, and chocolate cream.
"Finding the right word can be like, I don't know . . . hard. But eating a doughnut is easy," Chief Marketing Officer Dave Skena said in a press release. "So, we printed the right words on the doughnuts for you so you can't mess this up." While we're still slightly bummed by the conversation hearts news, this alternative will surely do.