Olive Garden Rosé Details
Olive Garden's New Rosé Is Made in Italy — Pass a Bottle and the Breadsticks, Please!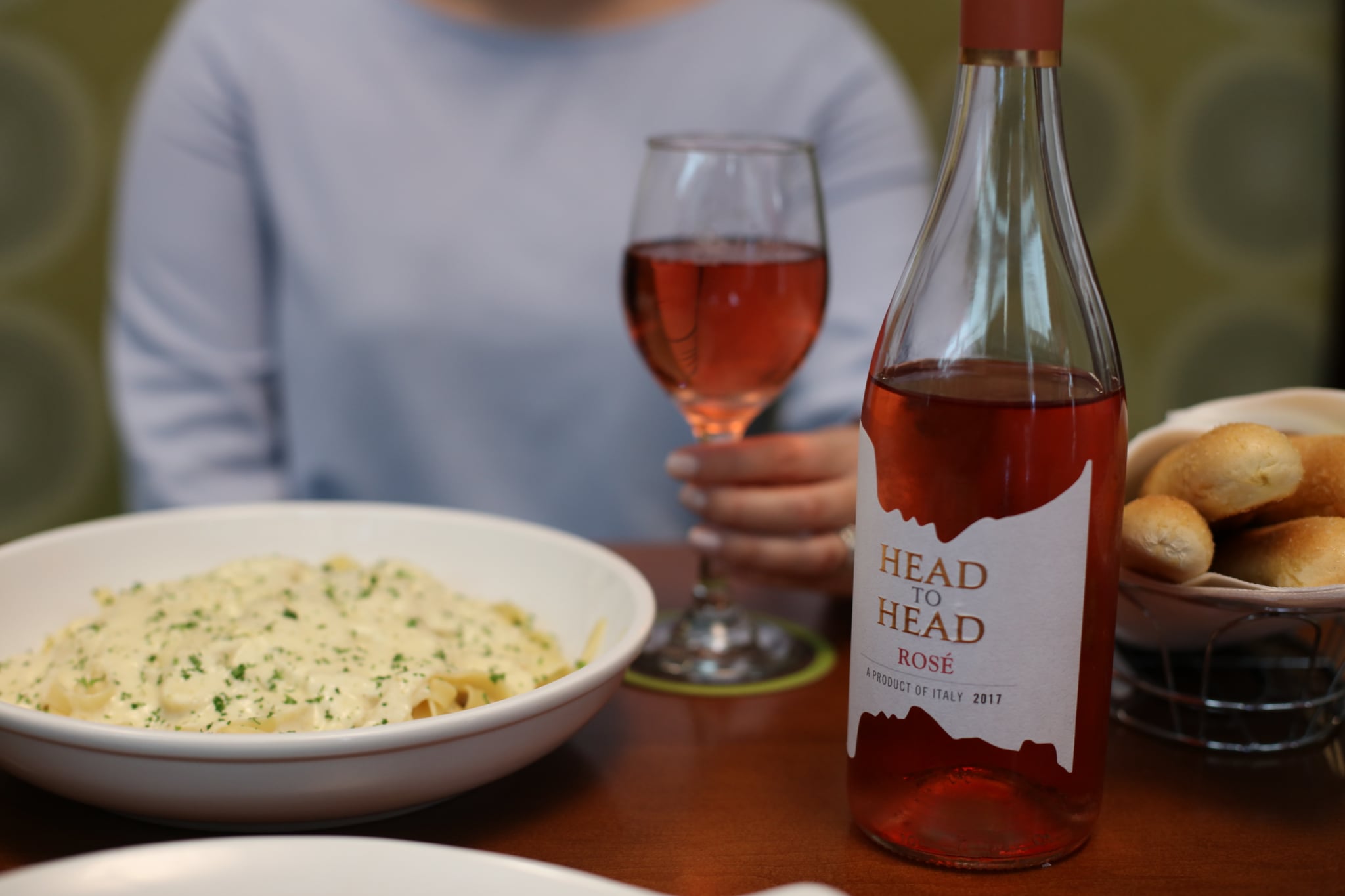 Olive Garden has its own exclusive rosé that's hitting menus for summertime, and we just got another excuse to enjoy endless breadsticks. Beginning on May 29, Olive Garden menus will include Head to Head Rosé, which was created by siblings Giulia and Andrea Zingarelli of Tuscany's Rocca delle Macíe winery. The coral-pink wine is made from Sangiovese grapes (nice and sweet) grown in eastern Sicily, and it has "intense, complex red fruit aromas dominated by apple and cherry notes," according to Olive Garden.
A bottle of red might be more commonly passed around the table at Italian dinners, but a refreshing glass of rosé next to a comforting plate of chicken fettuccine alfredo sounds pretty lovely. Given the fact that rosé everything is having a major moment, Olive Garden wanted to get in on the trend. "We wanted to launch our new wine in Summer because rosés are refreshing in hot weather," said Robyn Albert, director of beverage strategy at Olive Garden. A trip to Tuscany might not be in the books, but this will satisfy some of our cravings in the meantime!