Pumpkin Churro Cheesecake Bars
7-Ingredient Pumpkin Churro Cheesecake Bars Are 100% Worth Making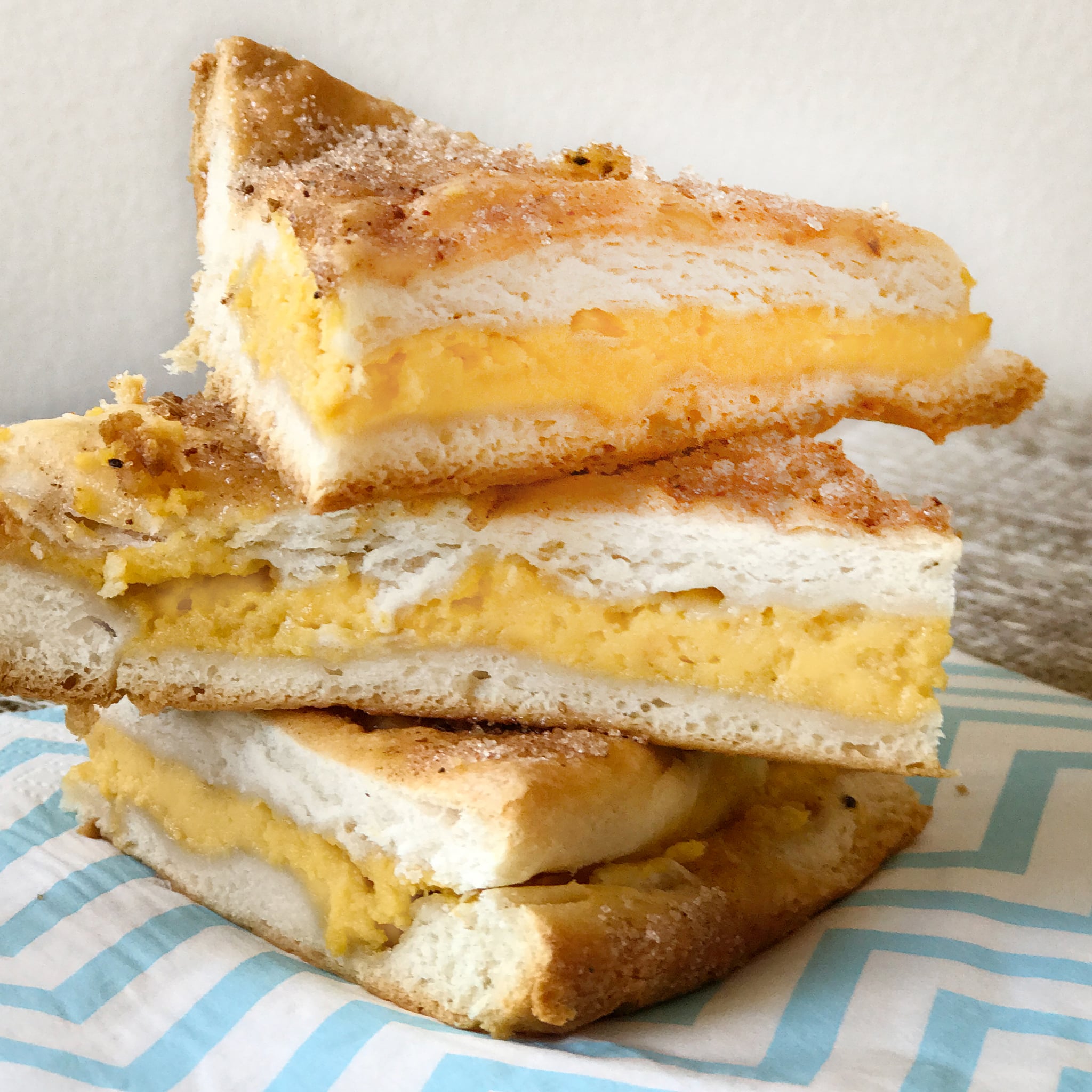 These pumpkin churro cheesecake bars start with a can of crescent rolls and, honestly, couldn't be easier to pull together. For years, I've enjoyed the standard churro cheesecake bars, made by sandwiching a sweetened cream cheese filling between two layers of crescent roll dough. This Fall season, I wanted to see if I could pumpkin-ify them, and the results taste insanely good. The buttery, flaky dough, oozing filling, and crumbly cinnamon-sugar topping come together for a crowd-pleasing dessert.
I'll let you in on a little secret: while it's really important to make sure the dough is sealed for the bottom layer, if you can't seem to get the dough for the top layer to stay pressed together (exhibit A above), it's OK! The bars will still bake up beautifully, and after you sprinkle the sugar and cut them into squares or triangles, people will never know.
Notes
Pillsbury Crescent Recipe Creations Seamless Dough Sheets make assembly even easier as there's no need to press the seams together.
Check on the bars after ~20 minutes of baking. You want the crescent roll dough to be golden brown, but not burning! Once it's reached the right color on the top and bottom, pull it out of the oven.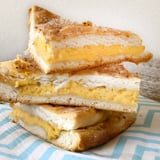 Ingredients
Butter or nonstick cooking spray, for greasing
8 ounces cream cheese, at room temperature
1 cup canned pumpkin puree
3/4 cup granulated sugar, divided
1 large egg
1 teaspoon vanilla extract
2 (8-ounce) cans crescent roll dough
1 tablespoon ground cinnamon (or pumpkin pie spice or Reims N. 39)
Directions
Preheat the oven to 350°F. Grease a 13-by-9-inch casserole dish and line the bottom with parchment paper.
Using a stand or hand mixer, beat together the cream cheese, 1/2 cup sugar, egg, and vanilla until smooth and homogenous. Then, beat in pumpkin puree until just combined. Do not overmix, as pumpkin can become gummy.
Unroll one of the cans of crescent roll dough, and press it into the bottom of the casserole dish. Press the seams together and work it about 1/4 inch up the sides of the casserole dish (to contain the filling). Spread the cream cheese filling evenly over the dough.
Unroll the remaining can of crescent roll dough onto a piece of wax or parchment paper. Press the seams together. Invert the crescent roll dough into the casserole dish. Press the edges of the two sheets of crescent roll dough together.
Bake for 30-35 minutes or until puffy and deep golden brown. Transfer to a cooling rack.
Meanwhile, mix together the remaining 1/4 cup sugar and cinnamon.
Generously sprinkle the bars with cinnamon sugar while still hot. Let the bars cool completely before cutting into squares. Keeps at room temperature in a airtight container for one day or refrigerate for two days.
Information
Category

Desserts

Cuisine

North American

Yield

Serves 24
Image Source: POPSUGAR Photography / Anna Monette Roberts