Traditional Boiled Frosting Recipe For Red Velvet Cake
This Traditional Frosting Recipe Will Take Your Red Velvet Cake to the Next Level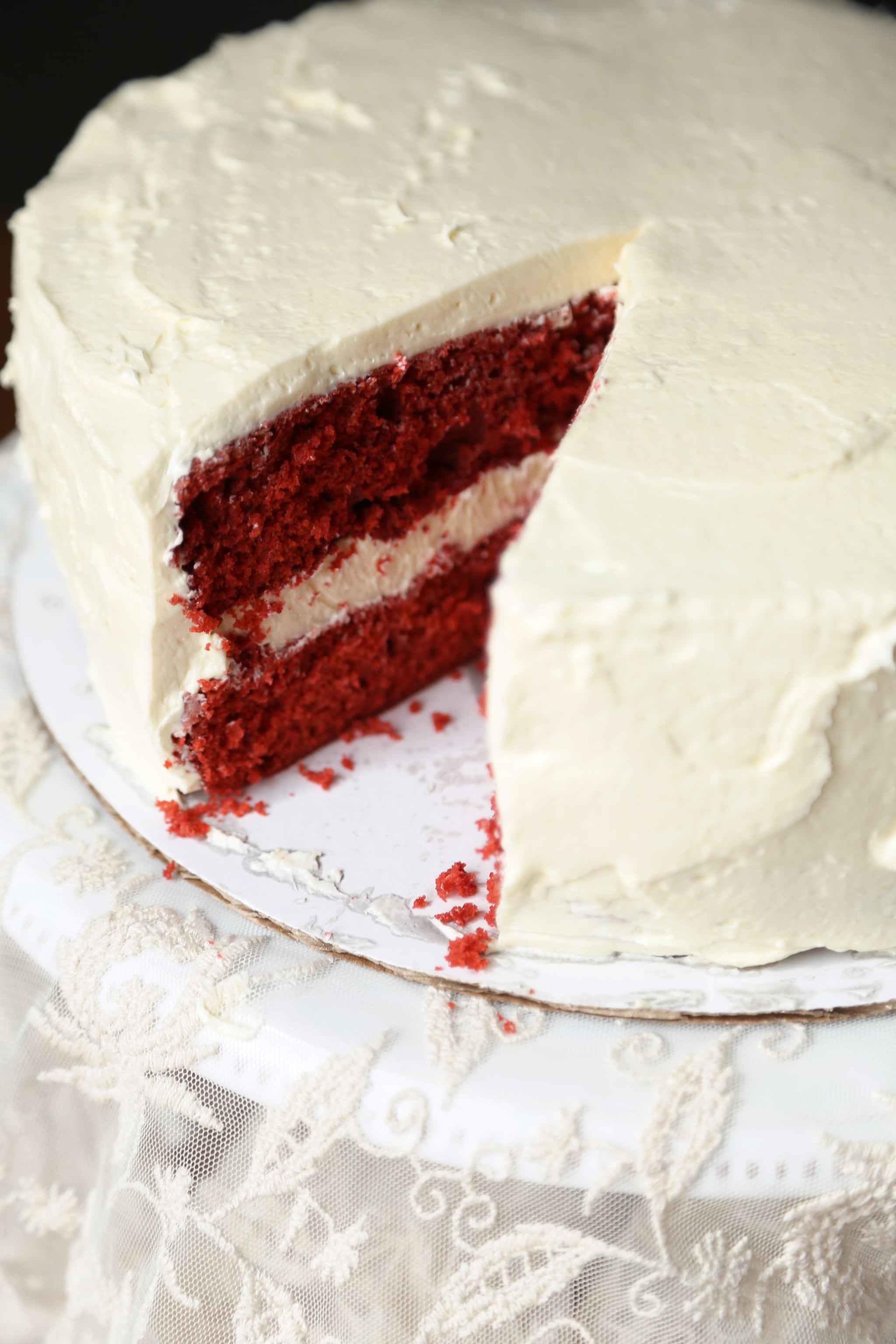 Many (including myself) have never known red velvet cake to go with anything other than cream cheese frosting — but discover this: ermine icing, aka "boiled frosting," is in fact the original pairing for the crimson cake. Though neither name sounds all that appetizing, the frosting itself is all too finger-licking good. It's a cross between buttercream and whipped cream frosting, subtly sweet, and very, very buttery.
Though my heart will always have a place for cream cheese frosting, I consider myself a convert. Let's bring back traditional boiled frosting!
Notes
For this recipe, I use boiled frosting, which I think lets the red velvet truly shine. If you are a cream cheese person, feel free to swap that in, but you should at least try this once with boiled frosting. You won't be sorry!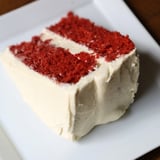 Ingredients
For cake:
2 1/4 cups all-purpose flour, plus more for dusting cake pans
2 tablespoons natural unsweetened cocoa powder
1 teaspoon table salt
1/2 cup (1 stick) unsalted butter, softened
1 1/2 cups sugar
2 large eggs
1 cup buttermilk
Red liquid food coloring
1 teaspoon vanilla extract
1 teaspoon distilled white vinegar
1 teaspoon baking soda
For frosting:
1/2 cup plus 1 tablespoon all-purpose flour
1 1/8 teaspoons table salt
2 1/4 cups whole milk
2 1/4 cups salted butter, softened
2 1/4 cups extrafine granulated sugar (or sifted powdered sugar)
3 teaspoons vanilla extract
Directions
To make cake: Position oven racks in the upper and lower thirds of the oven, and preheat the oven to 350°F. Prep 2 9-inch cake pans by greasing the bottoms and sides with butter. Cut out 2 parchment paper circles, and place them on the bottoms of the pans. Grease the tops of the parchment paper with butter, and dust the bottoms and sides with flour.
Whisk the flour, cocoa, and salt in a bowl to combine.
Beat the butter and sugar in a large bowl with an electric mixer on medium speed until fluffy, about 5 minutes. Add the eggs 1 at a time, beating for 30 seconds and scraping down the sides of the bowl after each addition. Add the dry ingredients and the buttermilk to the creamed butter and sugar in 2 or 3 alternating additions, mixing until combined. Mix in the vanilla and enough red food coloring to dye the batter a deep red.
Combine the vinegar and baking soda in a small bowl (it will bubble up). Fold into the cake batter. Divide the batter evenly among the cake pans. Bake until the cakes spring bake when lightly touched, 30 to 35 minutes. Let the cakes cool for 10 minutes in the pans, and then turn out and cool completely on a rack.
To make frosting: Combine the flour, salt, and 3/4 cup milk in a saucepan and whisk until smooth. Then whisk in the remaining milk. Cook over medium heat until thickened, whisking occasionally. Remove from the heat, transfer to a bowl, and cool completely.
Beat the butter and sugar in a large bowl with an electric mixer until light and fluffy. Add the vanilla and the cooled milk mixture. Beat until light and fluffy and no longer grainy. Spread on cooled cake or cupcakes. The frosting can be stored in the refrigerator. Bring to room temperature, and beat again before using.
To assemble: Spread a small dollop of frosting on a cake plate. Place 1 cake layer on it, and use an offset spatula to spread a layer of frosting to the edges of the cake. Add another cake layer, and cover the top and sides of the cake with a thin coating of frosting. Let this crumb coat harden for a few minutes, and then use the rest of the frosting to cover the top and sides of the cake. If desired, use the back of a spoon to make mountains and valleys in the frosting on top of the cake, or use a knife to make swirls.
Information
Category

Desserts, Cake

Cuisine

North American

Yield

1 2-layer 9-inch cake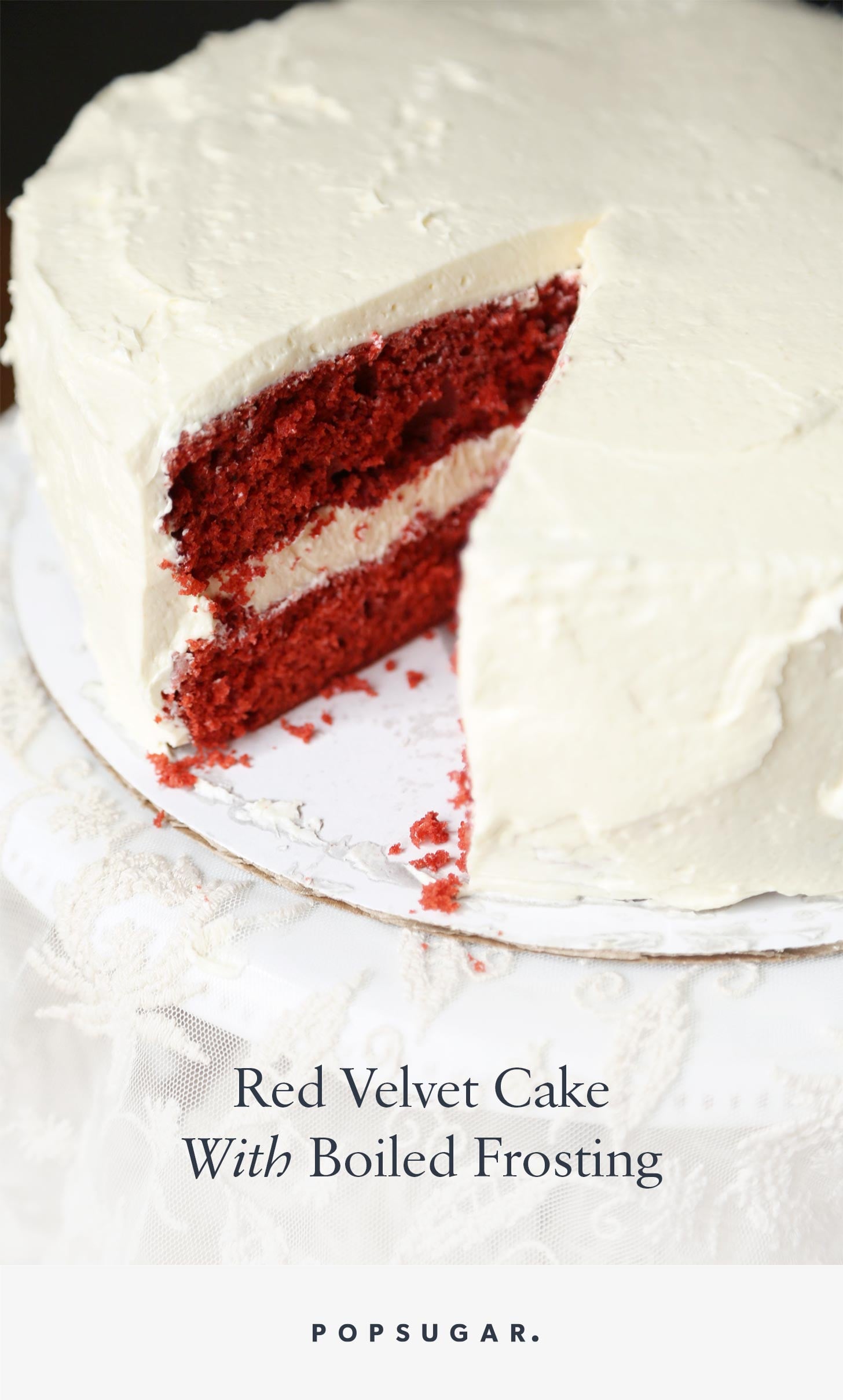 Image Source: POPSUGAR Photography / Anna Monette Roberts