Skillet Chocolate Chip Cookie Recipe
You Actually Make and Bake This Giant Chocolate Chip Cookie in 1 Skillet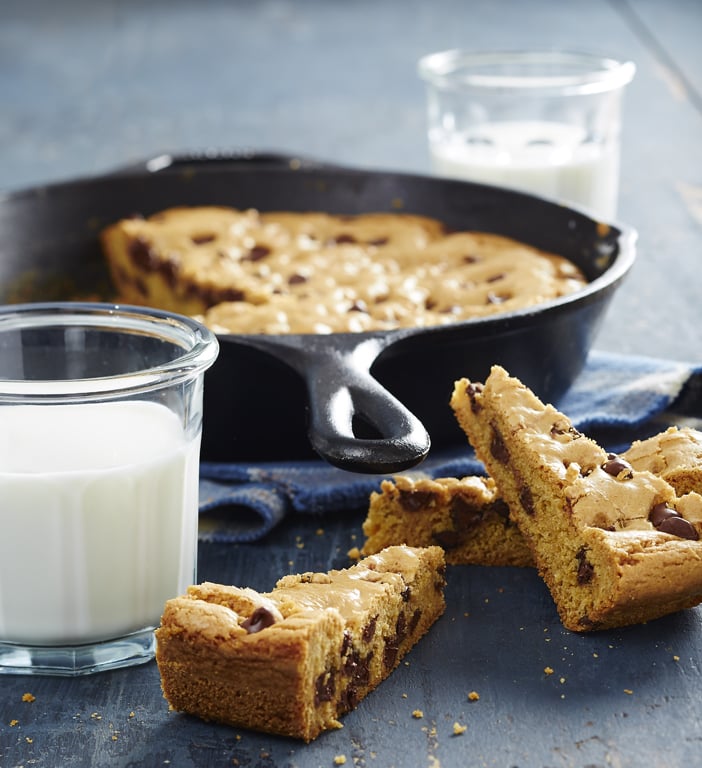 Dishes are probably the biggest obstacle from making homemade chocolate chip cookies, am I right? Thankfully Daniel Shumski, author of Will It Skillet? ($15), has created a recipe for a giant chocolate chip cookie made and baked in one pan: a cast-iron skillet. We're talking no messy cleanup! He developed a technique where the actual dough is made over the stovetop in the skillet itself, so there's no mixer needed. Once the dough's done, pop that skillet in the oven and bake it until its edges are crispy and innards remain ooey-gooey. In case you need to see it to believe it, Daniel shared the recipe in video form. Watch it below then take a look at the full recipe below.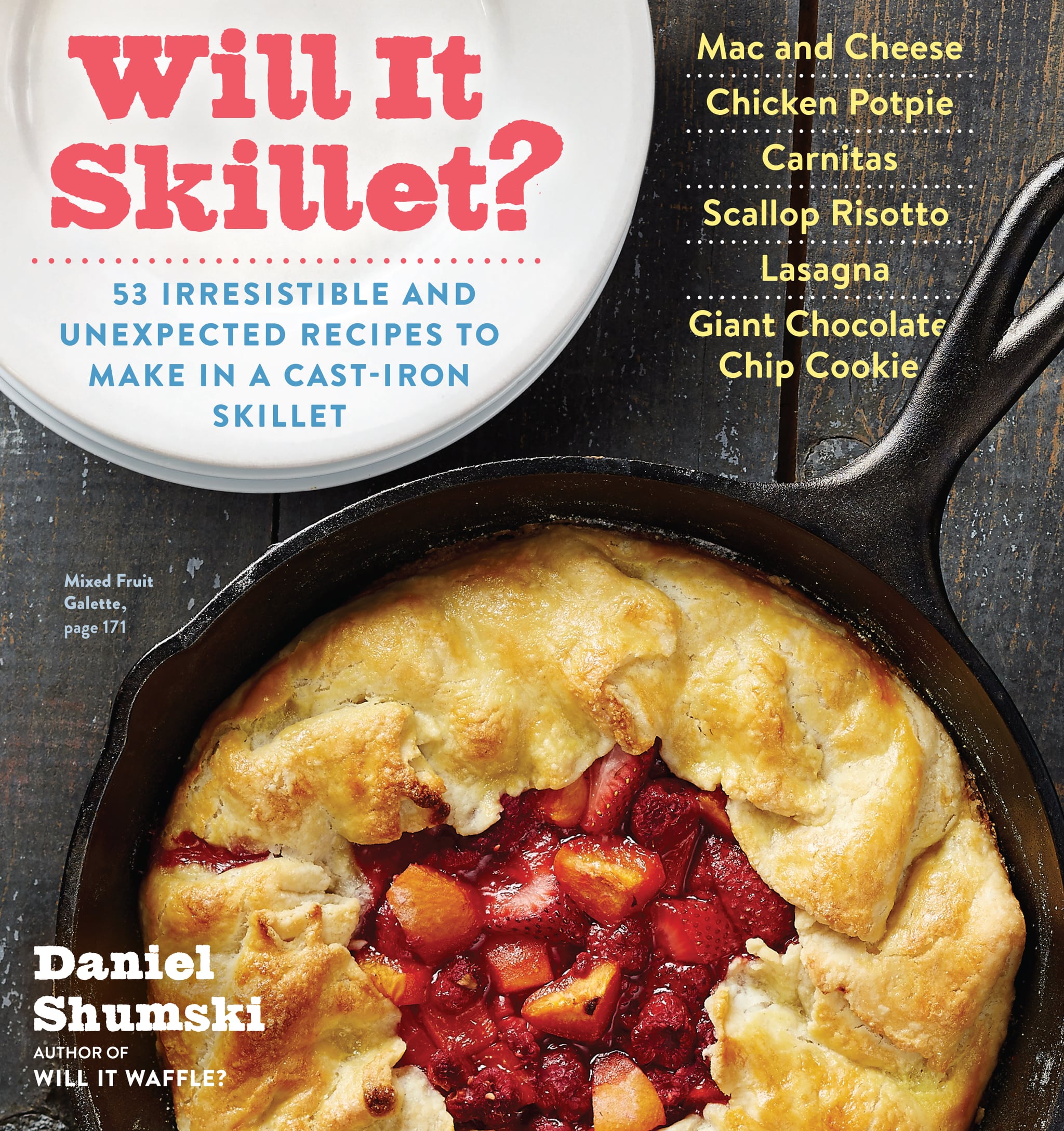 Notes
Quick! Eat this cookie before it eats you! I'm kidding, but why take chances? This is one big cookie.
Have you ever looked at a plate of chocolate chip cookies and thought, "Wow, I could dive right into that"? No need to answer out loud.
Here's a cookie that you really can dive into, although a fork and knife would perhaps bring a modicum of social acceptance. The real key in developing this recipe was to decide if mixing the ingredients in the skillet would work, or if it would be necessary to use separate bowls, as in a traditional recipe. In general, creaming the butter and sugar together creates air bubbles and makes the cookie more cake-like, while mixing the sugar into melted butter leads to a denser, chewier cookie. Now, of course, some of this comes down to preference. On the other hand, no one I know has a preference for doing more dishes, so the all-in-the-skillet method had a clear edge. Fortunately, it also makes a great cookie.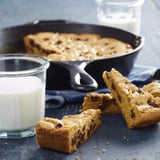 Ingredients
10 tablespoons (1 1⁄4 sticks) unsalted butter
2⁄3 cup firmly packed light brown sugar
1⁄3 cup granulated sugar
2 teaspoons vanilla extract
1 large egg plus 1 large egg yolk
1 3⁄4 cups unbleached all-purpose flour
1⁄2 teaspoon baking soda
1⁄4 teaspoon baking powder
1⁄4 teaspoon salt
3⁄4 cup semisweet or bittersweet chocolate chips
Directions
Preheat the oven to 350°F with one rack in the middle.
Over medium-low heat, melt the butter in the skillet. Remove the skillet from the heat and stir in the brown sugar, granulated sugar, and vanilla. Allow to cool for 5 minutes.
Add the egg and egg yolk to the skillet, first by gently whisking to break up the yolks, then by whisking more vigorously and dragging the whisk along the edges of the skillet to fully incorporate them.
In a small bowl, stir together the flour, baking soda, baking powder, and salt. Add the mixture to the skillet in four batches, whisking each time until very few streaks of flour remain; for the last batch, switch to a spatula. Fold the chocolate chips into the batter. Do not overmix; it's okay if a few streaks of flour remain.
Use the spatula to press the dough into an even layer. Place the skillet in the oven and bake until the surface is golden brown, but the center is still soft, about 25 minutes.
Remove the skillet from the oven and transfer it to a rack to cool until just warm, about 1 hour. Cut into wedges and serve warm or at room temperature. Leftovers can be stored for 1 day at room temperature in the skillet, covered loosely with plastic wrap. Slices can be frozen in a zip-top bag for up to 3 months.
Excerpted from
Will It Skillet?
by Daniel Shumski (Workman Publishing). Copyright © 2017
Information
Category

Desserts, Cookies

Cuisine

North American

Yield

Serves 12
Image Source: Ken Carlson