Starbucks Free Drinks December 2016
Here's How You Can Score a Free Latte During Starbucks's 10 Days of Cheer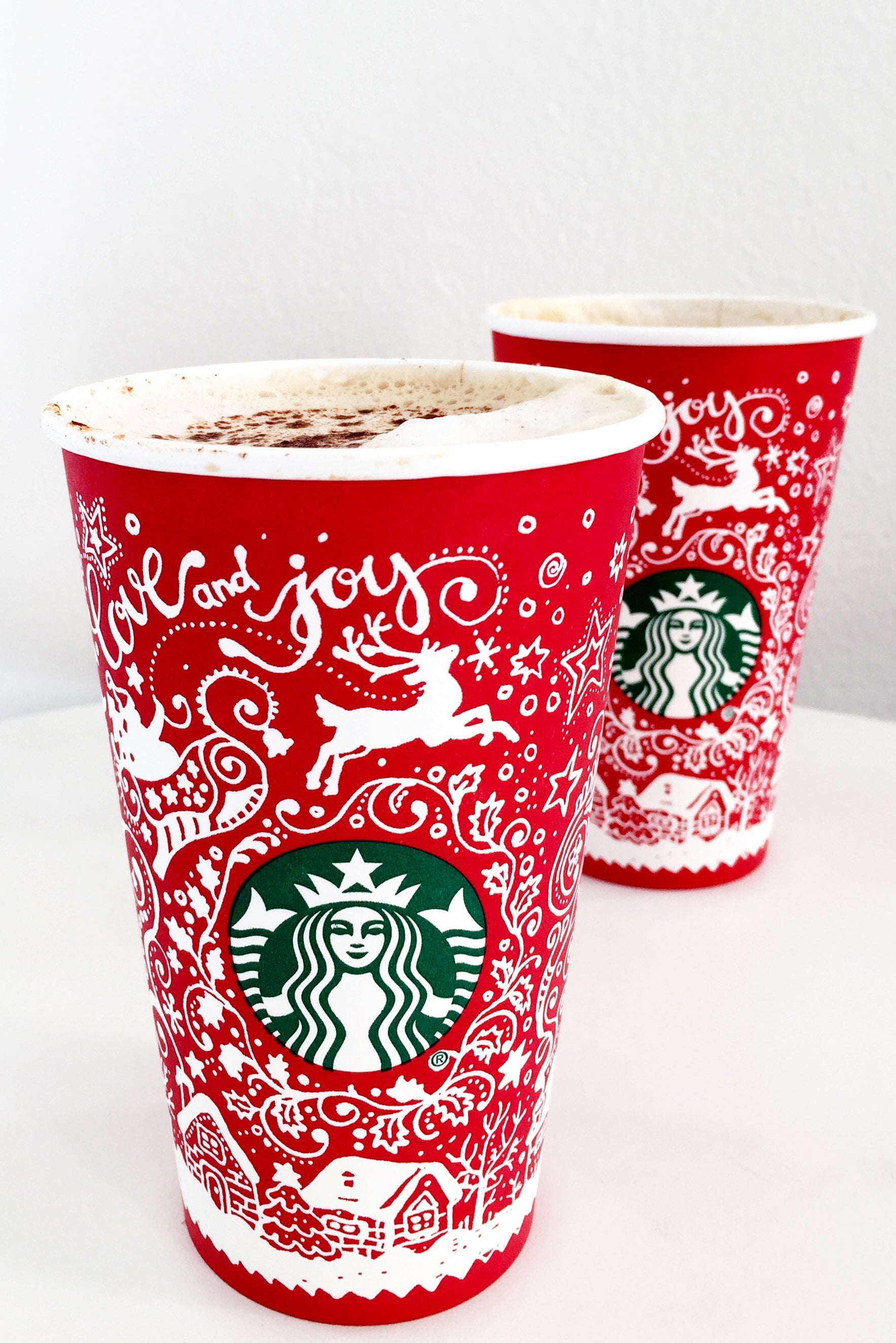 Starbucks is giving us another excuse to satisfy our Peppermint Mocha cravings. Starbucks's 10 Days of Cheer, which starts on Dec. 23, is a way for the company to celebrate its customers at the end of the year with pop-up parties at stores across the country over the course of 10 days. At each "cheer party," Starbucks is giving customers free Tall (12-ounce) espresso beverages, including Chestnut Praline Lattes, Flat Whites, and Mochas. These in-house events will be hosted at 100 stores per day from 1 p.m. until 2 p.m. local time, and you can find the location of each Starbucks cheer party to see where your closest one is.
Additionally, during the 10 Days of Cheer, Starbucks will be handing out a "Cheer Card with a special offer," which could include 50 percent off a Spiced Sweet Cream Cold Brew or Holiday Spice Flat White beverage, 50 percent off any lunch item (sandwiches, salads, bistro boxes), or a free holiday cookie or Cranberry Bliss Bar with the purchase of a handcrafted beverage (any size).
If Starbucks is giving us yet another reason to show off our holiday red cups, you better believe we'll take it.
Image Source: POPSUGAR Photography / Erin Cullum