Starbucks Spiced Sweet Cream Cold Brew Review
Starbucks Spiced Cold Brew Is the Best Holiday Drink Yet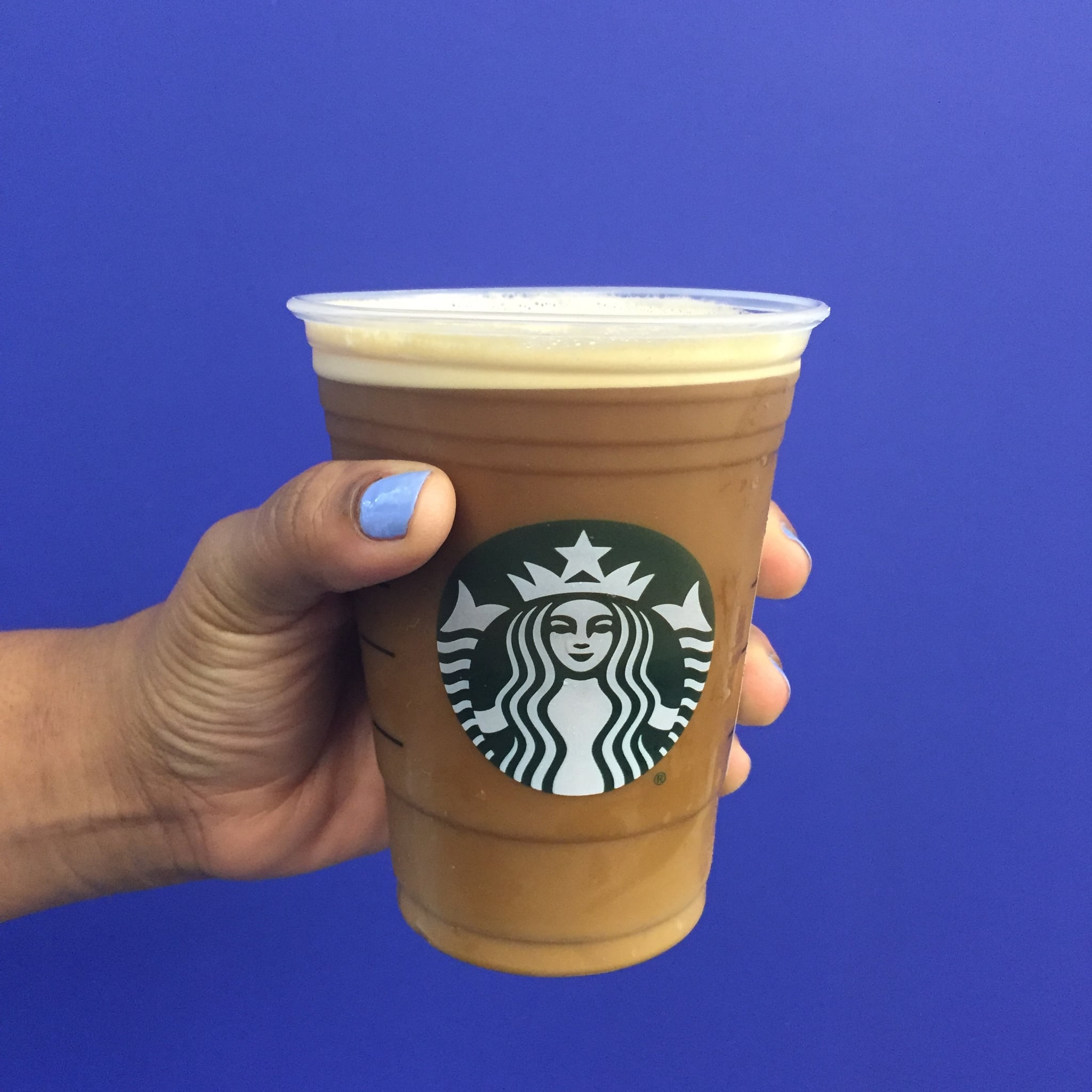 I'm so happy the holiday season is back at Starbucks, because its mulling spices are so on point. I would happily put these spices in just about anything, which is why the new Spiced Sweet Cream Nariño 70 Cold Brew is right up my alley.
The drink, which is served with no ice and no lid, starts with Starbucks' mulling spices at the bottom of the cup. The spice blend includes cinnamon, anise, nutmeg, and vanilla. The spices are topped with nitro cold brew, which is then topped with a float of sweet cream.
I was already fond of Starbucks' Vanilla Sweet Cream Cold Brew, so the addition of the mulling spices really just made this my dream drink. The spices give this drink a true holiday feel, but because it's a cold drink, it's something I can easily grab in the morning and enjoy all day. (Cold coffees have always felt more like a day-long drink that I can sip on at my leisure, whereas a hot drink has never been my go-to in the morning.) This drink still has that bold cold brew taste, and the sweet cream provides just a hint of sweetness that pairs nicely with the spices, which you really only taste at the end.
It's so good, you guys, really. So if you're a Starbucks Rewards member, you can get your hands on this new drink as of today before it lands in US and Canadian stores later this month. I highly recommend that you do just that.
Image Source: POPSUGAR Photography / Hedy Phillips