Starbucks Holiday Spice Flat White
Starbucks's Holiday Spice Flat White Is Like Christmas in a Cup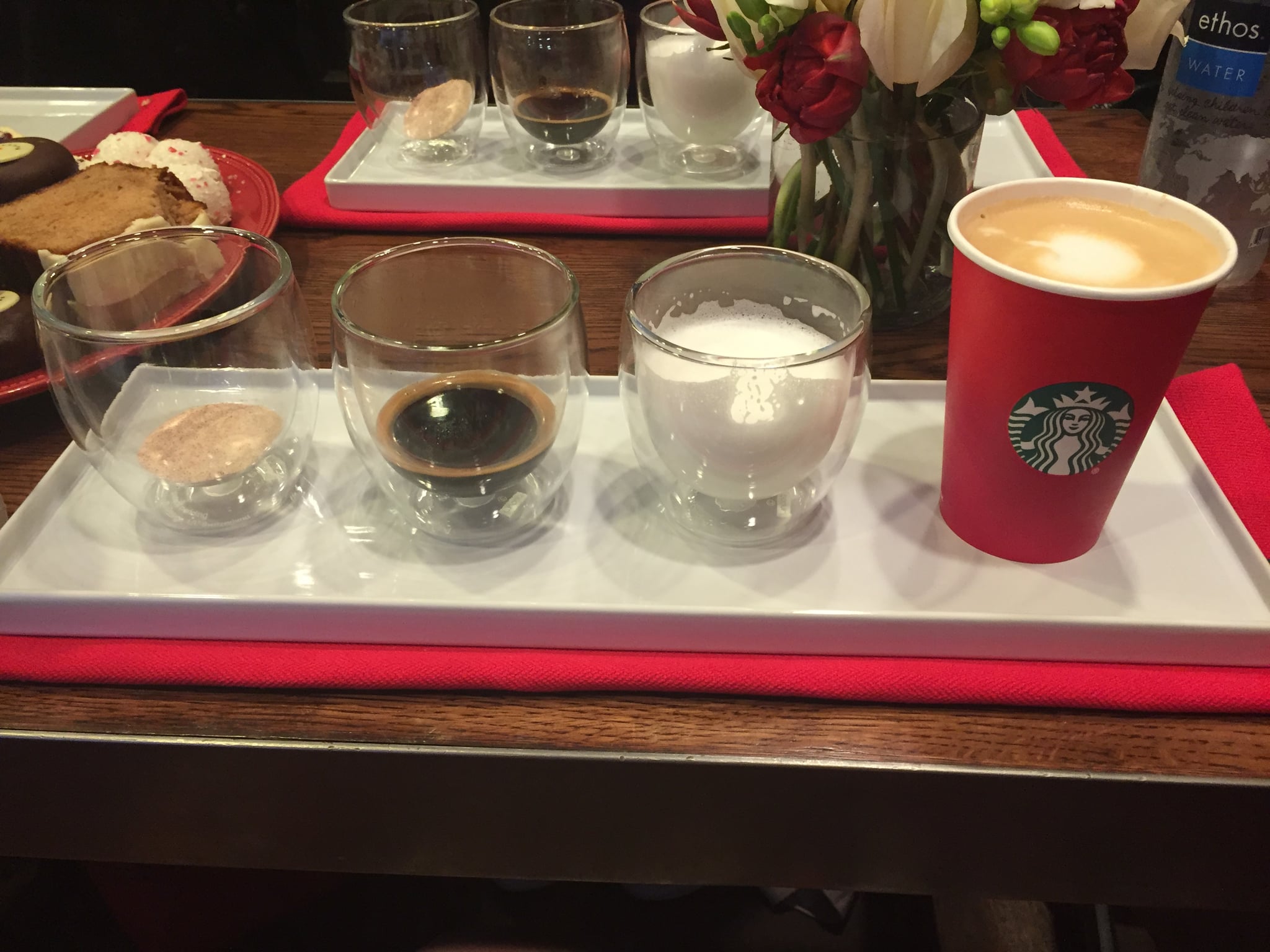 Just in time for the Winter season, Starbucks is introducing another new drink (other than the gingerbread tea latte): the Holiday Spice Flat White. It's like the typical flat white already on the menu, but the drink starts with Starbucks's holiday spice mix, which is basically Christmas dust.
We got a behind-the-scenes look at how the Holiday Spice Flat White is made, including a deconstructed view of the drink. It starts with the Holiday Spice blend, which combines such flavors as cinnamon, clove, and citrus. On its own, the blend, to me, is reminiscent of all of my favorite childhood cereals. The spices are then topped with a ristretto shot of the Christmas blend, followed by free-poured steamed whole milk. The addition of the espresso and milk mellows out the spices and gives them a subtle touch that adds warmth and nostalgia.
As someone who tends to prefer tea over coffee, I can say that the addition of the Holiday Spice Blend to the Flat White is enough to bring me over to the coffee side. The spice blend is just really lovely, and I'd be happy to add it to any of my drinks or maybe even use it to bake cookies. It's really that good.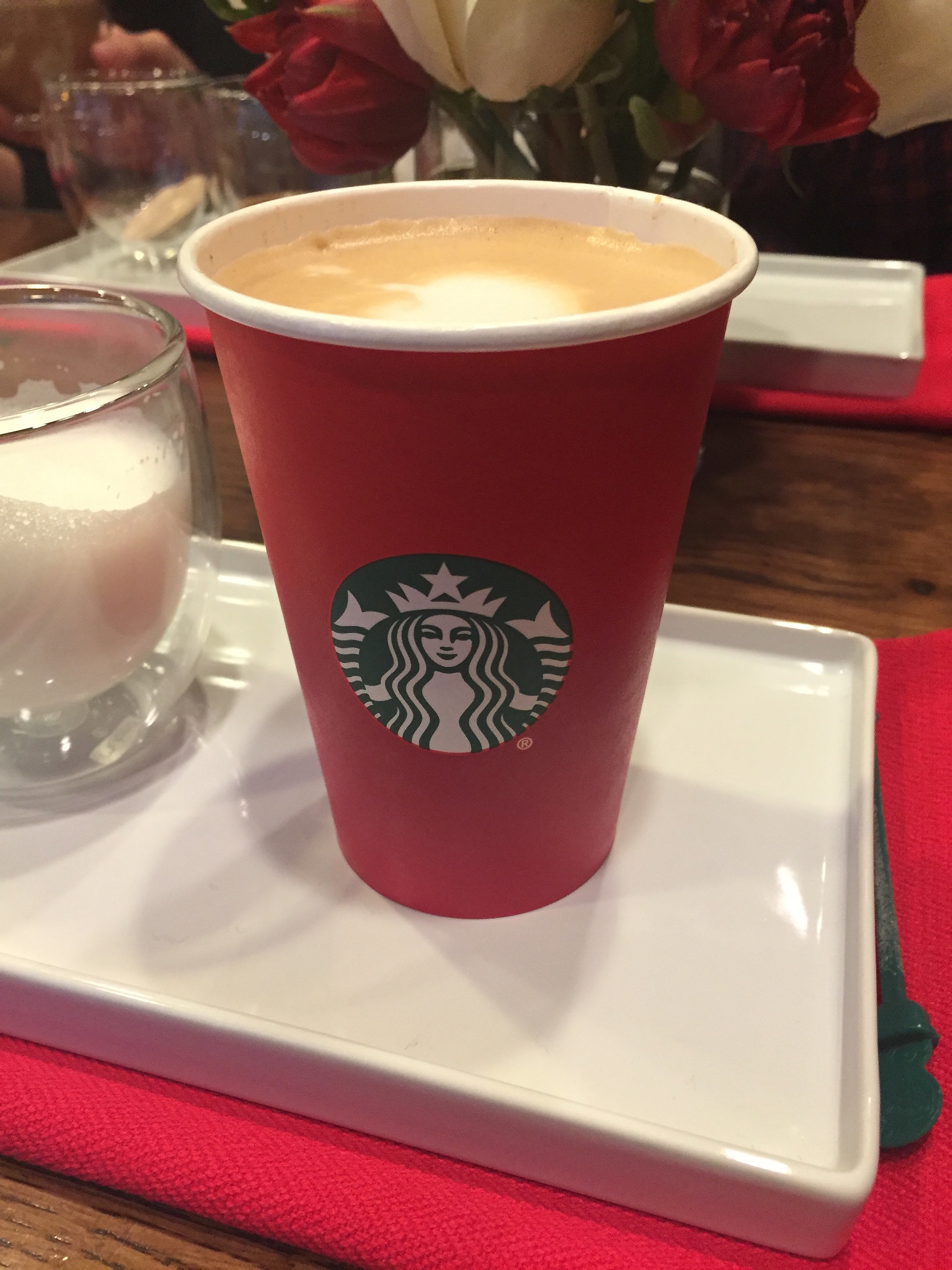 Image Source: POPSUGAR Photography / Hedy Phillips