Strawberry Jalapeño Buffalo Sauce Recipe
Disneyland Inspired This Strawberry-Jalapeño Buffalo Sauce Recipe!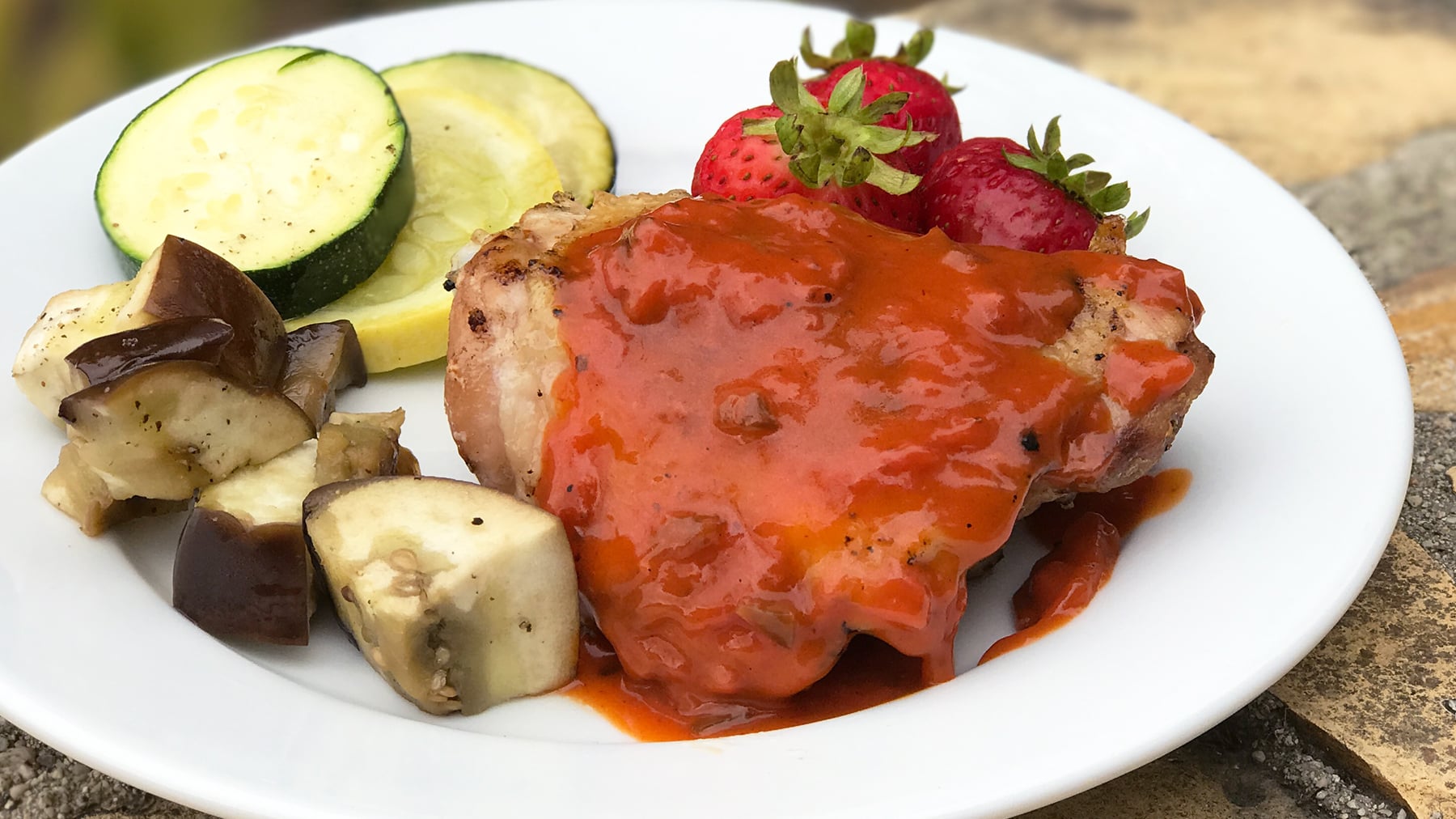 While at Disneyland, I accidentally discovered that strawberry sauce and buffalo sauce actually work together in perfect, sweet-and-spicy harmony when I combined fried chicken with funnel cake. I knew I wanted more, so I set out to make my own funky sauce. I was planning on just using it on wings, but after one taste, I want to put this stuff on everything.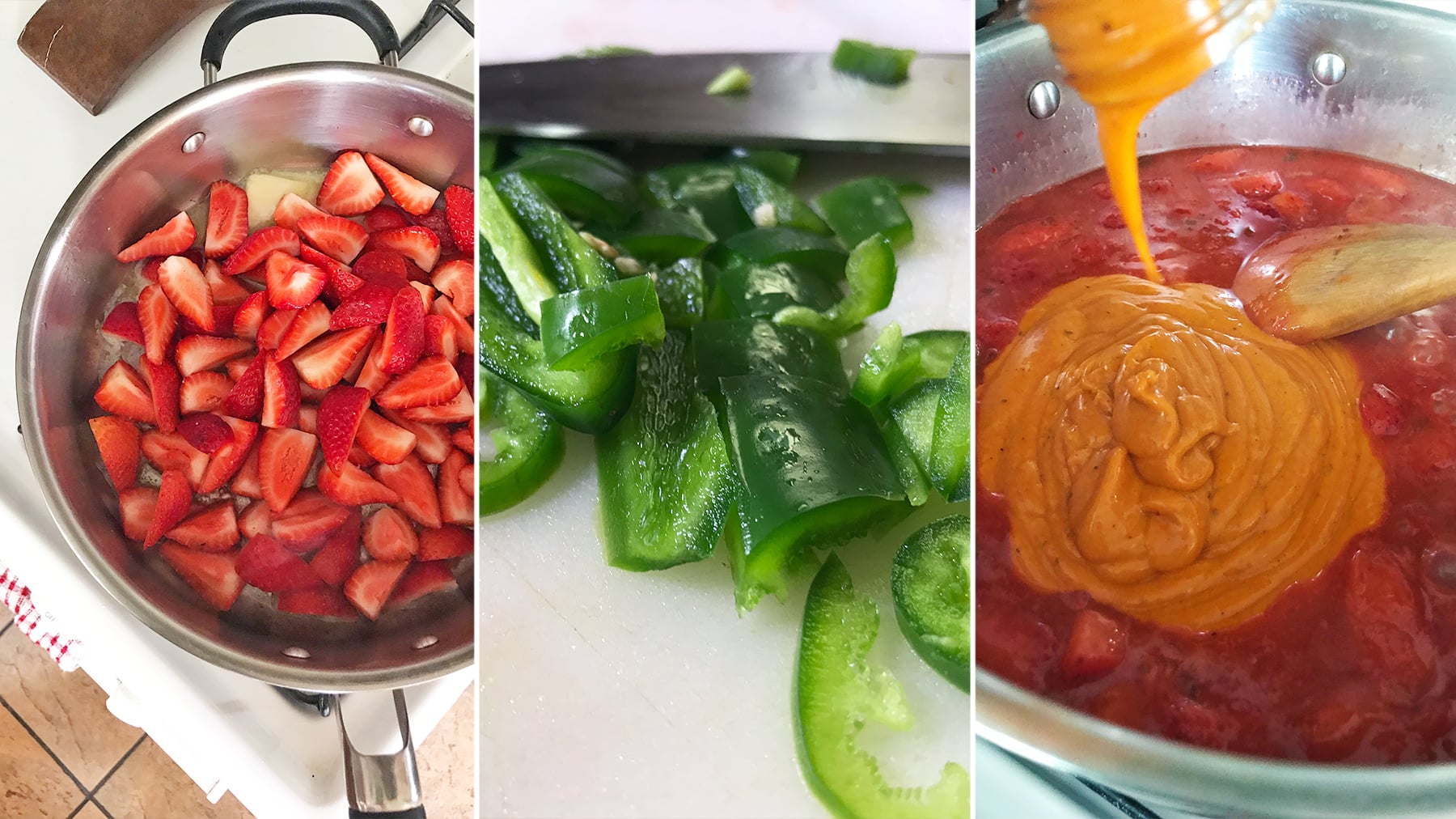 For the buffalo sauce, I like to add a little mustard for a unique flavor. The other trick is to make sure you're cooking the strawberries long and low. The juices will have time to intensify in flavor and the berries will soften to a nice texture for the sauce. I'm always scared of chopping jalapeños (one accidental eye wipe is more than enough to cure you of that). I like to wrap my hand in a plastic bag turned inside out, so afterwards, not only can I scoop the diced peppers up with a protected hand, but I can also neatly secure any leftovers in the zippered bag for later.
Strawberry-Jalapeño Buffalo Sauce
From Nicole Iizuka, POPSUGAR Food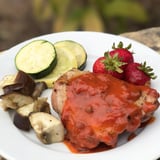 Ingredients
For the buffalo sauce:
1 cup cayenne pepper sauce
1/3 cup butter, melted
2 teaspoons honey mustard
1 teaspoon sugar
1 teaspoon cayenne pepper
1/2 teaspoon garlic powder
1/2 teaspoon Worcestershire sauce
2 teaspoons water
2 teaspoons cornstarch
For the strawberry jalapeño sauce:
1 1/2 tablespoons butter
2 cups strawberries, quartered
1/4 cup brown sugar
2 jalapeños, seeded and diced
2 teaspoons salt
1 tablespoon lemon juice
1 1/2 cups buffalo sauce
Directions
To make buffalo sauce: Add all of the ingredients to a blender and process on high until incorporated.
Pour sauce into a sauce pan over medium-high heat and simmer for 20 to 30 minutes, or until the sauce is thickened slightly. Set aside 1 1/2 cups of buffalo sauce and refrigerate leftovers in an airtight container until ready to use.
To make strawberry jalapeño buffalo sauce: Into a sauce pan over medium low heat, melt butter. Add strawberries and cook for 10 to 12 minutes, stirring frequently, until the strawberries have softened and the liquid is red. Stir in brown sugar, jalapeños, salt, and lemon juice. Cook for an additional 12 to 15 minutes. Stir in buffalo sauce. Cook for another few minutes to warm up the buffalo sauce and use a fork or immersion blender to mash the cooked strawberries. Serve warm over grilled chicken or grilled cauliflower.
Information
Category

Main Dishes

Cuisine

North American

Yield

3 cups

Total Time

39 minutes, 59 seconds