Swedish Fish Oreos
The Newest Oreo Flavor Will Make You Question Everything You Believe In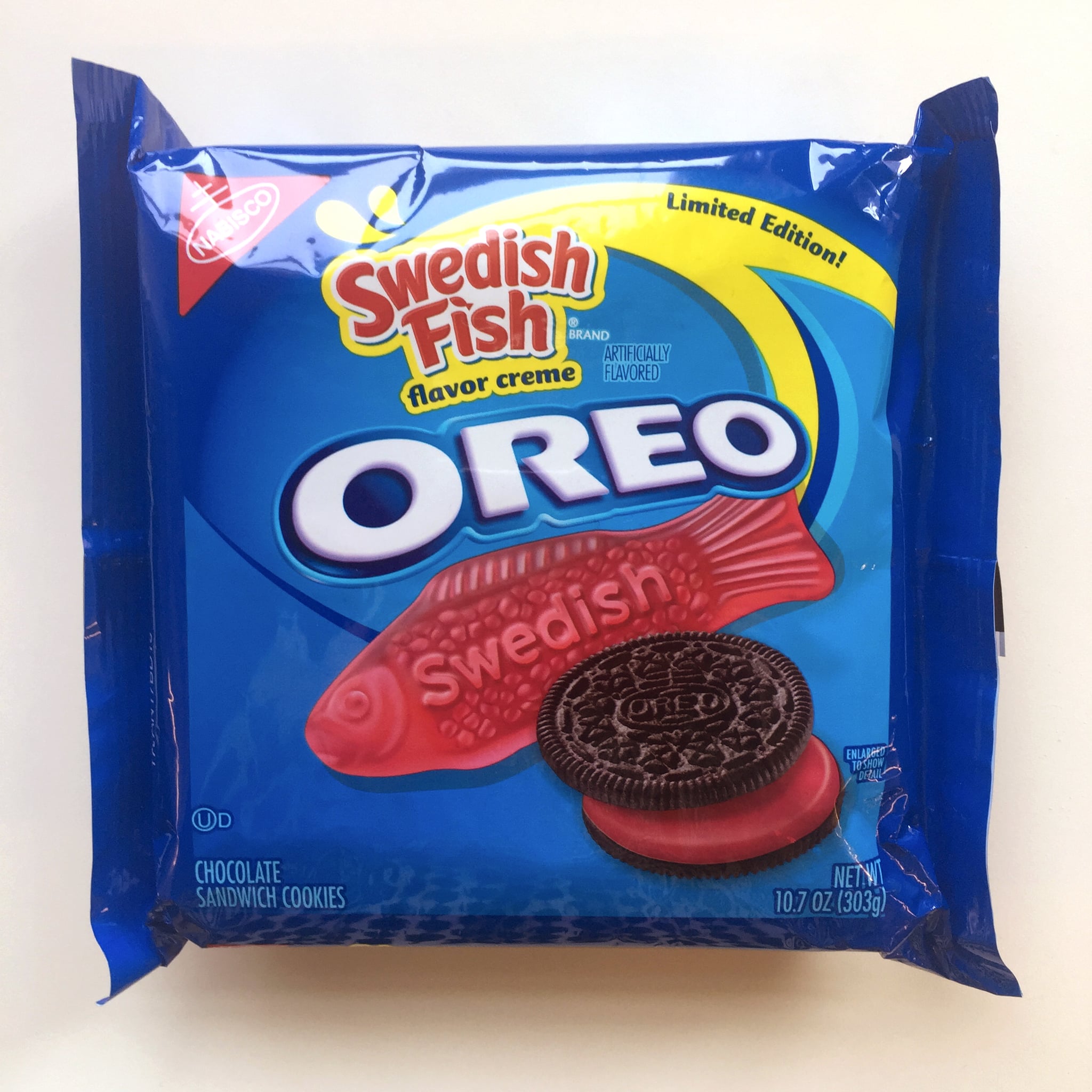 No, it's not April, and this is not a cruel joke: Swedish Fish Oreos are happening. To be honest, we're not that surprised that Oreo has gone this far, because the brand's unpredictable limited-edition flavors have ranged from blueberry pie to cinnamon bun, and that's just in this year alone. Here's everything we know about this new flavor.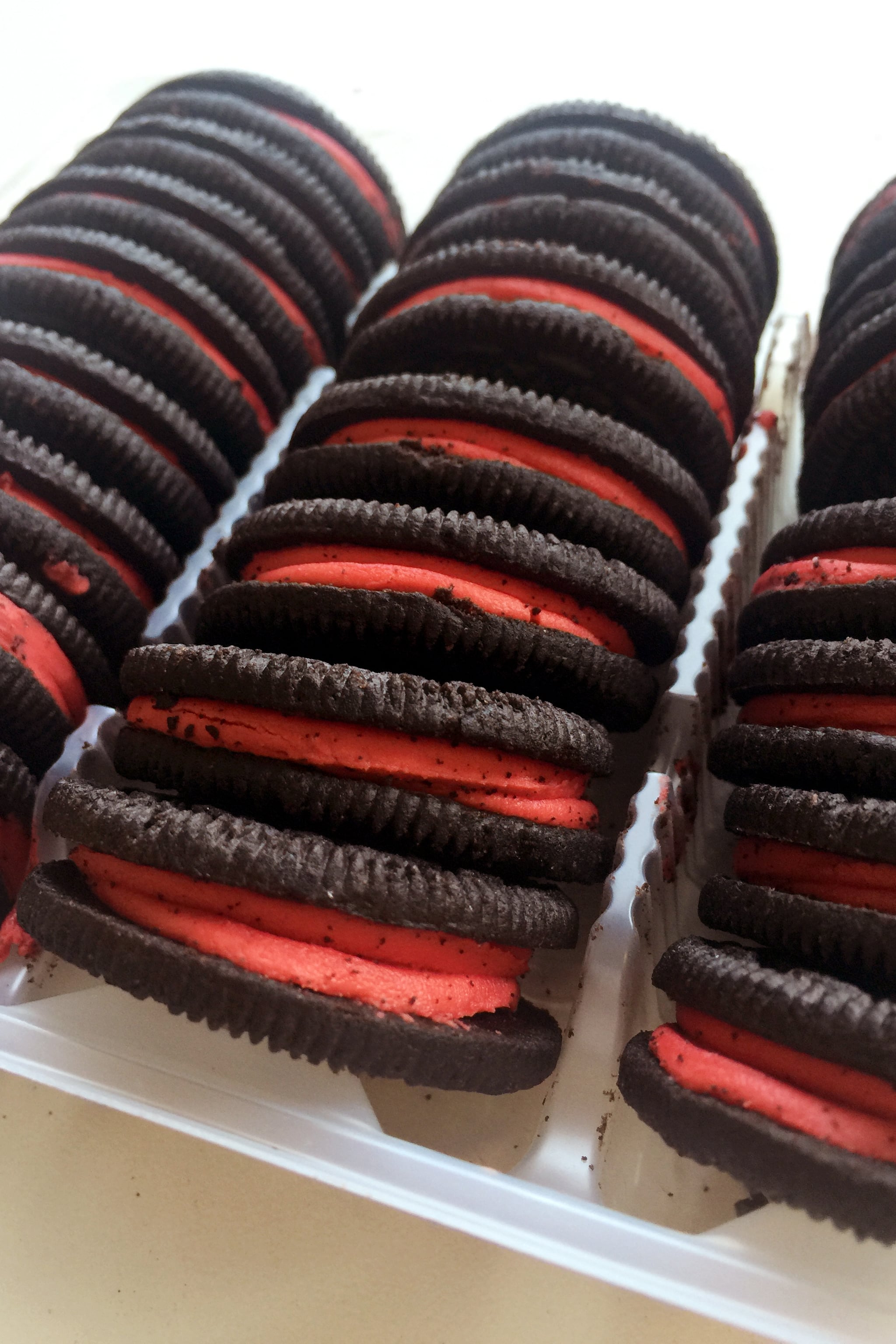 These cookies are exclusive to Kroger. So if you live near a Kroger, you're in luck! Or perhaps not, depending on how they taste.
The package costs $3.
According to the first to reviewer of the cookies, Dan of The Impulsive Buy, the cream filling does taste exactly like Swedish Fish, but it's a little off-putting. "This creme isn't perfectly pillowy, soft, and squishy. It's a little more sticky, chewy, and dare I say . . . slimy," Dan wrote.
We recently tried them and have to say they taste like cherry Chapstick, and the filling has a similar waxiness. The Oreo cookie is the only thing that saves this.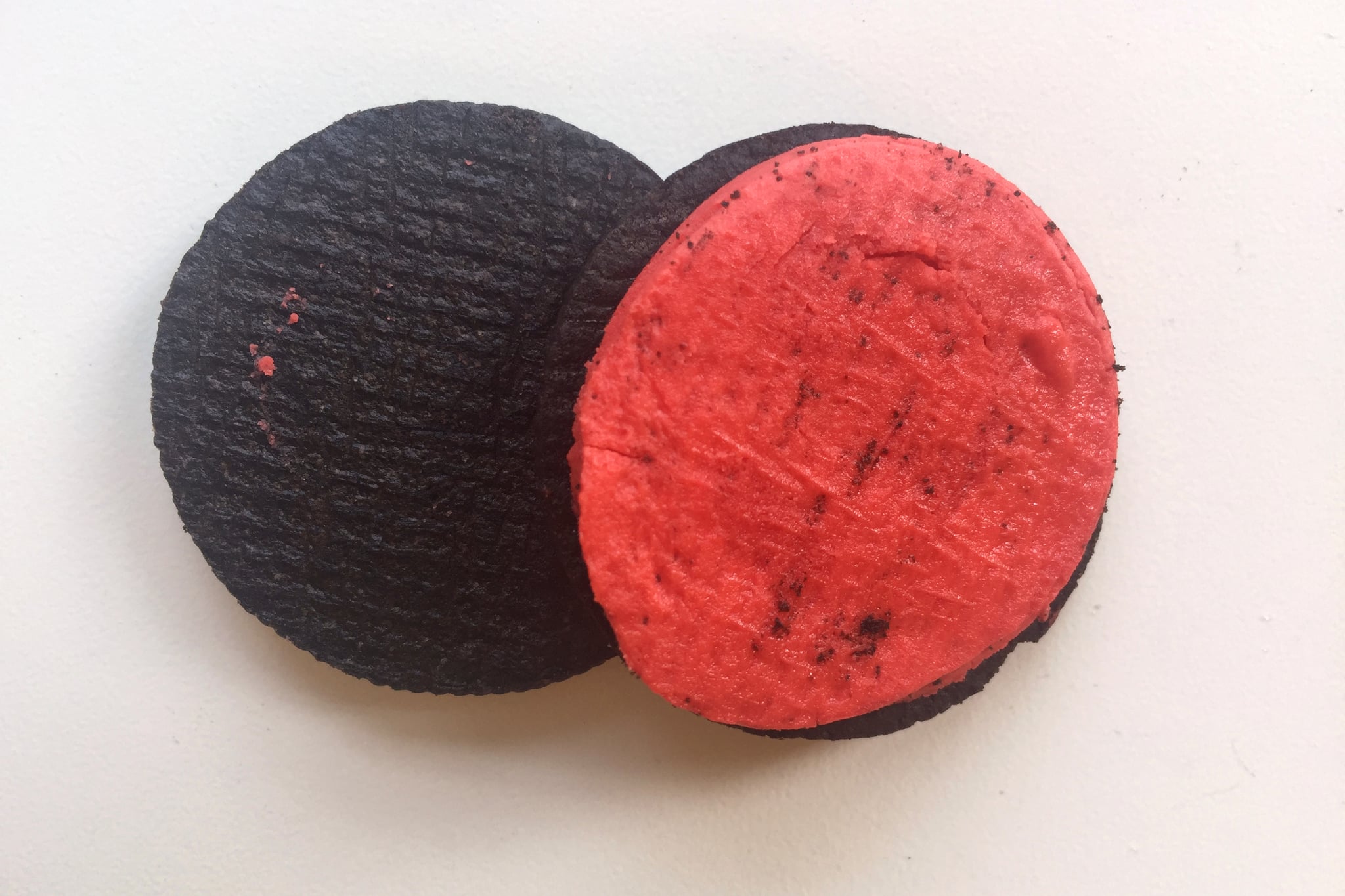 Are you horrified or eager to taste them? Let us know in the poll.
Image Source: POPSUGAR Photography / Anna Monette Roberts
Would you try Swedish Fish Oreos?
WTF? I want no part of this.