What Is an Instant Pot?
Why There's So Much to Adore About the Instant Pot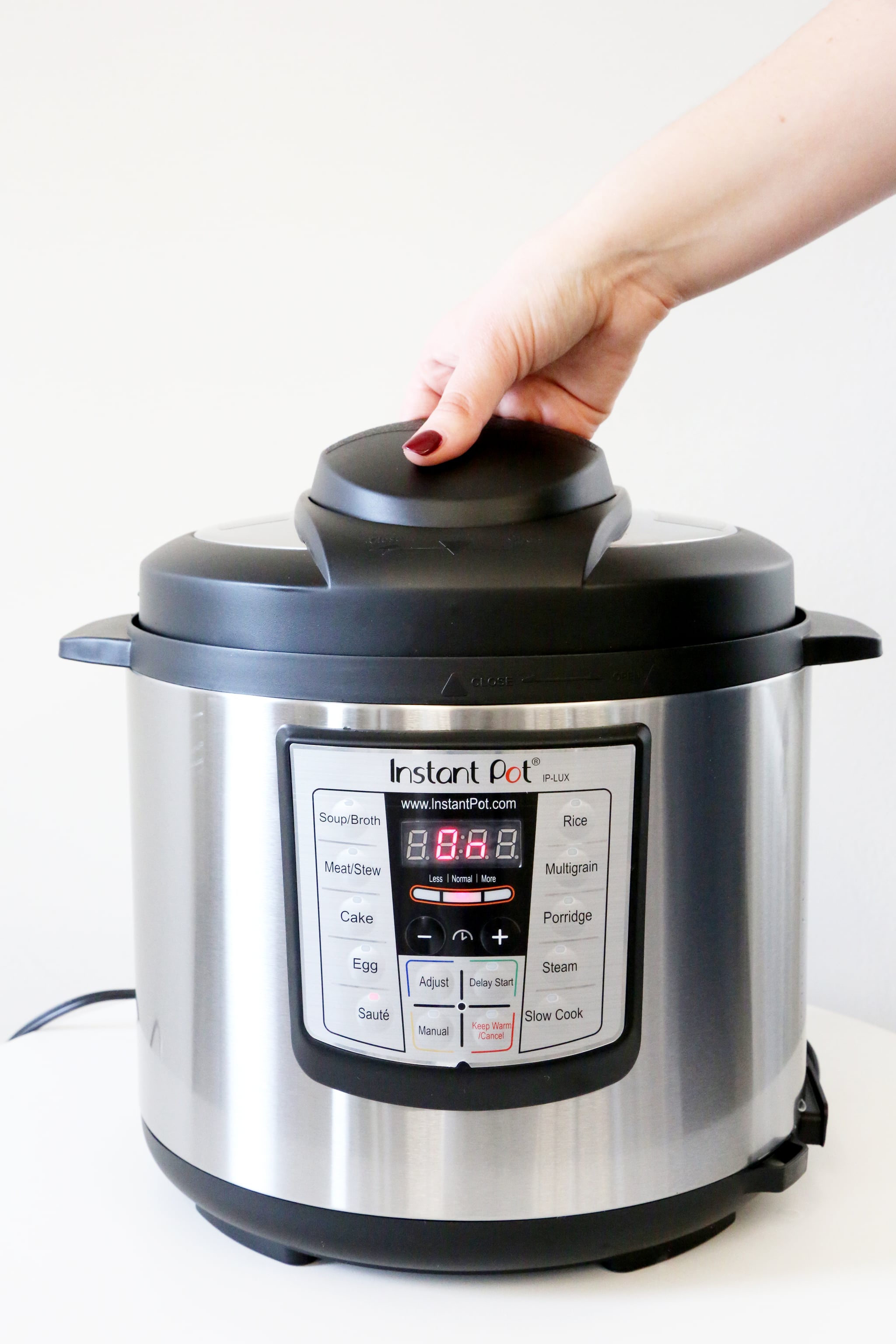 Everyone has been talking about the Instant Pot. It's currently a top-selling kitchen item on Amazon. Despite its widespread popularity, is the multifunctional cooking device worth it? For a while, I scorned the Instant Pot like a unitasker. I already owned a rice cooker, pressure cooker, and slow cooker, after all. So why would I spend the cash for another appliance? Despite my initial judgments, I still felt pulled to try the cooker out and determine if it's a gimmicky fad or not. Let's just say, the results really surprised me and greatly exceeded my expectations. If you're wondering if an Instant Pot is for you (or IP, as seasoned users call it), here's a list of awesome things to know about the Instant Pot.
Cook all the things in record time. The Instant Pot is essentially a pressure cooker that also has sauté and slow-cooker functions. Pressure cookers reduce cook time significantly. We're talking steel-cut oats in 10 minutes and chicken breasts in eight minutes. Most, if not all, dishes can be prepared in 20 minutes or less.
The sauté function is truly awesome. You can adjust the heat, but I found it caramelizes veggies and meat faster and more uniformly than even stovetop cooking. As a bonus, nothing caked onto the bottom of my IP.
You can switch between functions. Sear meat in the sauté function, then pressure cook or slow-cook it! Pressure cook something, then keep it warm. Changing up the functions allows you to create complex dishes in one pot.
It's easy to use. Though there are lots of buttons on an Instant Pot and seemingly random beeps, the user manual and recipe guide (that come with the cooker) break each one down quickly so you can dive right into cooking with your device. Just be sure to read them! You shouldn't go rogue with this device.
It does it all. While there are obvious things like making broth, soups, shredded chicken, and chili, the cooker does some extraordinary things. Make a big batch of eggs (frittata style). Steam up cake and cheesecake. Use it as a rice cooker. Defrost and cook frozen-solid meat in minutes. Forgo soaking dried beans and cook them in about 20 minutes. Make mac and cheese and other pasta dishes in only one pot. The list goes on . . .
Cleaning is a breeze. I laughed as I lifted the IP pot and rinsed it in record time. The lightweight pot seems to be nonstick (in my experience), so all it needs is a fast, sudsy scrub-down, no exertion required.
There's endless learning. Instant Pot's website and Pinterest's results for Instant Pot are two awesome sources of recipe inspiration and tips. There's also Facebook's Instant Pot Community that's very active (over a million users), where you can post or read troubleshooting questions and recipes.
All right, I love my Instant Pot. It's the ideal cooking appliance for busy people who are on a budget and want to cook homemade meals but lack one crucial thing: time! While I'm sure there are downsides to the Instant Pot, I haven't discovered them yet.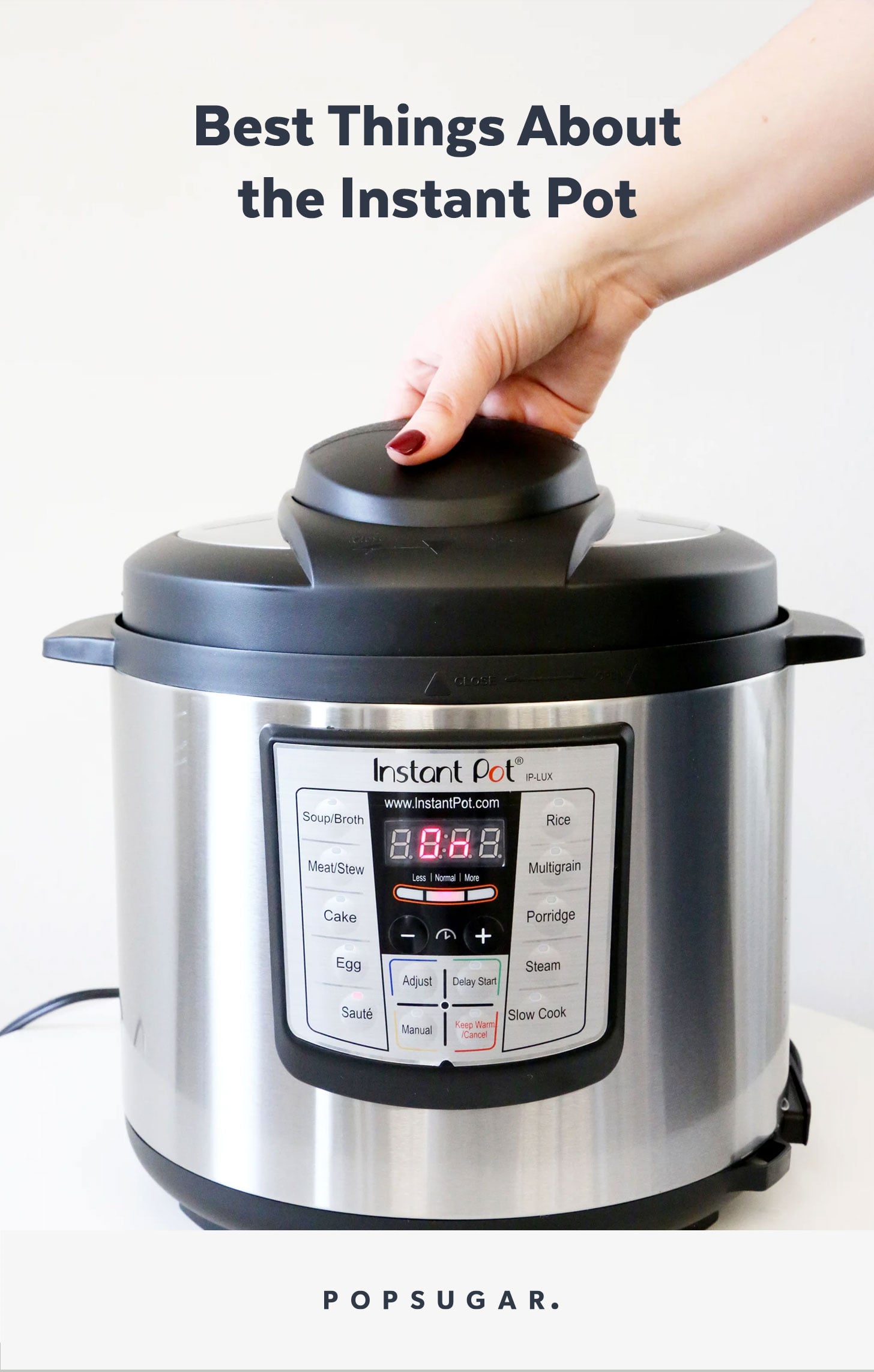 Image Source: POPSUGAR Photography / Anna Monette Roberts