Where to Find Cookies and Cream Churros at Disney World
Disney World Is Now Offering Cookies and Cream Churros That Taste Like Oreos!
There's officially a new menu item to add to the list of the best foods at Disney World: Cookies and Cream Churros! This game-changing new snack is currently on the menu at Tortuga Tavern in Magic Kingdom, according to the Disney Food Blog. An order of new creme-filled chocolate churros costs $6 and comes with eight mini churros. Plus, every order is served with a container of chocolate sauce for dipping, because you can never have too much chocolate. "The chocolate and cream flavor is terrific (straight up Oreo, really), and the outside texture still offers that slightly crunchy churro crisp," the blogger wrote.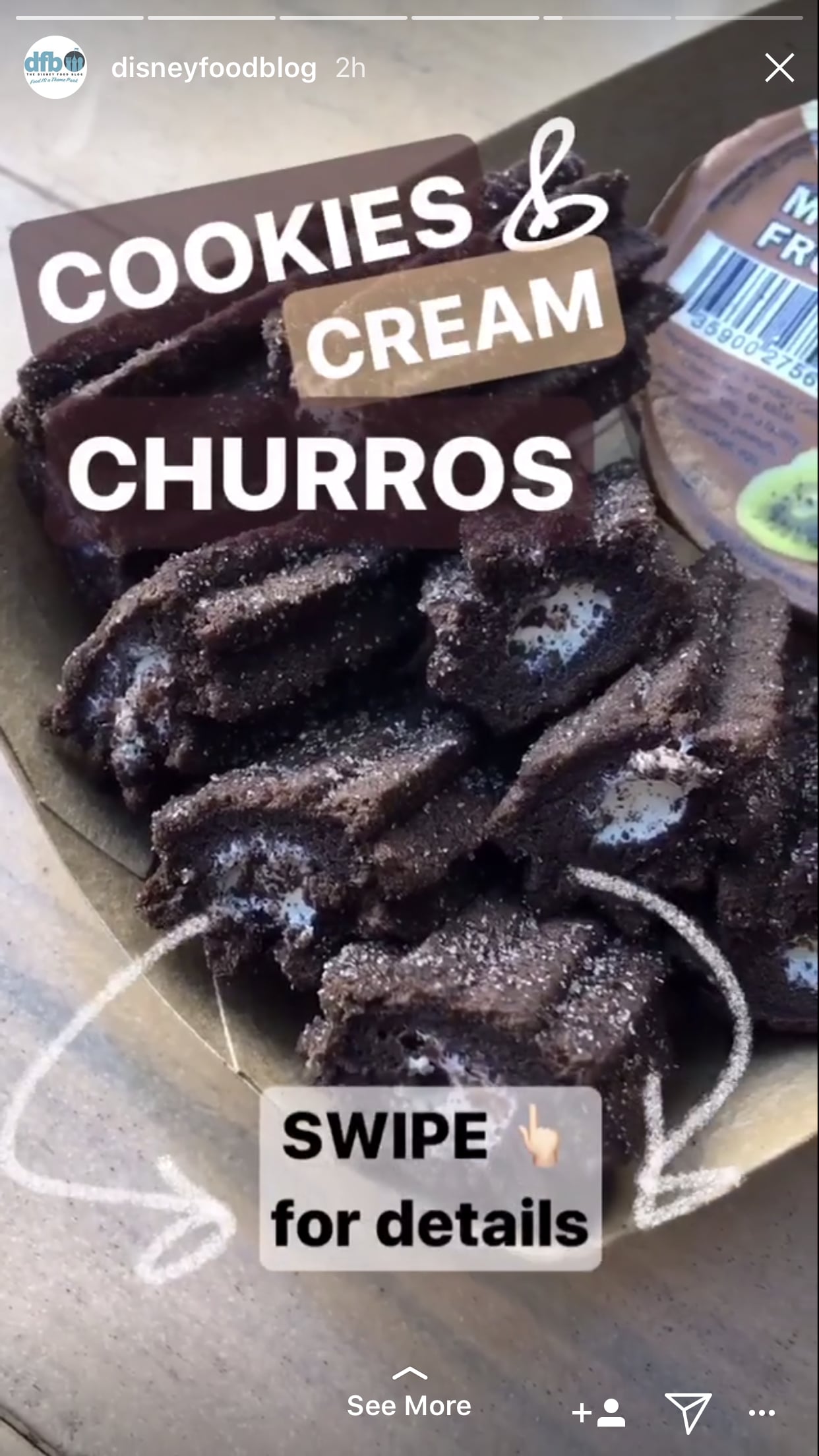 Source: Instagram user Disney Food Blog
A warm and chewy churro that tastes exactly like an Oreo is basically our dream dessert — and eating it at Disney World makes it even better! If you can't swing a trip to Disney World, you can make our Oreo churro recipe at home.