Williams Sonoma Halloween Bark
Your Halloween Candy Stash Isn't Complete Without Williams Sonoma's Spooky Bark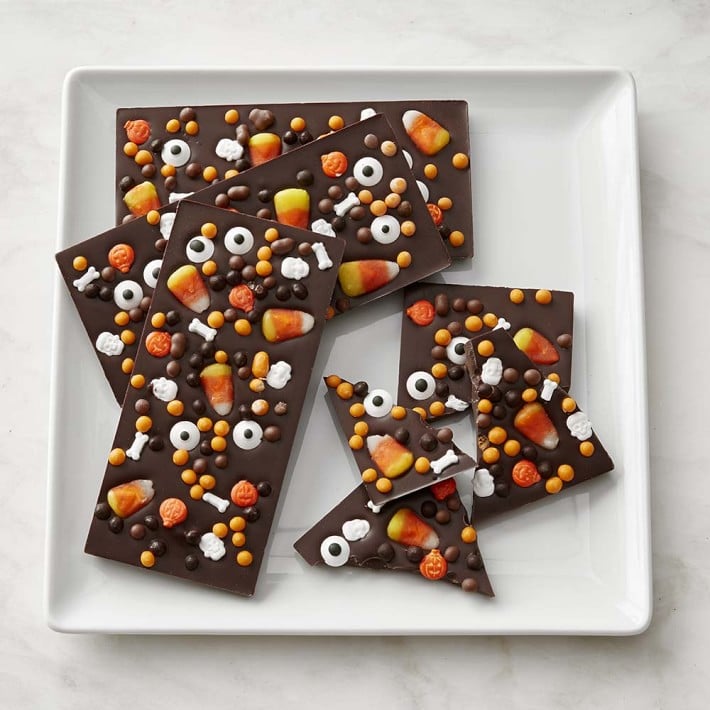 Williams Sonoma's iconic peppermint bark is a staple during the holidays, but a bark covered in skulls and candy corn has our attention at the moment. In case you missed it, a Williams Sonoma Halloween Bark ($40) exists, and now we're convinced our stash of Halloween candy this year won't be complete without this spooky sweet treat! The bark is made with semisweet Belgian chocolate and is sprinkled with lots of edible skulls, bones, eyeballs, and jack-o'-lanterns, crispy pearls, and candy corn. It comes in a package with four four-ounce bars, making it the ideal gift for a Halloween party or an easy way to get out of making your own Halloween desserts.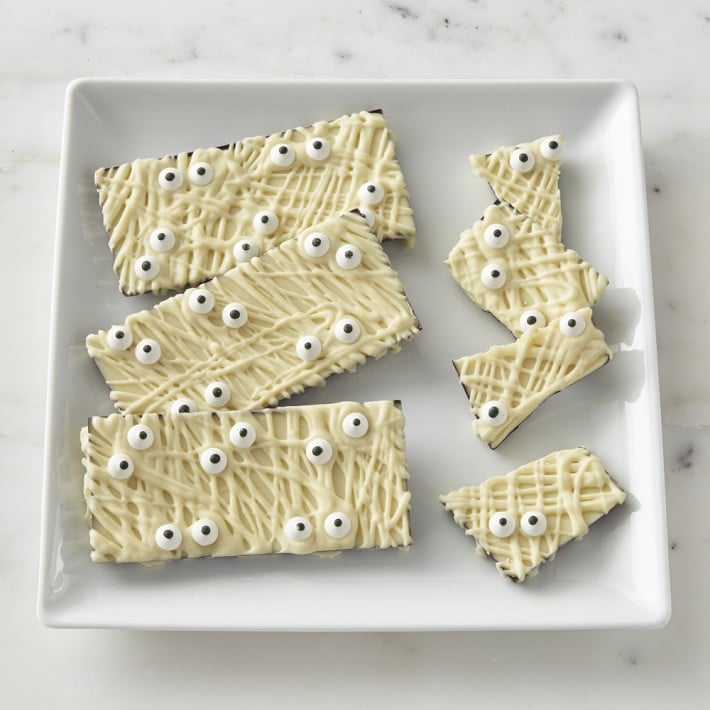 If you're more of a white chocolate fanatic, there's good news for you, too. There's a Williams Sonoma Mummy Bark ($40) that's just as cute . . . if not cuter! This time, the bark starts with semisweet dark Belgian chocolate and then is covered in drizzles of white chocolate that give it a mummified look. Candy eyeballs are the finishing touch on this adorable and somewhat-creepy chocolate treat.
Peppermint bark is certainly an irreplaceable wintertime dessert, but these festive Halloween versions just might be our new favorite.
Image Source: Williams Sonoma