The 9 Best Oreo Products of ALL Time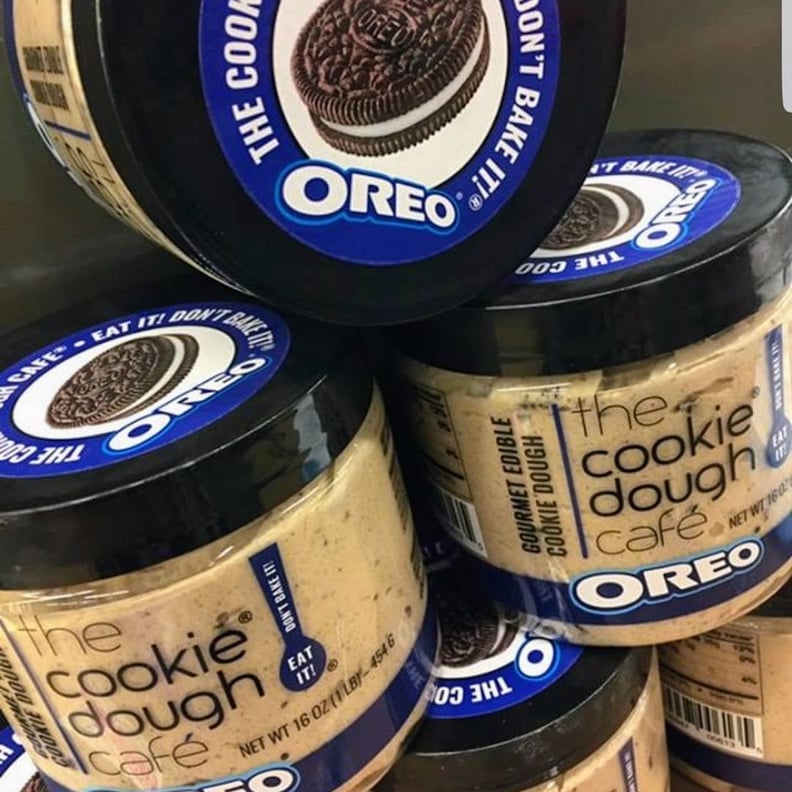 How real is your love of Oreos? If it's really real, you definitely pride yourself in keeping up with every crazy new Oreo flavor to be released, and you'll always choose the Oreo version of every dessert possible. If that sounds like you, you've got to try these nine epic products for serious Oreo connoisseurs only — that is, if you haven't yet. We're giving our Double Stuf package a break by turning to these lesser-known but equally amazing Oreo-flavored snacks, from ice cream bars to candy canes (yes, really). Prepare to search for all of these products that will help satisfy your never-ending Oreo cravings.
01
Oreo Edible Cookie Dough
We may or may not have reacted rationally when we discovered this edible Oreo cookie dough from The Cookie Dough Cafe. The online store offers tubs of egg-free edible cookie dough for purchase in a variety of flavors, including Confetti, but the new, cookies-and-cream-filled Oreo flavor is the best of them all. The Oreo cookie dough will be available online on Aug. 23, and it's also for sale at Mariano's Market.
02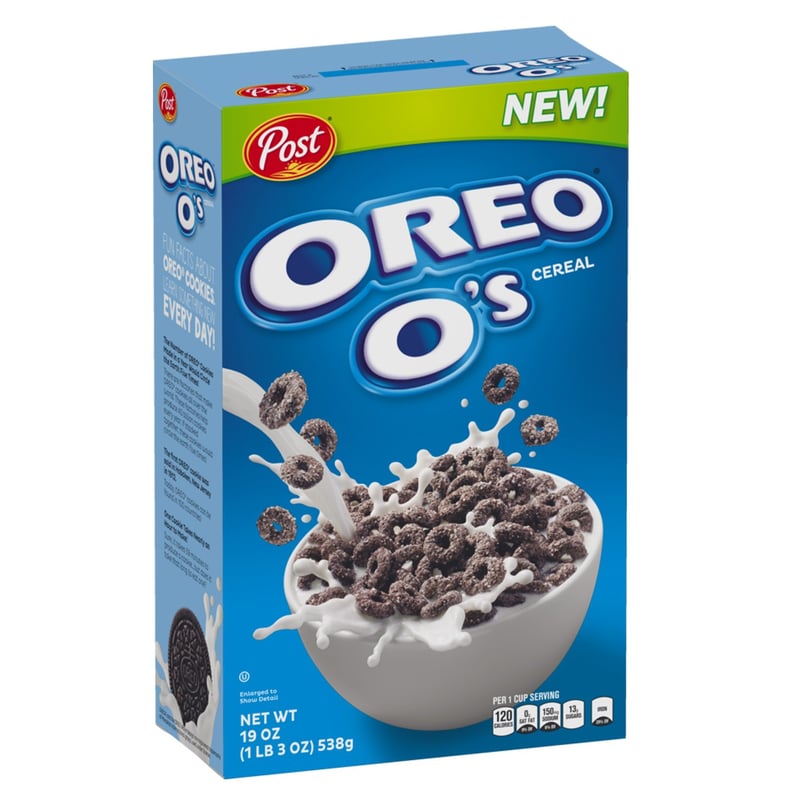 Oreo O's
You're not a true Oreo fan unless you eat Oreo O's for breakfast. And ICYMI, you can eat the '90s cereal anytime you want because Oreo O's are back! They returned after a 10-year hiatus and are available at Walmart exclusively through September, and then they'll be available at even more grocery stores nationwide.
03
Oreo Candy Canes
While Oreo candy canes don't appear to be available for purchase yet, we have high hopes they're coming our way. Instagram user candyhunting shared this sneak peek photo in June with the caption, "Christmas preview: New Oreo Cookies & Creme candy canes!"
04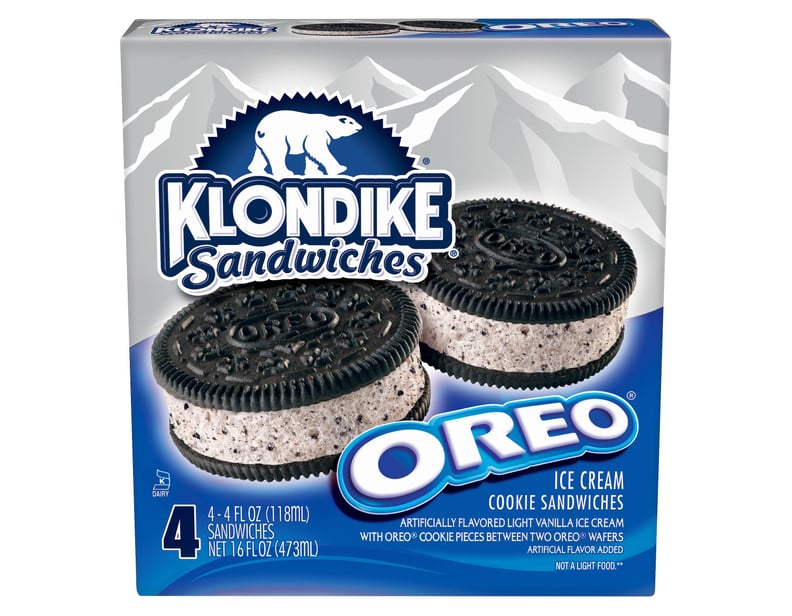 Oreo Klondike Sandwiches
There are ice cream sandwiches, and then there are Oreo ice cream sandwiches. With their soft Oreo cookies and Oreo-speckled vanilla ice cream filling, Klondike Sandwiches in Oreo have got to be on the top of the list of every die-hard Oreo fan's list of freezer staples.
05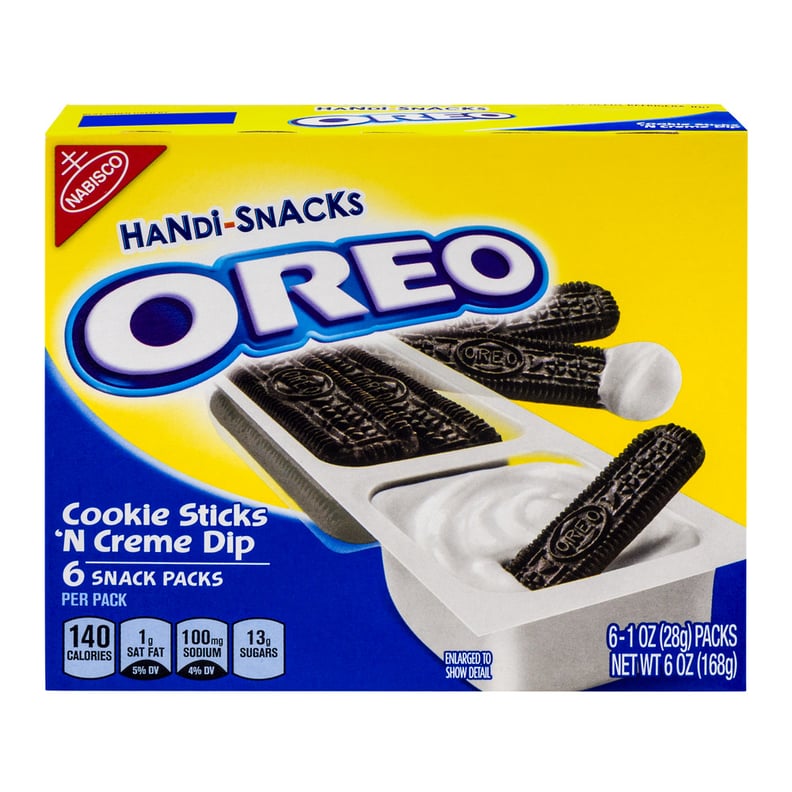 Oreo Handi-Snacks Sticks 'n Creme Cookies and Dip
Oreo Handi-Snacks remind us of those breadstick and cheese dipping snacks we grew up with, only 100 times better because they're a sweet version made of Oreo cookie sticks and icing-like vanilla dipping creme.
06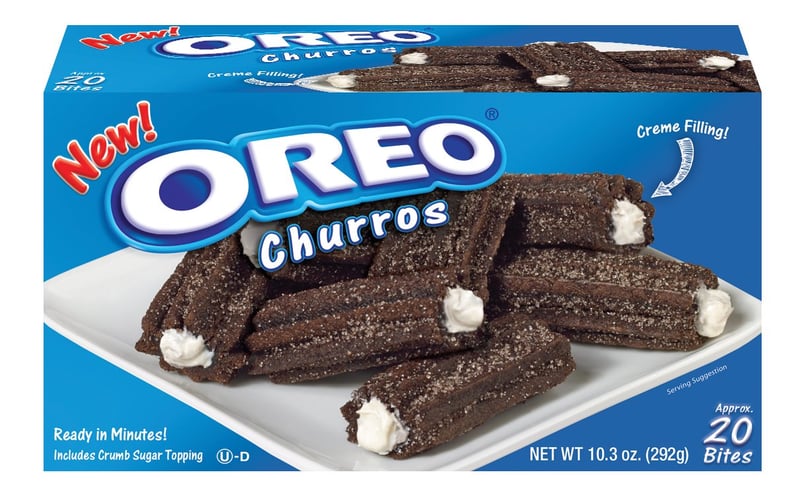 Oreo Churros
It was a glorious moment in 2015 when Oreo released churros. Thankfully, they're still around in grocery stores, and if you've forgotten about them, it's time to find some ASAP. The frozen Oreo churros must be baked or fried before serving, and they taste amazing while hot. The exterior has an Oreo crumb-sugar mixture, and the gooey creme filling reminds us of marshmallow fluff.
07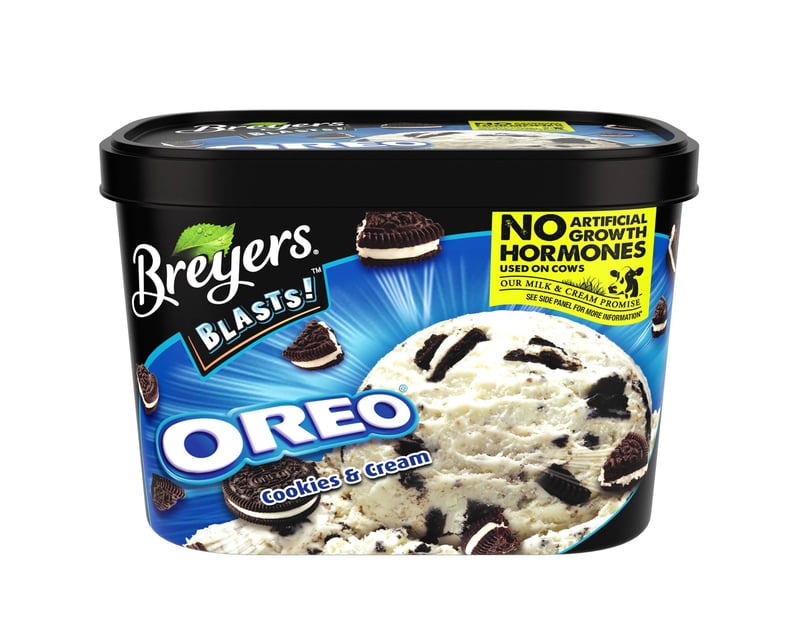 Oreo Breyers Blasts Ice Cream
The combination of vanilla ice cream and Oreo cookies is an unbeatable one, which is why Oreo Breyers Blasts ice cream will never go out of style.
08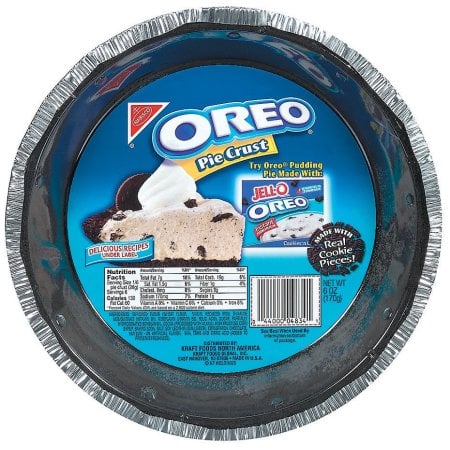 Oreo Pie Crust
09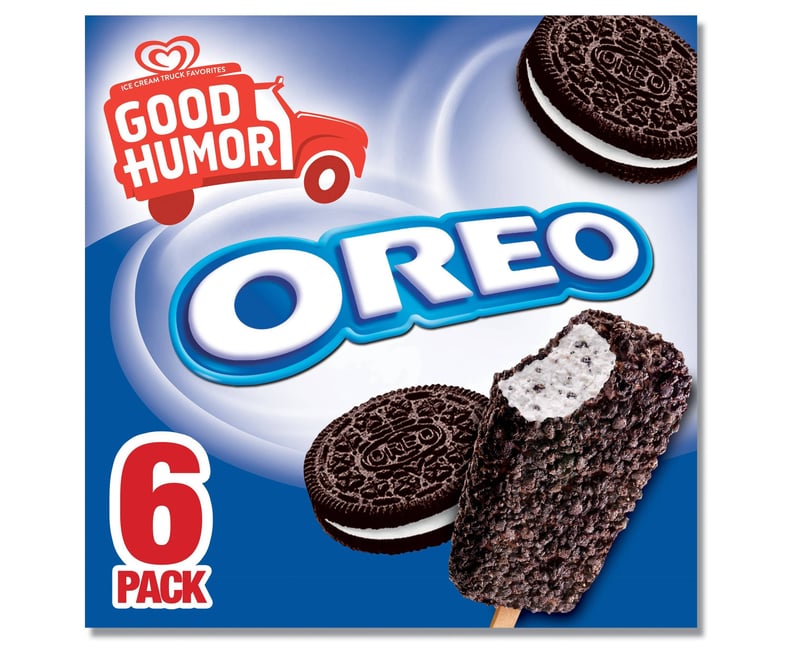 Good Humor Oreo Ice Cream Bars
Good Humor brings back the nostalgia of the beloved ice cream trucks of our childhood, but to be honest, we'd still eat the Oreo Good Humor flavor any day.