Bibim Naengmyeon Recipe With Photos
Learn to Make Bibim Naengmyeon, Spicy Korean Cold Noodles Ready in Just 10 Minutes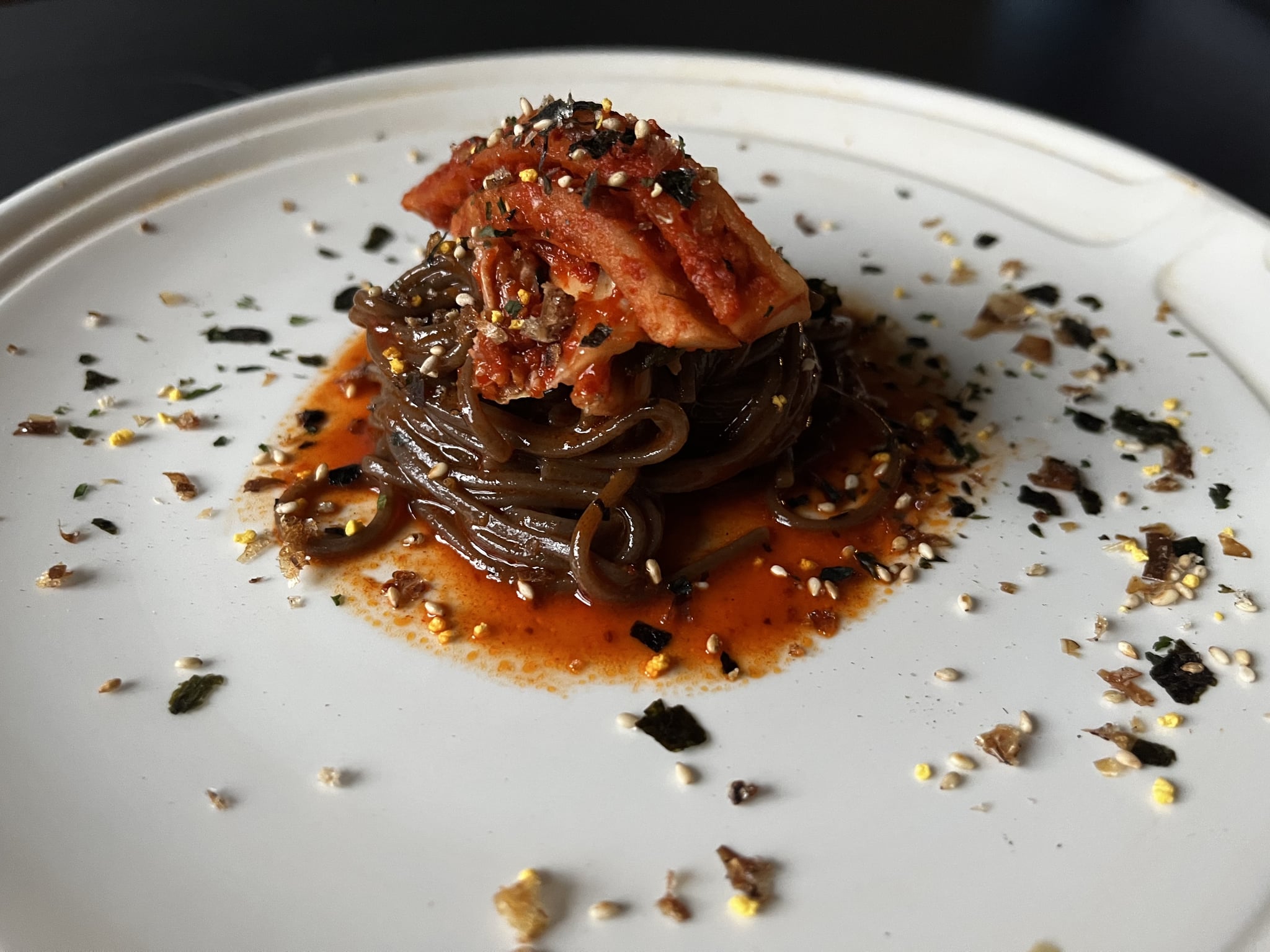 It's officially winter, so my mind is filled with foods that will keep me full and warm to brace the cold weather. While soups and stews are definitely at the forefront, another dish that reminds me of winter is bibim naengmyeon, or mixed cold noodles. It might seem weird to eat something cold to keep warm, but some Koreans believe that certain foods and ingredients are meant to be eaten seasonally, even if it might seem contradictory.
So in the summertime, Korean people will eat samgyetang, our version of chicken noodle soup. The chicken soup, rich with medicinal ingredients such as ginseng and dried jujube, is supposed to replenish the nutrients lost during the summer and helps energize the body during the hot summer heatwaves.
One of the main ingredients of mul naengmyeon, the broth version of bibim naengmyeon, is dongchimi, or white-radish kimchi, which was a wintertime staple back in the day. This is where the winter-based eating habit comes from, according to the Record of Seasonal Customs in the Eastern Kingdom. I remember growing up and hearing that eating naengmyeon helped keep you warm in the winter because it made you shiver and generate heat. Whether that's true or not I don't know, but regardless I'm eating naengmyeon year-round.
Traditionally, bibim naengmyeon is made with Korean buckwheat noodles, but my mom often made it with whatever we had on hand. That could mean somen, soba, or even spaghetti noodles. She later told me she made it so often because it required little to no effort on days when she felt too tired to cook.
It's now become my lazy-day meal because it takes 10 minutes or less to make. Seriously, it's that quick and easy. To make it, grab whatever noodles you have — this recipe uses Japanese soba noodles — and get some gochujang, maple syrup, soy sauce, rice wine vinegar, and whatever toppings you like.
I am keeping it very basic, so just some slices of kimchi and furikake on top for me. But these noodles go perfectly with a hard-boiled egg, sesame seeds, cucumber shreds, lettuce, or really any crunchy raw vegetable. If you eat meat, add some slices of chicken breast or beef for added protein. Seafood would also pair wonderfully with the noodles. For instance, the sweet flavor of boiled shrimp would pair wonderfully with the spicy, cold sauce to give you a Korean-style shrimp cocktail noodle.
This recipe is meant to be a baseline — once you get this down you can let your imagination run wild and customize the dish with whatever you like. But remember, sometimes simple is best, especially when it comes to bibim naengmyeon.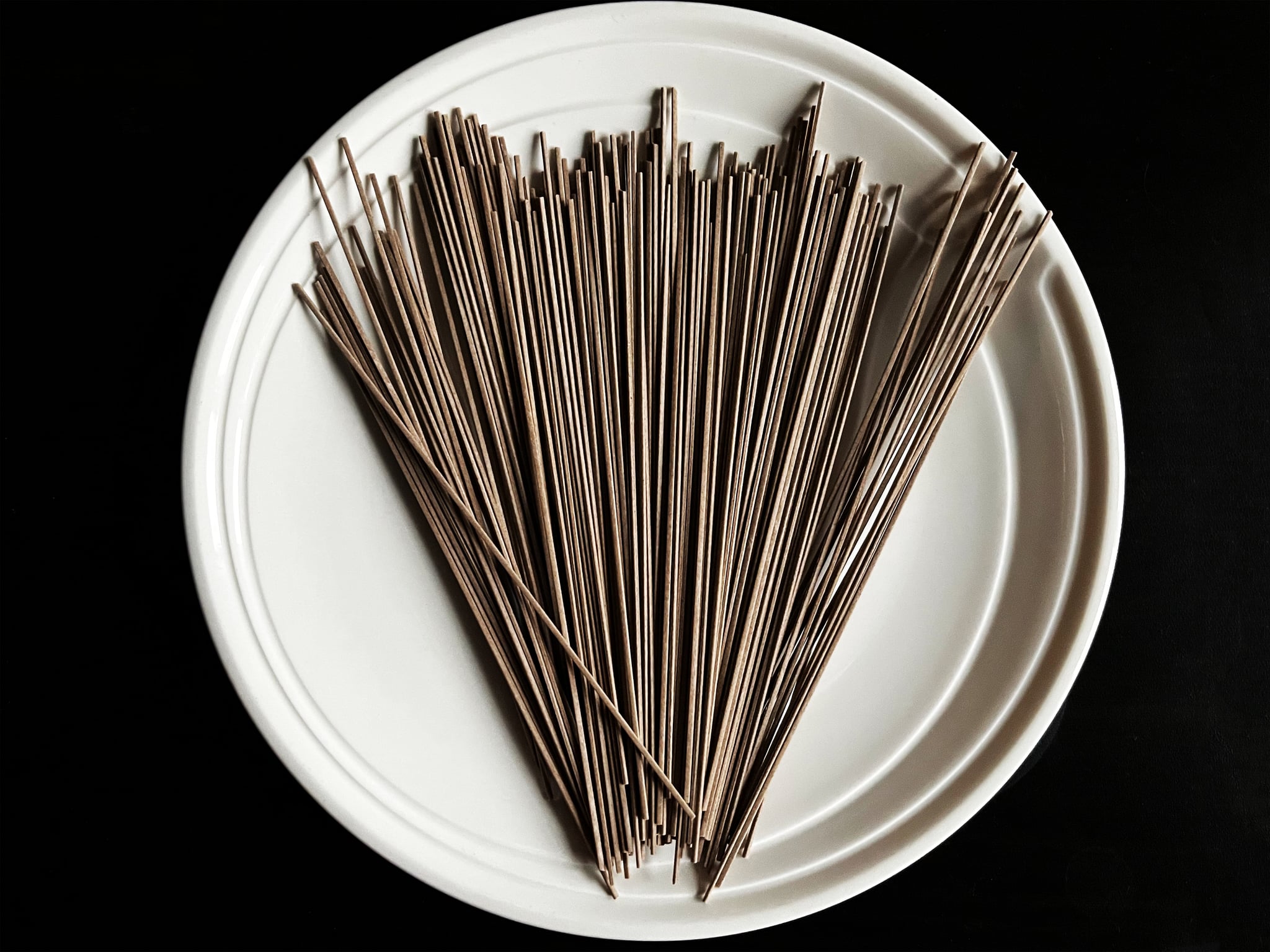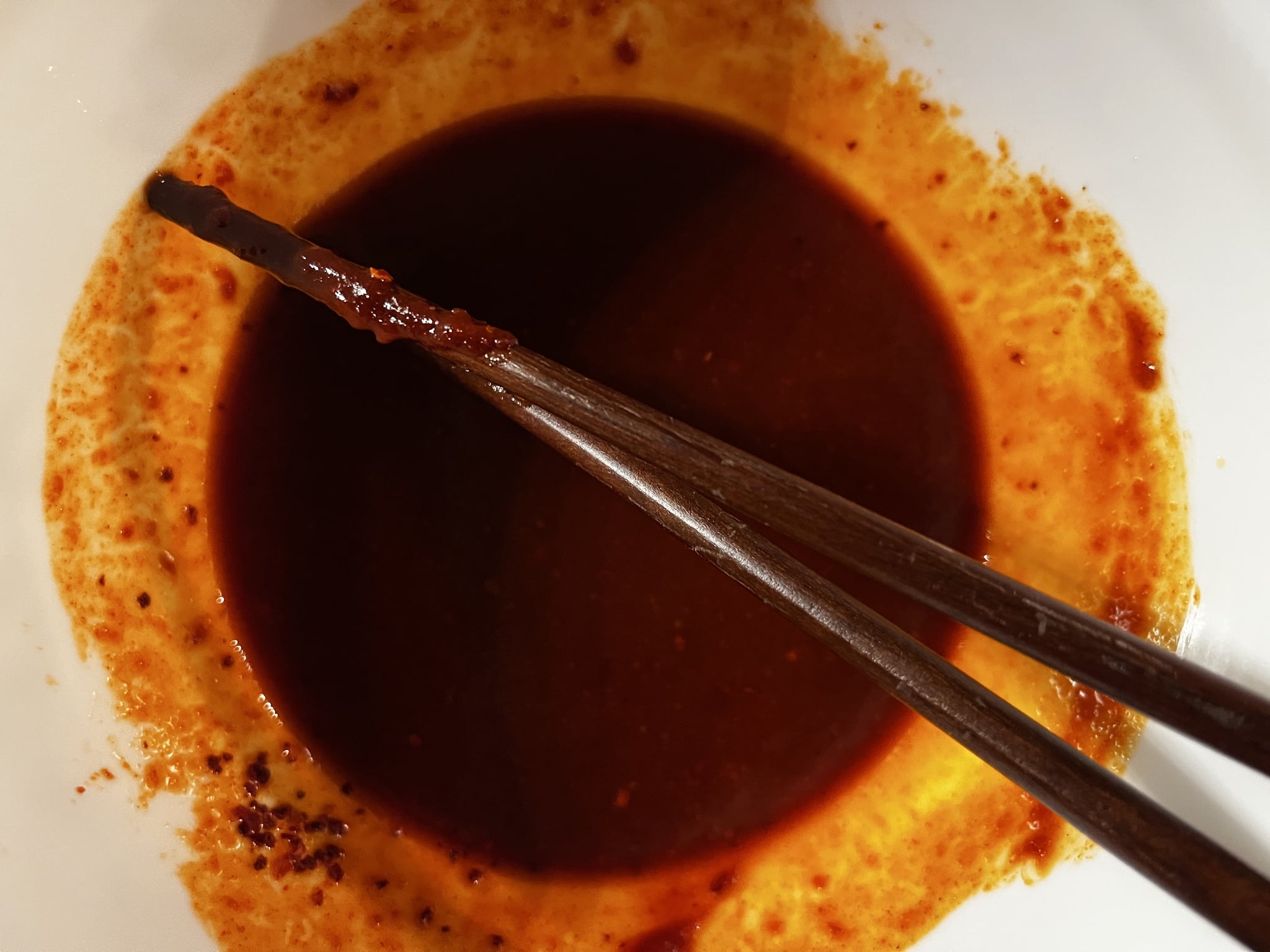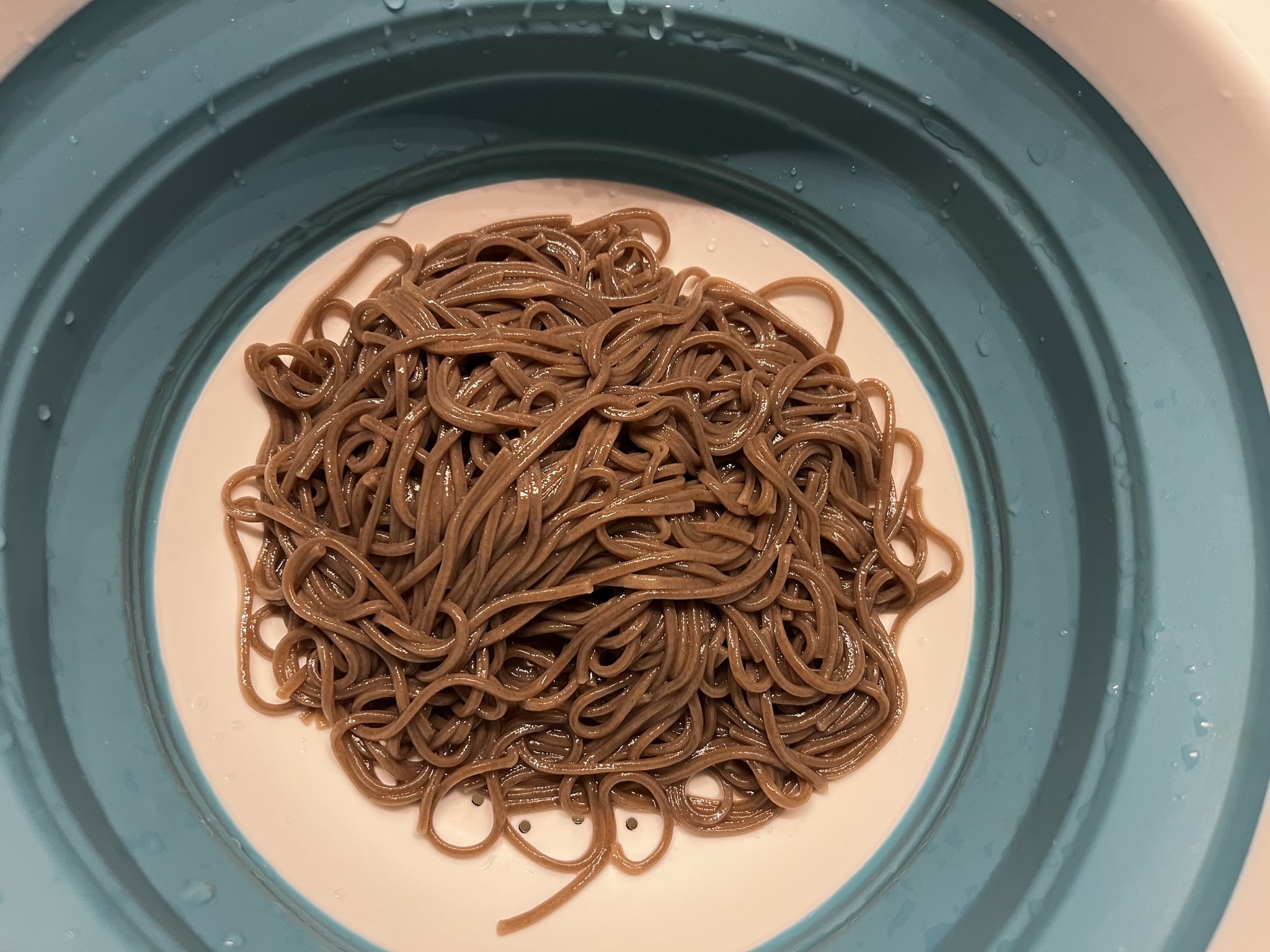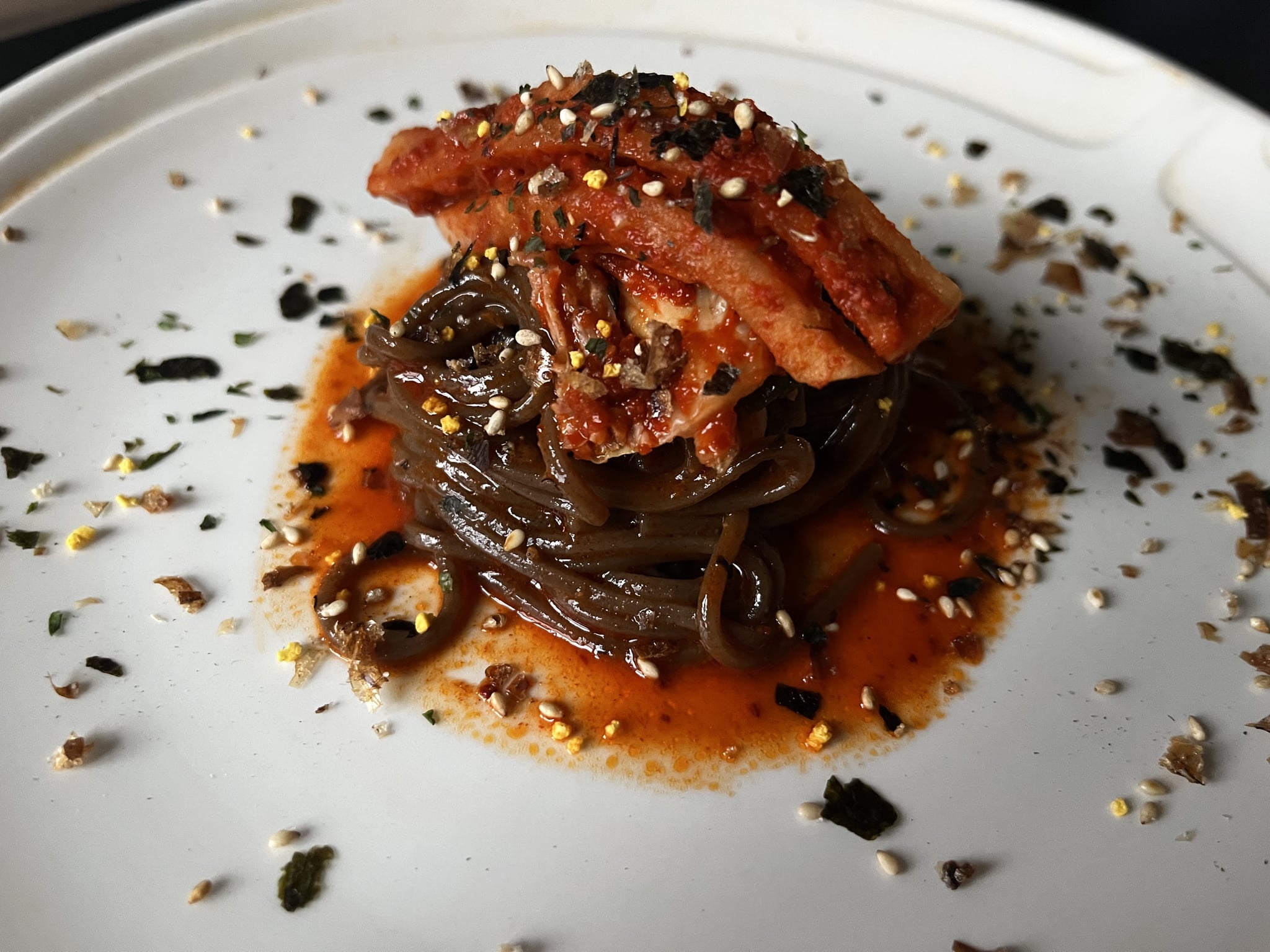 Bibim Naengmyeon
Original Recipe
Notes
Add any protein or raw vegetable you like. I used maple syrup, but feel free to replace it with honey, agave, or sugar.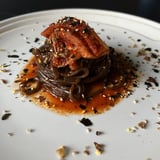 Ingredients
1 portion of soba noodles
2 tablespoons gochujang
1 tablespoon sweetener
1 tablespoon sesame oil
1 tablespoon rice wine vinegar
Pinch of gochugaru
Pinch of furikake
Sliced kimchi
Directions
Grab one portion of Japanese soba noodles and put into boiling water, following the directions on the package. Most brands will wrap the noodles in preportioned bundles. If not, hold the noodles tightly together, and if the base is about the size of a quarter, you have enough for one person.
As the noodles cook, put 2 tablespoons gochujang, 1 tablespoon sesame oil, 1 tablespoon sweetener, 1 tablespoon rice wine vinegar, and 1 teaspoon soy sauce into a bowl and mix well.
After making the sauce, thinly slice vegetables and protein.
Once the noodles are done, drain, rinse, and then dunk the noodles into an ice bath. This will give the noodles a bouncy texture and prevent them from getting overcooked and soggy.
Drain the noodles well, mix them in with the sauce, add the toppings, and enjoy.
Information
Category

Pasta/Noodle, Side Dishes

Cuisine

Other Asian

Yield

1 serving

Prep Time

4 minutes

Cook Time

6 minutes

Total Time

9 minutes, 59 seconds
Image Source: POPSUGAR Photography / Josh Kim