Caramel Stuffed Apples Recipe
Feelin' Lazy but Still Craving a Fall Snack? These Caramel-Stuffed Apples Will Be Your Go-To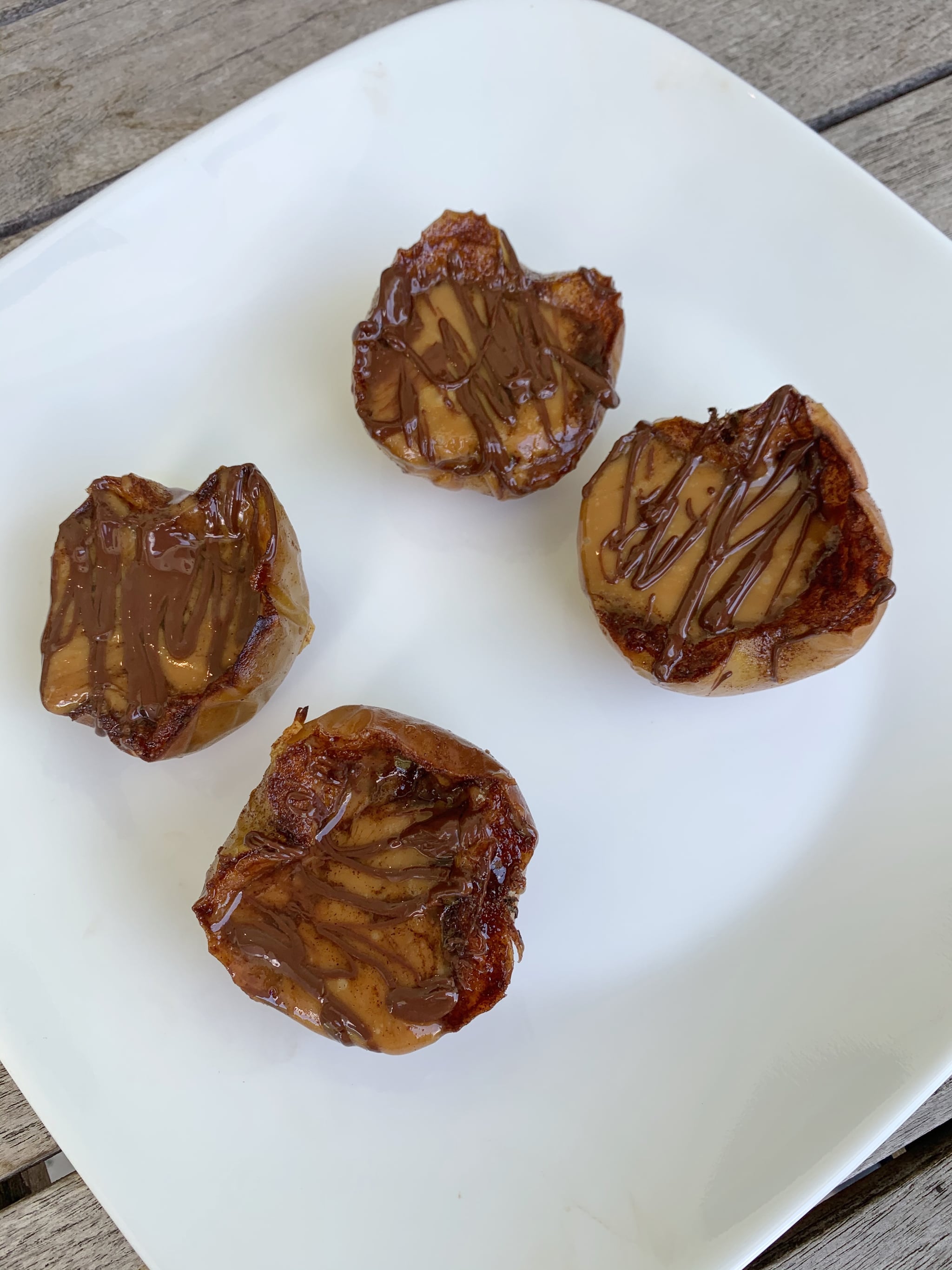 Although traditional caramel apples will always be on our list of favorite fall snacks (apple cider doughnuts, you're amazing, too), can we all agree they're just a little bit hard to eat? Boiling caramel is a tad terrifying, plus there's always the fear of cooking your caramel too much (hello, hard-as-a-rock apples!) or too little, which causes the caramel to just slide off. Even if caramel apples are your thing and you've mastered it, you still probably want something that's a little quicker and easier (but still absolutely delicious) sometimes. For those lazy fall afternoons when you're craving something warm and sweet on the fly, these caramel-stuffed apples are the perfect thing to make.
Using just six simple ingredients, most of which you probably already having lying around (i.e. apples, cinnamon, sugar, butter, caramel candies, and chocolate chips), these soft and sweet apples will melt in your mouth. Share these with family and friends (they're amazing as an after-dinner dessert with vanilla ice cream on the side) or munch on them solo when you just feel like lounging at home and treating yourself.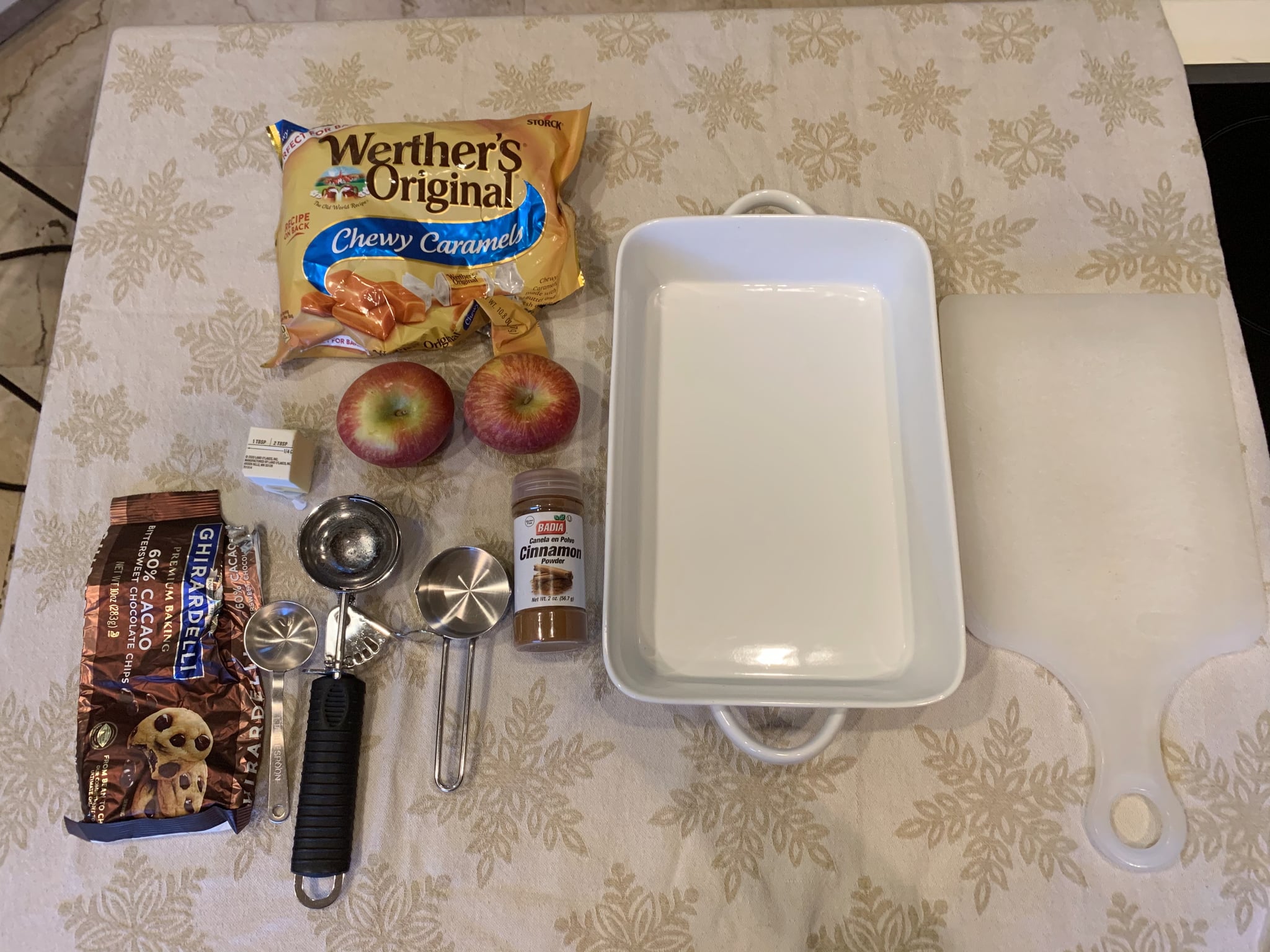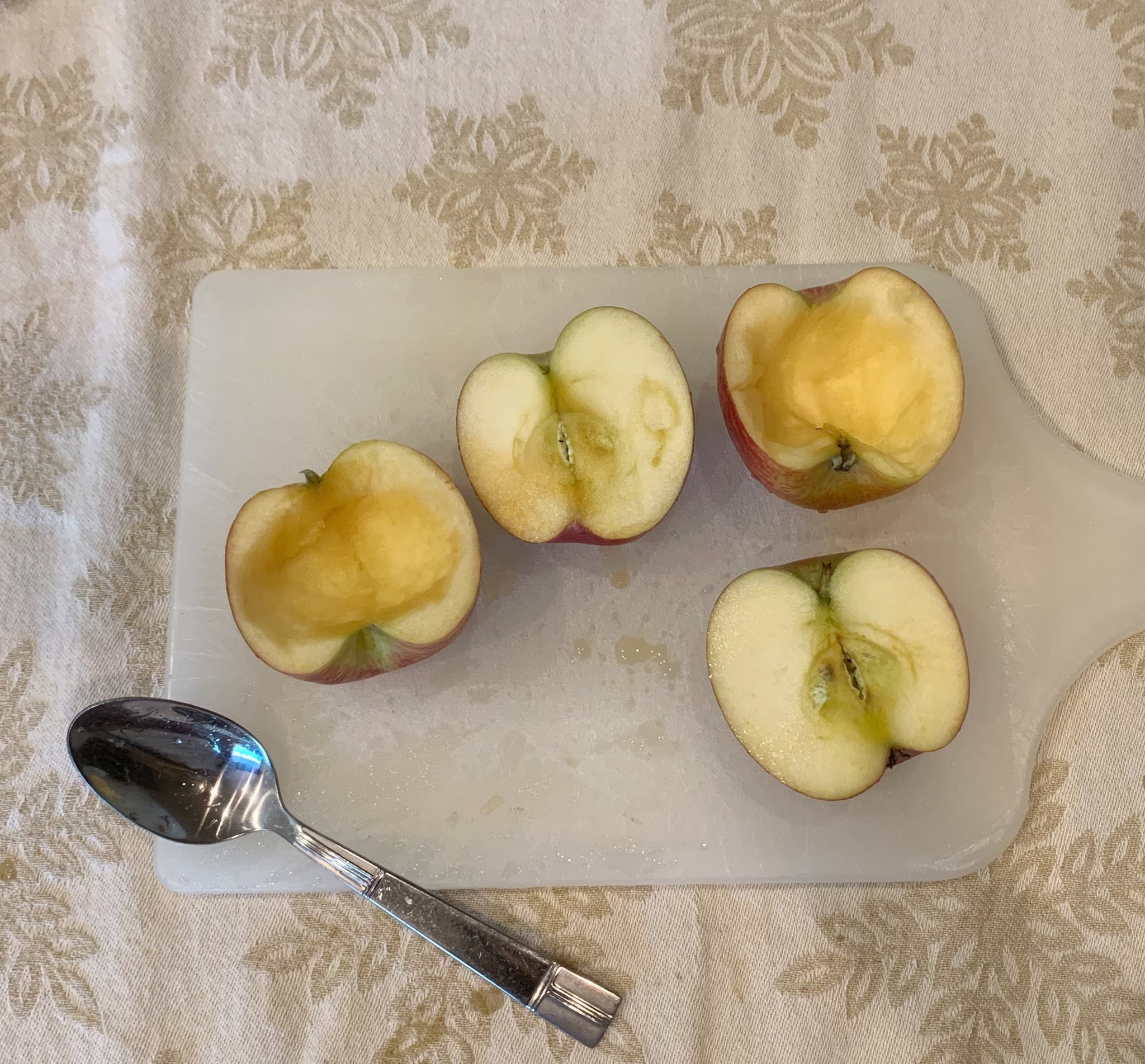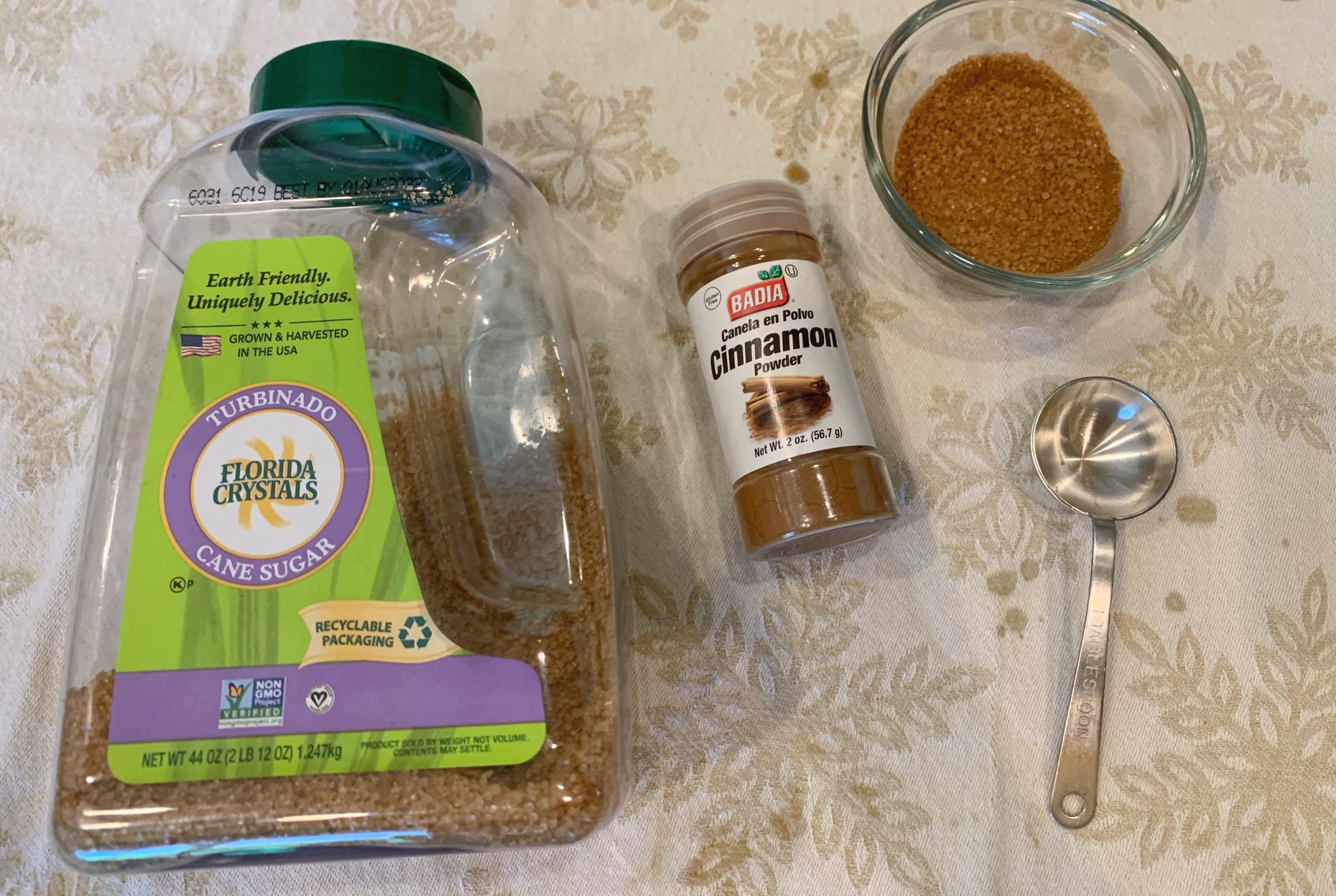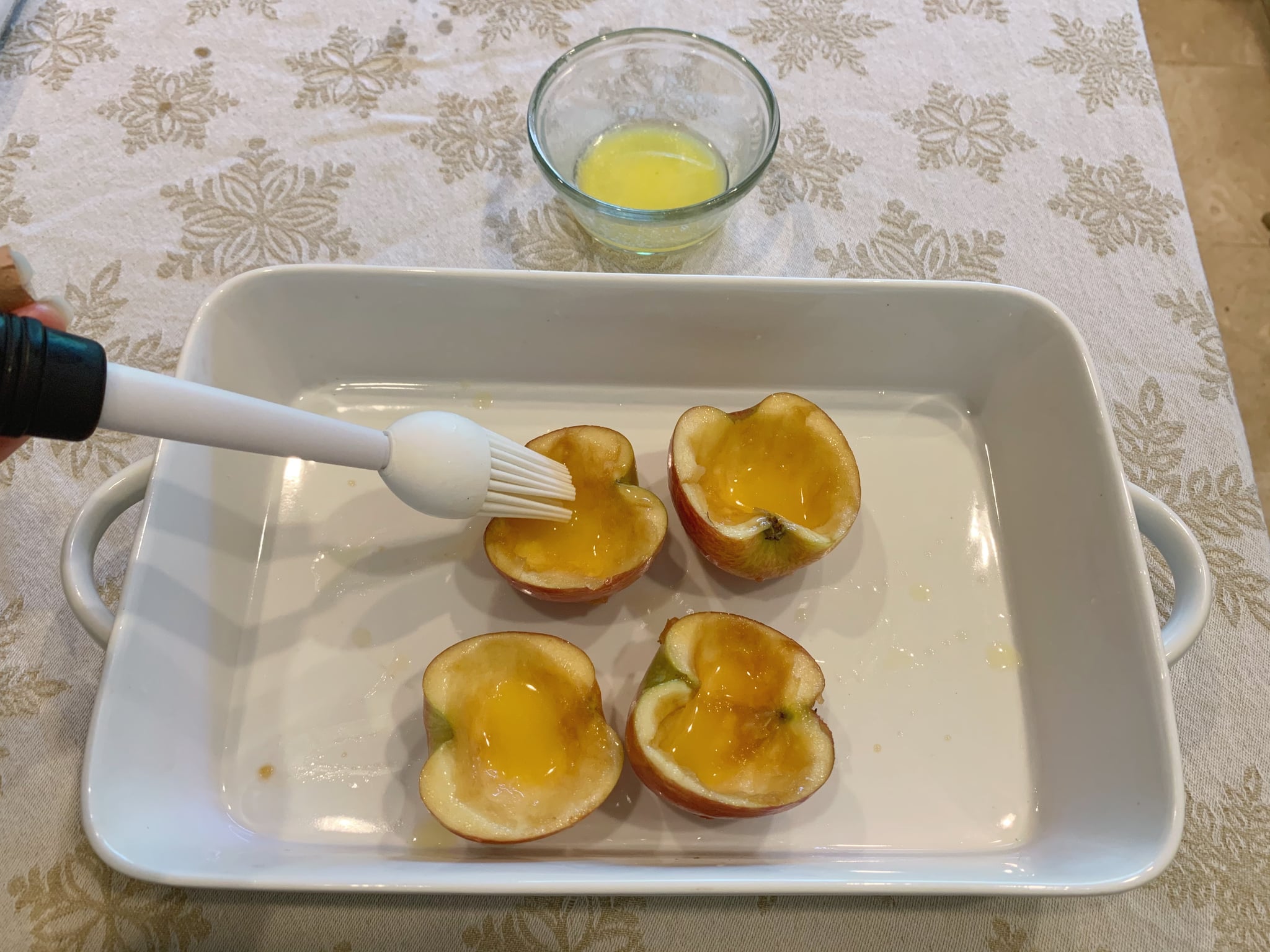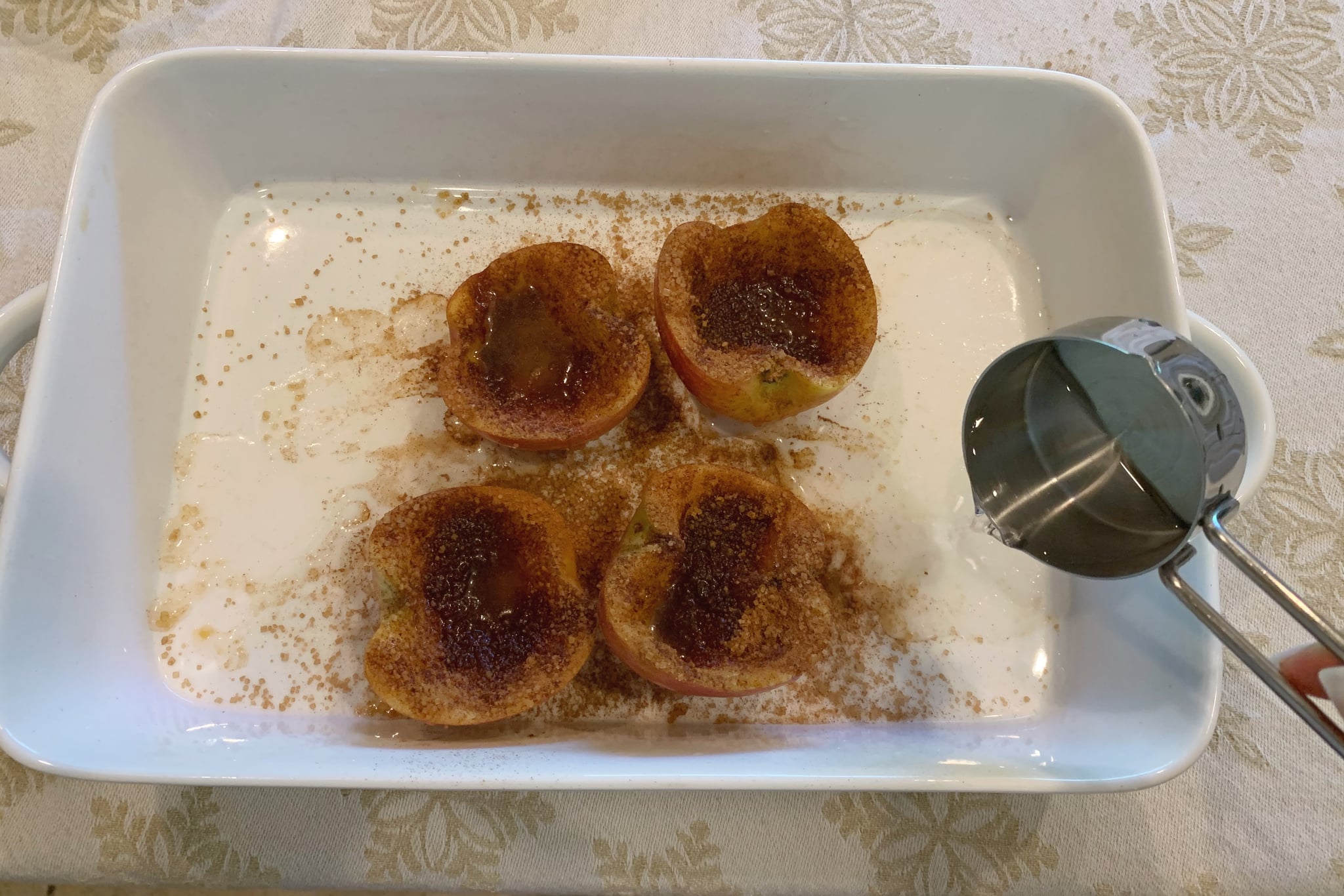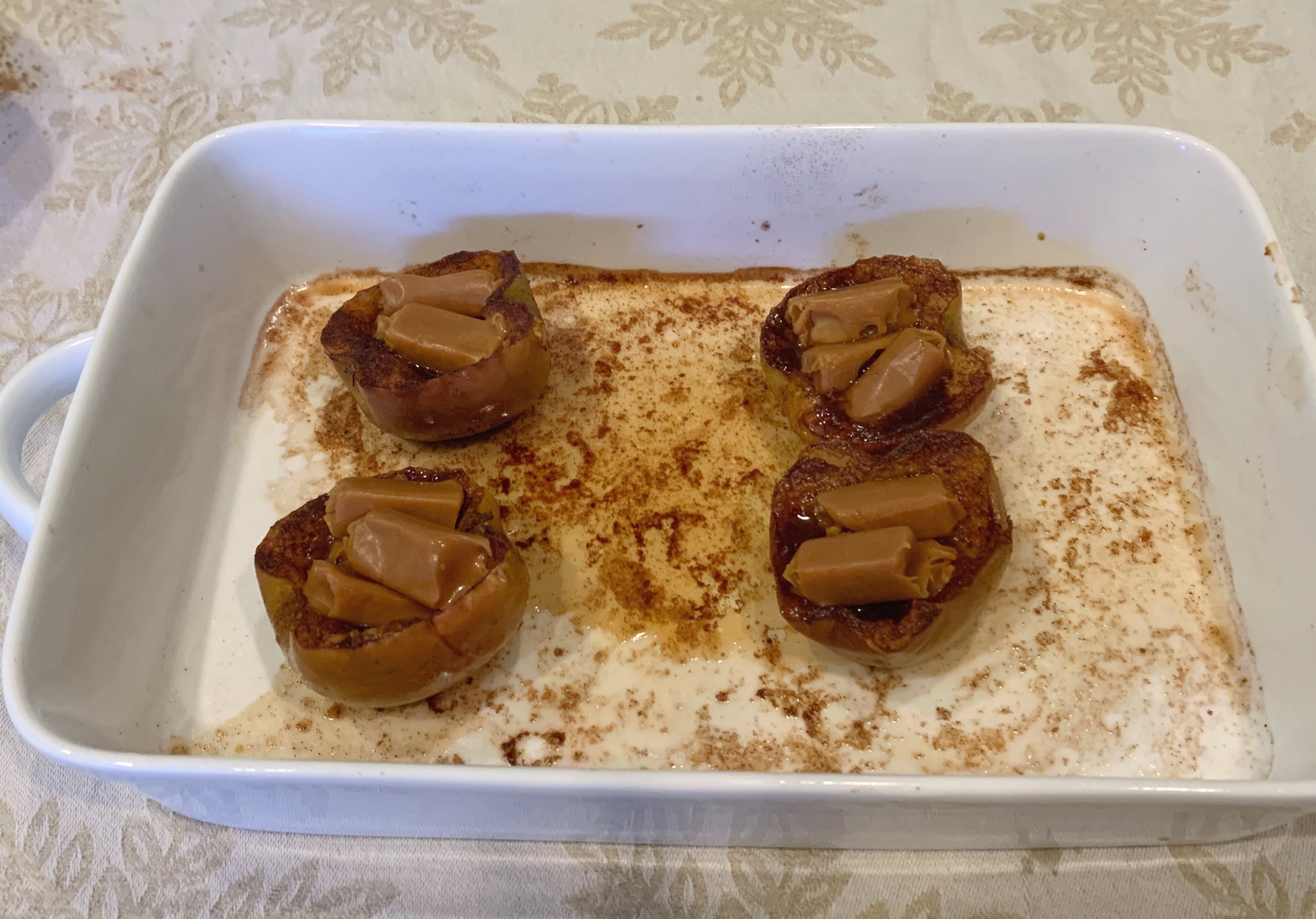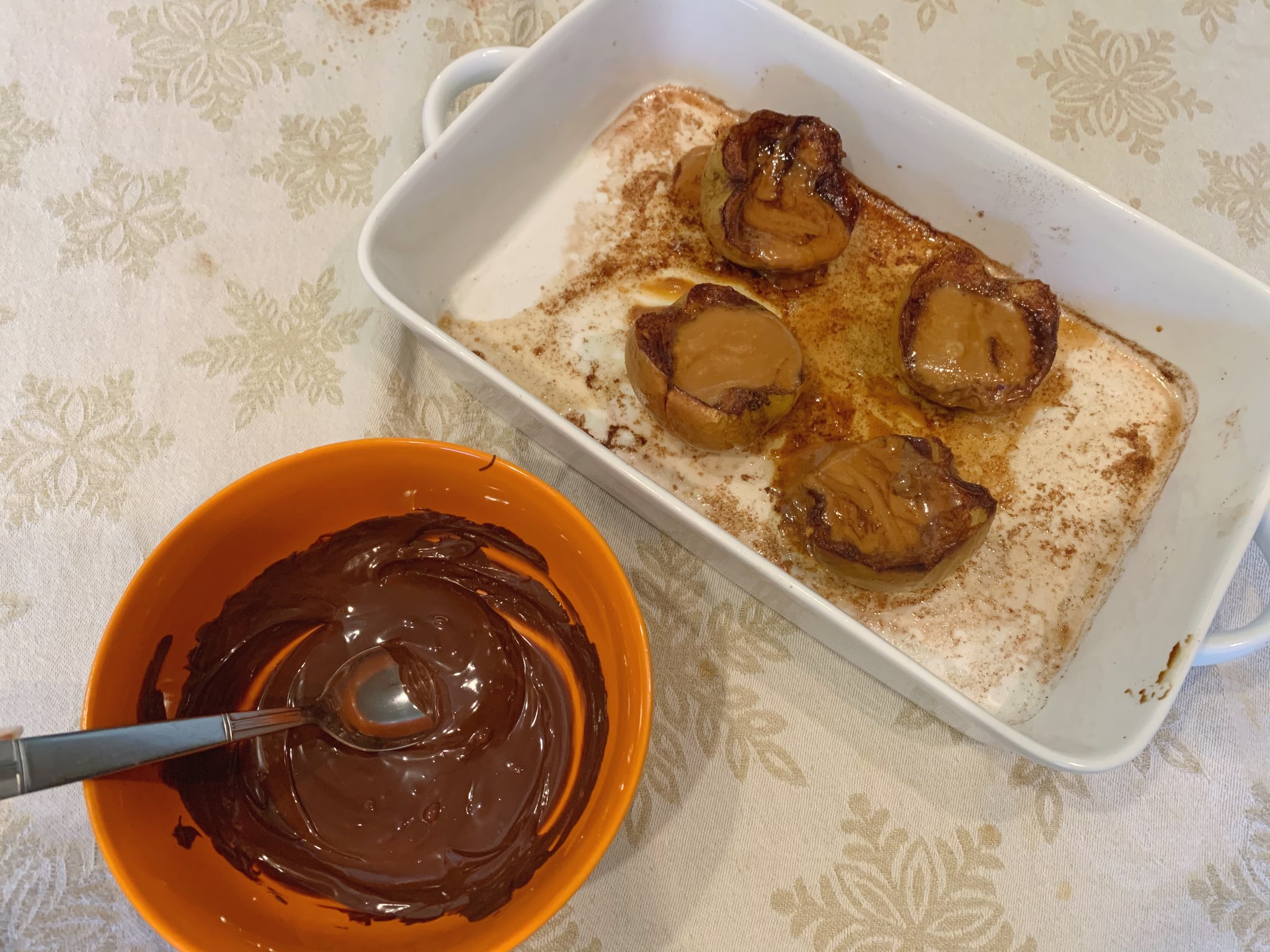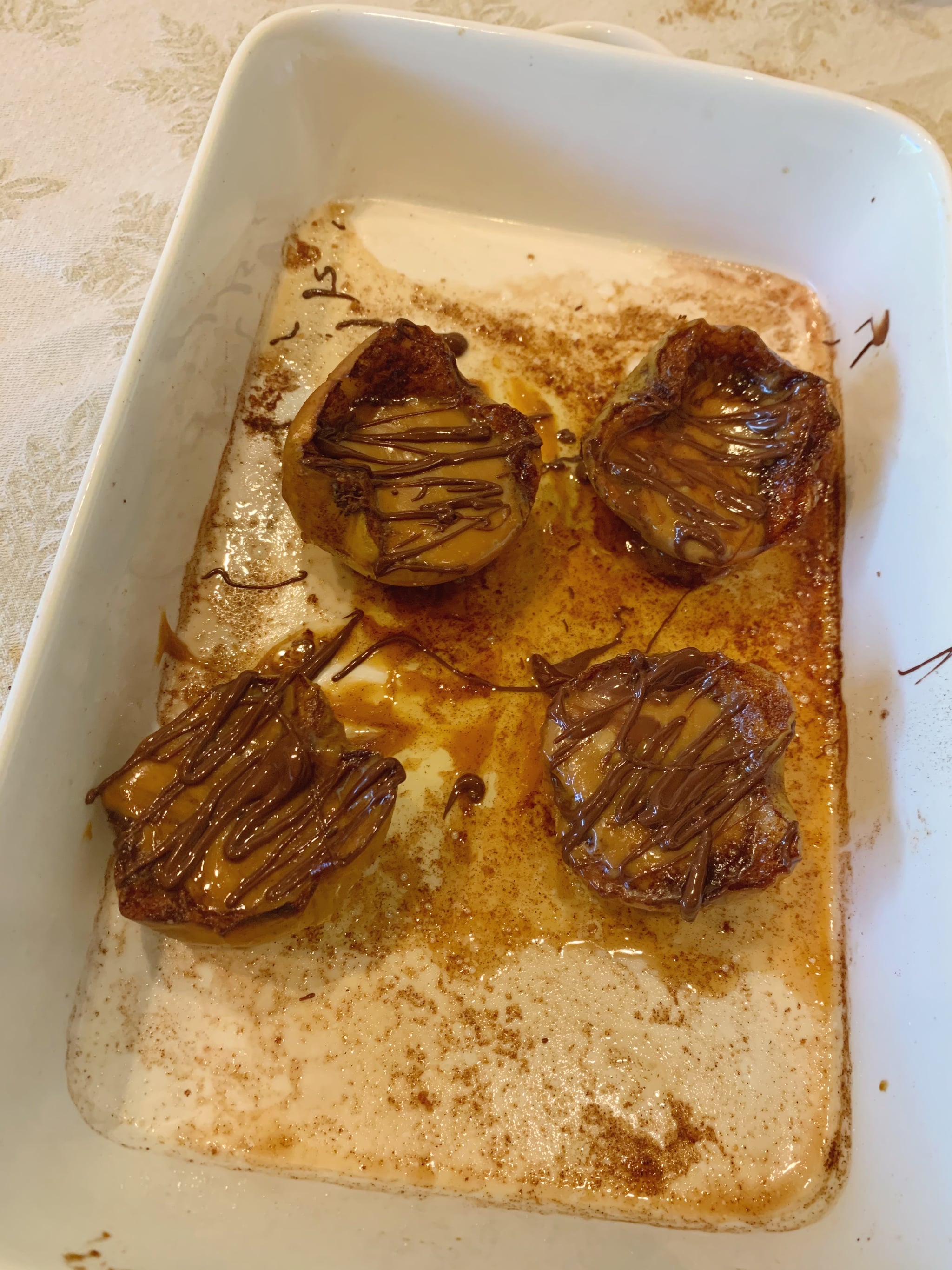 Caramel Stuffed Apples
Delish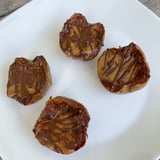 Ingredients
2 apples
2 tablespoons melted butter
2 tablespoons sugar (both brown sugar and regular sugar work)
1 tablespoon cinnamon
1/4 cup water
16 chewy caramel candies
1/2 cup semisweet chocolate chips
Directions
Preheat oven to 375 degrees.
Make your cinnamon sugar by mixing together your sugar and cinnamon. Set aside.
Cut apples in half.
Using a melon baller or just a regular spoon, core apples.
Place halved apples in a shallow baking dish.
Brush each apple half with melted butter and sprinkle with cinnamon sugar (leave about a tablespoon for later).
Pour water into the baking dish with the apples and place in oven for 20 minutes.
Take out your apples from the oven and add 3-4 caramels to the well in each apple.
Place the dish back in the oven for 15 more minutes.
While the caramel melts, melt your chocolate chips in the microwave (defrost setting works best).
Take out the apples, drizzle with the chocolate, and sprinkle with more cinnamon sugar.
Enjoy!
Information
Category

Desserts

Yield

4 servings

Prep Time

5 minutes

Cook Time

35 minutes

Total Time

39 minutes, 59 seconds
Image Source: POPSUGAR Photography / Camila Barbeito