Caraway Just Launched 3 Limited-Edition Summer Shades You'll Want in Your Kitchen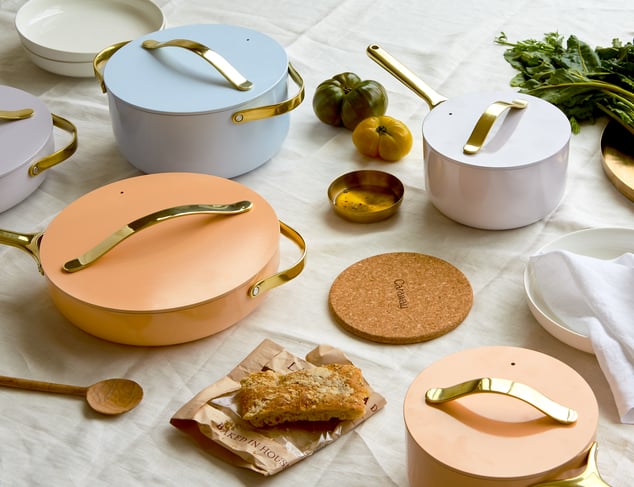 Caraway
Caraway
As POPSUGAR editors, we independently select and write about stuff we love and think you'll like too. If you buy a product we have recommended, we may receive affiliate commission, which in turn supports our work.
If you have yet to try a Caraway cookware set, now just might be your perfect chance. We're big fans of the popular DTC brand, and now you can snag it in a number of new shades. It has always been known for its colorful hues that look good on display, but we can't help but be obsessed with its brand new Full Bloom line. The collection offers three pastel shades: blue sky, peach, and lavender. Not only are these great additions, but we can't help but love its newest feature: the glossy gold hardware that just looks so elevated.
The brand isn't all about looks though, we can confirm the ceramic pieces are top-notch when it comes to cooking. These non-stick pots and pans are made with nontoxic materials that will truly blow you away when using them. The set comes with all the essentials: a fry pan, sauce pan, sauté pan, and dutch oven. Plus, it also comes with the its handy storage system that'll help save you tons of room in your kitchen cabinets, or make it look good on your countertops.
Need more convincing? These new shades are part of a limited-edition drop, so if you're sold, you won't want to wait. Keep reading to shop, and get your favorite color before it's too late.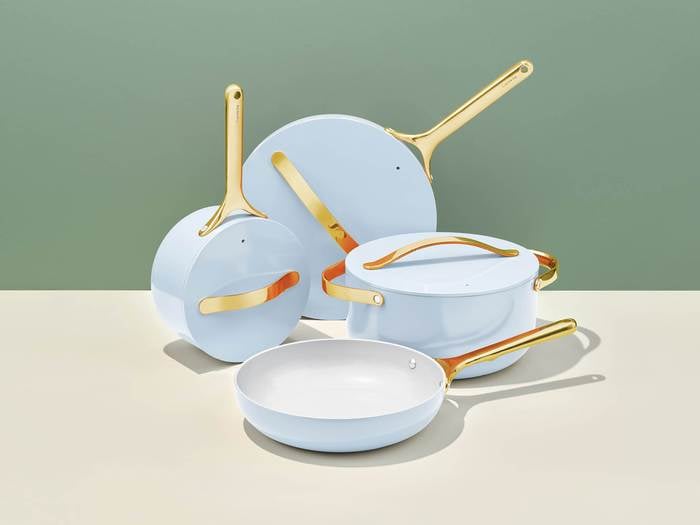 Caraway Full Bloom Collection in Sky Blue
Caraway Full Bloom Collection in Peach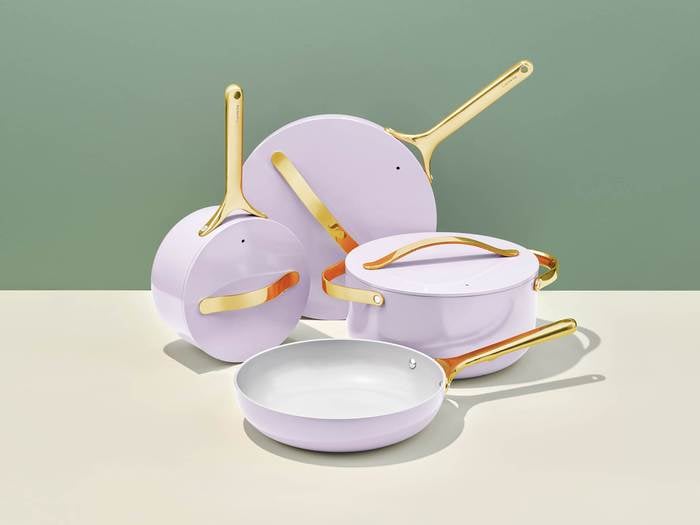 Caraway Full Bloom Collection in Lavender