If you like your morning cup of coffee with extra milk and sugar, then you might want to grab a spoon, because Dunkin' Donuts has new caramel macchiato and mocha latte cereals. Made to be just as rich and creamy as their drinkable counterparts, the Post cereals are packed with mini marshmallows that make them extra-indulgent. (Is it wrong to want whipped cream and a chocolate drizzle on top?)
The caramel macchiato flavor includes crunchy espresso-flavored cereal and caramel-swirled marshmallows, made to replicate the taste of your typical iced coffee. For chocolate-lovers, the mocha latte flavor is made with espresso-flavored cereal and chocolate-latte-swirled marshmallows. So, yep, I'm getting a caffeine boost just thinking about having these for breakfast.
For anyone actually looking for a caffeine boost, the cereals do contain very small amounts of it — roughly one-tenth of a cup of coffee per serving — but they aren't exactly strong enough to replace your morning cup of joe. Each flavor will be available at grocery stores nationwide for $4 per 17-ounce box beginning in late August. In the meantime, keep reading to take a closer look at what to expect inside each coffee-inspired box.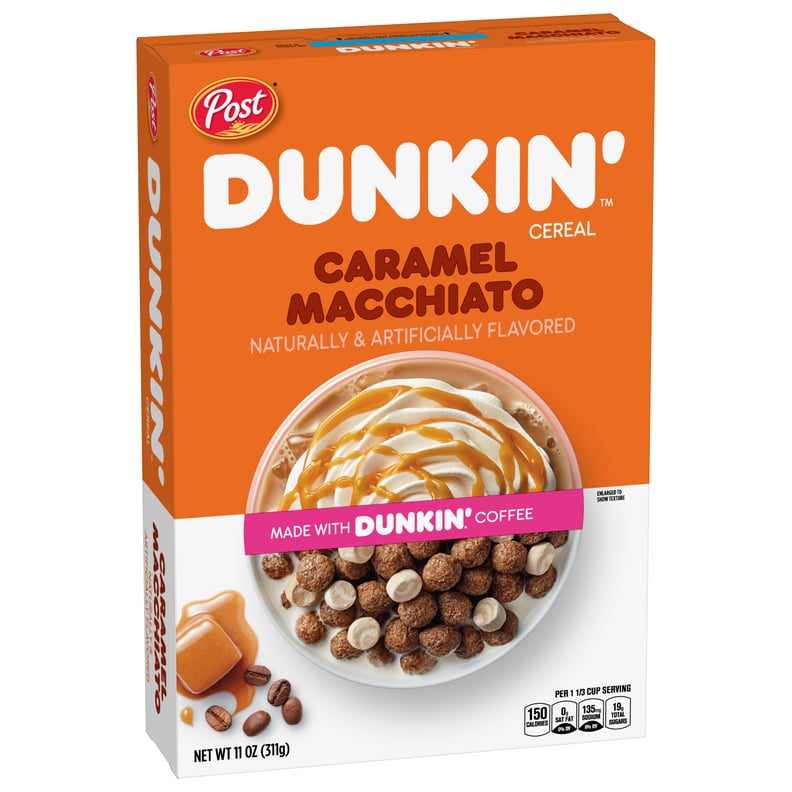 Dunkin' Donuts's Caramel Macchiato Cereal With Marshmallows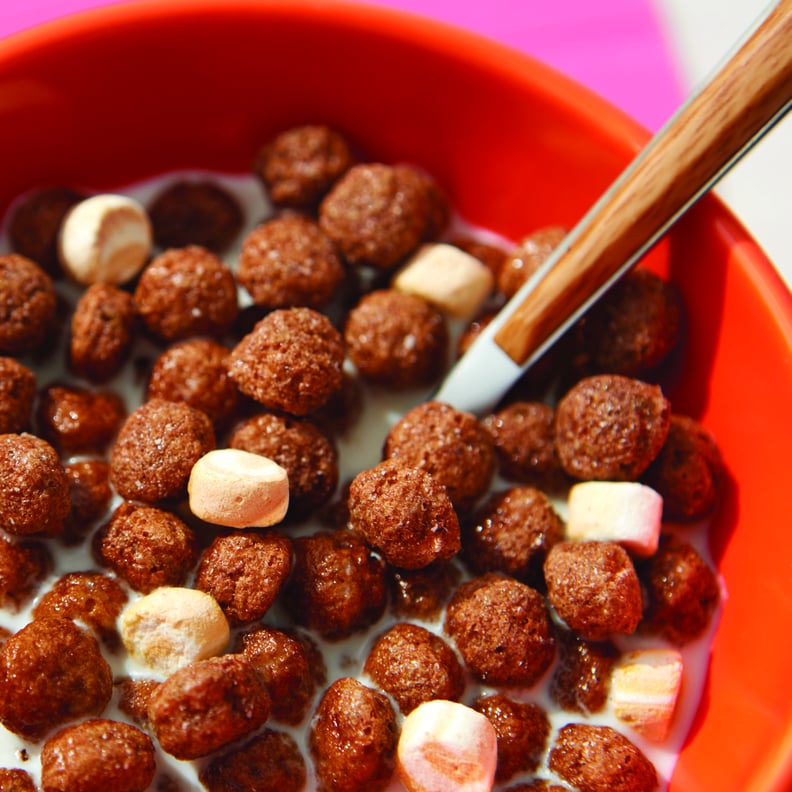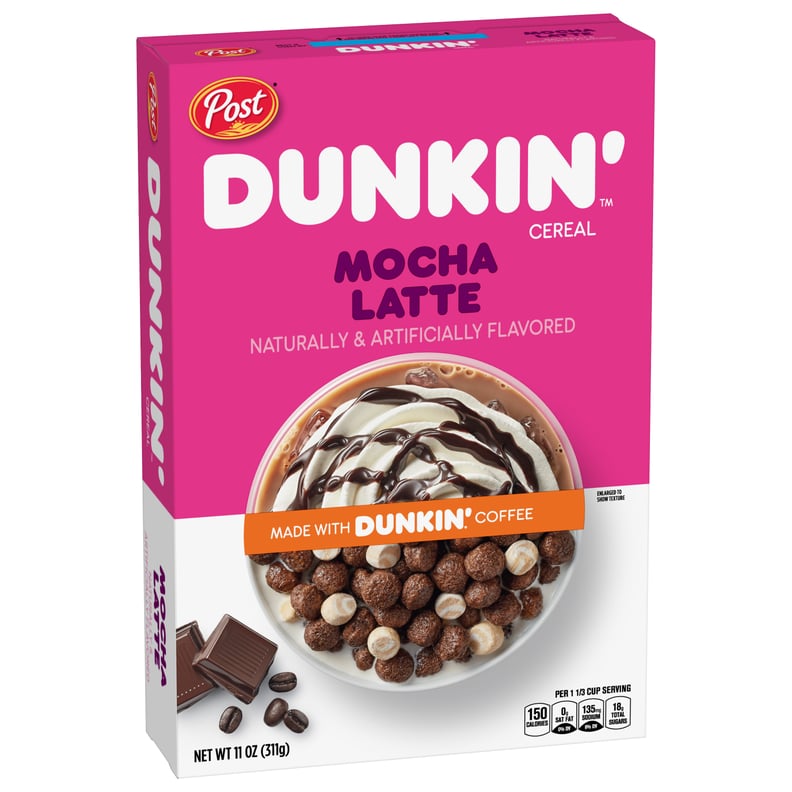 Dunkin' Donuts's Mocha Latte Cereal With Marshmallows