Natasha is a Webby-nominated, classically trained chef dedicated to humans who eat — who make mistakes when measuring or forget ingredients or burn the occasional cookie. Nosh With Tash is about taking perfection out of the kitchen. Natasha celebrates the idea that anyone can make delicious food without fear, judgment, or the expectation of perfection — and Tash will teach you how. Here, Tash is sharing some of her favorite ways to incorporate everything-bagel seasoning in simple and tasty recipes.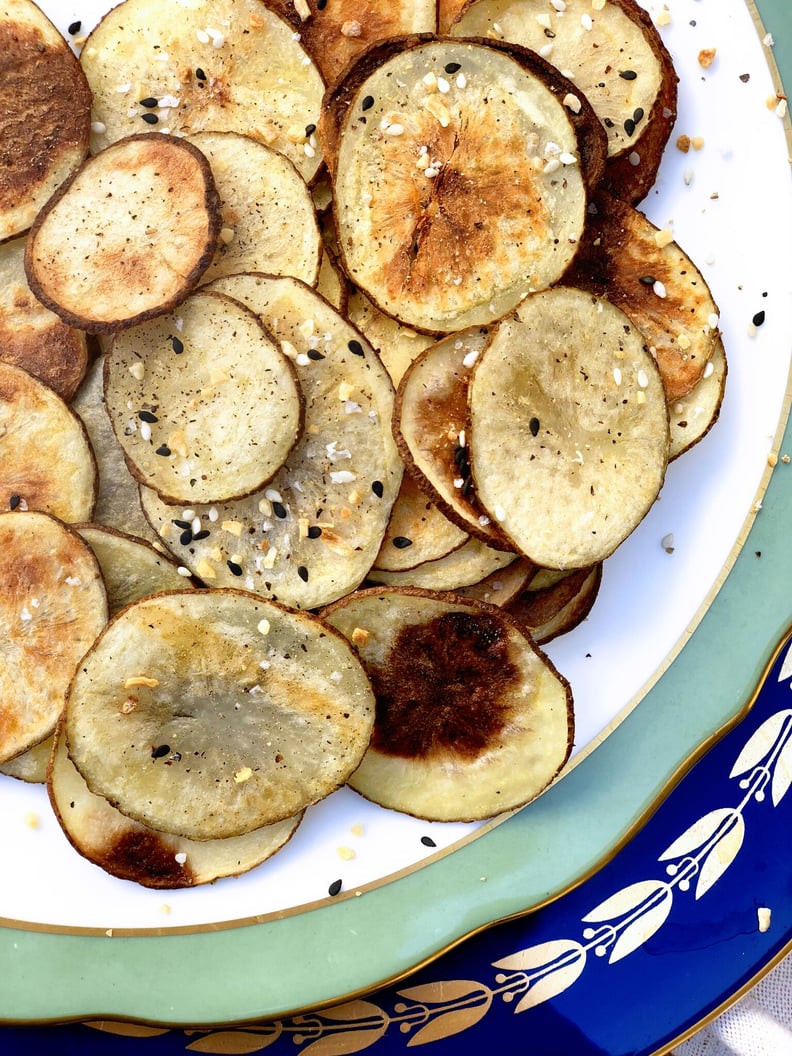 Everything Bagel Oven-Roasted Potato Chips
I love these served as a side at dinner with roasted chicken and a green salad or as a snack if someone is forcing me to watch sports.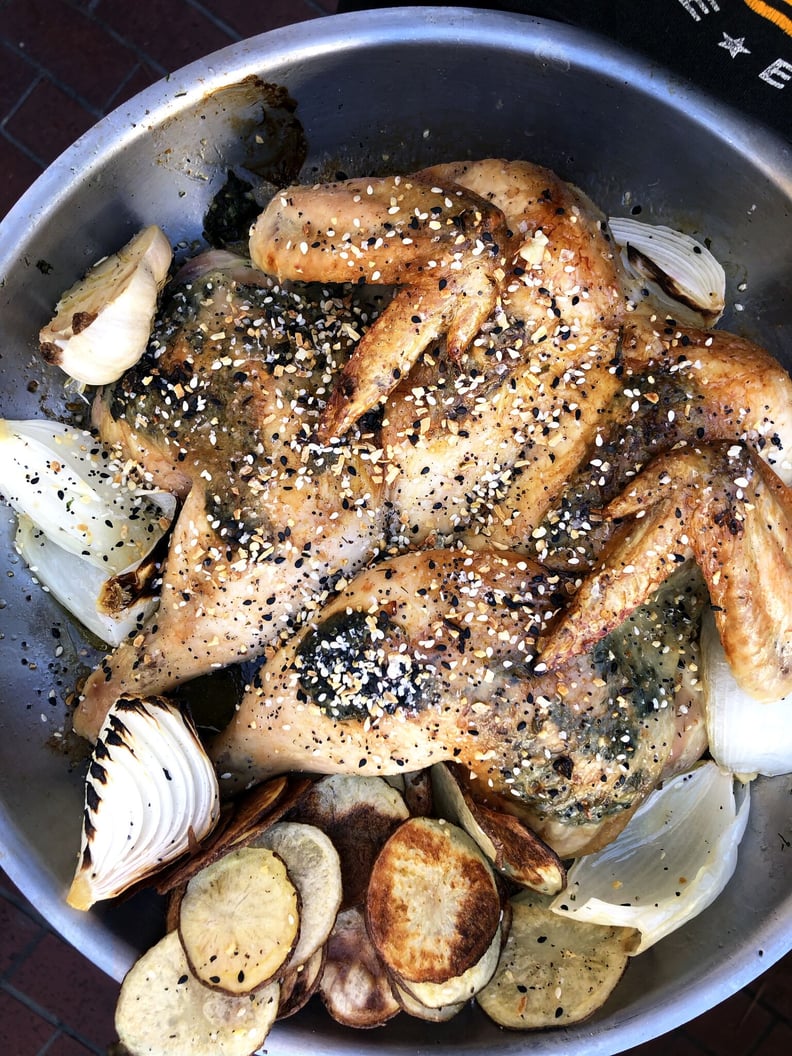 Everything Bagel Spatchcocked Chicken
Follow this recipe and add a generous tablespoon of everything bagel seasoning into the butter mixture that gets tucked below the skin of the chicken.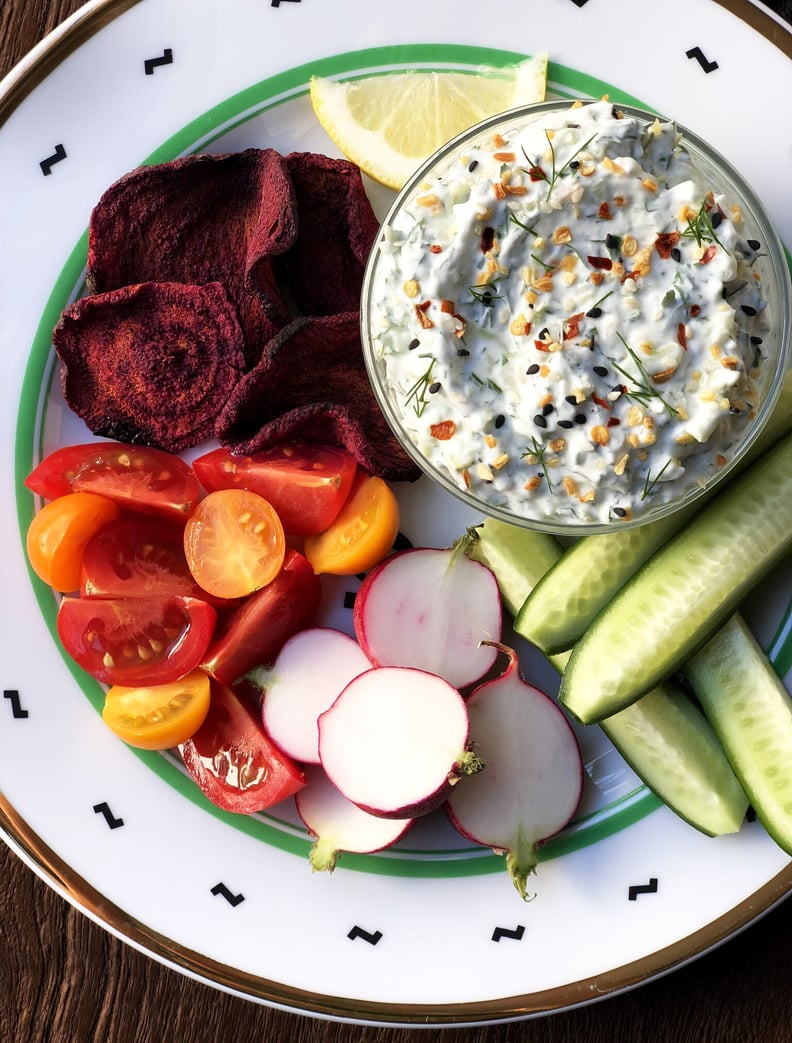 Everything Bagel Tzatziki
Follow this recipe and add a sprinkling of everything bagel seasoning into the yogurt and a sprinkling on top of the finished tzatziki.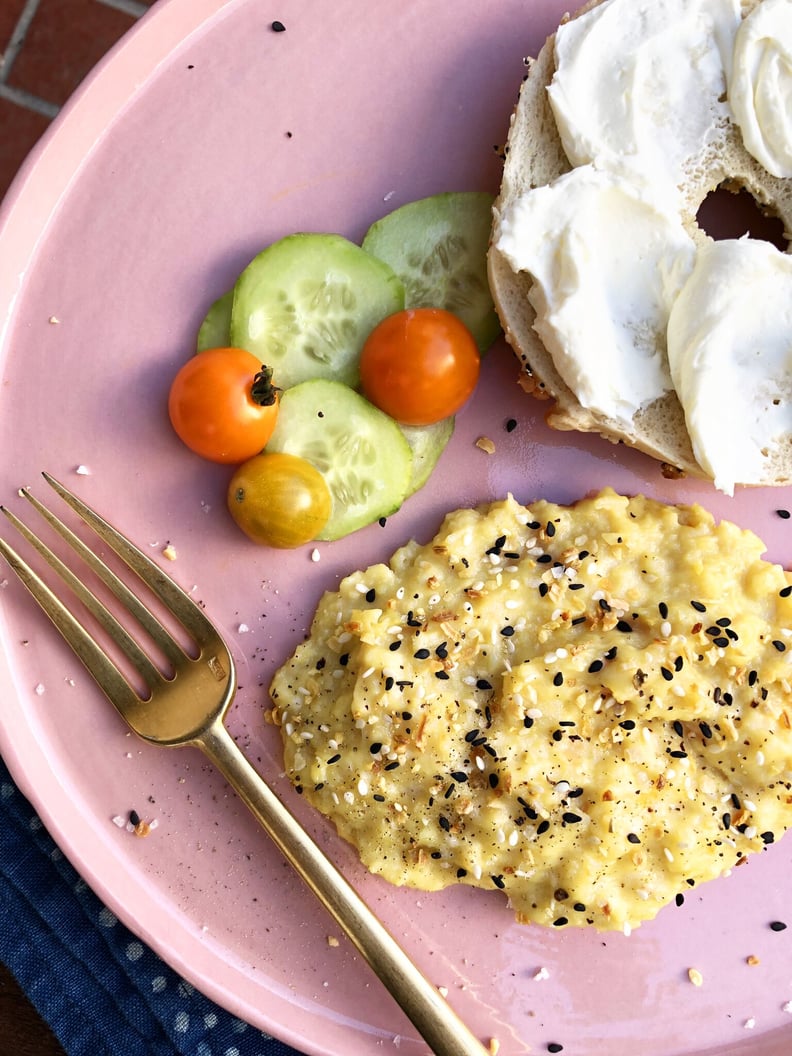 Everything Bagel Soft Scrambled Eggs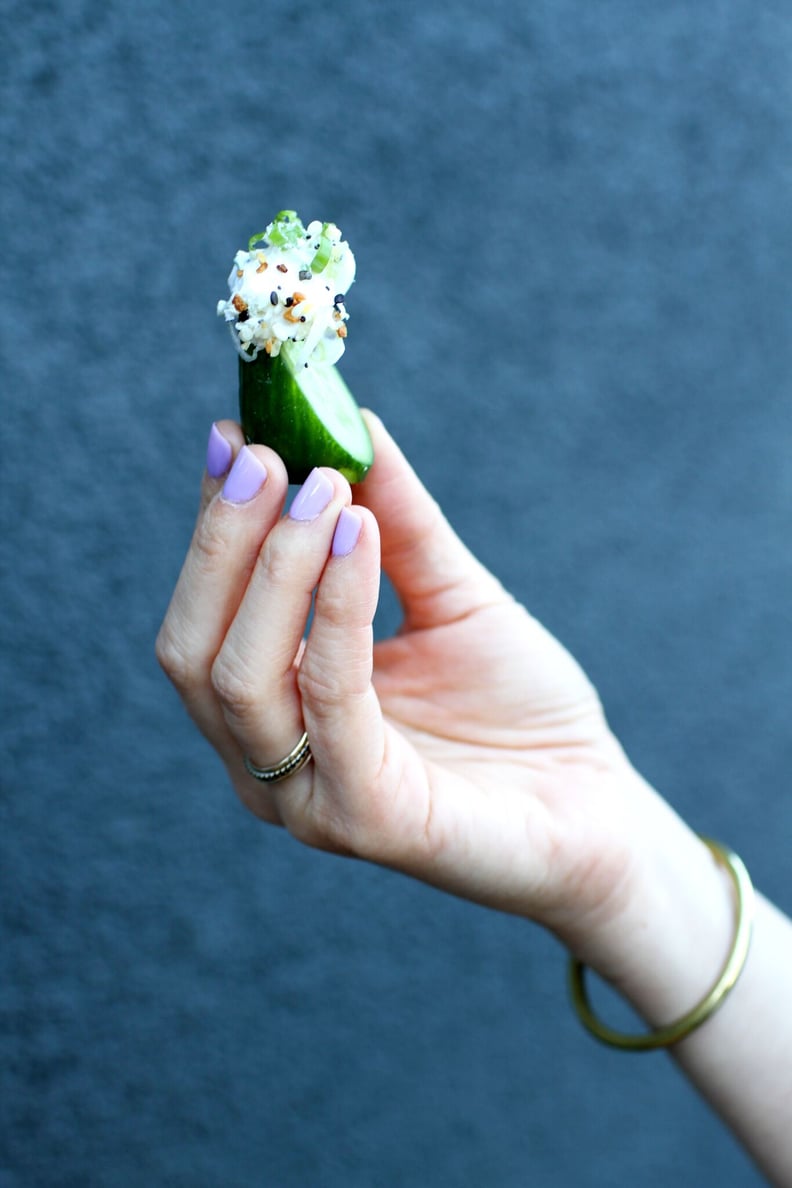 24-7 Bagel Dip
The worst thing about bagels is that you're only really supposed to have them for breakfast, so here's a way to get more cream cheese in your life.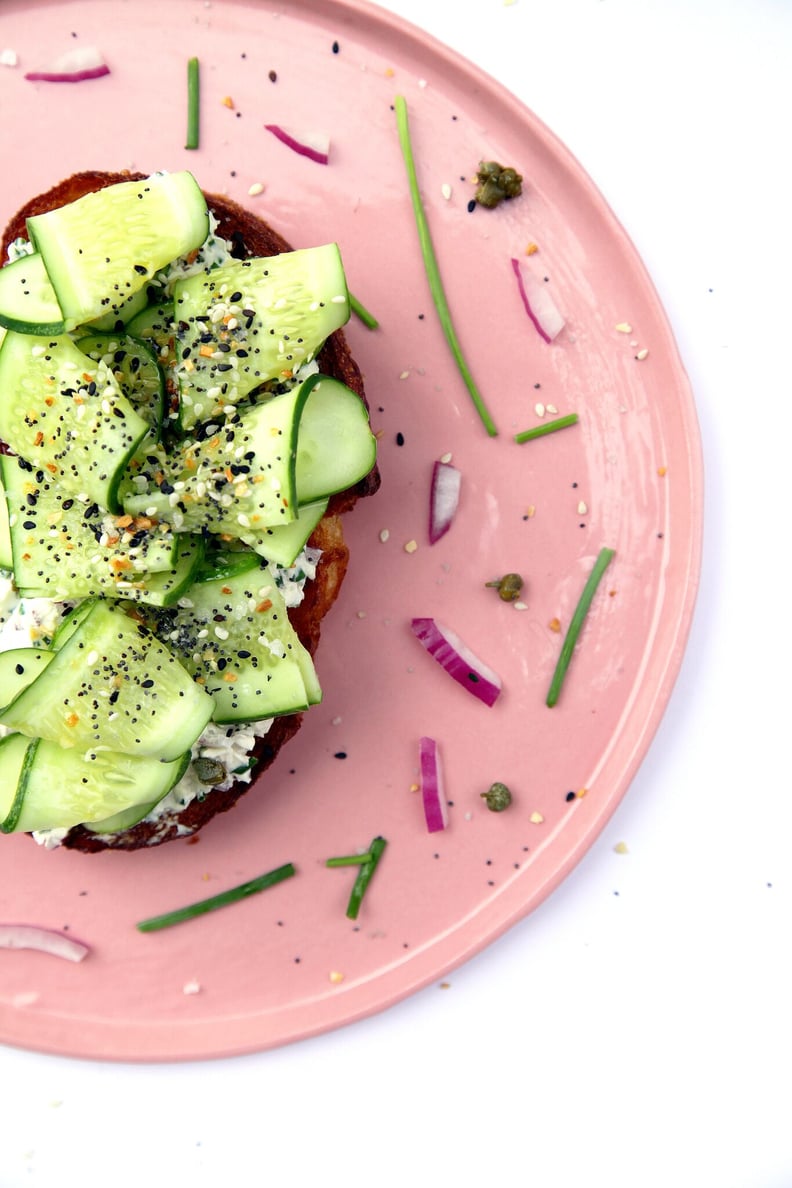 Everything Bagel Toast
Toast is SUCH an easy and fun thing to make at home, and when it's done well it's impressive (as you've seen) and extremely comforting.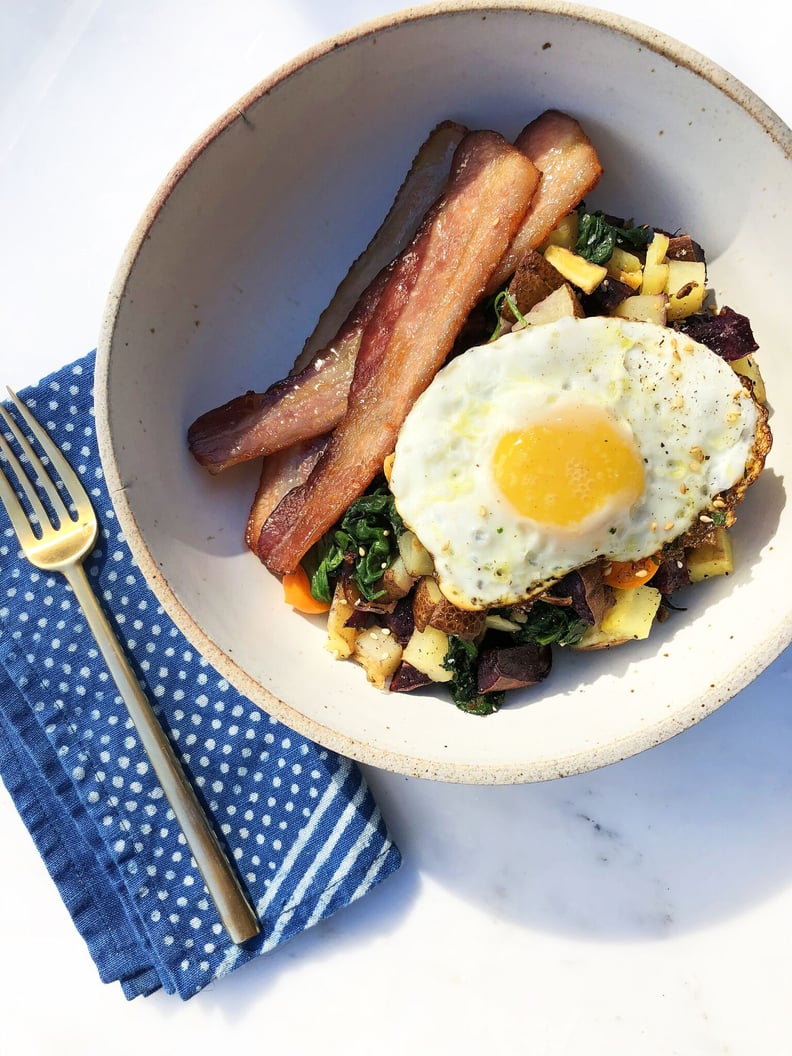 Everything Bagel Breakfast Hash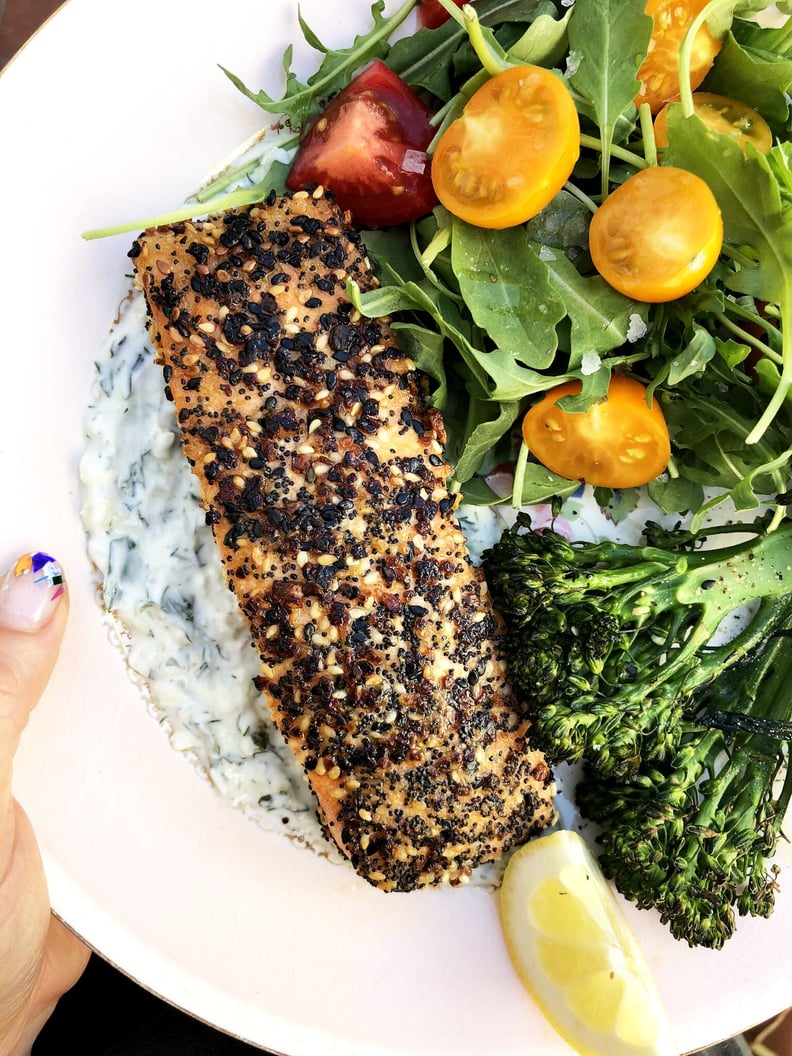 Pan-Seared Salmon
It's so simple, just make this recipe but skip the salt and sprinkle the top of the salmon with everything bagel seasoning. Be careful not to get any of the seasoning in the pan, or on the bottom of the salmon, because it'll burn before your salmon is cooked!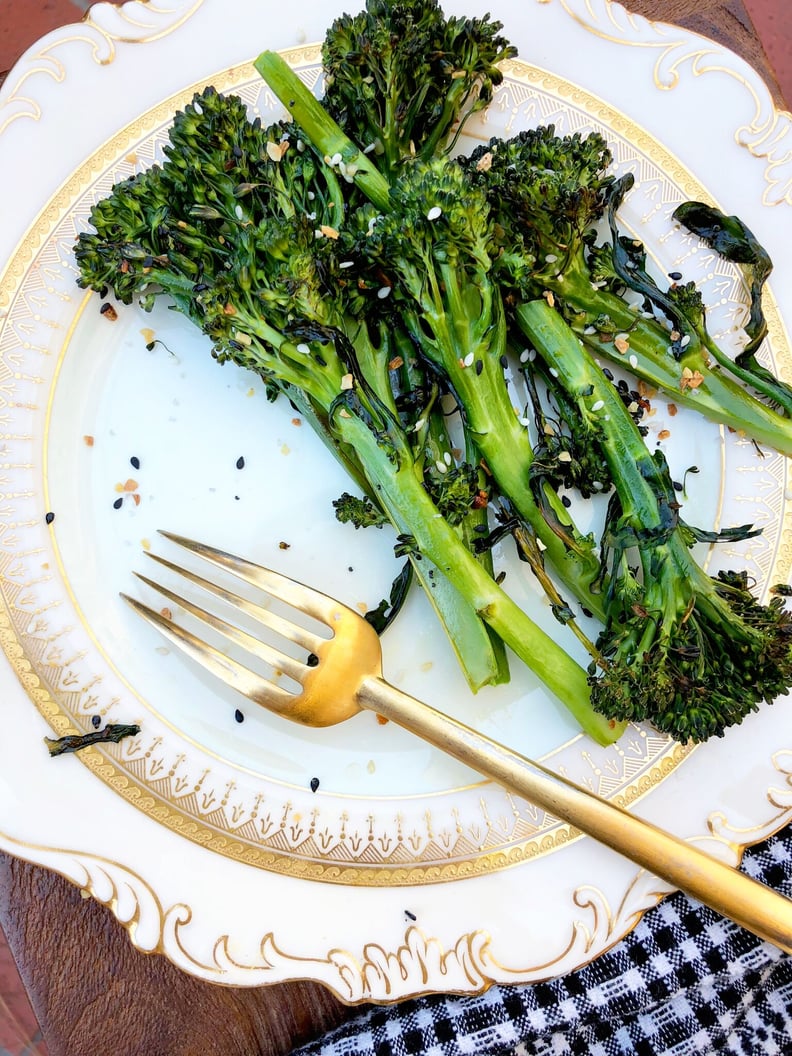 Bagel Broccolini
Whip up this roasted broccolini and sprinkle with a touch of everything bagel seasoning during cooking and another sprinkle before serving.
A Very Well-Seasoned Popcorn
This doesn't even need a recipe, just pop your favorite popcorn and before you throw away the bag add in a little olive oil and everything bagel seasoning . . . shake it like a Polaroid picture and you've upped your popcorn game!