Consider Your Planning Done! This Is the Ultimate Seasonal Dinner Party Menu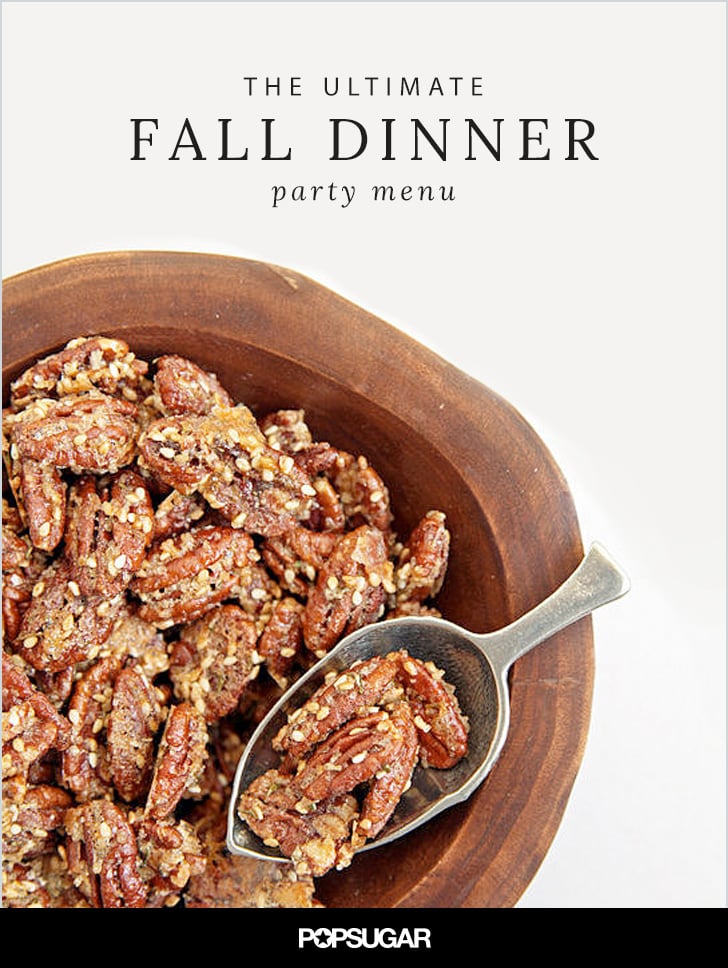 POPSUGAR Photography | Nicole Perry
POPSUGAR Photography | Nicole Perry
If you're hosting a dinner party this season, consider the menu done. Fitting for an elegant, rustic affair, this menu is filled with Fall flavors guaranteed to impress. Start with a gingersnap cocktail, and end with an epic dessert of apple crisp baked apples. In between those crowd-pleasers, expect to find a little bit of everything, including hoisin braised short ribs. You can do no wrong with this menu. Click through and consider your "hostess with the mostess" status complete.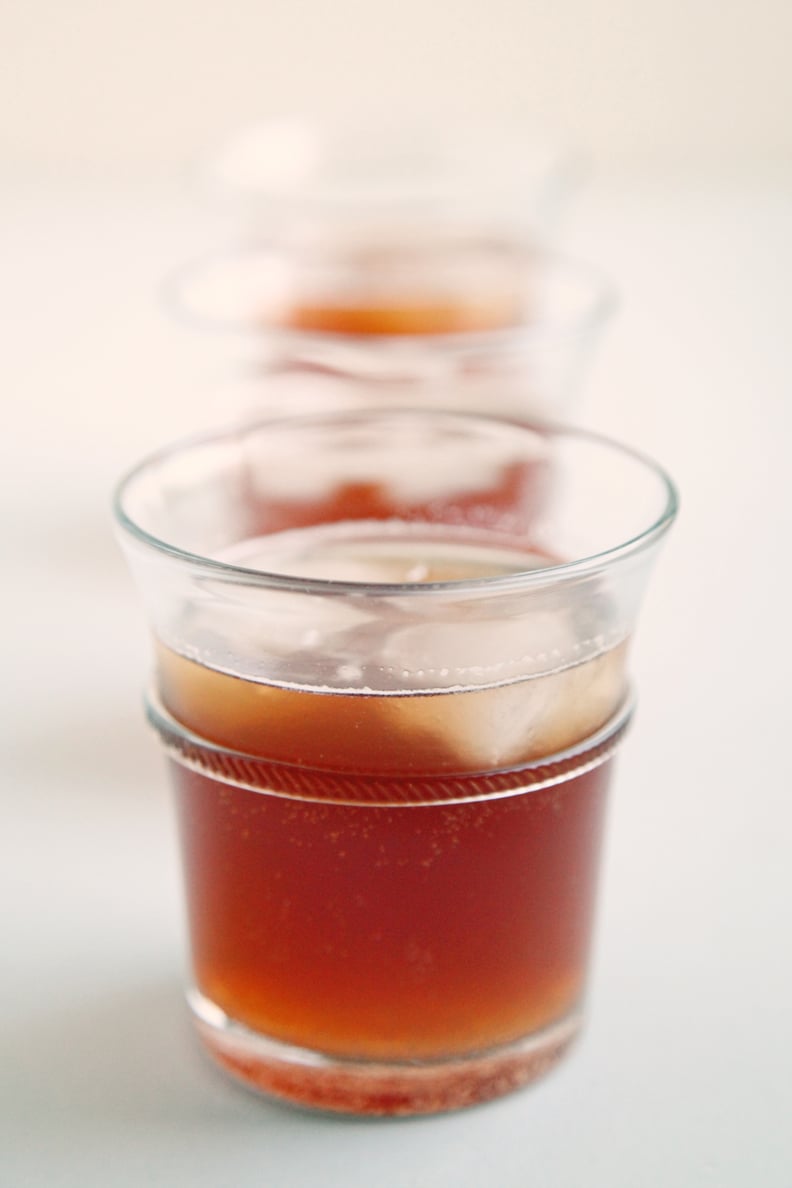 Fall Dinner Party Menu: Gingersnap Cocktail
Smooth, spicy, and warming, this gingersnap cocktail will get the job done. To many a surprise, it steers clear of syrupy-sweet territory thanks to a heavy-handed dose of bitters, making it an all-around crowd-pleaser.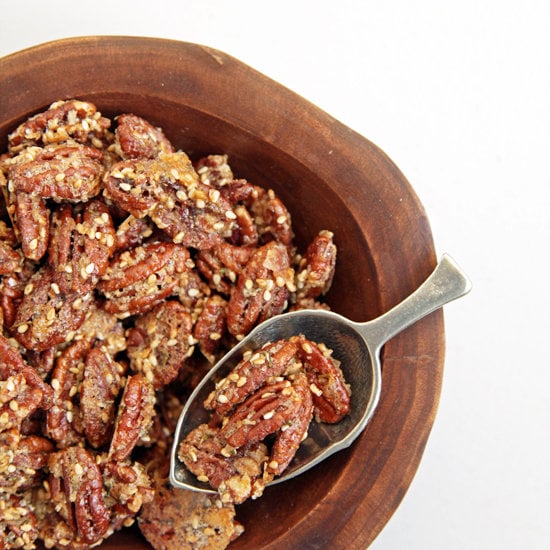 Fall Dinner Party Menu: Rosemary-Sesame Pecans
Rosemary-sesame pecans are so easy and low-stress that you can whip them up in a flash! Crisp and crunchy, with a hit of breath-freshening rosemary, these nuts are dangerous and a great snack to serve when guests first arrive.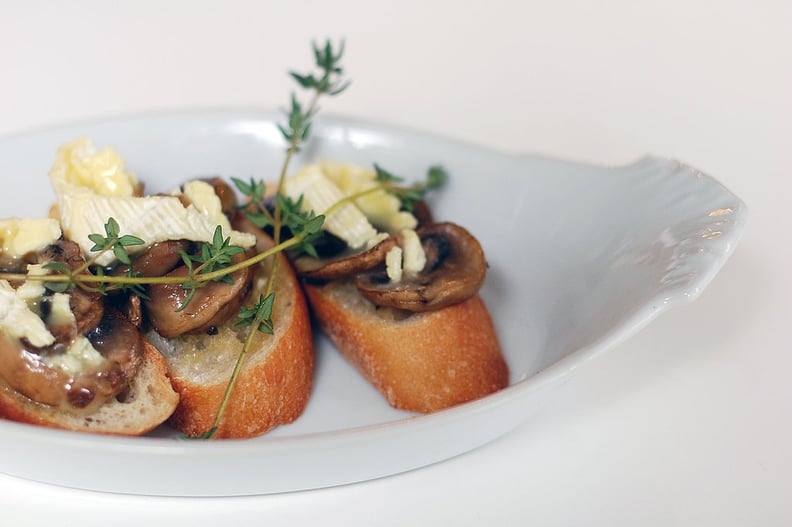 Fall Dinner Party Menu: Mushroom and Brie Bruschetta
Fresh thyme — a lot of it — is a key component in mushroom and brie bruschetta. It's fitting for a Fall dinner because it's both rustic and elegant at the same time.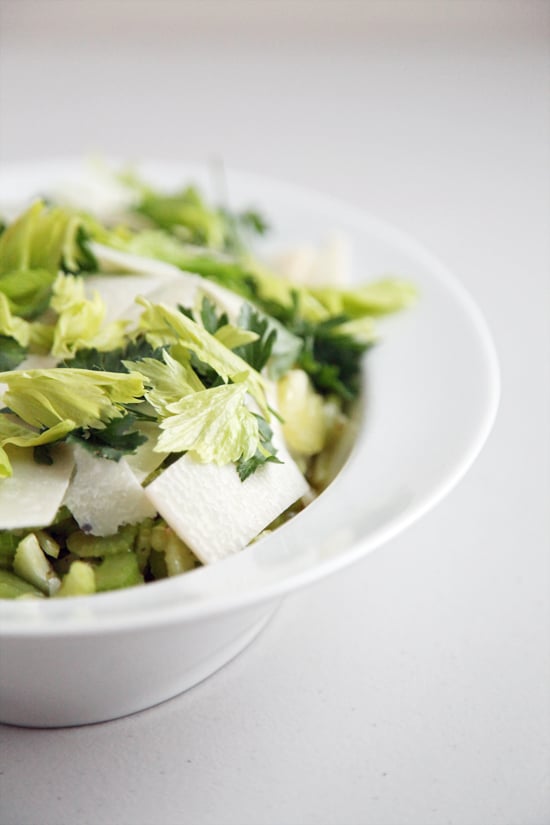 Fall Dinner Party Menu: Celery and Parmesan Salad
This celery and parmesan salad takes boring celery to the nth degree. It's also a great dish to make ahead since the flavors continue to get better with time. Top with parmesan for a sharp, savory bite.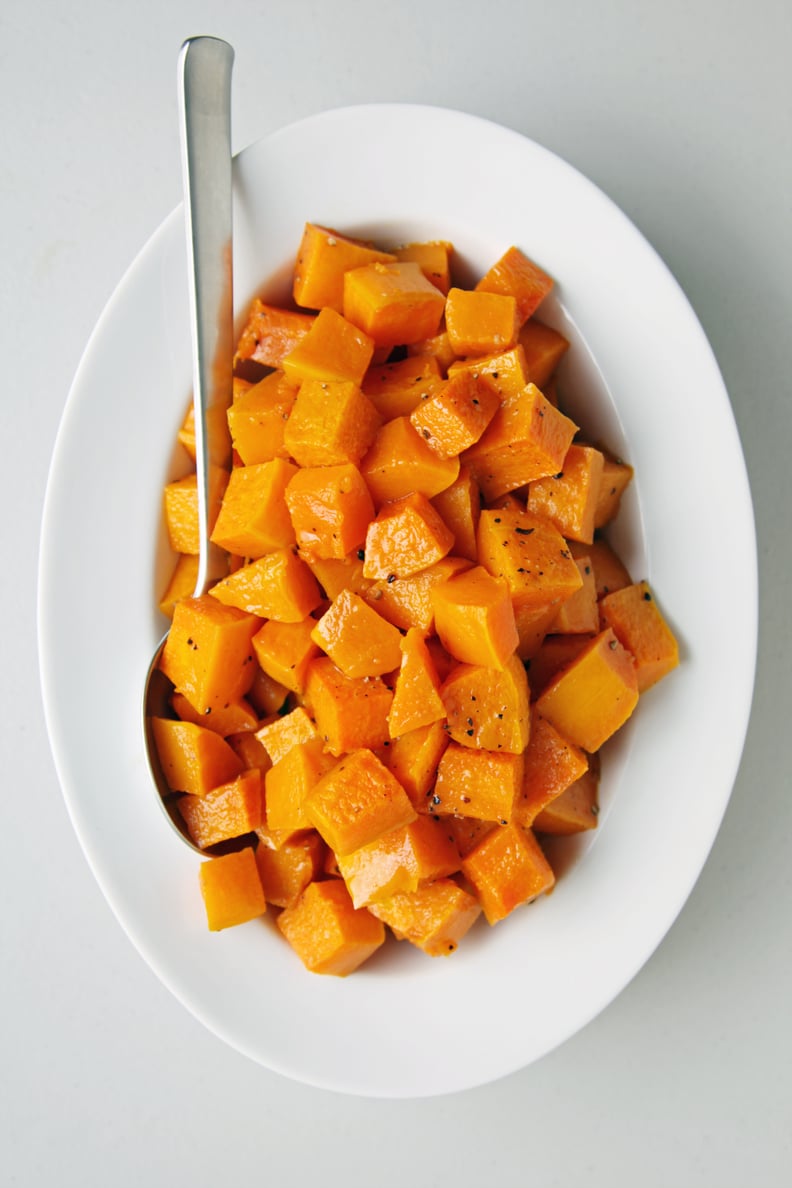 Fall Dinner Party Menu: Roasted Butternut Squash
What's a Fall dinner without butternut squash? Serve it up as a side dish seasoned with fresh sage, thyme, or rosemary. Complete with a drizzle of maple syrup for sweetness. You can't go wrong!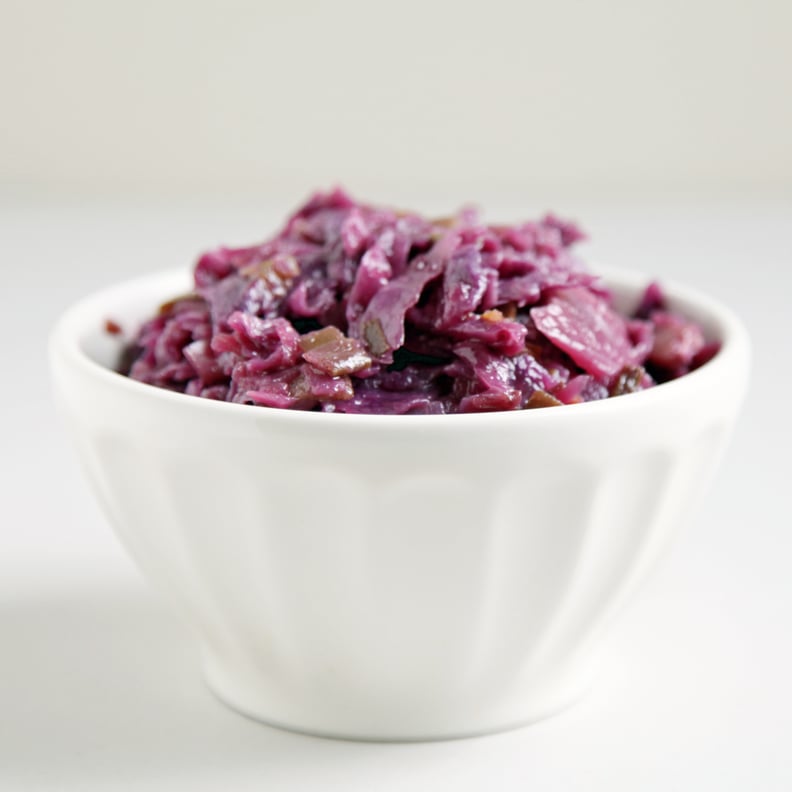 Fall Dinner Party Menu: Braised Red Cabbage
If you're looking for a unique dish that will impress your guests, turn to braised red cabbage. The tart and heavily spiced cabbage will be devoured, no doubt.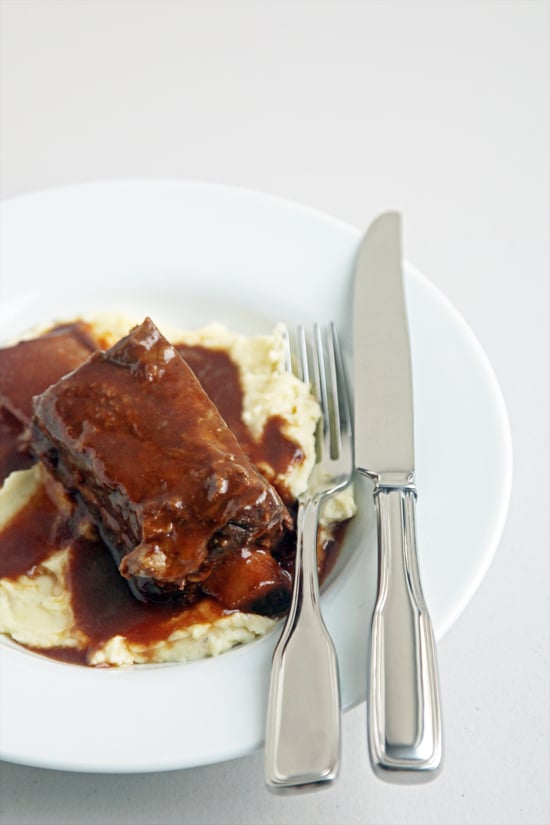 Fall Dinner Party Menu: Hoisin-Braised Short Ribs
Slightly sweet, tangy, and full of meaty flavor, these hoisin-braised short ribs are worthy of a gourmet steak house, especially when served up with mashed potatoes. It's a "stick to your ribs" dish that is sure to please on a crisp Fall night.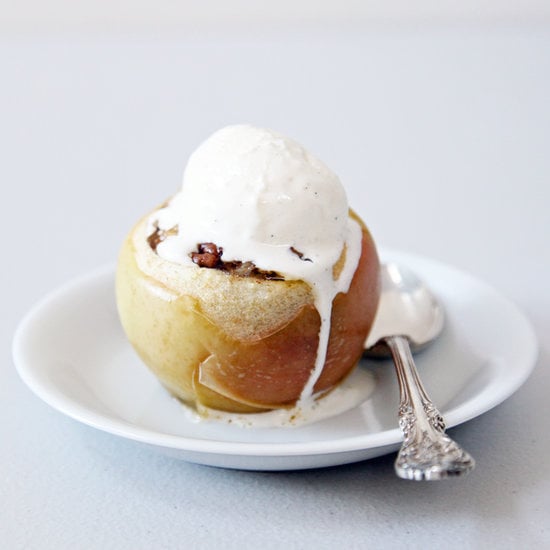 Fall Dinner Party Menu: Apple Crisp Baked Apples
Combine two American dessert classics, apple crisp and baked apples, and the result is promising. Between the oats, fresh spices, and ice cream, these apple crisp baked apples are bound to be a hit.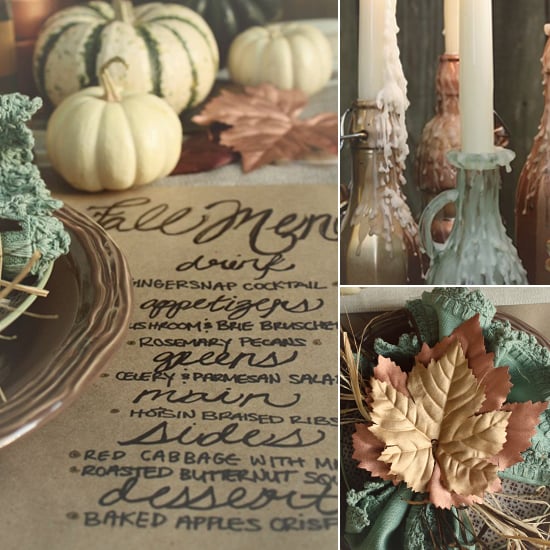 The Fall Tablescape
What's all this good food without a fitting tablescape? These easy entertaining ideas include everything from the centerpiece to the place setting so your presentation is perfect and no detail goes overlooked!

Pin It!