Honey-Sriracha-Glazed Chicken Meatballs Recipe With Photos
These Honey-Sriracha-Glazed Chicken Meatballs Are the Perfect Holiday Appetizer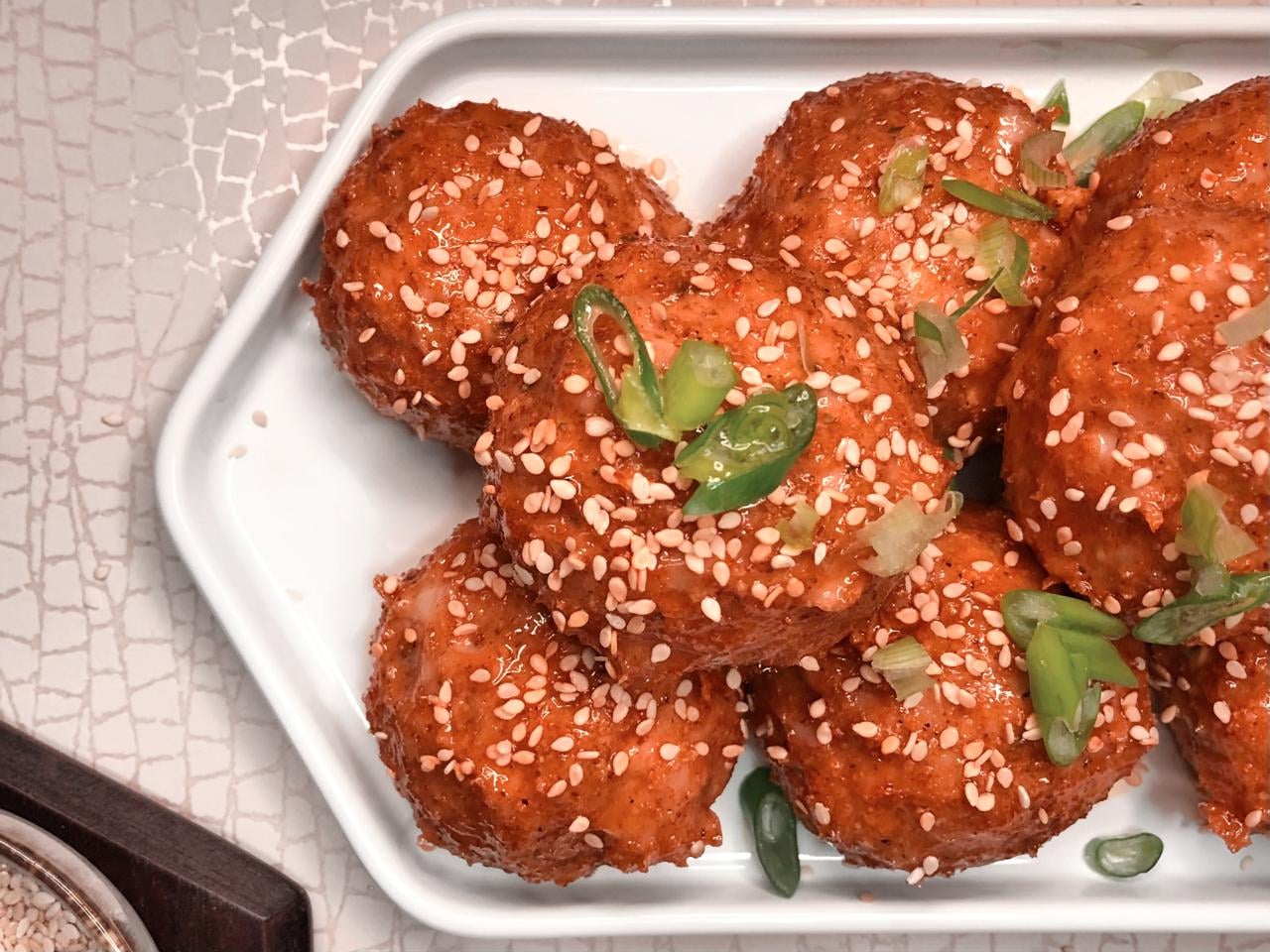 Sticky, sweet, and slightly spicy, these honey-sriracha-glazed chicken meatballs are the perfect addition to spice up your dinner table, weekly meal prep, or holiday-appetizer game! They're on the healthier side because of the lean chicken (or turkey) base and baking method with no additional oils, and they also offer a deliciously complex flavor thanks to the hot-chili-infused honey coating that's layered overtop the meatballs during the cooking process. Once cooled, the honey-sriracha glaze becomes thick and slightly sticky, and lends a mouthwatering flavor to its usually bland chicken center. Seriously, you'll have a hard time eating only a few.
To finish these off, just garnish with some toasted sesame seeds and serve alongside brightly colored crunchy vegetables such as carrot sticks or shaved purple cabbage. Enjoy!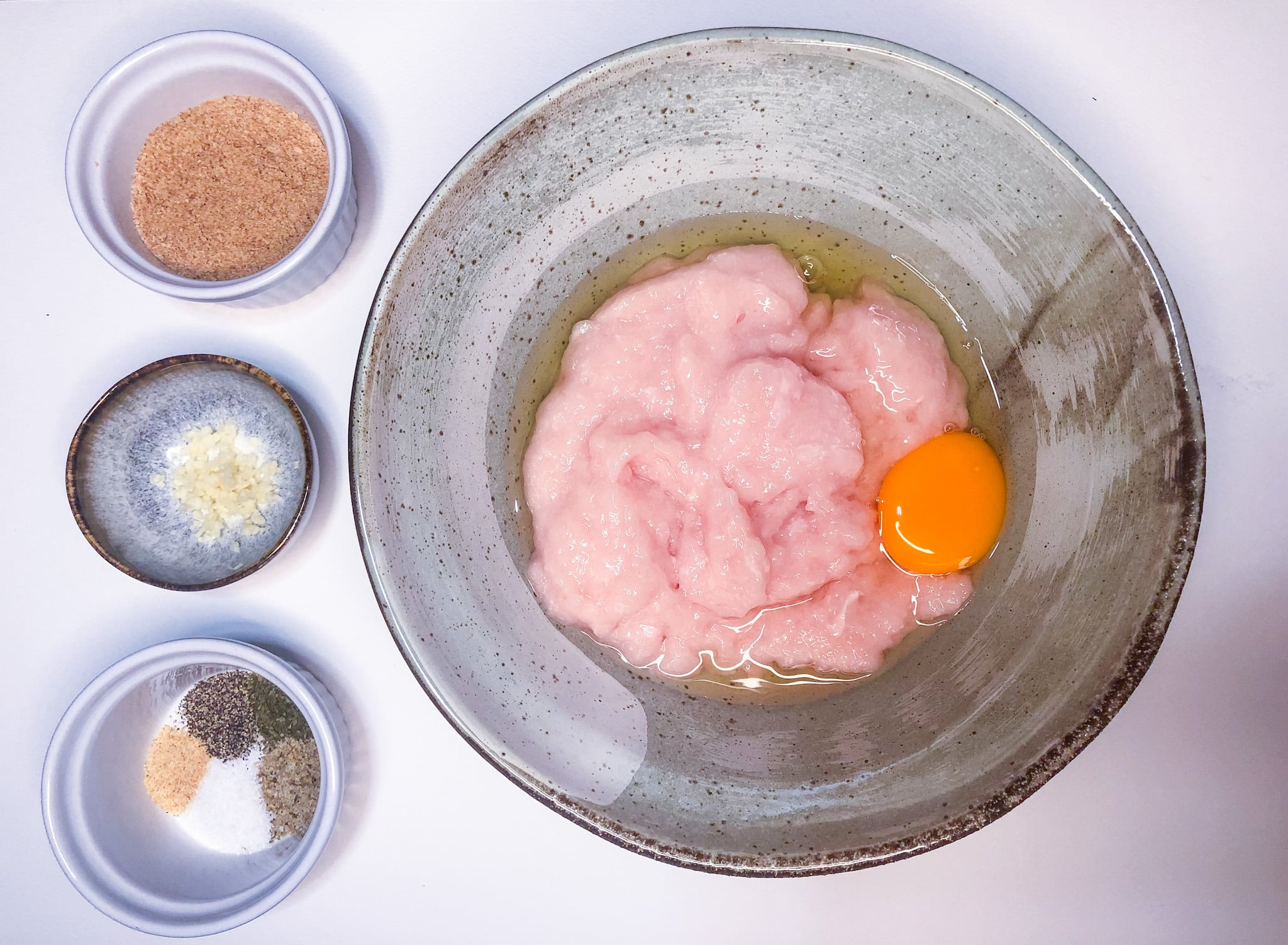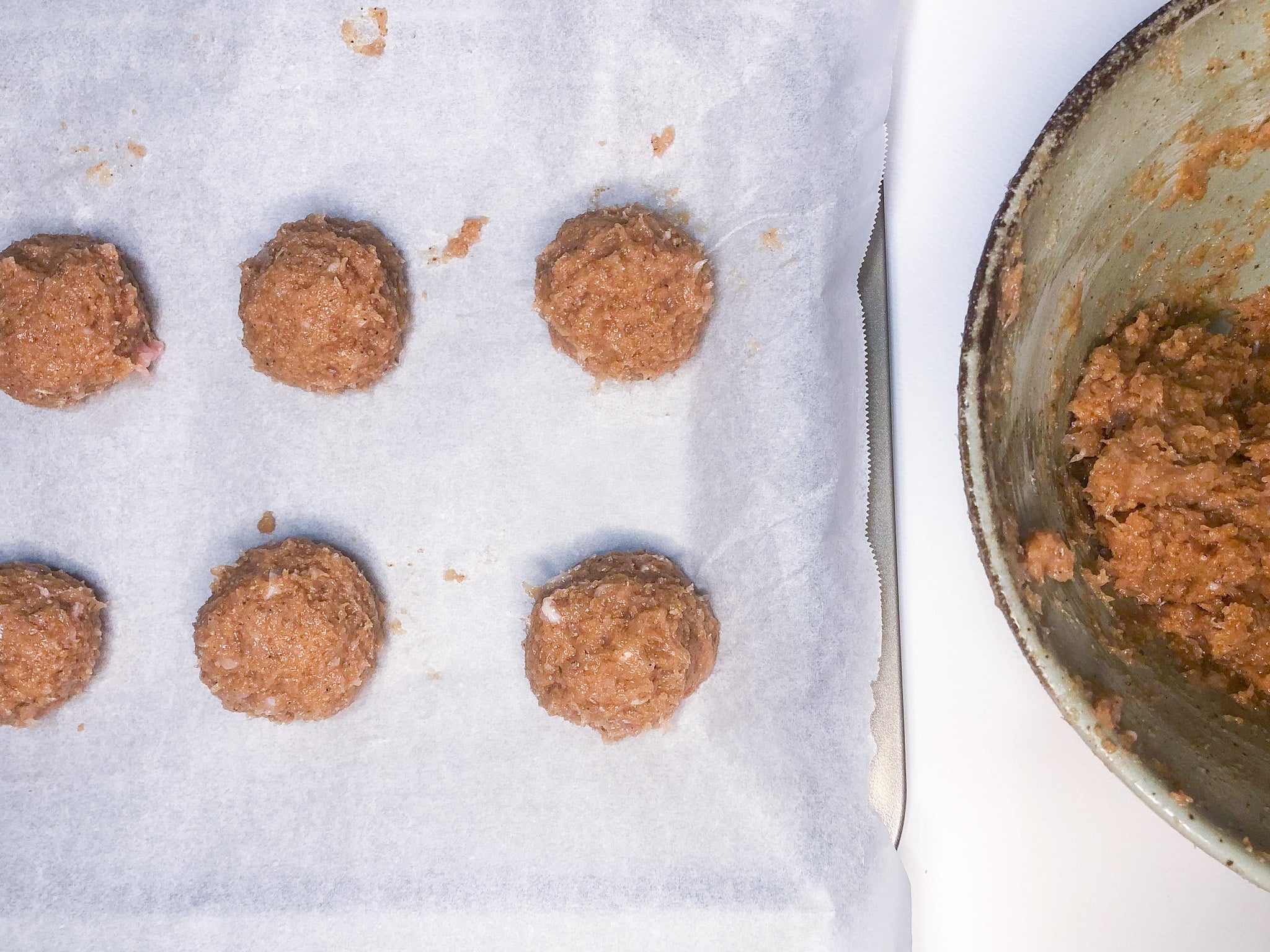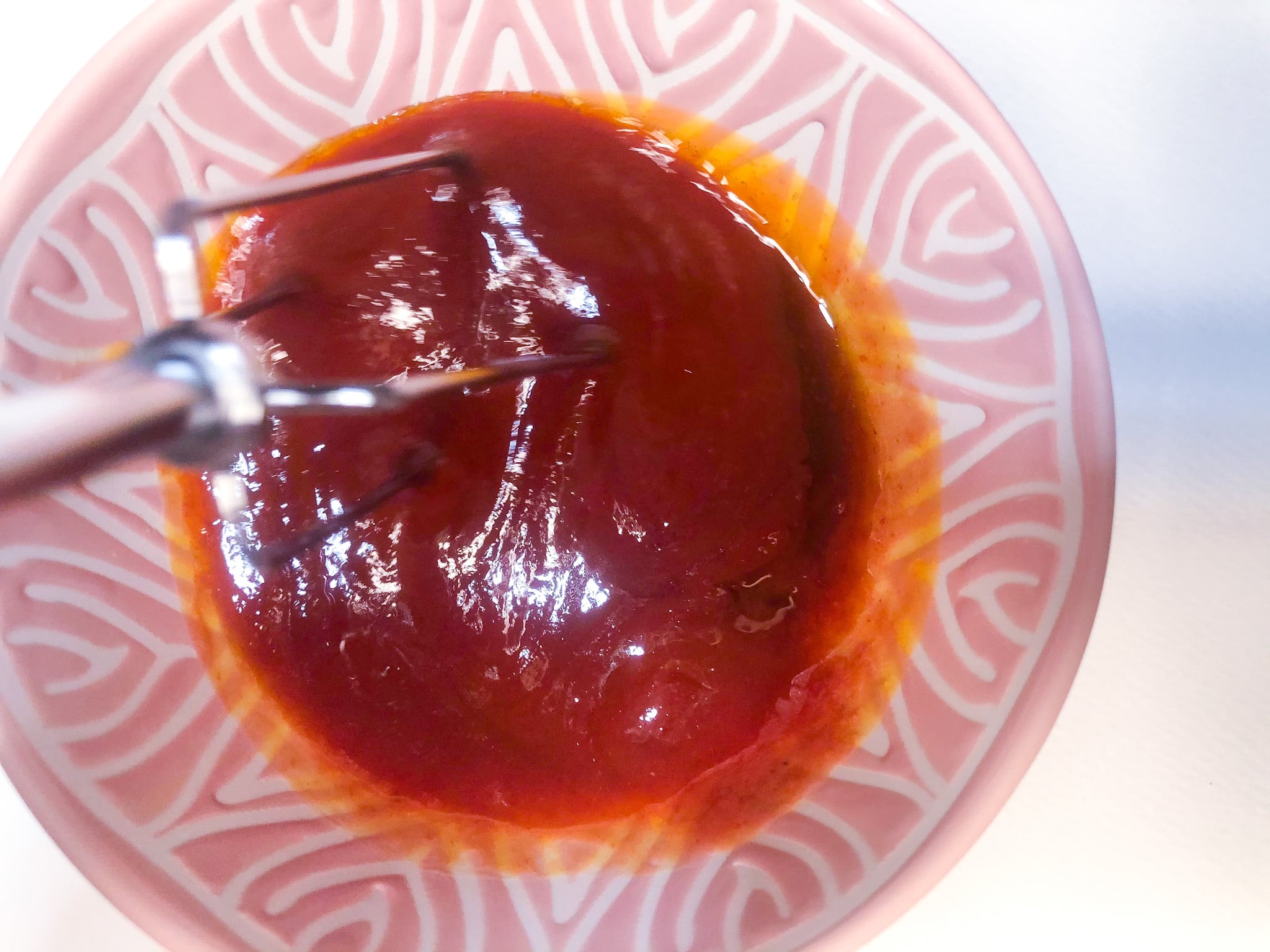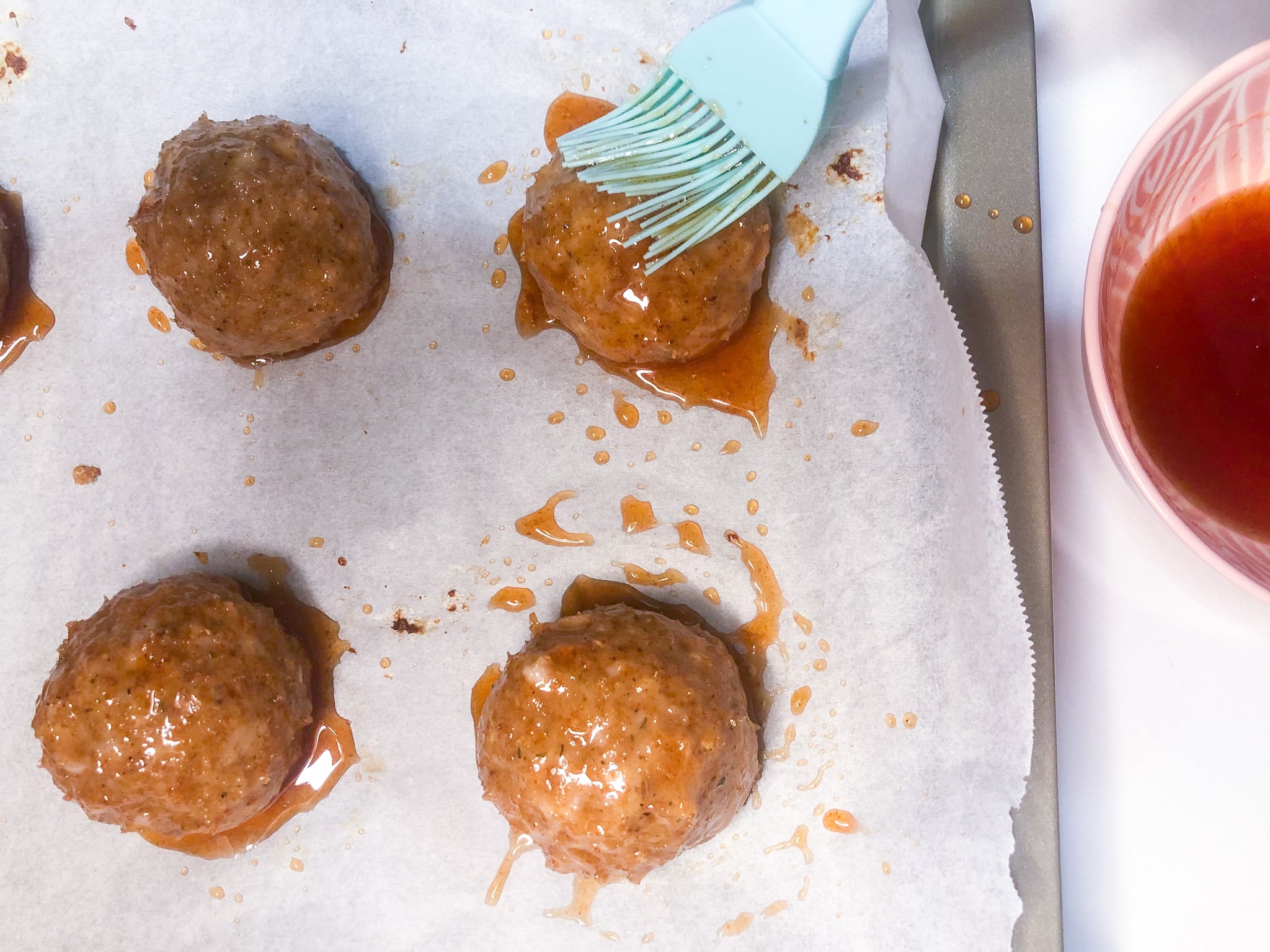 Honey-Sriracha-Glazed Chicken Meatballs
Original Recipe by Ashley Ortiz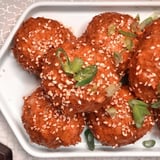 Ingredients
For the Honey-Sriracha Sauce:
1/4 cup honey
1 tablespoon sriracha
1/4 teaspoon sesame oil
1/4 teaspoon Worcestershire sauce
1/4 teaspoon salt
For the Meatballs:
1 pound ground chicken
1/2 cup panko breadcrumbs
1 egg
1 teaspoon garlic, minced
1/2 teaspoon oregano
1/2 teaspoon all-purpose seasoning
1/2 teaspoon salt
1/4 teaspoon black pepper
1/4 teaspoon garlic powder
Toppings (optional):
Toasted sesame seeds
Spring onion, chopped
Directions
Preheat your oven to 350°F. While the oven is heating, prep a large baking sheet with parchment paper.
In a medium-size bowl, combine the ground chicken, bread crumbs, eggs, garlic, and meatball seasonings. Mix until all ingredients are fully incorporated.
Roll the meatball mixture into 12 one-inch balls and place them on the prepared baking sheet.
Place meatballs in the oven and bake for 10 to 12 minutes.
While the meatballs are baking, whisk together the honey, sriracha, sesame oil, and Worcestershire sauce in a small bowl or liquid measuring cup.
After 10 to 12 minutes, remove the tray of meatballs from the oven and brush half of the honey-sriracha sauce onto the meatballs one by one, making sure to cover as much surface area as possible.
Place the meatballs back in the oven for another seven minutes.
After seven minutes, remove the tray of meatballs and brush each one thoroughly with the remaining honey-Sriracha sauce.
Place the meatballs back in the oven for another seven to 10 minutes, or until thoroughly cooked through with an internal temperature of 165°F.
Once thoroughly cooked through, remove meatballs from the oven and let cool.
Garnish with toasted sesame seeds and spring onion. Serve with your favorite sides.
Information
Category

Appetizers

Yield

12 meatballs

Prep Time

20 minutes

Cook Time

30 minutes

Total Time

49 minutes, 59 seconds
Image Source: POPSUGAR Photography / Ashley Ortiz