How to Apply to Be on Chopped
Dream of Being on Chopped? The Application Process Is Easier Than You Think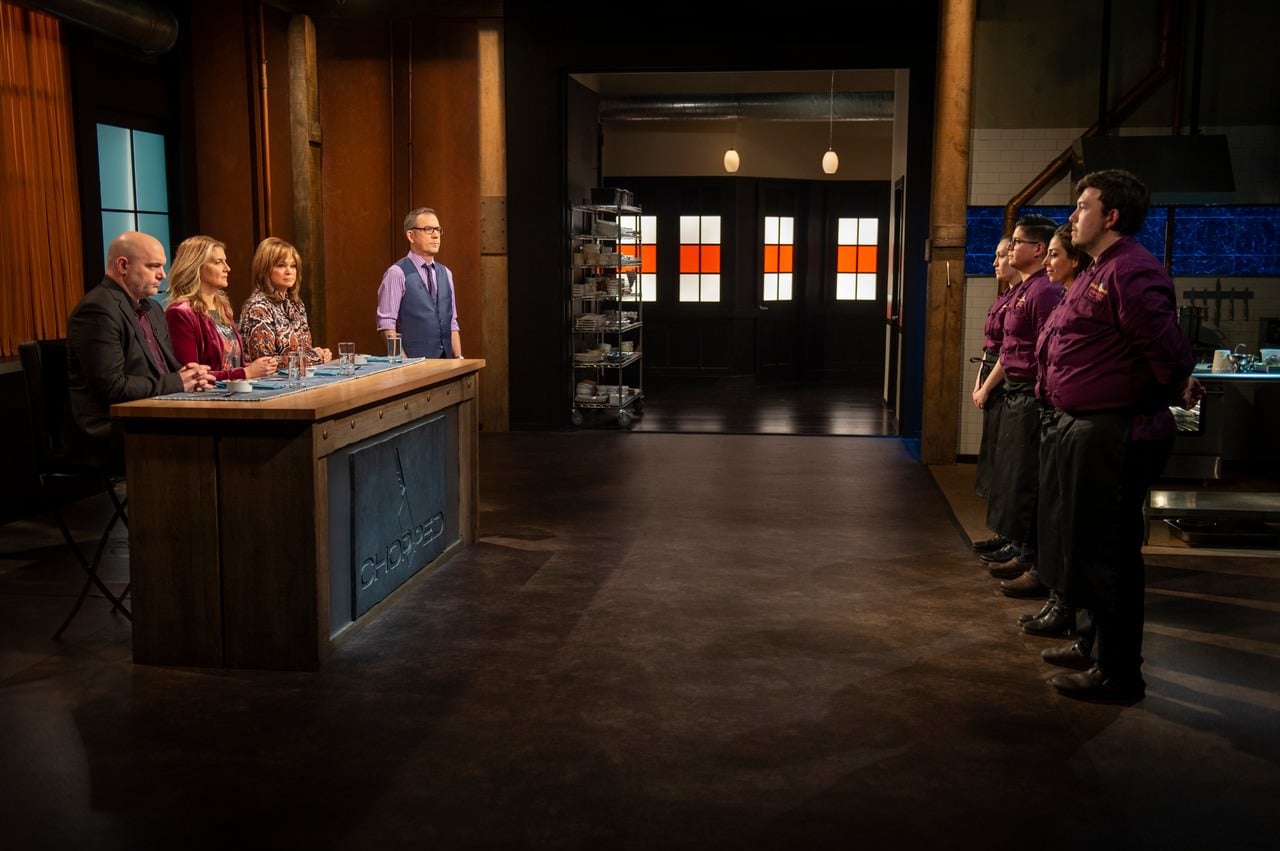 If you're an avid fan of Chopped, you might be curious about how contestants get on the show. For some, watching the Food Network is an ideal way to spend a lazy day at home, but for others, it's a step-by-step guidebook on how to improve their cooking. The network is essentially the holy grail for all things food, but that doesn't mean you have to be a professional to get on the show. The good news for any hopefuls is that they haven't made it too difficult to make your dream a reality.
If you watch Chopped, you know that not all contestants are professional chefs. While, yes, a lot of them are and it certainly helps to have a strong culinary background, a basic knowledge of cooking will do. Chopped isn't like other competition shows where you can expect a twist at every corner. One contestant will walk away with $10,000 for creating the best dishes, but they'll need to showcase an interesting storyline and personality while doing it (this is reality TV after all). So, if you're quick on your feet and think your cooking has what it takes, here's what the application process for Chopped entails:
Fill out a Chopped application form, which surprisingly looks like an average job application.
Upload a resume and photo.
If they're interested, they'll reach out for an on-camera interview.
Be prepared to be a standby chef.
And that's it! Pretty easy, right? You may only qualify for step three if your application makes it through the first round, but previous applicants shared that while the first step is more of a normal application process, it isn't until the on-camera interview where they get to the nitty-gritty of your cooking experience. There's a chance casting may like you, but if spots are limited and they aren't entirely sold, you might be brought on as a "standby chef." This means that if anything happens with an approved contestant (they get sick, miss a flight, decide not to participate), you'll take their spot. And if you don't make it to the interview stage, you can always apply again!